Shashidhar Narasimha had a tough choice to make. He bought a dry cleaning business with a friend in New Hamburg, Ont., at the peak of the Covid-19 pandemic. Neither knew anything about dry cleaning, and they had underestimated the impact the pandemic would have on their new company.
A few months in, Shashidhar's friend walked away.
First steps
Shashidhar plunged into learning mode. He joined the Canadian Fabricare Association so he could get a handle on what the industry was all about. Through Sid Chelsky, executive director at the CFA, he heard about the Drycleaning & Laundry Institutute's hands-on training courses. The courses would cost money. They'd take time. But Sid told him there was a Canadian scholarship available through this magazine, and he applied for it.
The story Shashidhar shared with us made it clear he was a motivated learner. We gave him a Tom Kimmel Canadian Scholarship for both the five-day Introduction to Dry cleaning Course, March 7 – 11 and ten-day Advanced Dry cleaning Course, March 14 – 25.
"I traveled to Maryland for the 3-week course knowing nothing about dry cleaning and being completely dependent on my employees to run the business. After the first day's class, I realized that it was one of the best choices that I have made in my life."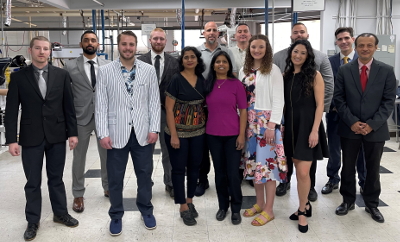 Two classes to build confidence
"Brian Johnson is a very good instructor. We learned about the basics and advanced aspects of dry cleaning, wet cleaning, fabrics, garment care, customer service, business management, types of machines, maintenance and other topics related to the business. We also learned about various types of stains and stain removal techniques, presses, dry and wet cleaning machines. The most educational part to me apart form all the theoretical knowledge that I gained was working hands-on in the stain removal process and working on various types of pressing machines."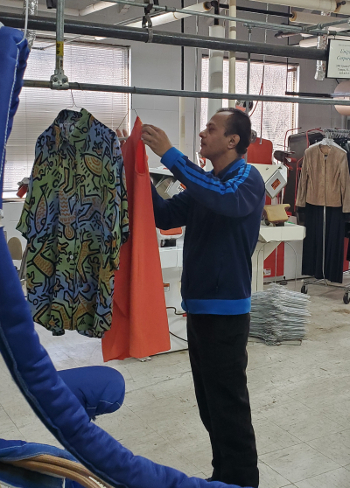 Shashidhar said that though the learning curve at DLI was sharp, he now feels he is in a better position to make confident and successful decisions and choices pertaining to his business. "I'm looking forward to taking it successfully forward," he told us.
It was a team effort to move Shashidhar from industry beginner to potentially successful cleaner. He wanted to thank J.P. Renaud and Michelle Krulicki at Newtex Cleaners for encouraging and guiding him from the start. He was grateful to Sid Chelsky at CFA for telling him about the scholarship and recommending him for it. He also thanked Brian Johnson from helping him get registered quickly and teaching the class. We at Fabricare Canada are proud to have had a small part through the scholarship.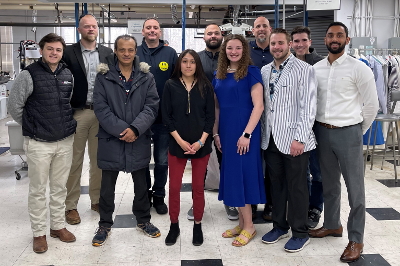 Have YOU thought about attending DLI to learn new skills or brush up on some you need to do better? Our scholarship gave Shashidhar the $2800 boost he needed to go from thinking about walking away to planning to get better in all aspects of the business.
You can apply for consideration for next year's scholarship. You must live in Canada, work in a dry cleaning or wet cleaning plant, speak English and be able to cover your housing and meal costs (except daily lunches, which are provided.)
To apply, send an email to becca@fabricarecanada.com and tell us why you want to attend the school. Many Canadians have taken advantage of this golden opportunity to become the professionals they dreamed of becoming.