Fabricare Canada covers the full range of textile care in Canada.
Published in print format from 1924 to 2020, and now in digital format, for industry professionals in Canada and beyond. Fabricare Canada includes feature articles about innovative business ideas, environmental issues, conferences and exhibitions, as well as industry news, appointments and new product summaries.
In addition to serving as a valuable resource to those working in the fabric care field, the magazine is an excellent vehicle for advertisers to reach those who are interested in equipment, supplies and services.
An Annual Buyer's Guide is the Canadian industry's standard resource for making purchasing decisions.
Marcia Todd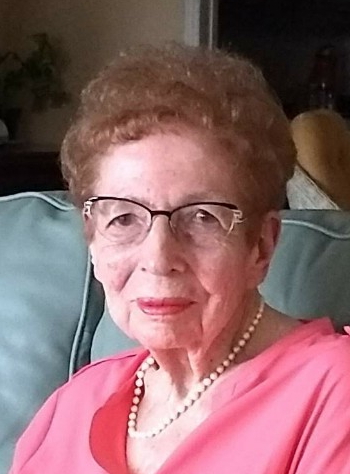 Marcia Todd is the publisher of Fabricare Canada. It has been dubbed "The Voice of Canada's Fabricare Industry." Mrs. Todd has received recognition for her magazine's service to the industry from:
the Ontario Fabricare Association (now Canadian Fabricare Association)
the Eastern Canadian Laundry and Drycleaning Association
the Atlantic Fabricare Association
the Alberta Textile Care Association
the British Columbia Fabricare Association
the International Drycleaners Congress
the Saskatchewan Professional Drycleaning Association
She was a corresponding member in the Strategic Options Process, set up by Environment Canada to study proposed environmental legislation. In addition, she was an instructor in the first course of the Environmental Certification Program in Ontario.
Fabricare Canada is a strong supporter of the Canadian associations. It is a member of the Canadian Cleaners and Launderers Allied Trades Association and the International Drycleaners Congress, and works with these groups to serve and inform the industry in Canada.
Marcia can be reached via email at: marcia@fabricarecanada.com
---
Becca Anderson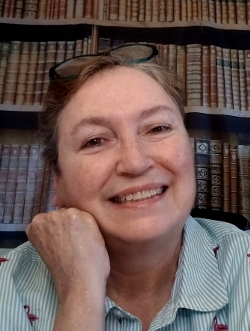 Becca Anderson is the Editor of Fabricare Canada magazine.
She has a journalism degree from Northern Illinois University. She spent 18 years in magazine production, advertising and public relations agency work and corporate public relations before joining the magazine in 2000. She was named Editor in 2013.
Mrs. Anderson is enthusiastic about bringing stories of best practices, overcoming challenges and new technology and ideas to the pages of the magazine. She welcomes contact from readers and those with stories to tell. She can be contacted by using the contact form on this website.
You can reach Becca via email at: becca@fabricarecanada.com
---
Bill Goodbrand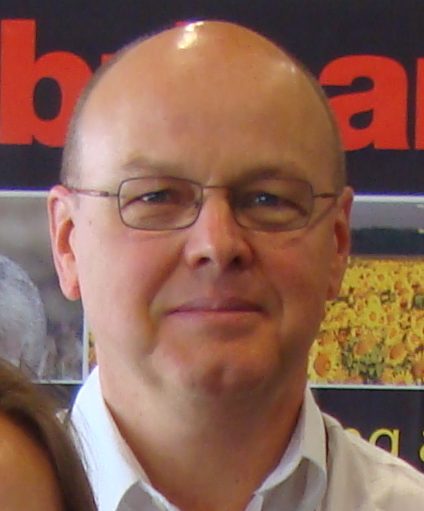 Bill Goodbrand is the Production Manager and also handles advertising in Canada. His expertise in graphic design is a huge advantage to our advertisers who need their ads created for them. He is in charge of ad placement on the website, and oversees ad quality issues.
You can reach Bill directly with advertising questions by emailing him:
---
Samantha Tkachuk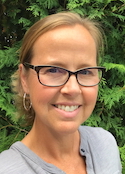 Samantha Tkachuk is a familiar face of Fabricare Canada to many people, as she handles the annual Buyer's Guide, as well as overseeing billings and other accounting functions. Each year she undertakes the monumental task of gathering information from hundreds of companies for the Guide.
Samantha also handles advertising clients in Canada, reports on conferences and writes other articles.
You can reach her directly at: samantha@fabricarecanada.com.
---
Peter Stanbridge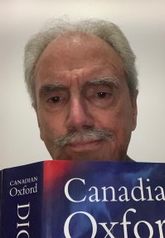 Peter is everything we could want in a proofreader. He's exacting, bilingual, and never seems to miss a comma or neglect to flag an incorrect set of quotation marks. He actually got his job because he took a copy of the magazine and marked everything he saw wrong in it with red pen, then mailed it to Marcia Todd with a note asking to be our proofer. A lot of nerve, but once she crawled back down from the ceiling, Marcia could see that his help was much needed. He's been a fixture with us ever since, and more than one company has been contacted when he saw typos on their websites when he was proofing Buyer's Guide listings (yes, he checks every single link!) We couldn't get by without him.