Hydro Releases AccuMini Dispenser
Hydro™ describes itself as a world leader in developing standard-setting chemical dispensing and dosing solutions for the facility cleaning, janitorial/sanitation, laundry, kitchen, animal health, vehicle wash, horticulture, laundromat and industrial markets. The latest of its products is the AccuMini dispenser, is available in low-flow (LF) and high-flow (HF) models, and its capabilities are targeted to meet the needs of space-conscious facility owners and those who favor eco-friendly products.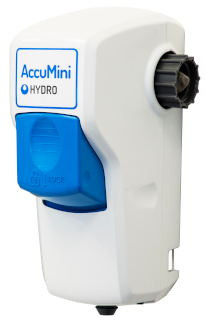 At only 4.3" wide by 8.0" long, the AccuMini is among the smallest dispensers currently available on the market. An optional plug add-on narrows it to 3.9" wide, making it the slimmest of all top-choice dispenser models. The size reduction makes it ideal for use in a wide range of applications and reduces its environmental footprint, given the 46% less material required for production.
AccuMini can be used with Hydro's new Swivel AirGap eductor option, which employs a 1-inch gap of air between the water source and the chemical inlet to provide ASSE 1055B-approved backflow protection without the need for additional hardware. The AccuMini deliver up to 95% dilution control in both high- and low-water-pressure applications. The standard E-Gap eductor also provides backflow protection via the presence of an ASSE 1055B-approved elastomeric sleeve.
AccuMini features include:
Ability to daisy chain multiple units together with no required additional tools or accessories. This saves installation time and space and enables expansion of the number of chemistries that can be used as they are needed.
A one-touch button lock that is ergonomic and intuitive to operate.
Use of O-ring seals, which allow water-inlet swaps with leak-free seal-tight performance.
A simple three component design – cover, button and water-valve manifold – all of which can be removed without tools.
Screw-free design for easy assembly, disassembly and maintenance.
Two flow-rate configurations: 1 gallon per minute (GPM) and 3.5 GPM.
Standard blue button with black, green, grey and red options and customized labels.
To learn more about the AccuMini dispenser, please visit the website.
---
PayRange Expands into Responsible Age-Restricted Vending with New BluCheck TM Device
PayRange Inc., the inventor and solution provider of a leading mobile payment app and hardware for automated retail, announced the launch of a new in-app age verification solution, immi, and its accompanying hardware component, BluCheck (TM) . The new device is built upon the success of the company's BluKey (TM) mobile payment hardware. The BluCheck device has been deployed on customers' machines and available for sale since Fall 2022 and is now being readied for wider release.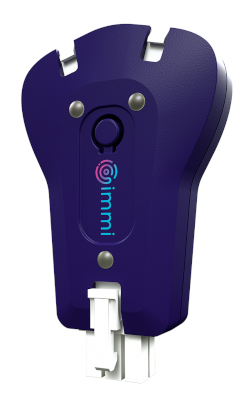 Powered by immi (pronounced "I'm Me"), a new division of PayRange focused on age verification solutions, the BluCheck device is built to leverage the scale of the company's mobile payment network and existing app user base of more than 6 million users. The device works on any MDB standard machine and has the familiar form factor of PayRange devices vending operators have used for years. However, the immi solution includes additional features that enable age and identity verification when used with the PayRange app, including purchase quantity limits, a regulatory requirement intended to prevent over consumption and social selling.
Once a BluCheck device is installed on a vending machine and activated by the operator, a consumer simply launches the immi age verification process from within the PayRange app to make a purchase of an age-restricted item. Immi technology utilizes multi-factor authentication to verify identity and age to ensure the highest level of compliance. A simple, one-time, seamless, and secure process takes a user less than a minute to complete.
The consumer scans the front and back of their government issued ID, from which the technology then verifies their age and authenticates the ID, ensuring it is real. The user then takes a selfie and FaceMatch AI matches the person to the photo ID. An encrypted reusable digital ID is created allowing verified consumers to make repeat age-restricted purchases without going through the process each time.
With a BluCheck device installed, vending operators can unlock incremental revenue opportunities through the responsible sale of 21+ items, such as alcohol and tobacco products. The payment for the BluCheck transaction is handled through the PayRange app. From the consumer's perspective, the purchase is said to be contactless, frictionless, and secure, taking only seconds to complete.
"Our vision has always been about using technology to remove barriers to commerce and connecting consumers to everyday purchases by removing the friction in a transaction," stated Stephanie Cordisco, Executive Vice President of PayRange. "We believe that age-restricted commerce should be approached in the same way."
Unlike other technology-based solutions today that require operators to purchase either a completely new machine or substantial external add-on, the BluCheck device is said to install in about a minute on an existing machine. Featuring 99.9% accuracy, the immi technology and the BluCheck device are fully integrated into the PayRange platform.
Additional information is available on the website.
---
Poseidon introduces 450G Genius Series textile and wet cleaning machines with industry's largest touchscreen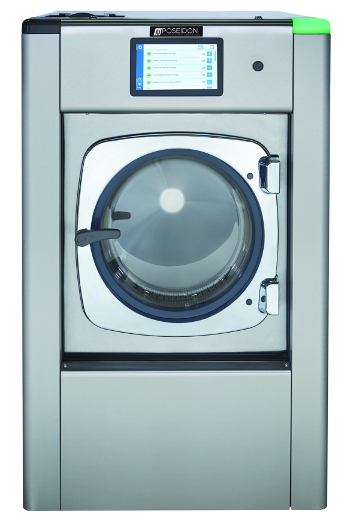 Poseidon Textile Care Systems® (Poseidon) recently introduced the soft-mount Genius Series Textile Care Washer Extractor line – said to be its most flexible and highest performing washer series – in 23-, 30-, 45-, 60-, 70- and 80-pound capacities. Genius Series machines reach 450 G-force extract speeds for shorter dry times. They are said to lower utility costs and maximized throughput. They feature the industry's largest, 10-inch touchscreen user interface, which can double as a screen to display operator safety messages or preventative maintenance instructions. The company describes them as highly programmable control, Bluetooth, WiFi and IoT (Internet of Things) ready, and feature a 360° Vision™ corner status light so operators know machine and load cycle status with a quick glance while they attend to other duties.
The new Genius Series (23- to 80-pound capacities up to 450 G-force) rounds out Poseidon's broad washer series offering, which also includes soft-mount E-Series® (up to 405 G-force) and G-Flex® hard-mount wet cleaning machines (up to 200 G-force). "The new Genius Series is our most versatile, flexible, energy-efficient and high-performance machine ever," said Vice President of Sales Joel Jorgensen. "The touchscreen is not only the largest user interface in the industry, it's water, scratch and impact resistant. In live and video demonstrations we hit it with a hammer, threw a steel ball at it and ran nails and pens across it without any damage to the touchscreen."
Other features of the GS Series include:
4 pre-programmed wash actions/rotation speeds with the ability to modify RPM and time to any variable
Up to 450 G-force spin/extract with five additional preprogrammed extract speeds, plus the ability for unlimited modifications of extract speeds, programmed by RPM and calculated G-force
Maximize labor production through industry-best, 2 minute acceleration ramp-up to max G-force – even when a load is up to 15 percent out-of-balance
99-Progams: 20 pre-set and 79 customizable
Chrome door frame with option for powder paint
Full stainless-steel cabinet
Onboard battery in case of power loss
USB port for quick programming, parameters and firmware updates
Bluetooth, Wi-Fi and IoT ready with interface of optional Sapphire Remote Management System, Disinfection Monitoring Package (DMP) and Service Monitoring Package (SMP) options
12 automatic chemical injection signals (standard) with the option to expand to 24
Ozone compatible/ready
The control offers multiple languages and provides intuitive diagnostics and alarm reporting, according to Jorgensen. "Plants can import icons from the control library and customize program names and descriptions to help operators match loads to programs and specialized chemistry," he said.
Genius Textile Care Washers are backed by a 5/3-year factory warranty. To discover more about Genius, visit poseidontextilecare.com or call 800-256-1073.
One of eight brands of Girbau North America, Poseidon Textile Care Systems deliver an environmentally safe and non-toxic alternative to dry cleaning — offering superior results, efficiency and productivity.
To discover more about Poseidon Textile Care Systems – backed by industry-leading warranties – visit www.poseidontextilecare.com or call 800-256-1073.
---
Foster-Stephens Pink Boxes
Benefit and raise awareness for Breast Cancer Awareness Month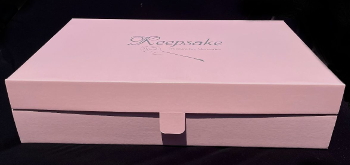 Foster-Stephens is featuring its premium pink gown boxes at 10% off from September 19 – October 31, 2022. The boxes can be used for bridal dresses, prom dresses, Quinceanera gowns, cotillion dresses, debutante ball gowns, and more. They measure 32.5″ x 19.5″ by 7.25″ for the Traditional size, and 32.5″ x 19.5″ x 10.25″ for the Deep version.
As a great tie-in with Breast Cancer Awareness Month (October) the company will donate $1 to the Breast Cancer Alliance for every box sold in October. A 10% discount is also being offered for quantity purchases.
For information, ask your supplier, or contact Nancy Jones (n.jones@foster-stephens.com), or visit the website.
---
Organix introduces 100% plastic-free packaging systems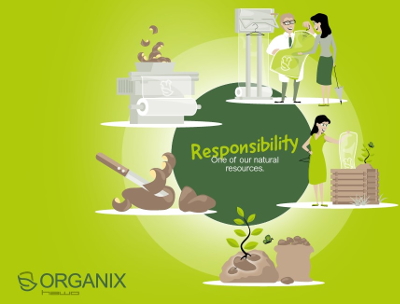 When we did our Clean Show wrap-up, we missed something (not surprising, as there was a lot to see!) Larry Lieberman of BG Lieberman sent us information on a new product he's carrying.
ORGANIXprotect is said to be a sustainable and 100% plastic-free packaging system for the packaging of a wide range of products. The basis of the innovative concept is the ORGANIXprotect consumable, which consists exclusively of sustainable raw materials, which are not sourced from food, and is 100% plastic-free, compostable and recyclable. The product looks like clear polywrap, but is not made with plastic.
For more information, visit the website.
---
UniMac unveils new touchscreen control
[Ripon, Wisconsin, July 30, 2022] UniMac, a leading brand in the on-premises laundry market and part of Alliance Laundry Systems, a global leader in commercial laundry equipment, announces the release of its next generation control platform. UniLinc Touch builds on the advantages of its popular UniLinc control and puts them in a touchscreen.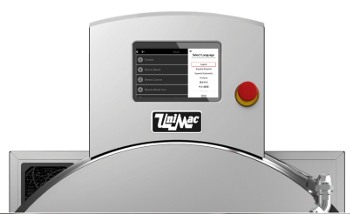 "Our UniLinc control's advanced functionality and ease of use were revolutionary when we launched it years ago. Today, I'm excited to take it next level," said Eric Meyers, general manager of laundromat and on-premises laundry segments for Alliance Laundry Systems. "We've added on to a platform that was already successful to help OPL managers clear operational hurdles."
UniLinc Touch's touchscreen not only uses real words to make it simple to operate, but also offers 34 languages to ensure all staff members can use it. This removes ambiguity, shortens training time and helps ensure correct cycles are used to protect finished quality. UniLinc Touch is offered on both washer-extractors and tumble dryers, ensuring continuity in the operation.
"UniLinc Touch certainly is the pinnacle of user friendly," Meyers said. "It brings simplicity, flexibility, and intelligence to every laundry operation and builds on UniMac's already amazing lowest cost of ownership story."
Other features of UniLinc Touch are said to include:
Bright touchscreen with clear cycle navigation
Easy-to-read main screen cycle countdown timer, complimented by a count-up timer upon completion of the cycle to streamline throughput
Delayed start allows maximum efficiency with the option to prep a load and set it to run before staff arrives for the day
Simplified set-up, programming, and troubleshooting with easy-to-understand notifications
Diagnostics and machine audit data to identify and resolve errors faster, reducing downtime and service costs
The new control is now available, and UniMac says it has some of the lowest lead times in the industry. So, on-premises laundries can have new machines installed quickly to begin making an immediate impact.
For more information, see: www.alliancelaundry.com
---
Braun introduces Help Desk Plus
This "Interactive Visual Assist System" may be just what you are looking for when you need help with a piece of Braun equipment. It's a remote visual troubleshooting system that hooks you up to a live technician by smart phone, android or tablet. Once you call in, the technician quickly sends you a link to click. That makes it possible for him to see what you're seeing as you aim your device at the problem.
There's a very informative video on Braun's site that walks you through a tech call so you can see the system in action. Check it out by clicking below the image.
Users need either Wi-Fi or cellular service to link p to the technicians. You can learn more on Braun's website, or visit Booth 2908 at Clean 2022.
---
Tell us what's new!
If you have a new product, or a new take on an old product, let us know. We welcome photos and information about products that are of interest to this industry.
Send your information to: Becca Anderson, Editor. becca@fabricarecanada.com
---