Foster-Stephens Pink Boxes
Benefit and raise awareness for Breast Cancer Awareness Month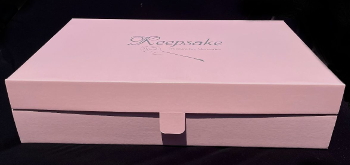 Foster-Stephens is featuring its premium pink gown boxes at 10% off from September 19 – October 31, 2022. The boxes can be used for bridal dresses, prom dresses, Quinceanera gowns, cotillion dresses, debutante ball gowns, and more. They measure 32.5″ x 19.5″ by 7.25″ for the Traditional size, and 32.5″ x 19.5″ x 10.25″ for the Deep version.
As a great tie-in with Breast Cancer Awareness Month (October) the company will donate $1 to the Breast Cancer Alliance for every box sold in October. A 10% discount is also being offered for quantity purchases.
For information, ask your supplier, or contact Nancy Jones (n.jones@foster-stephens.com), or visit the website.
---
Organix introduces 100% plastic-free packaging systems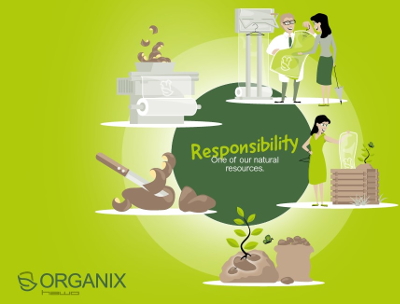 When we did our Clean Show wrap-up, we missed something (not surprising, as there was a lot to see!) Larry Lieberman of BG Lieberman sent us information on a new product he's carrying.
ORGANIXprotect is said to be a sustainable and 100% plastic-free packaging system for the packaging of a wide range of products. The basis of the innovative concept is the ORGANIXprotect consumable, which consists exclusively of sustainable raw materials, which are not sourced from food, and is 100% plastic-free, compostable and recyclable. The product looks like clear polywrap, but is not made with plastic.
For more information, visit the website.
---
UniMac unveils new touchscreen control
[Ripon, Wisconsin, July 30, 2022] UniMac, a leading brand in the on-premises laundry market and part of Alliance Laundry Systems, a global leader in commercial laundry equipment, announces the release of its next generation control platform. UniLinc Touch builds on the advantages of its popular UniLinc control and puts them in a touchscreen.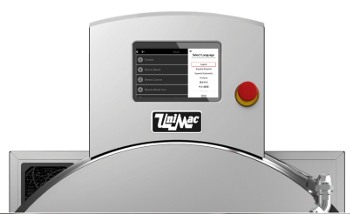 "Our UniLinc control's advanced functionality and ease of use were revolutionary when we launched it years ago. Today, I'm excited to take it next level," said Eric Meyers, general manager of laundromat and on-premises laundry segments for Alliance Laundry Systems. "We've added on to a platform that was already successful to help OPL managers clear operational hurdles."
UniLinc Touch's touchscreen not only uses real words to make it simple to operate, but also offers 34 languages to ensure all staff members can use it. This removes ambiguity, shortens training time and helps ensure correct cycles are used to protect finished quality. UniLinc Touch is offered on both washer-extractors and tumble dryers, ensuring continuity in the operation.
"UniLinc Touch certainly is the pinnacle of user friendly," Meyers said. "It brings simplicity, flexibility, and intelligence to every laundry operation and builds on UniMac's already amazing lowest cost of ownership story."
Other features of UniLinc Touch are said to include:
Bright touchscreen with clear cycle navigation
Easy-to-read main screen cycle countdown timer, complimented by a count-up timer upon completion of the cycle to streamline throughput
Delayed start allows maximum efficiency with the option to prep a load and set it to run before staff arrives for the day
Simplified set-up, programming, and troubleshooting with easy-to-understand notifications
Diagnostics and machine audit data to identify and resolve errors faster, reducing downtime and service costs
The new control is now available, and UniMac says it has some of the lowest lead times in the industry. So, on-premises laundries can have new machines installed quickly to begin making an immediate impact.
For more information, see: www.alliancelaundry.com
---
Braun introduces Help Desk Plus
This "Interactive Visual Assist System" may be just what you are looking for when you need help with a piece of Braun equipment. It's a remote visual troubleshooting system that hooks you up to a live technician by smart phone, android or tablet. Once you call in, the technician quickly sends you a link to click. That makes it possible for him to see what you're seeing as you aim your device at the problem.
There's a very informative video on Braun's site that walks you through a tech call so you can see the system in action. Check it out by clicking below the image.
Users need either Wi-Fi or cellular service to link p to the technicians. You can learn more on Braun's website, or visit Booth 2908 at Clean 2022.
---
Tell us what's new!
If you have a new product, or a new take on an old product, let us know. We welcome photos and information about products that are of interest to this industry.
Send your information to: Becca Anderson, Editor. becca@fabricarecanada.com
---