The 2023 Canadian Associations Directory
Becoming an association member is an important step in joining other individual operators and suppliers, who together can provide a collective voice in the decisions that will shape the industry for years to come.
If you are not already an association member, find the most appropriate association listed below and join today. If you have already become a member, be sure to be an active participant. The associations are only as strong as the commitment of its members.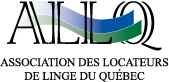 ALLQ – ASSOCIATION DES LOCATEURS DE LINGE DU QUÉBEC
Présidente: Annie Houle
Québec Linge
Tel.:        514-670-3200
Email: annie.houle@canadianlinen.com
Vice-Président: André Jolicoeur
Jolicoeur Ltée
Tel.:        514-526-4444
Email: andre@jolicoeur.net
Trésorier: Nelson Amaral
UniFirst Canada Ltée.
Tel.:        514-365-8301
Email: nelson_amaral@unifirst.com
Directeur: Pierre Ferron
Laundry Blanchelle
Tel:         450-585-1218
Email: pierreferon@blanchelle.net
Directeur: Robert Nantel
Emblemtek
Tel:         514-880-8638
Email: robert.nantel@emblemtek.com
Directeur: Nelson Fortin
Fortin & Son. 
Tel:         514-972-7555
Email: nelsonfortin@videotron.ca
Directeur: Daniel Gelac
Kannegeiser
Tel:         514-824-7222
Email: daniel.gelac@kannegiesser-canada.com
Directeure: Tara Sigal
Workwear Outfitters
Tel:         514-589-5780
Email: Tara.Sigal@wwof.com

Please send all correspondence to:
Directeur executif: Yves Robidoux
ALLQ
Tel:         514-972-0200 
Email: allq@videotron.ca   
Website: www.allq.net   

ARTA – AMERICAN REUSABLE TEXTILE ASSOCIATION
President: Gabriel Boardman, MIP, Quebec
Email: gboardman@mip.ca
Past-President: Brendan O'Neill, London Hospital Linen Service Inc., ON
1st Vice-President: Jerry Martin, Prudential Overall Supply, Irvine, CA
2nd Vice-President: Duane Houvener, American Dawn, Compton, CA
Secretary: Steven Tinker, Gurtler Industries Inc., South Holland, IL
Treasurer: Dave Balliet, HCSC, Allentown, PA
Director: Bryan Bartsch, Ecotex, Vancouver, BC
Director: Jeff Courey, George Courey, Montreal, QC
Director: Shane Woodson, SourceAmerica, Jonesboro, TN
Director: Cecil Lee, Standard Textile, Cincinnati, OH
Director: Meridith Bowery, Virginia Healthcare Laundry Services, Richmond, VA
Director: Shelley Petrovskis, Lac-Mac, London, ON
Legislative Director: Scott Delin, Superior Uniform Group, Seminole, FL

Contact: Nancy Jenkins, Executive Director and Editor
P.O. Box 1142, Shawnee Mission, KS 66222
Tel.:        913-709-0229 or 863-660-5350
Email: njenkins@ARTA1.com
Website: www.ARTA1.com

ARTA's mission is to create greater appreciation and awareness for reusable textiles – those cloth products that are reused rather than thrown away like paper disposable items. Our members represent all facets of the textile maintenance industry: manufacturers of textiles, machinery and chemicals, as well as suppliers, sister associations, and the operators who clean and deliver clean napkins, linen, sheets, towels, blankets, scrubs, incontinence products, surgical gowns and uniforms to restaurants, hotels, hospitals, clinics and businesses.
ARTA serves its members in several ways. The association:
Promotes the value of and need for reusable textiles through education conferences, seminars, marketing and sales resources, research, and by creating a library of data on the benefits of reusable textiles.
Provides a forum for the exchange of information among all interested parties, focusing on key economic and environmental issues that offer opportunities for membership involvement.
Promotes ARTA's concerns to legislative and regulatory decision-makers.
ARTA is committed to position reusables as the first choice among clients.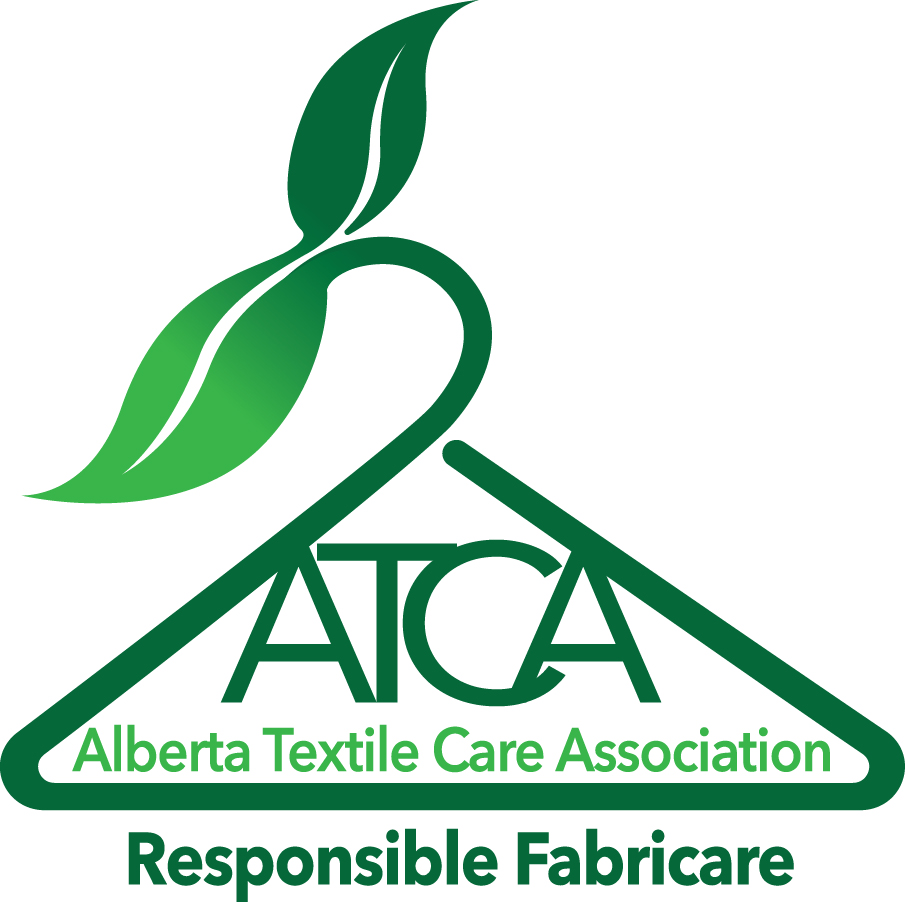 ATCA – ALBERTA TEXTILE CARE ASSOCIATION
President: Dan Gilson
Martinizing by Beacon, Calgary, AB  
Tel.:        403-276-3677
Vice-President: Vicky Armstrong
Master Cleaner, Sherwood Park, AB  
Tel.:        780-467-8582
Treasurer: Latif Jamani
Elevation Supplies, Calgary, AB  
Tel.:        403-457-4646
Executive Secretary: Chris Tebbs
Fabricare Solutions, Calgary, AB
Tel.:        403-256-1558
Director: Larry Kundrik
Spic & Span Dry Cleaners, Lethbridge, AB
Tel:         403-327-8116
Director: Paula Marois
Integrity Mechanical Inc., Calgary, AB
Tel:         403-236-2873
Director: Rupinder Rudolph
Page the Cleaner, Edmonton, AB
Tel:         780-454-7243

Mailing Address:
256 Sun Valley Drive SE, Calgary, AB  T2X 2T8
Tel:         403-256-1558
Fax:         403-256-1580
Email: abtca@shaw.ca
Website: www.abtca.com

CFA – CANADIAN FABRICARE ASSOCIATION
President: Dino Kantzaveios
TSC Wetclean
801 Dundas St. E., Mississauga, ON  L4Y 4G9
Tel.:        416-804-2261
Email: kdk@tscwetclean.com
Past-President: Rob McConnell
Gibson's Cleaners
4241 Dundas St. W., Toronto, ON  M8X 1Y3
Tel.:        416-239-2301
Email: rob@gibsonscleaners.com
1st Vice-President: Michelle Krulicki
Newtex Cleaners
135 Ottawa St. S., Kitchener, ON  N2G 3T1
Tel.:        519-744-4411
Email: mkrulicki@newtex.ca
2nd Vice-President: Kim Sekleski-Polley
Wright's Cleaners
103 Bayfield St., Barrie, ON  L4M 3A9
Executive Director: Sidney Chelsky
President, Careful Consulting Services
120 Promenade Circle, #910, Thornhill, ON  L4J 7W9
Cell:        416-573-1929
Email: canadianfabricare@fabricare.org
Directors: 
Shelley Clair, Orr Cleaners
Michael Gosio, Park Lane Cleaners
Clark McDaniel, Fabricare Cleaning Center
John Regan, Fabritec International
Jim St. Pierre, Trillium TLC
Artur Keyes, Extox Industries Inc.
Email: info@fabricare.org    
Website: www.fabricare.org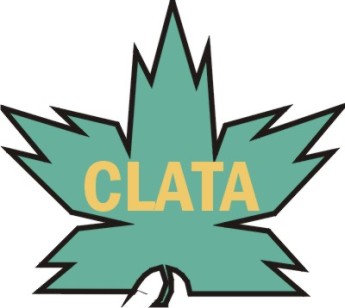 CLATA – CANADIAN CLEANERS AND LAUNDERERS ALLIED TRADES ASSOCIATION
President: Earl L. Eichen
Email: eeichen@lavanett.com
Past-President: Daniel Gelac
Contact:Trevor Holmes, Treasurer or Steve Freeman, Secretary
82 Laird Drive, Ste. 312
Toronto, ON  M4G 3V1
Tel.:        416-580-9574
Email: t.holmes@sympatico.ca
Website: www.clata.ca
Purpose of the association: the membership of CLATA is composed of the allied trades representatives who sell equipment and supplies to launderers and dry cleaners. It is a national organization that believes in the welfare and improvement of the industry. Membership is not confined to any particular group in the industry; it is international with members in Canada, U.S.A. and Europe.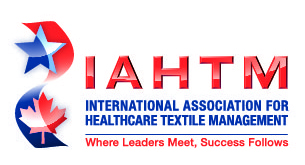 IAHTM – INTERNATIONAL ASSOCIATION FOR HEALTHCARE TEXTILE MANAGEMENT
President: Brendon O'Neill
COO, London Hospital Linen Service Inc., London, ON
1st Vice-President: Charles Berge
President, Shared Hospital Service, Portsmouth, VA
2nd Vice-President: James Belliveau
Executive Director, Service New Brunswick, Saint John, NB
Secretary/Treasurer:Rocco Romeo
CEO, HLS Linen Services, Ottawa, ON
Past-President: Meredith Bowery
Executive Vice President, Virginia Hospital Laundry Inc., Richmond, VA
Directors:
Meredith Bowery, Executive Vice President, Virginia Hospital Laundry Inc., Richmond, VA
Chris Hansen, Chief Operating Officer, COMTEX, Columbus, OH
Steve Johnson, Director of Operations, Tri State Healthcare Laundry Inc., Edgewood, KY
Bill Moyer, Vice-President Marketing and Service, Hospital Central Services Coop. Inc., Allentown, PA
Malcolm Pallos, General Manager, Cumberland Laundry, Cumberland, BC
Executive Director: Christy Carper
PO Box 215, Powell, OH 43065
Tel: 208-964-2923 (Canada & U.S.)
Email: info@iahtm.com
Website: www.iahtm.com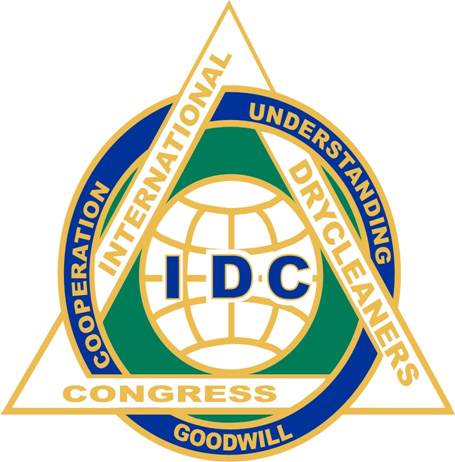 IDC INTERNATIONAL DRYCLEANERS CONGRESS
President:To be elected at next convention.
Executive Director: Chris Tebbs
256 Sun Valley Dr. S.E., Calgary, AB T2X 2T8
Tel.:        403-685-4755
Fax:         403-256-1580
Email: interdryclean@shaw.ca
Website: www.idcgroup.org
An international organization of successful dry cleaners. Mission: To strengthen international understanding and goodwill in the fabricare industry by providing opportunities for travel, exchange of information and communication with its worldwide membership. Holds bi-annual convention, which includes educational programs and travel, in a different country each time.