MIP Inc. appoints Dean Johnson as President and Chief Executive Officer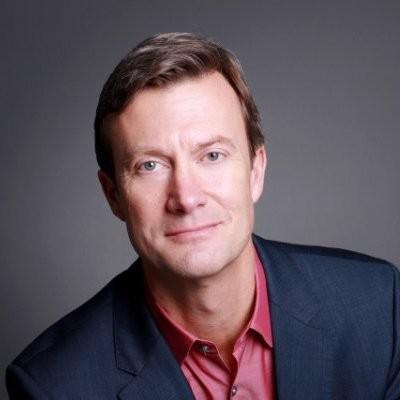 MIP Inc. is pleased to announce the appointment of Dean Johnson to the position of President and Chief Executive Officer. Dean will commence with MIP effective January 23rd, 2023.
Dean brings 20 years of senior executive experience, including a proven track record of leading complex multi-national organizations to drive both financial results and team engagement. His experience spans exposure to the healthcare, hospitality, education, facility management and retail sectors.
Dean was most recently Chief Executive Officer of Alpine Building Maintenance, a national facility maintenance service provider, where he successfully transformed the business through a combination of organic and acquisitive growth. His previous appointments also include Chief Executive Officer of Service Operations for Sodexo North America, Chief Executive Officer Grainger Canada, Chief Executive Officer of Sodexo Canada, and President of Crothall Service Group.
Dean is a purpose driven leader recognized for transformational leadership and support for a diverse and inclusive workplace. He has previously been honoured with the Bay Street Pride at Work Canada Advocate Award and Catalyst Canada Honours Champion.
Dean received a B.Sc. Mechanical Engineering from the University Calgary. He is an Industry Advisory Board Member for the Schulich School of Engineering at the University of Calgary and also sits on the Finance, Investment & Property committee at Wilfried Laurier University.
MIP is excited to welcome Dean to lead it through its next phase of growth, with a continued focus on innovation, quality, and customer service.
For more about MIP:  www.mipinc.com
---
Ecolab names Darrell Brown as President and COO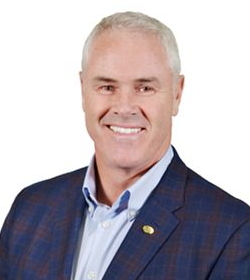 Ecolab Inc., St. Paul, MN, recently announced that Darrell R. Brown moved into the role of president and COO, according to TRSA. Brown previously served as the company's executive vice president and president, Global Industrial, according to a news release.
"As Ecolab continues to grow and expand how we deliver on our purpose to protect what's vital, this enhancement to our management structure will help us maximize our future growth opportunities and is a reflection of our strong leadership team," said Christophe Beck, Ecolab chairman and CEO. "Darrell's winning track record, knowledge of our company, focus on talent development and tremendous leadership abilities will provide exceptional execution support and additional focus on the company's long-term growth and performance. I am fortunate to have Darrell as a partner for the years ahead as we continue to enhance profitability by capitalizing on Ecolab's significant global growth opportunities."
Brown, 59, has served as executive vice president and president of the Global Industrial group since 2019. Earlier, he was the executive vice president and president of Ecolab's Energy Services Division. Brown joined Ecolab in 2002 and has held several leadership positions with the company, including executive vice president and president, Europe; executive vice president, Asia Pacific; and vice president and general manager for Australia and New Zealand.
---
Jensen announces key executive changes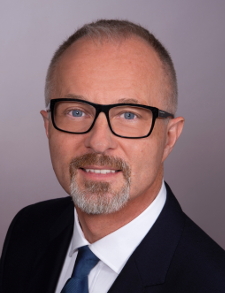 Tony Biela is to take up the position of President of Jensen USA, Carlos Fernandes is promoted to Senior VP of Sales. Tony Biela and Carlos Fernandes will replace Simon Nield, effective January 1, 2023.
Tony Biela started working for Jensen USA in 2019 as VP Finance. Thanks to his cross-cultural expertise and his experience from executive roles with former employers, he has added a lot of value to our business operations in the USA. His main focus will be on leading the transformation of our operations in Panama City, FL.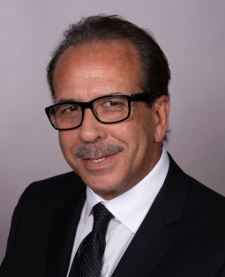 The representation of Jensen USA towards our esteemed clients will be attended by Carlos Fernandes, who was appointed as Senior Vice President of Sales. He offers vast knowledge of the Jensen product line combined with an excellent understanding of customer service and relationships. Carlos Fernandes has been serving the laundry industry for more than 37 years.
Carlos has been a fixture in the Canadian laundry industry for many years, and he will continue to represent the company in Canada. He will not be relocating to Florida.
These changes are a direct result of Simon Nield's decision to step back from his current role as President of Jensen USA. Recently diagnosed with Parkinson's disease, Simon Nield has chosen to focus more of his energy on his personal well-being. A career spanning nearly four decades in the laundry industry is now slowly phasing out. Thankfully, Simon will continue to support our management team as President Emeritus.
Simon Nield's passion for the laundry industry, our clients, and our team in Florida are beyond exceptional. We would like to thank Simon for all that he has done, and wish him all the best for the future. We are convinced that Tony Biela, Carlos Fernandes, management and staff at Jensen USA will demonstrate the same passion and commitment to the laundry industry as Simon Nield did.
---
ALM Names New Executive Director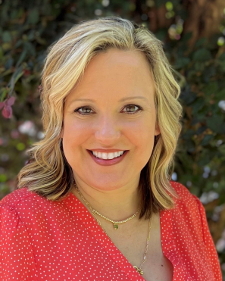 The Association of Linen Management (ALM) is proud to announce and welcome Sarah Brobeck as ALM's
new Executive Director. An experienced leader and industry professional, Brobeck will succeed retiring Executive Director Linda Fairbanks and assume responsibilities on November 1, 2022.
Fairbanks first met Brobeck when she attended the Laundry & Linen College and described the journey
as "a joy to watch her grow into various aspects of the textile care services industry." Brobeck has served in roles from laundry operations to vendor sales, providing a unique perspective and in-depth knowledge of the many different aspects of the textile care industry. "Sarah's first-hand experience will provide a great value to the industry in the days and years ahead. I wish Sarah, the Board of Directors, staff, and the membership the very best," expressed Fairbanks.
Brobeck has over 15 years of experience working in the textile care industry. Previously, she served as ALM Board secretary and director, taught CLLM reviews, presented at IMPACT, as well as instructed and acted as a facilitator at the Laundry & Linen
College.
"I am honored to join the ALM staff. ALM is an association that is a leader in providing professional development for the textile care industry." said Brobeck. "This is an important time for ALM to strengthen educational opportunities and resources as well as build a supportive network that will aid in our success."
---
Kearns Elected Chair of TRSA Board of Directors
TRSA recently held its Annual Conference in Nashville, TN, where its new board members for the upcoming year were announced.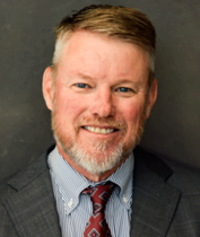 Jim Kearns, executive vice president and chief financial officer, Alsco Uniforms, was elected chair of TRSA's Board of Directors during the Annual Membership Meeting on Sept. 15. A graduate of the University of Utah, Kearns joined Alsco Inc. in 1993 as the internal audit director and advanced steadily to his current position in January 2019. Alsco is a global leader in uniform and facility service rental and has been since 1889. They provide these services to over 355,000 customers in more than 180 locations worldwide.
"I am grateful for the opportunity to serve as TRSA chair," Kearns said. "Over the next two years, I'm going to focus on advocacy and the sharing of best practices to boost the industry as a whole. Our industry provides an essential service, and we need to safeguard the trust of our industry customer base and help solve problems with our products and services."
TRSA President & CEO Joseph Ricci offered an upbeat assessment of the new chair, and thanked Kearns' predecessor for her service. "As the linen, uniform and facility services industry continues to pursue renewed growth in the wake of the COVID-19 pandemic, we have in Jim Kearns a well-rounded, seasoned executive with a demonstrated record of growth and a knack for working with companies large and small," Ricci said. "Our thanks go to outgoing Chair Noël Richardson for successfully leading us through the worst of the pandemic. We now look forward to continued progress with Jim Kearns guiding the association."
In other news from TRSA's Annual Membership Meeting, Randy Bartsch, CEO of Ecotex Healthcare Linen Service Corp., Vancouver, Canada, was elected vice chairman, while Dempsey Uniform & Linen Supply CEO P.J. Dempsey was elected treasurer.
Additional directors elected during the conference included:
Pierre Ferron, president, Buanderie Blanchelle, Montreal, Canada
Bob Hager, president, Miller's Textile Services, Wapakoneta, Ohio
Jim Rozakis, president & COO, Cintas Corp., Mason, OH
Kelsey Van Miert, president of customer relations, Northwest Health Care Linen, Bellingham, WA
In addition, the TRSA Supplier Partner Council has submitted Rick Kelly, VP, sales & marketing, Pellerin Milnor Corp., Kenner, LA, as the director candidate representing the hard goods category and Jake Gurtler, vice president, corporate accounts, Gurtler Industries Inc., South Holland, IL, as the director of other goods.
---
Tom White passes away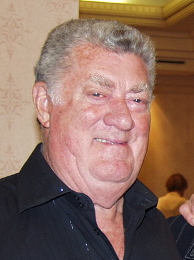 Tom White, an active member of the fabricare industry for over 60 years, passes away on Tuesday, August 30, 2022 at the age of 96.
He had a long, successful military career, a passion instilled in him by his family. He joined at the age of 18 and served many years with the 48th Highland Militia, achieving the rank of Major. His career as Divisional Sales Manager with Fabricare Division-Diversey was long and successful, where he developed many lasting friendships with colleagues.
Tom held numerous positions within the Canadian Laundry Allied Trades Association (CLATA), including President and Trade Show Chairman in 1978. He served on the Board of Directors and was Secretary Treasurer until his retirement in 2013 from active involvement in the association.
He and his wife, Gunta, were also involved in the International Drycleaners Congress (IDC) and together traveled the world with top-tier dry cleaners for many years. (Photo below is of Tom, left, with Jill and Tom Hopkins of Gibson's Cleaners, at an IDC event.)
The visitation will take place Friday, Sept. 9 from 4:00 p.m. until 8:00 p.m. at Pat O'Connor Funeral Home, 1939 Lawrence Ave. E, Scarborough, ON. Funeral services will be Saturday, September 10 at 11:00 a.m. at St. Judes (Wexford) Anglican Church, 10 Howarth Ave., Toronto, ON.
The CLATA Tom White Golf Tournament, named for Tom, takes place the day before his visitation, and will surely be at time of remembrance for him, as well.
---
Milnor adds Terry Satchwell to staff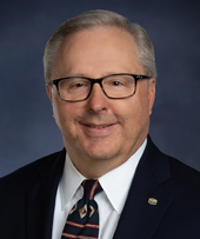 Pellerin Milnor Corp., Kenner, LA, recently announced that it added Terry Satchwell to its staff as vice president of strategic accounts, effective immediately.
Prior to rejoining Milnor, Satchwell served as EVP of engineering & technical services for PureStar Linen Group, Las Vegas, which operates 30-plus facilities across three countries and 26 U.S. markets. In this role, he was responsible for CapEx planning and equipment-optimization programs, and he also initiated a company-wide computerized maintenance management system (CMMS).
With more than 35 years of industry experience in creating cost effective and innovative solutions for linen, uniform, healthcare and hospitality operators, Satchwell's extensive knowledge and technical background will assist national account customers to increase plant growth, efficiency and profitability, the company said.
For more information on Pellerin Milnor, call 504-467-9591 or visit the company's website at www.milnor.com.
---
MIP names Nicole Grubich to key US position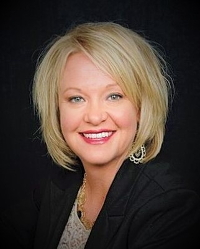 MIP, located in Montreal, announced the appointment of Nicole Grubich to the position of Vice President, US Business Unit, effective June 1st, 2022.
Nicole comes to MIP from West Michigan Shared Hospital Laundry, located in Grand Rapids, MI, USA, where she has served as the President and Executive Director for nine years. She holds a B.Sc. from Western Michigan University and is a Certified Laundry and Linen Manager (CLLM), as well as a Registered Laundry and Linen Director (RLLD).
She currently sits on the Board of Directors for the Association for Linen Management (ALM), International Association of Healthcare Textile Managers (IAHTM) and American Reusable Textile Association (ARTA). Nicole has also previously served as a board member of the Healthcare Laundry Accreditation Council (HLAC).
With twenty-three years in the laundry industry, Nicole brings a wealth of experience to her new role. She is a seasoned industry executive with comprehensive knowledge and extensive experience in team building, networking, leadership, client relations, sales, strategic planning, laundry operations, employee development, and linen management.
MIP welcomes Nicole with her refreshing new ideas and an energy that will help us build on Mark Mann's legacy.
---
Gary Ostrum joins Brim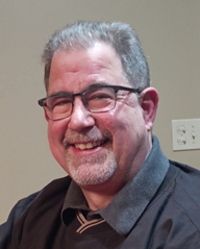 Brim Laundry Machinery Co. Inc., Hutchins, TX, recently added Gary Ostrum to its team as a regional sales manager for the Northeastern U.S., as well as provinces in Eastern Canada. Ostrum has more than 30 years of experience in the linen, uniform and facility services industry, and brings with him a diverse set of skills and knowledge, according to a news release.
Ostrum's responsibilities at Brim will include customer service and sales support for textile-related industries requiring the benefits of Brim-built washer/extractors, dryers, and other items from the company's lineup of industrial products and services.
He had long served as a sales and marketing professional for G.A. Braun Inc., Syracuse, NY, and most recently was VP of sales for domestic and international markets. Ostrum is skilled in sales management and team building, as well as operations management.
---
Girbau North America
hires James Roberts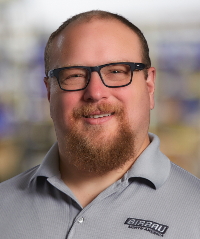 Girbau North America (GNA) recently welcomed military service veteran James Roberts as service support technician.
Roberts handles daily communications with GNA product end-users and distributor technicians to help troubleshoot and resolve laundry product technical issues. Additionally, Roberts is responsible for conducting service training, repairing machinery, helping develop training videos and assisting with product improvement and development. He brings 8 years of experience as a generator/power systems technician, and 8 years of experience as a U.S. Army signal system support specialist and individual ready reserve sergeant.
---