Milnor adds Terry Satchwell to staff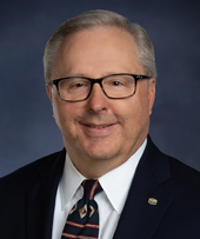 Pellerin Milnor Corp., Kenner, LA, recently announced that it added Terry Satchwell to its staff as vice president of strategic accounts, effective immediately.
Prior to rejoining Milnor, Satchwell served as EVP of engineering & technical services for PureStar Linen Group, Las Vegas, which operates 30-plus facilities across three countries and 26 U.S. markets. In this role, he was responsible for CapEx planning and equipment-optimization programs, and he also initiated a company-wide computerized maintenance management system (CMMS).
With more than 35 years of industry experience in creating cost effective and innovative solutions for linen, uniform, healthcare and hospitality operators, Satchwell's extensive knowledge and technical background will assist national account customers to increase plant growth, efficiency and profitability, the company said.
For more information on Pellerin Milnor, call 504-467-9591 or visit the company's website at www.milnor.com.
---
MIP names Nicole Grubich to key US position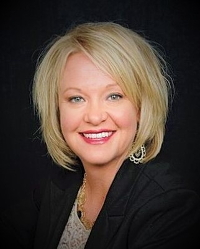 MIP, located in Montreal (Canada), announced the appointment of Nicole Grubich to the position of Vice President, US Business Unit, effective June 1st, 2022.
Nicole comes to MIP from West Michigan Shared Hospital Laundry, located in Grand Rapids, MI, USA, where she has served as the President and Executive Director for nine years. She holds a B.Sc. from Western Michigan University and is a Certified Laundry and Linen Manager (CLLM), as well as a Registered Laundry and Linen Director (RLLD).
She currently sits on the Board of Directors for the Association for Linen Management (ALM), International Association of Healthcare Textile Managers (IAHTM) and American Reusable Textile Association (ARTA). Nicole has also previously served as a board member of the Healthcare Laundry Accreditation Council (HLAC).
With twenty-three years in the laundry industry, Nicole brings a wealth of experience to her new role. She is a seasoned industry executive with comprehensive knowledge and extensive experience in team building, networking, leadership, client relations, sales, strategic planning, laundry operations, employee development, and linen management.
MIP welcomes Nicole with her refreshing new ideas and an energy that will help us build on Mark Mann's legacy.
---
Gary Ostrum joins Brim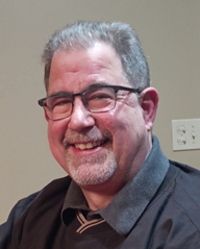 Brim Laundry Machinery Co. Inc., Hutchins, TX, recently added Gary Ostrum to its team as a regional sales manager for the Northeastern U.S., as well as provinces in Eastern Canada. Ostrum has more than 30 years of experience in the linen, uniform and facility services industry, and brings with him a diverse set of skills and knowledge, according to a news release.
Ostrum's responsibilities at Brim will include customer service and sales support for textile-related industries requiring the benefits of Brim-built washer/extractors, dryers, and other items from the company's lineup of industrial products and services.
He had long served as a sales and marketing professional for G.A. Braun Inc., Syracuse, NY, and most recently was VP of sales for domestic and international markets. Ostrum is skilled in sales management and team building, as well as operations management.
---
Girbau North America
hires James Roberts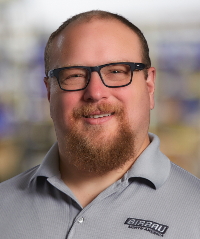 Girbau North America (GNA) recently welcomed military service veteran James Roberts as service support technician.
Roberts handles daily communications with GNA product end-users and distributor technicians to help troubleshoot and resolve laundry product technical issues. Additionally, Roberts is responsible for conducting service training, repairing machinery, helping develop training videos and assisting with product improvement and development. He brings 8 years of experience as a generator/power systems technician, and 8 years of experience as a U.S. Army signal system support specialist and individual ready reserve sergeant.
---