Dan Farnsworth named Leonard Automatics CXO
Leonard Automatics Inc., Denver, NC, recently named Dan Farnsworth as its Chief eXperience Officer (CXO). This new role will use Farnsworth's skills to provide an unmatched customer experience; ensuring each step of the buyer's journey is positive and user-friendly, building customer loyalty and advocacy, according to a news release.
Farnsworth joined Leonard in 1996 as a machinery fabricator and worked his way up to become the vice president of sales and marketing in 2005. He is on the TRSA Board of Directors and has served the industry in many different capacities throughout his 25-year career.
"Dan has brought a high degree of focus to our customer care over the years," said Jeff Frushtick, chairman/CEO of Leonard Automatics. "He has always been very dedicated to the after-the-sale service of Leonard Automatics. As we grow the company, we want to make sure we do not lose the focus on customer service that has become the brand signature of Leonard Automatics."
---
Thermopatch names James Marko Sales Support Manager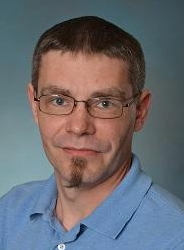 Thermopatch announced the addition of James Marko as Sales Support Manager for Thermopatch USA. James will be responsible for all internal activities of the customer service department with an emphasis on business development of Thermopatch's extensive line of textile labeling equipment and supplies, including Deco-Print, Thermopatch's line for branding, and textile decoration.
Marko has more than fourteen years of experience in sales, customer service, project management, and manufacturing across multiple industries.
Thermopatch is a worldwide laundry leader headquartered in Syracuse, New York, specializing in supplying garment/textile identification labeling systems including the manufacture and distribution of various garment embellishment products to the apparel manufacturing industries across the globe.
For additional information, please visit www.thermopatch.com
---
Tingue promotes Steve Burnett to National Sales Manager in Canada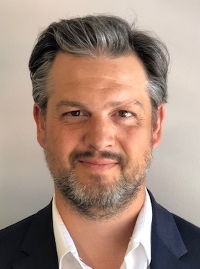 Steve Burnett will take over as National Sales Manager for Tingue Canada, effective July 1, 2021. Steve got his start in the laundry industry with the Cramer Company in Toronto in 2010. He joined Tingue in January this year when Cramer was acquired by Tingue.
Burnett has a B.A. in marketing from Ottawa University, and is a graduate of Production Management Institute.
For more information, please visit www.tingue.com.
---