Digital magazines are becoming more popular, but for traditional advertisers the terms and options may be confusing. The purpose of this page is to show how the different ad sizes would look within an article, using a generic ad that we created.
Fabricare Canada can be viewed on computers, tablets and smartphone devices, so you may want to look at this article on a variety of platforms to see how your ad will make the best impact.

Marketplace ads will look much as they used to in a printed edition, with several ads together on a page for readers to scroll through. But when ads are placed within an article or column, they have increased readership opportunities. For articles that are archived, the ads will remain with the article in perpetuity, so they should be structured and worded for the long term.
We also offer banner and ad placements on our "static" pages — like the Home page, the Industry News page, the New Product News page and within our weekly newsletters (which will commence the last week of June, 2020. In each case, the ads will run for a specified period of time (3 months, 6 months, 12 months) but you have the option to change your ad on a monthly basis to keep it fresh, or to run targeted promotions.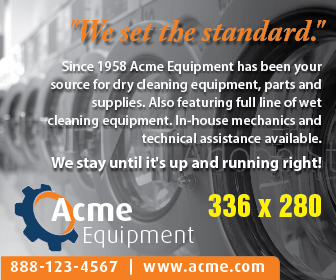 Each week, a specific type of content will be posted to our digital magazine. Mondays will have News items posted, every week. Tuesdays will vary, with regular articles the first week of the month, advertisers' sponsored content the second week, columnists' articles the third week and multimedia content on the 4th Tuesday (this is still to come.)
All ads, including those in the email newsletter, will include a link to the advertiser's website for quick access and interaction.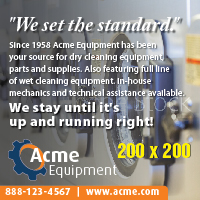 To let readers know what has been posted and draw them to the site to read that content, an email newsletter will be sent to all we have email addresses for each Wednesday, with teasers about that week's content. The list of email addresses comes from our previous print readers, with additional readers added continually from our wide social media campaign.
One of the best ways to determine what will give your company the widest presence on in our digital magazine is to let your advertising representative know the budget you are working with, and request a package of alternatives based on that budget. This will include different types and sizes of ads throughout our site and newsletters.
We welcome your inquiries and look forward to getting your message in front of our readers!