---
And if you missed a news story, check our News Archive for the top stories.
Be sure to visit People in the News and Product News while you're catching up on all the latest
---
ARTA WEBINARS — schedules have moved to News Archives page. See page for full details.
---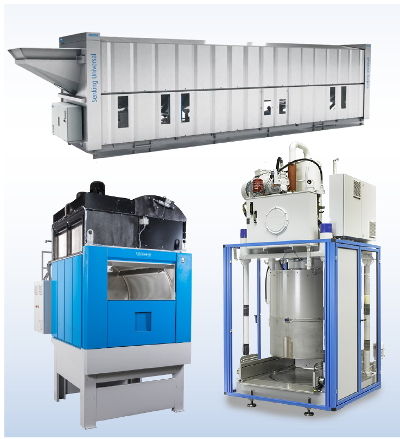 Jensen announces Fall online service webinars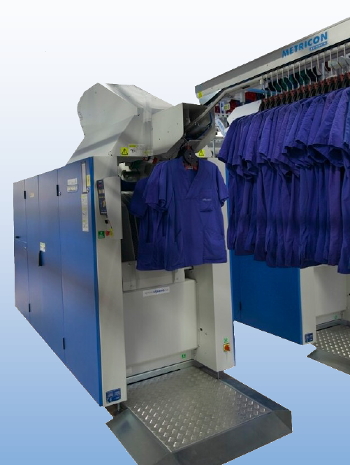 Jensen service webinars are convenient, thorough, and very informative. Each webinar lasts approximately 4 hours each day, allowing the attendee to further educate themselves on their Jensen equipment, all without leaving their home base.
Schedule of Webinars:
October 12-14 — Flatwork Finishing Equipment
October 19 — Wash Tunnel, Press, Dryer
November 15 — Metricon Garment Sortation
More service webinars are scheduled for early 2022, and we will post details nearer to the time they are to be held.
Contact Miah Beko for details and to sign up. miah.beko@jensen-group.com.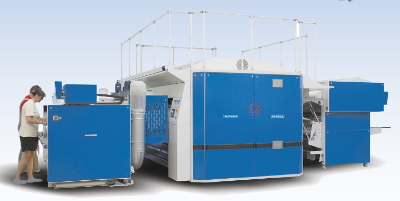 ---
DLI Presents October Virtual Sessions
Programs to Cover Payroll Savings, Marketing, and Getting New Customers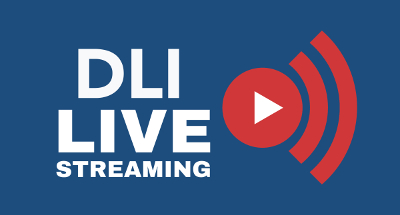 The Drycleaning & Laundry Institute continues offering educational programs and networking opportunities. "Our goal, as always, is to give members more value than the cost of membership," said Mary Scalco, DLI's CEO. "DLI will continue sharing educational and networking opportunities on a weekly basis. We are focused on helping members communicate and grow," she said.
October 2021 Webinar Schedule
DLI presents the following webinars and virtual training schedule for October 2021. All programs go live at 1 p.m. eastern:
Wednesday, October 6
Payroll Saving Opportunities with PuzzleHR
Wednesday, October 20
The Power of Texting with Industry Marketing Coach Dave Coyle of Maverick Drycleaners
Wednesday, October 27
Make Sure New Customers Can Find You Online – Panel Discussion
Peer-to-Peer Members-Only Zoom Calls
DLI continues to host weekly Peer-to-Peer Member Zoom meetings Tuesdays at 11:30 a.m. Eastern, each week in October except for the week of U.S. Columbus Day. "Members learn how other cleaning business owners and operators are adapting to the changing business climate, share ideas, get answers to questions, and even just vent," Scalco said. "DLI's doors are always open. All drycleaning business owners and operators are invited to participate in our programs and events by joining DLI."
On Demand Video Library
Each week DLI adds recordings of the presentations to make them available to members who may have missed the live program. Members login to DLIonline.org and click the program to watch. DLI's archive currently contains nearly 100 videos in the following categories:
Diversification
Maintenance
Management
Marketing
Production
Finishing
Stain Removal
Business Sales and Acquisitions
Learn more at www.DLIonline.org
Don't forget the Fabricare Canada scholarship to DLI.
If you are Canadian, 18 or older, work full time in a dry cleaning plant, and speak English, you can apply for the scholarship and received tuition free at DLI. (You will still need to cover the housing and meals costs.) Send your emailed request for consideration to:
Marcia Todd — marcia@fabricarecanada.com
---
DLI Certification Testing Starts Soon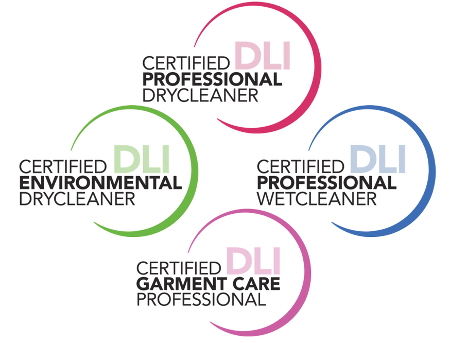 Certified Professional Drycleaner, Certified Professional Wetcleaner, and Certified Environmental Drycleaner Exams Start October 30.
The Drycleaning & Laundry Institute's next certification testing period begins soon. Cleaners interested in attaining or renewing certification are invited to register at www.DLIonlinel.org/Certification.
Every year it becomes more challenging to keep up-to-date and competitive. To improve expertise, build customer confidence, and prepare drycleaners to better handle the continuing demands of the industry, DLI offers three Professional Certification programs:
Certified Professional Drycleaner
Certified Professional Wetcleaner
Certified Environmental Drycleaner
Upcoming Testing Period: October 30 – November 7, 2021
What Is Certification?
Certification is a process whereby an individual is recognized by an association for having met a predetermined set of criteria. Eligible individuals who pass a standard examination are granted the right to use the industry–endorsed title, Certified Professional Drycleaner (CPD), Certified Professional Wetcleaner (CPW), and Certified Environmental Cleaner (CED), and Certified Garment Care Professional (CGCP).
How Long Does Certification Last?
All certifications are valid for a term of three years. At the end of the term, individuals must renew to maintain their certified status.
Who Is Eligible for Certification?
Any individual who owns or is employed in an operating drycleaning business is eligible to apply for certification.
What Is Required?
Depending on the exam, a successful candidate must achieve a satisfactory score on a multiple–choice examination pertaining to business management, customer service, fibers and fabrics, stain removal, environmental regulations, proper waste handling, safe operating procedures, the drycleaning and wetcleaning processes. For details on the topics covered in each exam, view or download the Certification Handbook.
When Will the Examination Be Administered?
Certification exams are administered online during an established 9-days testing period. During this period, exams may be taken at any convenient time; 24 hour a day. Candidates may schedule one or multiple exams within the nine days.
How Do I Register for a Certified Examination?
Registration begins several months before the actual testing period. It is advisable to register as soon as possible to allow the most time to prepare. To register, click the "Register Now" link and complete the registration application. DLI members should log in with their member number to get DLI special pricing. To complete the application each candidate will need to create a password that will be used to access the certification exams. A business address, home address, and active email address are also needed. Allow three business days to process the form. Once the application has been processed and your eligibility verified, DLI will email information on how to access the test website. There you will find some study material which can be viewed or downloaded as often as necessary before taking the exam. The actual exam however, will only be available during the one-week testing period.
How Can I Prepare for the Examination?
Once an individual has registered for an exam, online access to specially designed self–study guides become available to assist in preparation. However, certification exams are designed not only to test an individual's ability to read and memorize DLI materials, but also aimed at testing knowledge gained through work experience. Therefore, it is recommended an individual have a minimum of three years of experience in the drycleaning industry before taking an exam. For details on the topics covered in each exam, view or download the Certification Handbook.
How Much Time Do I Have to Take an Examination?
All DLI certification exams are timed. To prevent accidental starting of the exam and timer, the exam can only be started by clicking "Begin Test". Clicking on other links or opening other documents will have no effect. Once the timer has begun the exam cannot be paused, stopped or reset. At the end of the time limit, the exam will stop and the score will be calculated whether it is completed or not.
The time limits are:
Certified Professional Drycleaner: 3 Hours
Certified Professional Wetcleaner: 2 ½ Hours
Certified Environmental Drycleaner: 2 Hours
Are There Any Special Rules to Follow?
Anyone taking an exam should carefully read the directions that are provided by email and on the exam website before starting the exam. No questions concerning content of the examination may be asked once the exam has been started.
How Will I Know My Results?
Upon completion of the exam, a status screen will display the final exam score and pass or fail status. Written status notification will also be sent from DLI to all test candidates. Successful candidates will receive certificates from DLI.
How Do I Sign Up?
Register now or contact DLI at techline@dlionline.org or 800-638-2627.
---