---
Be sure to visit People in the News and Product News while you're catching up on all the latest.
And if you missed a news story, check our News Archive for the top stories, beginning in February 2021.
---
Association of Wedding Gown Specialists Anticipates Big 2021
Reducing membership fees by 75% for a limited time to help cleaners get started.
Thanks to all the weddings postponed due to Covid 19, wedding industry experts say there may be as many as forty percent more weddings in 2021 than in a normal year.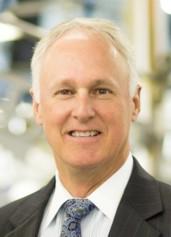 Brides will be looking for cleaners they can trust to care for their gowns, and the Association of Wedding Gown Specialists (AWGS) aims to help cleaners take advantage of this increase by slashing the membership fee. "It's a tough time to be a drycleaner, said Kermit Engh, president of the AWGS, "but it's a great time to be a Certified Wedding Gown SpecialistTM."
During the pandemic cleaners have seen piece count for ordinary garments drop as much as 90% largely due to teleworking, a trend that will continue to grow, but brides wear gowns in spite of any restrictions on the size of weddings. "For many of our members," said Engh, "the income from wedding gown care helps make it possible to keep their doors open. We want to help cleaners in areas where we do not have members learn how to specialize in gown care and gown care marketing. Cleaners who join us not only set themselves apart from ordinary cleaners but also greatly increase profits, and we can afford to reduce our membership fee drastically because we are a not-for-profit trade association with members in six countries."
From now through June 30, the AWGS membership fee will be reduced by 75%, and new members will save enough money when they advertise through AWGS on the world's top two wedding websites, TheKnot and WeddingWire, to offset much of the initial cost of AWGS membership. The renewal fee in successive years will not be discounted, but in market areas where there are no AWGS members, the reduced initial fee will make it possible for qualified cleaners with limited resources to take advantage of AWGS' trademarked logos, special training in the restoration of vintage gowns and veils, and powerful internet partnerships.
Cleaners interested in improving their image by setting themselves apart from ordinary cleaners and becoming more profitable should call the Association office at 800-501-5005, email info@weddinggownspecialists.com, or go to www.WeddingGownSpecialists.com.
---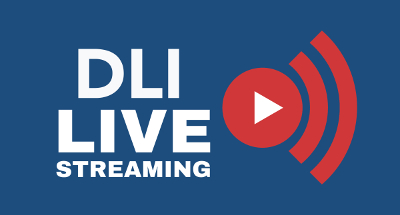 DLI Continues March to Post-Covid Prosperity
There's a light at the end of the tunnel and it's getting brighter every day, but the Drycleaning & Laundry Institute is not slowing down. In March, DLI offers members 20 events: 10 virtual training sessions and 10 separate opportunities to discuss industry-related topics. Two webinars are held each Tuesday and Wednesday at 1 p.m. eastern and Peer-to-Peer Zoom meetings are held each Tuesday at 10 a.m. and Wednesday at 3 p.m. eastern. To help members keep pace, DLI send email reminds two hours before each event begins.
March 2021 Webinar Schedule
In addition to twice-weekly Zoom meetings, DLI offers two webinars each week to help drycleaning business owners adapt and train employees.
DLI presents the following schedule of webinars and virtual training opportunities, all programs go live at 1 p.m. eastern:
Tuesday, March 2 — Smoke & Fire Restoration Services with FRSTeam
Wednesday, March 3 — Supply Chain Disruption, a Panel Discussion with Industry Suppliers
Tuesday, March 9 — All About Dye Stains with Brian Johnson, DLI Director of Analysis & Education
Wednesday, March 10 — Customer Service with Frank Brierchek of Seitz, The Fresher Company
Tuesday, March 16 — Little-Known Tax Breaks Can Add Up to Significant Savings with Puzzle HR
Wednesday, March 17 — The Magic System that Allows Price Increases to Fund You and Your Team Members' Raises with Industry Marketing Coach Dave Coyle of Maverick Drycleaners
Tuesday, March 23 — Reputation Management with Yash Patel of BeCreative 360
Wednesday, March 24 — DLI Members share secrets on Engaging with their Customers—Panel Discussion
Tuesday, March 30 — Easy Tools to Make Attention Getting Videos with DLI's Peter Blake
Wednesday, March 31 — Computer Security Systems Part II: Backups, Tips, Hard Drives, Malware Prevention Software, and More with Chris Birk of One Hour Cleaners
"Our goal, as always, is to give members more value than the cost of membership, even in these challenging times," said Mary Scalco, DLI's CEO. "Now is the time to make sure you and your staff have the skills required to take on new challenges or even brush up on some old ones," she said.
"This month's schedule is packed with more weekly training webinars covering topics that are not only important for your staff but for yourself and your management team," Scalco said. "We also host Peer-to-Peer Zoom calls every Tuesday and Wednesday. Members hear how other cleaning business professionals are adapting to the current business climate, share ideas, get answers to questions, and even just vent. DLI's doors are always open and all drycleaning professionals are invited to join DLI and participate in these events."
On Demand Video Library
Each week DLI adds recordings of the presentations to make them available to members who may have missed the live program. Members login to DLIonline.org and click the program to watch. DLI's archive currently contains more than 60 videos on the following topics:
COVID-19 Relief Programs
Diversification
Maintenance
Management
Marketing
Production
Finishing
Stain Removal
Business Sales and Acquisitions
Strength in Numbers
All professional drycleaning and laundry business owners are invited to join DLI and participate in these programs, access the video library, and enjoy the many benefits of DLI Membership. Call 800-638-2627 or visit DLIonline.org/Membership for more information.
---