---
And if you missed a news story, check our News Archive for the top stories.
Be sure to visit People in the News and Product News while you're catching up on all the latest.
---
ALM Gears Up for Busy Education Season

Two ALM programs are available to help laundry industry members improve their operations and personal skills. One is online, the other is in person.
In Person — Laundry & Linen College, November 7-11, Richmond, KY
Registration is now open for Laundry Processing and Operations. This training is for those desiring to perform at a higher level, seeking advancement opportunities, candidates for the RLLD certification, those ready for an in-depth understanding of laundry operations, and environmental services personnel with laundry oversight responsibilities.
For details, see our Events Calendar, on the Home page of this magazine.
Online — Industry Quick Start
A new program, Industry Quick Start, is said to be management's key to saving time, improving resources and lowering costs with new hires. ALM describes it as "the perfect solution for a shortened on-boarding experience with new hires who lack laundry experience, to get them on track quickly." It covers wash chemistry, equipment management, and production and operations.
For more information, visit the website.
---
HLAC Seeks Accreditation Inspectors
The Healthcare Laundry Accreditation Council (HLAC) is accepting applications from qualified individuals who want to join our team of inspectors. Qualified applicants should be bilingual (French/English, Spanish/English); and candidates who speak English exclusively are also encouraged to apply. HLAC is a nonprofit organization that inspects and accredits laundries processing textiles for hospitals, nursing homes, and other healthcare facilities.
Interested individuals should visit HLAC's website, www.hlacnet.organd review the Inspector Agreementand complete the HLAC Inspector Application. Applications will be accepted until October 17, 2022.
An HLAC inspector is an independent contractor who is a laundry and textile professional with wide-ranging experience. The HLAC inspectors responsibility is to conduct a one-day, on-sight inspection of a healthcare laundry seeking HLAC accreditation. The inspection is conducted according to predetermined Standards and involves a thorough review of the applicant laundry's processes including its systems and procedures for ensuring that product being shipped from the laundry is delivered to healthcare partners in a hygienically clean manner that adheres to professionally recognized infection prevention and control policies.
Inspectors are not HLAC employees. As independent contractors, they are paid per the inspection plus they are reimbursed for their travel expenses. Applicants are encouraged to address with their employer the necessary time away from the office (one to three days a month) to conduct inspections.
Individuals chosen as HLAC inspectors must attend a mandatory Inspectors Training session on November 14, 2022. This training will provide in-depth instruction of the HLAC Standards and Inspection guidelines.
For more information, contact HLAC's Executive Director, Kristen Thayer, kthayer@hlacnet.org or call 855-277-HLAC (4522).
---

Carousel Cleaners & Fletchers Fabricare certified as Affiliates of America's Best Cleaners
Carousel Cleaners and Fletchers Fabricare have both received notification of their official national certification as Affiliates of America's Best Cleaners, a dry cleaning industry certification agency.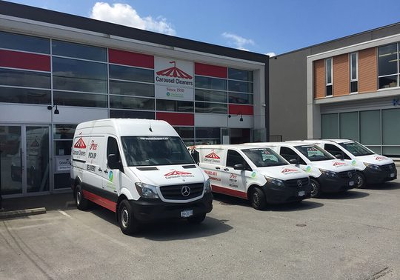 Servicing Vancouver since 1950, Carousel Cleaners has been a staple in their community for over 70 years. Through the years, they have shown a willingness to embrace emerging technologies and maintain uncompromising standards for customer service and carbon footprint reduction. They are actively engaged with their community and are frequent contributors to charitable organizations in their area.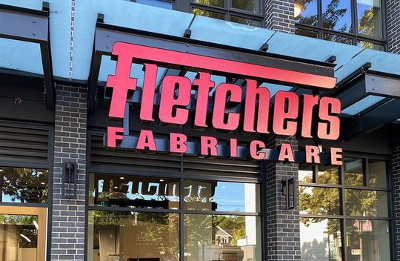 Founded in 1968, Fletchers Fabricare has been providing premium dry cleaning and laundry services to the greater Vancouver area for over 50 years. Fletcher's Fabricare's commitment to modernization has helped them evolve alongside the ever-changing needs of their customers. Led by their expert, knowledgeable and talented team, they've cultivated a genuine approach to their service that allows them to pour their heart and soul into the care of their customers' fabrics.
President Cam Bastien said, "Our company has been transitioning from a small family business to a larger company while maintaining our high level of craftsmanship and family-style culture. With this expansion and new corporate structure comes a greater emphasis on foundation, skills and systems development."
Executive Director Chris White shared, "We are excited to add our second Canadian affiliate to America's Best Cleaners. The Carousel Cleaners and Fletchers brands are synonymous with excellence and first-class service in the Vancouver, B.C. market. We are thrilled to have Cam and his entire team of leaders and highly skilled technicians able to represent our brand in Canada."
Bastien added, "The power of a forward-thinking group of similar-minded, organization size and caring individuals providing advice is priceless. We are looking forward to both giving and receiving from this group and growing together for many years to come."
As two of under 50 businesses certified by America's Best Cleaners, Carousel Cleaners and Fletchers Fabricare both join an exclusive group of elite dry cleaners within the United States and Canada.
America's Best Cleaners is a certification agency and team of consultants who assist owners, managers, and team members to realize their full potential while striving for continued personal and professional success. For more information on America's Best Cleaners and its affiliates, visit: https://americasbestcleaners.com/contact/
---
Starchup Joins Cents to expand pickup and delivery
Cents, a venture-backed technology company serving laundromats and dry cleaners, has acquired Starchup, a pickup and delivery, dry cleaning and POS software. Through this acquisition, Cents will be able to bolster their existing pickup and delivery platform by adding functionality and further investing in new tools and features to help laundry and dry cleaning owners grow their business.
Nick Chapleau has joined Cents as Head of Dispatch, and will be leading the development and commercialization of the pickup and delivery product.
The combined companies will spend the next few months building a roadmap for adding and improving features of both systems into one integrated platform.
For more information, visit the website.
---
DLI Announces 2022-2023 Board of Directors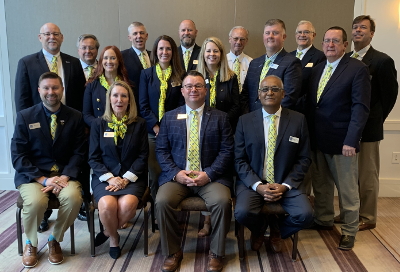 Drycleaning & Laundry Institute officials swore in DLI's 2022-2023 Board of Directors at its Summer 2022 Board Meeting in Atlanta. DLI's Board is comprised of fabricare business owners and operators from eight regions around the U.S., an Executive Committee, and Allied Trades representatives. All Board members volunteer their time and energy to guide the Institute toward providing the best benefit to DLI member cleaning professionals.
The 2022-2023 DLI Board of Directors includes:
Chair: Bobby Patel, Kona Cleaners, Costa Mesa, California
President: Jeff Schwegmann II, CGCP®, Sunshine Cleaners, Cold Spring, Kentucky
President-Elect & District 1 Director: Kathy Benzinger, Benzinger's Dry Cleaning, Hamburg, New York
Treasurer: Kyle Nesbit, Tide Cleaners, Spring, Texas
District 2 Director: Norman Way, Puritan Cleaners, Richmond, Virginia
District 3 Director: Don Holecek, Crown Cleaners, Knoxville, Tennessee
District 4 Director: Ray Kroner, Kroner Dry Cleaners, Cincinatti, Ohio
District 5 Director: Ed Longanecker, Iris City Cleaners, Mount Pleasant, Iowa
District 6 Director: Danny Bahlman, Bahlman Cleaners, San Angelo, Texas
District 7 Director: Hilary Taylor, Continental Cleaners, Salt Lake City, Utah
District 8 Director: Toran Brown, Rytina Fine Cleaners & Launderers, Sacramento, California
Allied Trades Director: Mark Albrecht, The Route Pros, Woodbury, New Jersey
---