---
Want training? DLI is the place to go!
(And read on for your chance to win the Canadian scholarship!)
By Rizwan Rajabali
I had the opportunity to attend DLI's 15-day general dry cleaning course during the first quarter of 2020, using a Tom Kimmel Canadian Scholarship. I was blown away by the facility, the teaching and support staff, as well as the education provided within those 15 days. The course instructor, Brian Johnson, has a wealth of knowledge and brings over 20 years of practical experience, as well as research on different processes, technologies and workflows related to the dry cleaning and laundry industry.
The program starts with the most basic fundamentals of dry cleaning and laundry, and then proceeds to equip the students with extensive knowledge, exposes them to cutting edge technology in the field, and gives them a sense of confidence to tackle any challenges they may face in the industry. The entire program is complimented by a beautiful, state-of-the-art dry cleaning facility that allows students hands on experience with all the lessons in the classroom.
The added benefit of attending this program is learning from other experts in the industry, as well as your classmates who are business owners and operators with varying degrees of experience. With DLI's guidance, I also made sure to take tours of different production facilities within the area to see how different technologies and workflows operate in real time.
I would recommend this program to not only those who are new to the industry but also to those who are seasoned, as this experience proved invaluable in the depth and breadth of learning and connections made.
---
Canadian Scholarship for 2021 Now Available to Applicants
This scholarship to the DLI in Laurel, MD, covers tuition, course materials and lunch for three weeks of training at the Drycleaning & Laundry Institute. The award is worth more than $2,000. It is open to any Canadian over the age of 18 who has been working in a dry cleaning plant for at least a year. Previous winners have included men and women at the start of a career, experienced workers about to take their first management job, and older operators wanting to learn more about the newest solvents.
The applicant must be Canadian, able to speak English, must be able to attend three consecutive weeks, must provide his or her own transportation to the school, and pay for room and board. Weekend trips to Washington and Baltimore are available to the class. Course will cover all aspects of dry cleaning with an emphasis on hands-on learning in the DLI school plant.
To apply for the scholarship, the applicant must write an email stating why he or she would like to receive the Tom Kimmel Memorial Scholarship. Send it to marcia@fabricarecanada.com along with full contact information.
---
Support Your Local Dry Cleaner Campaign
Featuring Marla Gibbs (Florence from The Jeffersons)
June 2020: The COVID-19 pandemic drastically slowed, or even shuttered, many businesses — including dry cleaners. In an effort to help bring awareness to this issue, Cleaner's Supply launched a "Support Your Local Dry Cleaner" social media campaign. This series of engaging images and videos, posted over multiple social media platforms, brought visibility to often overlooked dry cleaning and laundry small businesses.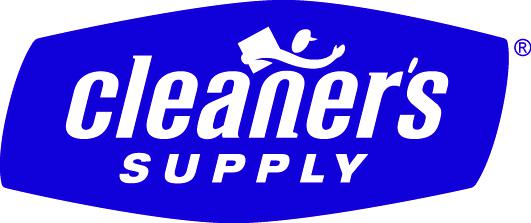 Many dry cleaners and laundries have been in the same family for generations. By informing customers that most remained open as essential businesses, often with free pick-up and delivery service or quick and safe store drop-off, the Cleaner's Supply campaign generated valuable traction and feedback for these local businesses.
Marla Gibbs (Florence from the TV show, The Jeffersons), has joined Cleaner's Supply in supporting local dry cleaners, and is featured in its most recent campaign segment. A beloved character to so many, she helps bring greater awareness about supporting your local dry cleaners. These posts have been widely shared on social media by dry cleaners and consumers alike.
The post is available for dry cleaners to share by visiting Cleaner's Supply on Facebook at https://www.facebook.com/cleanersupply.
---
June 16, 2020
Datamars has White Paper on use of RFID chips in MRI scanners.
Because medical garments including RFID transponders may be worn when a patient has an MRI or other scan, it's important to know if the chips are compatible with the technology. Datamars has released a white paper on this topic. You can read it here:
https://textile-id.com/use-of-rfid-transponders-in-mri-systems/
---
---
(Parked links related to our newsletter)