---
Be sure to visit People in the News and Product News while you're catching up on all the latest.
And if you missed a news story, check our News Archive for the top stories.
---
DLI Presents Four August Virtual Training Sessions
Programs Cover Shoe Repair, Sustainability, Subscriptions, and Social Media
The Drycleaning & Laundry Institute continues offering educational programs and networking opportunities. "As business continues to improve, members are busier and have less time to spend online," said Mary Scalco, DLI's CEO. "Our goal, as always, is to give members more value than the cost of membership. DLI will continue sharing educational and networking opportunities on a weekly basis. We are focused on helping members communicate and grow," she said.
August 2021 Webinar Schedule
DLI presents the following webinars and virtual training schedule for August 2021. All programs go live at 1 p.m. eastern:
Wednesday, August 4
Shoe Repair with Jim Hardy of Harrell's Cleaners and Battle Street Shoe Repair
Wednesday, August 11
Sustainability with Diana Vollmer of Ascend Consulting

Wednesday, August 18
Packaging your Services into Subscriptions and Memberships with Industry Marketing Coach Dave Coyle of Maverick Drycleaners

Wednesday, August 25
Where to Find Scroll-Stopping Social Media Content with Peter Blake
Learn more at www.DLIonline.org.
---
DLI's School of Drycleaning Technology Reawakens

After months of dormancy, DLI's School of Drycleaning Technology is again offering in-person resident drycleaning courses this fall. The first General Course will run from October 4–22 and can be taken as a complete three-week course or in two parts:
Introduction to Drycleaning Course: October 4–8, 2021
Advanced Drycleaning Course: October 11–22, 2021
Introduction to Drycleaning Course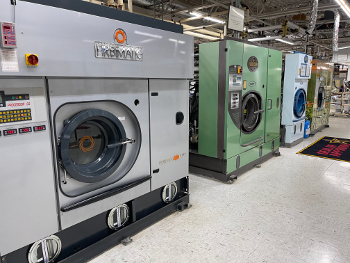 DLI's Introduction to Drycleaning Course is geared toward individuals new to the industry or who have less than one year of experience.
Topics
Sorting loads for drycleaning
Cleaning silk, satin and other fabrics
Operating a drycleaning machine
Removing coffee ink, grease and other stains from clothing
Pressing pants, coats, and skirts
Using tensioning equipment to improve finishing quality
Advanced Drycleaning Course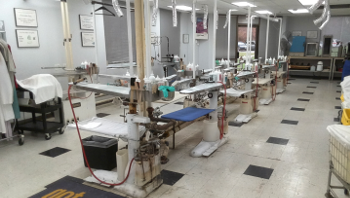 This ten-day Advanced Drycleaning Course is for individuals who have completed the Introduction Course or have hands-on production experience and knowledge of basic stain removal and finishing techniques.
Topics
Identifying cotton, silk, polyester and other fabrics
Using bleaches without damaging the fabric color
Pressing blouses, dresses, ties, pleated garments, silks, velvets, corduroy
Wetcleaning wool, silk, and more
Maintaining and changing filters
Troubleshooting problems with the drycleaning machine
Using tensioning equipment to improve finishing quality
Current regulations facing the drycleaning industry
Customer service techniques for drycleaners
Getting clean, white laundry
Cleaning and preserving wedding gowns
Understand the difference between solvents including perc, GreenEarth ® hydrocarbon and SOLVONK4
Pressing laundered shirts
Designing a drycleaning plant with the most effective work flow
Experience Washington D.C. and Baltimore
DLI's offices, labs and School of Drycleaning Technology are conveniently located between Washington D.C. and Baltimore. Experience the U.S. capitol city and "Charm City" during your stay. "I am always amazed when students tell me about all the books and movies they brought to kill the time while they're not in class," said Brian Johnson, DLI's Director of Education & Training. "They usually never even touch that stuff. Students from just about every course I've taught in 20-plus years have always grouped together and gone out on the town after class. The camaraderie among the students is one of my favorite parts about instructing courses at DLI."
Learn more at www.DLIonline.org.
Don't forget the Fabricare Canada scholarship to DLI.
If you are Canadian, 18 or older, work full time in a dry cleaning plant, and speak English, you can apply for the scholarship and received tuition free at DLI. (You will still need to cover the housing and meals costs.) Send your emailed request for consideration to:
Marcia Todd — marcia@fabricarecanada.com
---
CFA spearheads effort to get pandemic grants for cleaners

Businesses and industries across Canada were able to receive life-saving grants and other assistance when they were faced with losing everything due to Covid-19 shutdowns. Those grants, however, didn't include industries that were designated as "essential businesses", and could remain open — even if nobody came or called for their services.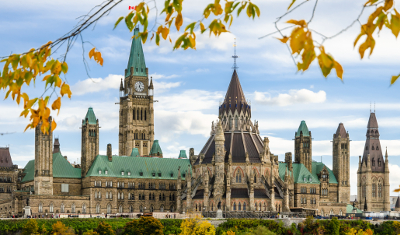 The Canadian Fabricare Association (CFA) is trying to get that restriction lifted so that cleaners Canada-wide can benefit. Sid Chelsky, executive director of CFA, has put together a simple petition that any cleaner can print out and get signatures on, and the petitions will be presented at the next session of Parliament.
The petition reads:
"The Government of Canada and most provinces including Ontario have designated the dry-cleaning industry as an essential service during the COVID 19 pandemic. Dry cleaners operated their businesses to serve the health care industry including police and fire departments, EMS, stay at home seniors, etc. Ontario and other provinces have instituted a "Stay at Home" policy, essentially locking down the economy and depriving our industry the ability to maintain enough sales to be financially viable. In fact, the average sales loss is over 70% compared to the pre-pandemic period. Our industry was deemed ineligible for any grant money to save our businesses compared to other small businesses.
We call on the governments of Ontario and other provinces to make our industry eligible for the grants and treat us on an equal basis as other small businesses."
There is then space for signatures, printed names and addresses of all who agree with the petition. Each petition must be filled out by hand, and no electronic submissions are acceptable — the petition will need to be mailed to Sid Chelsky before the projected September Parliament session.
We asked Sid for a few extra details.
FC: Who should sign these petitions?
SID: I am asking that customers, employees, family members of owners, etc. sign it. It could be at the front counter, or if a orders are delivered, the driver can ask for signatures. Cleaners should get as many signatures as possible, and include all depots and plants.
FC: Is there any grant and stimulus money still available at this point?
SID: Based on my discussions with Members of Parliament, there is a strong possibility that grants can be retroactive. So, it's not too late to have the industry's status changed. I have 2 MPPs wanting to present it in the next session, so please forward the original petitions to me as soon as possible.
Click here to access a downloadable copy of the petition. Make as many copies as you need. Petitions are to be mailed to Sid at CFA, 120 Promenade Circle, #910, Thornhill, ON L4J 7W9. If you have questions, contact Sid Chelsky at Canadianfabricare@fabricare.org.
---

ARTA announces 2021 Virtual Speakers Series
ARTA's 2021 Virtual Speaker Series presents a group of world-class industry experts to your organization navigate the new landscape, maintain clients, and convert new ones. The series includes four sessions with data and information you use to help make the case for reusable textiles. The cost is $100 for ARTA member companies (all employees of a member company may attend). Non-member cost is $250.
Each session is held on Wednesday at Noon CST/1 p.m. EST/10 a.m. PST
Sept. 22 — The State of Textiles 2021: A review of today's global textile supply chain; trends, challenges and opportunities.
Speaker: Jeff Courey, George Courey, Montreal, Canada
Oct. 13 — How to Use Data from ARTA's Incontinence Pad LCA Study
A panel discussion on how to use this data to increase sales of reusable incontinence pads. Includes marketing materials including infographic and talking points.
Panel includes: Dr. Michael Overcash of Environmental Clarity, ARTA President Gabriel Boardman of MIP, and panel of Canadian and U.S. operators.
Nov. 3 — Lessons from Covid-19 and how to Win and Maintain Conversions
With the pandemic, many operators have seen growth in reusable isolation gown and surgical gown business segments. Learn how to win and keep this business from a panel of operators and suppliers.
Panel includes: operators Bryan Bartsch of Eco-Tex, U.S. and Canada; Bill Moyer of HCSC, Allentown, Pennsylvania; Karl Fillip, Sr. of NovoHealth, Atlanta, Georgia. Suppliers Shelley Petrovskis of Lac-Mac, London, Ontario; and Duane Houvener of American Dawn, Nashville, Tennessee.
Dec. 8 — How Practice Greenhealth's 900 Member Hospitals Position Reusable Textiles
Practice Greenhealth is a member organization of 900 hospitals in the United States. Learn how these hospitals are positioning reusables in a pandemic and with respect to infection control.
Speaker: Julie Moyle, Director of Practice Greenhealth's Greening the OR.
Speakers and dates subject to change. To register, go to www.ARTA1.com. For sponsorship information, contact Nancy Jenkins,njenkins@ARTA1.com.
---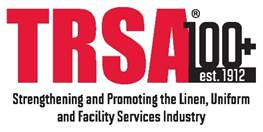 TRSA Management Institutes Return as In-Person Events, August 8-12
ALEXANDRIA, Va., June 14, 2021–With COVID-19 subsiding and in-person education returning as the U.S. norm, TRSA's three annual Management Institute (MI) programs —EMI (Executive), Professional (PMI) and Maintenance (MMI)—are following suit. These programs are back to meet the linen, uniform and facility services industry's high demand for face-to-face peer interaction and personalized expert instruction. All three institutes are scheduled between Aug. 8-12 (all at roughly the same time in the same location) at the University of Maryland.
EMI, PMI and MMI stand out among industry events because of their emphasis on developing skills as well as knowledge of industry best practices. Thwarted in 2020 by the pandemic, they reflect TRSA member companies' commitment to providing their executives and managers with a brief but immersive experience that accelerates their professional development. The programs' shared social functions foster experience-sharing and relationship-building among participants from the separate Institutes at a time when opportunities for large-group interaction are mostly unavailable.
MMI (www.trsa.org/mmi) drew more than 150 participants in the last four years of the program. It's recognized as the industry's only opportunity for plant-based maintenance professionals to gather with peers from other companies and laundry engineering experts to take home real-world solutions to tough tasks. Expanded interactive content and frequent networking opportunities facilitate abundant peer-to-peer information-sharing and problem solving.
The 2021 program will capitalize on the value of participant roundtable discussions. Topics will include exchanging ideas and offering solutions for navigating the challenges that COVID-19 has presented, including supply-price increases and shipping issues. Another session fosters ideas for troubleshooting, preventive/predictive maintenance, safety, maintenance-department staffing, inventory/parts and equipment efficiency.
This year's program (Aug. 9-11) focuses in-depth on assessing reliability to effectively eradicate equipment downtime, forecast costs, increase production, minimize emergencies and achieve other maintenance goals. This emphasis begins with the keynote by Christer Idhammar, whose results-oriented reliability and maintenance-management concepts built the Idhammar group of companies, which includes a U.S. operation established in 1985. He initiated these concepts as a mechanic and craftsperson, then refined them as an engineer, manager, consultant and educator.
PMI (www.trsa.org/pmi) has had more than 200 attendees in its last four iterations. In prior years, the "P" in PMI stood for "production," indicating that individuals directly responsible for managing laundry production personnel get the most from the program.
This remains the case this August 8-12, but now the P means "professional," as PMI's more recent attendee lists show that managers and executives in almost all industry functions benefit greatly from this immersion in industry fundamentals by better recognizing how these issues affect their jobs. Attendees have included general managers and professionals in administration, business development, engineering, human resources, marketing, purchasing, sales, service and more.
Group projects foster management creativity through envisioning everyday operations scenarios that require leadership or technical skills to address. These exercises test problem-solving, judgment and expertise. Dilemmas prompt participants to reveal and develop savvy in evaluating, comforting, coaching and disciplining employees.
The PMI agenda includes a tour of the Alsco Uniforms plant in nearby Lanham, MD. Opened in 2016, the 120,000-square-foot facility can produce 120,000 lbs. per day, using tunnel and conventional washing.
EMI (www.trsa.org/emi) drew nearly 350 participants to its most-recent four editions. This group-education setting refines participants' skills by exposing them to emerging management techniques currently emphasized by academics and consultants and practiced by industry peers. When they return from EMI to their everyday roles, they're better equipped to motivate and inspire co-workers and employees to streamline production, improve productivity and increase profitability.
The curriculum emphasizes development of skills for more effective leadership, communication, innovation, change management and conflict reduction. Such enrichment enhances coaching, delegating, managing resources, problem-solving and team building. Improvement follows in the attendee's organization's customer service, human resources management, workplace safety, legal compliance and other functions.
The 2021 EMI agenda (Aug. 8-12) gives participants time to raise concerns specific to their operations and to share problems, successes and lessons learned.
Use the links above to obtain early registration discounts through June 25 for each program. Savings are $200 per attendee for MMI, $300 for PMI and $400 for EMI.
---
---
---
---