Saluting successful women
|
C&K Courtesy Cleaners, Surrey, BC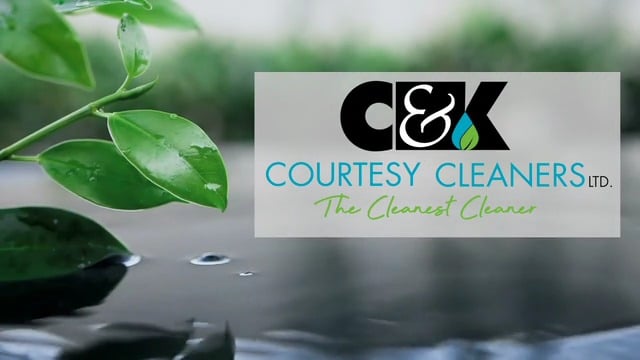 This week is a celebration of International Women's Day. There are many successful women in the Canadian fabricare industry, and we're highlighting one women-owned business.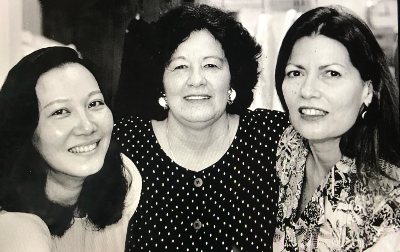 C&K Courtesy Cleaners Ltd., in Surrey, BC, is owned by partners Charlotte Morton and Khanh Chau—hence the C&K. They purchased an existing business in 1990, which had only been open about 18 months. 32 years later, they are still in business, and in the same location.
Innovators
In 2003, C&K Courtesy Cleaners converted to 100% wet cleaning. That doesn't sound revolutionary today, but at the time, many people were still trying to figure out how to pronounce "Miele".
"We switched mainly to get ourselves away from working with toxic chemicals every day, but also to help lessen our impact on the environment," said Morton.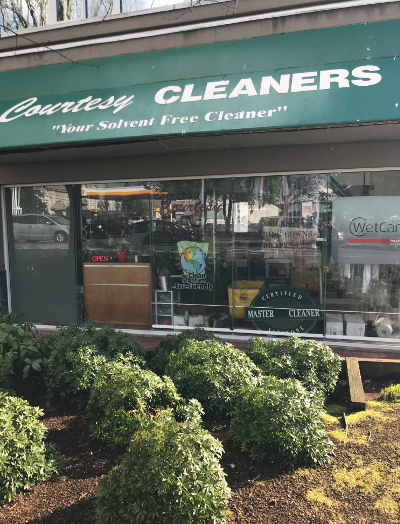 Getting in at the beginning of the technology meant new equipment, intensive education of the customers, and learning new skills. The team at C&K took it in stride and has never looked back.
Not always easy
Having a new business is tough. Being women in the industry in 1990 was harder.
"When we first started, we were kind of ignored by the rest of the mostly male-dominated industry," Morton said. "People would come in looking for the "boss"—meaning a man. Over time, that has pretty much stopped."
Nearly 20 years of working exclusively with wet cleaning has gained C&K a reputation for excellence. That solid image is demonstrated both in the industry and in the community of Surrey.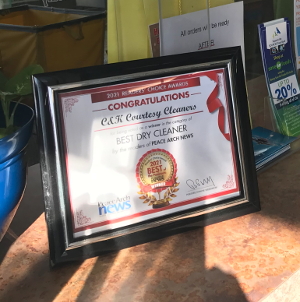 High compliments
"Some of our proudest moments have been being selected Best Small Business by our local Chamber of Commerce, and winning Best Cleaner for the last 5 or 6 years in a contest run by our local newspaper," Morton said.
"But we take pride in things like getting a wine stain out of a wedding dress that another cleaner had made worse, and doing it in time for the wedding."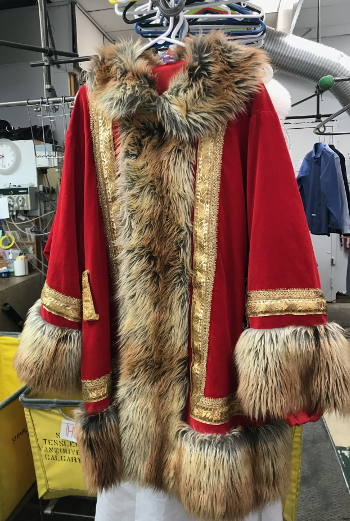 Weathering the storms
Everybody has been through the wringer for the last few years. In the 30+ years of C&K's service, the company has weathered economic upturns and downturns. But a loyal customer base has kept them going. "Our customers are like friends after all this time," said Morton.
"[During the pandemic] our customers found things to bring in to us during the lock-down. They would say, 'I'm not going into the office, so I don't have any work clothes, but I'm bringing you my quilt or tablecloths or drapes,' etc. It really helped us stay in business.
Other loyal customers include… Santa Claus! "One Santa only brings his suits to us, and he's got some pretty incredible ones," Morton shared. Bet that keeps her on his Nice List.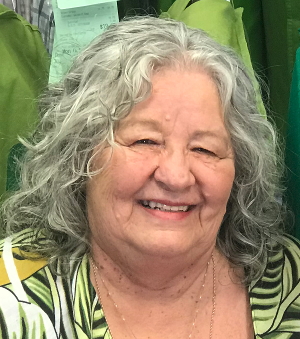 Time to retire?
Cleaning clothes and other household textiles is hard work. Doing it for decades is a tribute to the team's determination to succeed. But isn't it time to retire?
"I really enjoy what I do, and still love coming to work every day," said Morton. "I never thought for a minute that I would still be here as I'm reaching my mid seventies. As long as I still love it, I'll keep coming in."
Take-aways
There is something to be learned from any successful business. When it comes to C&K Courtesy Cleaners, the lessons are many.
Start with a good team, and go through the ups and downs together.
Don't be afraid to do something completely new, even if the industry thinks you're crazy.
Be nice to people. When customers become friends, the value of their loyal patronage is priceless.
Love what you do, and let it show. Enthusiasm is contagious.
Congratulations to the team at C&K Courtesy Cleaners for sticking with it and providing a valuable service in Surrey. Keep up the good work.