Don't you hate it when you miss a news story? The very essence of "news" is that it comes and goes pretty quickly. But we want you to be able to read news after it's been removed from our main pages. So, check this archive if you missed something. It will be divided by month, starting in February 2021, with the NEWEST STORY AT THE TOP, and older stories below that.
MARCH 2021
Texcare International plans November 27 – December 1, 2021 Exhibition
Industry trade shows have been on hold since the beginning of the pandemic, but Messe Frankfurt is moving ahead with plans for a late 2021 exhibition in Frankfurt, Germany. Early booking for exhibitors closed at the end of January, and interest was high.
"Even we were surprised to see that more companies had registered before the end of the early-booking phase than at the same point in time before the postponed Texcare 2020," said Johannes Schmid-Wiedersheim, director of Texcare International. "I think it shows how much the sector wants personal encounters and an international exchange of ideas and information. There is a great desire among companies to meet good business partners again, to see technology in operation, to orientate themselves as a branch of industry and look to the future."
Staying flexible
"We are beginning with the exhibition stand planning later than usual because the authorities have not yet issued the exact regulations for holding safe events in the late autumn. Nevertheless, we have prepared for several different scenarios and will undoubtedly be able to do everything necessary at that point in time. Moreover, admission control, visitor registration, enormous room volumes and high air-exchange rates are already features of events in Frankfurt, and things such as spacing and use of tests can be implemented without difficulty."
Typically, 80% of attendees at TexCare are from Europe, and that is expected to be the case in these challenging times. The organizers are working on virtual ways for people to attend as well, though this is not ideal for people needing to see equipment close-up and in action.
"It is important to take a positive view of the future, and not just do nothing," Schmid-Wiedersheim said. "Unfortunately, nobody has a crystal ball that can accurately predict what is going to happen. Nevertheless, two things are certain: firstly, textiles have to be cleaned and laundered, and we want to be the sector's partner to facilitate live interaction. And, secondly, digital events cannot replace people's desire for personal encounters. Accordingly, my team and I are working hard on making safe personal encounters possible. I am looking forward to welcoming exhibitors and visitors to Frankfurt for Texcare International. Until then, stay healthy and, above all, hopeful."
---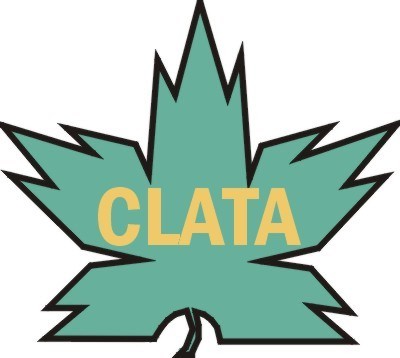 CLATA waives membership dues in 2021
In an effort to further support the allied trades of Canada, the Canadian Cleaners & Launderers Allied Trades Association board voted unanimously to waive annual dues in 2021 for all existing, paid-up members. A message from president Earl Eichen described this as "a way of rewarding our membership for their support and loyalty during these unprecedented times." CLATA has been part of the Canadian industry for nearly 70 years.
Like nearly all associations, CLATA had to cancel scheduled events in 2020 and 2021 due to the pandemic, including their symposium, golf tournament, the popular Canadian reception at the Clean Show and other gatherings. The organization board has met virtually during this time and is planning activities to bolster the industry as soon as feasible, perhaps by Fall 2021.
Further information will be included here as it becomes available.
---
Starchup, Inc. announces new license agreement with Drop Locker
CHICAGO,ILL. — March 10, 2021 – Starchup and Laundry Locker Inc DBA Drop Locker announced the two companies have entered into a strategic agreement to license Drop Locker's patents and other intellectual property related to the storage, pick-up and delivery of laundry, drycleaning and household items to lockers and secured locations.
The agreement permits Starchup to integrate the locker-based delivery tools into the Starchup point of sale (POS) and will extend the rights to Starchup customers, through use of their software.
Drop Locker will also become the exclusive supplier of lockers to Starchup and be named the preferred locker supplier to Starchup's POS users – including the patented Angled Locker design, which maximizes hanging space in lockers and preserves the finish on long hanging items.
Details of the license agreement have not been made public.
Lockers provide an extension of a dry cleaner's business by adding physical presence to locations where customers live, work and play, such as offices, parking garages, apartment complexes or universities. Gyms, co-working spaces and retail locations, like pharmacy and grocery stores, have installed laundry lockers serviced by the local cleaner. Some laundry and drycleaning operators have converted counter stores to locker room kiosks, reducing labor costs and extending their hours of availability to their customers 24/7.
"Starchup customers have been interested in locker-based delivery for a while. That interest deepened through the COVID-19 pandemic as contactless delivery solutions became necessary. As an industry innovator ourselves, Starchup appreciates and respects IP rights and worked with the team at Drop Locker to provide these best-in-class solutions to our customers. We see this partnership as a win-win. Starchup software users can tap into Drop Locker's unparalleled expertise in locker-based delivery, as both an operator and supplier," stated Nick Chapleau, CEO and Co-Founder of Starchup.
"Drop Locker has long admired the work that Starchup is doing. We are pleased to be working with the team at Starchup as they expand the already impressive suite of tools in their product offering, especially as demand for contactless and convenient delivery solutions continues to increase," stated W. Tad Jenkins, CEO of Drop Locker.
Locker-based delivery for laundry and drycleaning has been in market for 16+ years, pioneered by Drop Locker's founder, Arik Levy, in San Francisco. "Locker delivery for laundry and dry cleaning was a niche for many years, mostly adopted by new entrepreneurs dedicated only to lockers. More recently, traditional cleaners have adopted lockers as an additional distribution pillar, supplementing their brick and mortar counter stores and home delivery routes.," said Levy. "Established cleaners are finding that delivery to lockers is more efficient for drivers, more convenient for time-starved and convenience-minded customers, and provides a built-in marketing asset for cleaners. It can become a 24/7 extension of their stores." said Chapleau.
For more information visit www.Starchup.com
---
FEBRUARY 2021
Tingue, Brown & Co. Acquires Cramer Co.
Peachtree City, GA: Tingue, Brown & Co. announces the acquisition of Toronto-based Cramer Co. by its Canadian subsidiary, Tingue Canada, effective January 15, 2021.
Ty Acton, Tingue's president, shared, "We're very happy for David Cramer, who ran a terrific business starting back in 1978. We're also excited for the opportunity to expand our service to Canadian laundry operators going forward."
Tingue has had a presence in the Canadian laundry market since the 1970's as well, having first worked through a variety of distributors, before eventually recognizing that its direct sales effort was what the market demanded.
Tingue expanded on its investment in its Canadian customers when it opened an office and warehouse in Orillia, Ontario in 2015. Acton explains, "Our Canadian friends have told us for years that we need local representation and a local distribution center in order to succeed." As part of this new deal, Tingue Canada has made a long-term commitment to Cramer Co's convenient Toronto-area location. Several of Cramer Co.'s key employees will join the established Tingue Canada team, led by Orillia, Ontario's Patrick Robertson, who joined Tingue Canada in 2013.
David Tingue, CEO of Tingue, Brown & Co., added, "Ty has done an exemplary job navigating the two parties through this international acquisition process. We have coveted the Canadian laundry market for a long time and this acquisition is yet another example of the financial commitment we are willing to make to serve the laundry industry."
---