Don't you hate it when you miss a news story? The very essence of "news" is that it comes and goes pretty quickly. But we want you to be able to read news after it's been removed from our main pages. So, check this archive if you missed something. It will be divided by month, starting in February 2021, with the NEWEST STORY AT THE TOP, and older stories below that.
---
Pellerin Milnor Establishes Employee Relief Fund
Let's face it, we work in a great industry! In the wake of Hurricane Ida, industry members have contacted Pellerin Milnor about helping their employees who have been negatively impacted by the hurricane. Here is the company's response: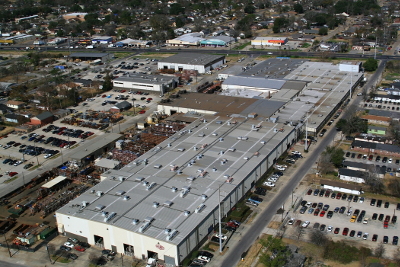 Over the last couple of weeks, Pellerin Milnor has worked to return to full operations following the impact of Hurricane Ida. We were fortunate our facilities sustained minimal damage, allowing us to return to full production this week.
Unfortunately, a number of our employees suffered significant damage to their homes. We received calls expressing interest in helping out Milnor employees during this time. A Milnor Employee Relief Fund is now available for deposits by anyone interested in helping. If you would like to donate, please send checks made out to 'Milnor Employee Relief Fund – Ida' and mail to:
Milnor Employee Relief Fund — Ida
PO Box 400
Kenner, LA 70063-0400
We certainly appreciate the prayers and support we have received from folks around the world following the storm. Thank you for your consideration.
---

ARTA announces 2021 Virtual Speakers Series
ARTA's 2021 Virtual Speaker Series presents a group of world-class industry experts to your organization navigate the new landscape, maintain clients, and convert new ones. The series includes four sessions with data and information you use to help make the case for reusable textiles. The cost is $100 for ARTA member companies (all employees of a member company may attend). Non-member cost is $250.
Each session is held on Wednesday at Noon CST/1 p.m. EST/10 a.m. PST
Sept. 22 — The State of Textiles 2021: A review of today's global textile supply chain; trends, challenges and opportunities.
Speaker: Jeff Courey, George Courey, Montreal, Canada
Oct. 13 — How to Use Data from ARTA's Incontinence Pad LCA Study
A panel discussion on how to use this data to increase sales of reusable incontinence pads. Includes marketing materials including infographic and talking points.
Panel includes: Dr. Michael Overcash of Environmental Clarity, ARTA President Gabriel Boardman of MIP, and panel of Canadian and U.S. operators.
Nov. 3 — Lessons from Covid-19 and how to Win and Maintain Conversions
With the pandemic, many operators have seen growth in reusable isolation gown and surgical gown business segments. Learn how to win and keep this business from a panel of operators and suppliers.
Panel includes: operators Bryan Bartsch of Eco-Tex, U.S. and Canada; Bill Moyer of HCSC, Allentown, Pennsylvania; Karl Fillip, Sr. of NovoHealth, Atlanta, Georgia. Suppliers Shelley Petrovskis of Lac-Mac, London, Ontario; and Duane Houvener of American Dawn, Nashville, Tennessee.
Dec. 8 — How Practice Greenhealth's 900 Member Hospitals Position Reusable Textiles
Practice Greenhealth is a member organization of 900 hospitals in the United States. Learn how these hospitals are positioning reusables in a pandemic and with respect to infection control.
Speaker: Julie Moyle, Director of Practice Greenhealth's Greening the OR.
Speakers and dates subject to change. To register, go to www.ARTA1.com. For sponsorship information, contact Nancy Jenkins,njenkins@ARTA1.com.
---
---