Don't you hate it when you miss a news story? The very essence of "news" is that it comes and goes pretty quickly. But we want you to be able to read news after it's been removed from our main pages. So, check this archive if you missed something.
---
What can we do?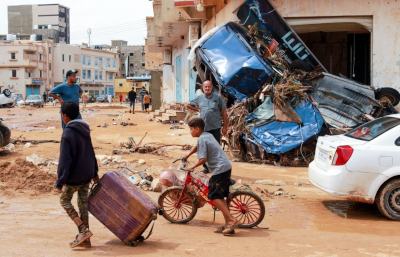 Everywhere you look, people are devastated. A summer of wildfires across Canada, Hawaii's Maui fire, a massive earthquake in Morocco leaving thousands dead or unaccounted for, a sweeping flood in Libya. Here are a few tips for you, your company and your customers who want to help.
Give through a recognized organization after checking them out.
The last thing you want is for your effort and money to be wasted. To learn more about any charitable organization, use sites like Canada Helps or Charity Navigator, which rate the effectiveness of charities on a number of criteria. With respect to the four disasters listed above, they've done the work for you and have a number of suggestions for each crisis. Click the links below to see reputable charities in each case.
Round up others to help you raise more funds.
None of us has bottomless pockets. Get your staff, friends, and customers involved.
For example, the staff at Tingue recently gave $4,500 to The United Way's Maui Fire Relief Fund. They raised the money through a challenge for their operations team to walk a combined 500,000 steps on August 17.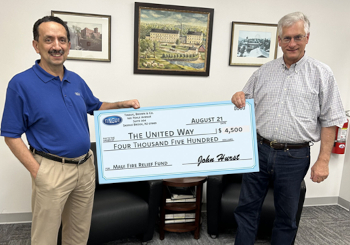 "The passion and dedication displayed by our teams has been nothing short of remarkable," the company news release said, adding that the challenge "has motivated an inspiring journey of camaraderie and purpose." The company also held an e-commerce campaign, with $50 donation given to the fund for every $100 order placed online by their customers.
Disasters like these can strike anywhere, anytime. Thank you for giving!
---
Jeff Belcher to receive Maglin-Biggie Lifetime Achievement Award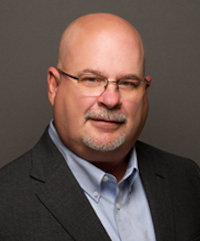 TRSA announced that Jeff Belcher, the former president and owner of Alliant Systems, Irving, TX, was selected as this year's recipient of the Maglin-Biggie Lifetime Achievement Award for supplier-partner executives. Belcher will receive the award on Oct. 12 at TRSA's Annual Awards Dinner, held in conjunction with the 110th Annual Conference at the Ritz-Carlton, Tiburon, in Naples, FL.
"It has always been a privilege to represent Alliant Systems and its predecessor organizations," Belcher said. "I think back to all of the mentors, friends, co-workers and relationships, and realize the incredible impact that each of these individuals had on my career. These relationships spanned my fellow employees, each of our customers, those acquaintances developed through TRSA meetings and, in particular, TRSA's EMI program and friends and colleagues in the industry. This collective guidance and advice helped shape the values and character of what Alliant Systems became, and I will always be thankful for each and every one of those that contributed with ideas, thoughts, advice and guidance."
Belcher joined the linen, uniform and facility services industry in 1985, installing and providing support for soil-counting systems. Ultimately, he became the president and owner of Alliant Systems. Under Belcher's leadership, the company grew to become the largest supplier of route accounting and mobile computing software solutions to independent textile rental companies. He retired from Alliant Systems in April 2022.
"Jeff's leadership style was to lead by example at all times," said Eric Smith, the director of sales and marketing at Alliant Systems. "He was a listener. He always wanted to know what operators were doing and what they needed to compete in the marketplace. He was great at developing teams, building consensus and finding solutions that would work for everyone."
One of Belcher's most significant contributions to the industry was assisting TRSA in its fight to protect the industry against patent-infringement claims that were threatening textile rental operators in 2019. Belcher provided countless hours of his time assisting behind the scenes to help work toward a solution for the industry. In addition to time, he also contributed significant financial resources. Belcher's ability to work with industry associations and groups, other operators, and suppliers to help build consensus on a solution was critical to the final resolution, which was achieved at the end of 2021.
Under Belcher's leadership, Alliant Systems always recognized the value that TRSA provides to the industry. Supplier-partner membership in TRSA was always important to him. Even more important was the value of TRSA-sponsored training programs, such as TRSA's Executive Management Institute (EMI). Belcher was the first EMI graduate from Alliant Systems, and he went on to send another dozen or more Alliant managers and employees through the program to gain the same benefits and education that he received during his time in the program.
In 2012, he was one of eight industry veterans named to TRSA's EMI Executive Task Force with a goal of improving the EMI curriculum. The task force made several changes to the program which have proven to be successful to this day. Changes to the curriculum included adding subjects such as technology, disaster management, succession and project management.
---
CFA issues Industry Invitation
The following letter arrived from Canadian Fabricare Association Executive Director Sid Chelsky, regarding the association's upcoming conference.
Dear Cleaner or Allied Trade: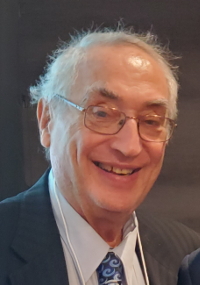 I am reaching out to you and inviting you to attend our upcoming conference on Friday, September 29th, 30th, and October 1st. This year it is especially important that we provide our members every possible way to maintain and grow your business.
The cleaning industry has gone through some difficult times because of the Covid 19 pandemic. Over one third of the cleaners across Canada and the United States closed their doors. You are to be commended that you have weathered the storm so far. However, we believe that you cannot continue to do it alone without help from others in the industry.
To this aim, we have put together a very special weekend of education and training to assist you in maintain and growing your business and increase your profits. Including our knowledgeable speakers, is our keynote speaker, Jason Loeb, who operates a very successful cleaning and laundry plant in Florida. He is well known for his dedication to those in our industry and has offered to share his knowledge with you.
In addition, we have speakers that will help you diversify the services you provide, add profitable route delivery service, add POS (point of sale) systems to better control the processing of customers garments and household items. There will be equipment including presses and washer / dryers on display as well.
Several of our speakers have added a workshop on Sunday morning, which is included in your registration. You will have the opportunity to discuss in depth how to add high end clothing to your volume and get higher prices for processing them, as well as things to do to manage your business and ensure it is profitable.
You can attain registration by going online at www.fabricare.org and fill out the forms for the conference. I hope to see you there.
Sidney Chelsky,
Executive Director, Canadian Fabricare Association,
E: canadianfabricare@fabricare.org
T: 416-573-1929
---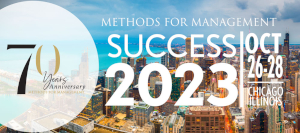 70 Years of Success
Methods for Management Celebrates with Success 2023 Event in Chicago
Methods for Management (MFM), the most experienced consulting firm in dry cleaning Management Bureaus, announces Success 2023, a celebratory event in honor of its 70th anniversary, October 26-28, 2023, at the Hilton Chicago Miracle Mile in Chicago, IL. (SEE OUR EVENTS CALENDAR FOR MORE DETAILS.)
Methods for Management (MfM) was founded in 1953 by Max Rechnitz, who was later joined by his daughter, Deborah Rechnitz, in 1980. Together, they built a strong reputation as a top-notch management consulting firm, assisting independent business owners in achieving their personal and business goals.
In 1997, the team was further bolstered by Diana Vollmer, who became a senior consultant with the firm. Her expertise significantly enriched MfM's services until her retirement in 2014. A member since 1997, Kermit Engh became the Managing Partner of MfM in 2014, bringing decades of business experience, specifically through Fashion Cleaners.
Success 2023 will include an impressive line-up of presenters, including two keynote speakers.
Steve Baker, Vice President of the Great Game of Business, and co-author of The Great Game of Business 20th Anniversary Edition, specializes in Open-Book Management, Strategy & Execution, and Leadership and Employee Engagement, and Jeff Butler, a speaker, author, and workplace strategist who explores human behavior within the working world.
Additional speakers scheduled include Bob Clements, Co-founder, Strategic Marketing Director, and General Counsel for Benchmark Business Group; Jennifer Whitmarsh, Customer Service Route Pro of Route Pros; Bill Albers, President of SMRT; Toran Brown, Vice President of SPOT, and Jeff Gude, MfMBI. Along with this fabulous speaker line-up, industry leading POS systems SPOT and SMRT representatives will be hosting breakout rooms to enable users to talk one-on-one.
"The entire Methods for Management team is looking forward to the celebratory event and the opportunity to gather current and past Methods for Management members," says Kermit Engh, managing partner of MfM. "We are thrilled to bring our members together to celebrate this momentous occasion."
A welcome reception for attendees kicks off the event. On the final evening, an award ceremony will honor members selected as winners in categories such as Best Idea, Best Plant, Best Van, etc.
Attendees will also have time to enjoy all Chicago has to offer. From world-class shopping, The Art Institute of Chicago, Field Museum, Millennium Park, River Architecture Cruises, Navy Pier, and much more.
The event is for current Methods for Management (MfM) dry cleaning Bureau members, alumni, and industry sponsors. MfM is encouraging all MfM alums and any dry cleaners wanting to learn firsthand the benefits of Bureau Membership to contact vreed@mfmi for all the details.
---
Annual CLATA Tom White Memorial Golf Event
The event is Thursday, September 7, 2023. This year's event promises to be one of the best yet! The Management at Bay of Quinte Golf Club are excited to be welcoming CLATA back to their facility. There is a new course layout, now with three new holes in play, and a unique "warm-up" hole, making this a 19-hole course. Those who attended last year's event probably remember seeing the new holes being worked on during their time on the course. Additionally, they have invested in new state-of-the-art electric power carts and even more importantly, a re-vamp of the restaurant with a new management team and Head Chef.
There will be a PRIME RIB DINNER — guaranteed — the new chef (Colin) has been given strict instructions that only the finest quality will be acceptable!
SEE FLYER FOR DETAILS HERE. Please let Trevor Holmes know your teams/attendees asap, but no later than Friday, August 25, 2023.
---
From Karate Kicks to Top Golf
TRSA's 2023 Leadership Summit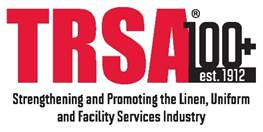 On June 13-15, the Textile Rental Service Association hosted its 2023 Leadership Summit in Oak Brook, IL. After a full day of education and networking on June 14, the Summit closed with a panel featuring CEOs from several leading North American linen, uniform and facility services companies.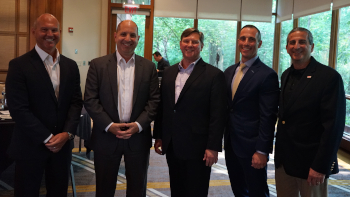 The panel presentation featured Brian Herington, CEO, PureStar Group, Las Vegas; John Ross, CEO, Mission Linen, Santa Barbara, CA; Jim Rozakis, executive vice president & COO, Cintas Corp., Mason, OH; and Steve Sintros, CEO, UniFirst Corp., Wilmington, MA. The panel was moderated by TRSA President & CEO Joseph Ricci and Senior Editors Jack Morgan and Jason Risley.
Topics covered during the panel included:
Opportunities for growth, including healthcare outpatient clinics and surgery centers as well as the potential for direct sale.
Ongoing labor challenges – while staffing has improved over the past year, it is still difficult to find qualified labor, as well as retain staff in certain areas such as engineering and maintenance.
Emerging technologies and how they're impacting operations, and how data is being collected and used to fuel business insights.
The impact of private-equity firms on the linen, uniform and facility services industry.
Each executive's approach to leadership and ongoing professional development.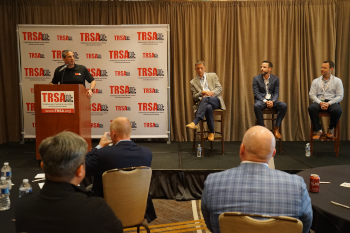 The Leadership Summit kicked off with a Supplier Partner Workshop on June 13 featuring an advocacy update from Kevin Schwalb, vice president of government relations at TRSA. This was followed by a special presentation on recruiting young talent presented by Cody Brazil, TRSA's digital marketing manager. After a short networking break, a panel on Strengthening Partnerships between Supplier Partners and Operators was led by Theresa Garcia, COO, Division Laundry & Cleaners; Josh Wildman, CEO, Wildman Uniform & Linen; and Sara Gunderson, manager, Gunderson Uniform & Linen Rental. The opening day closed with a Supplier Partner Networking Reception and a Leadership Summit Welcome Reception. The next day, the Leadership Summit offered a full day of programming beginning with keynote speaker David Kovar, who touched on how his martial-arts training fueled his passion for helping organizations and businesses achieve profitability and growth.
Breakout sessions specifically aimed at CEOs/Executives, Next-Generation Executives and Emerging Leaders included Applying the Leadership Mindset; Remaining Union Free; Positive Employee Relations; How to Create Your Support Network in a Family Business; and the Future of Fleets. The day wrapped up with the CEO panel.
The event closed on June 15 with a Next-Generation Executives Workshop, followed by a networking outing at Top Golf.
---
TRSA Production Summit Returns to Toronto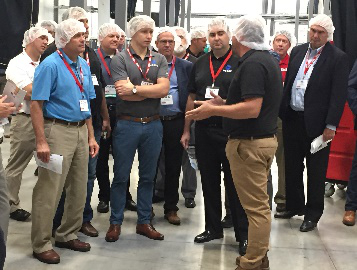 TRSA is returning to Toronto this year to host the 4th Annual Canadian Production Summit following the COVID-19 pandemic hiatus. The Production Summit is a great opportunity for TRSA members and nonmember operators to participate in interactive sessions, tours and, network opportunities. Scheduled for Oct. 4-5, the summit will provide an opportunity for participants to stay abreast of developments in the evolving linen, uniform and facility services markets in Canada.
Dr. Karl Moore will deliver the keynote address at the summit. As an associate professor at McGill University's Faculty of Management where he teaches graduate courses in strategy and leadership and has authored or edited 10 books. Dr. Moore will focus discussion on his most recent book Generation Why – How Boomers Can Lead and Learn from Millennials and Gen Z.
The summit will feature several general sessions on a wide variety of topics including:
Global Trade: Discussing the impact of taxes, duties and regulatory issues, multicultural and multilanguage issues and how to handle them in a linen, uniform and facility services plant.
Regulatory and Legislative Update
Operator Sustainability Panel that will cover best practices, the impact of certifications and the environmental focus looking forward.
Hot Topic Roundtable Discussions determined by attendees
The Summit will also consist of two Toronto-area plant tours including:
Topper Linen Supply with two building totaling 56,000 square feet
HLS Linen Services a 64,000 square foot plant specializing in healthcare
---
McConnell Classic raises over $100,000 for Campfire Circle!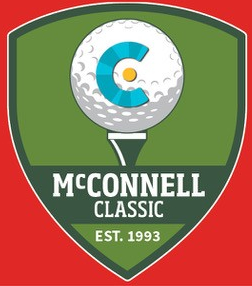 On Tuesday June 6 the McConnell Classic had a full field of 144 golfers and more than 160 for dinner at Royal Ontario Golf Club to raise an incredible $100,575. The funds go to Campfire Circle, which operates camp-based programming for children and families affected by childhood cancer. This brings the event's total contribution to over $1,400,000 since the Classic began in 1993.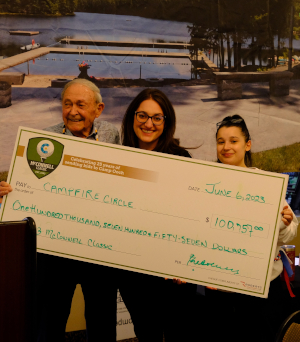 The day wouldn't be possible without the support of generous contributors, participants, and volunteers. Rob McConnell, President of Gibson's Cleaners, is a member of the planning committee and provides monetary support for the day's activities.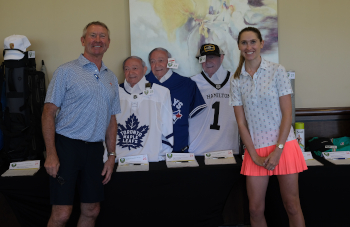 "Gibson's has always believed in giving back to our community, and it feels wonderful we can support this amazing organization every year with our time, money, and expertise."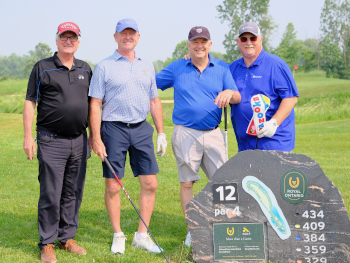 Michelle Patrick, Gibson's IT Coordinator has been heavily involved in the tournament's organization for over a decade. "It was great to see another full field of golfers out on the green this year! We've gotten the planning of this event down to an art."
The day was filled with fun and laughter with the highlight being comments from Campfire's Circle Ashley Dykan and Camper Stefani D'Amico.
Congratulations to everyone involved for this wonderful accomplishment.
---
Amendment 15 to bring stricter boiler regulations to Canada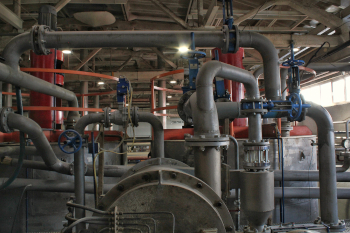 Amendment 15 is a directive passed by the Government of Canada. Starting in 2025, all commercial fuel-burning technologies for primary space heating manufactured in Canada must have a thermal/combustion efficiency of at least 90 percent. For commercial gas boilers manufactured on or after Jan. 1, 2025, the Amendment sets condensing boilers as the standard for all installations.
This includes commercial gas boilers for hot water systems.
High-efficiency boilers are 85 – 89 percent efficient and have a lower upfront cost. Condensing boilers can reach efficiencies of 98 percent, as they are able to capture flue gas heat that would have otherwise been wasted and reuse it in the heating process to save energy and reduce emissions.
Once Amendment 15 takes effect, the only boiler retrofit option for most commercial buildings will be to upgrade to a condensing boiler. For some buildings, this will require more than swapping out an old boiler for a condensing one. For example, condensing boilers need to operate at lower temperatures to achieve condensing levels, so venting systems may need to be upgraded to accommodate the condensate produced and avoid corrosion. Replacing a single boiler in a multi-boiler system can also be a challenge if the system is not designed to accommodate the venting and plumbing requirements of a condensing unit.
Contact your boiler distributor/installer for further information and to be sure you are in compliance when the time comes.
---
Lavanett named Distributor of the Year by Girbau North America

Girbau North America (GNA) recently recognized several distributors with 2022 Distributor of the Year awards for superior sales and service within specific markets. Award winners include AAdvantage, in Garland, Texas; Eagle Star Equip. (Eagle Star), in Troy, Mich.; Fowler Laundry Solutions (Fowler), in Union, N.J.; AAdvantage, in Garland, Texas; and Lavanett, in St. Laurent, Quebec.
---
A man who made a difference
Joseph Petrozzi, founder of Coats for Kids, dies at 95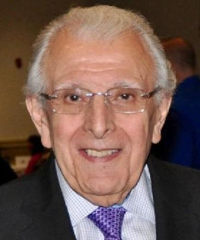 It started because he looked out his dry cleaning shop window and saw children going to school in skimpy jackets. He rounded up some coats, cleaned them, and watched warm smiles blossom. Eventually, Joseph Petrozzi's soft-hearted gesture grew to be a regional, national and then international charity phenomenon.
Joseph passed away on June 6 at the age of 95. Read more about his remarkable story here.
---
2023 TRSA Annual Production Summit & Plant Tours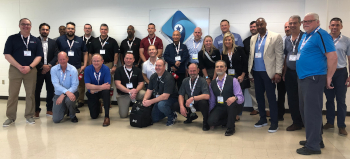 TRSA hosted its Annual Production Summit & Plant Tours in Kansas City, MO in May. During this two-day event, 91 attendees traveled from across the country for a full day of professional development focused on plant production, followed by a day of touring two Kansas City-area facilities.
The opening day of the Production Summit kicked off with a keynote speech from Dr. Melissa Furman, MS, DBA, founder and consultant at Career Potential LLC. Furman's speech was titled Managing and Leading the Future Workforce. During her keynote address, she gave guidance on challenges that affect the future workforce such as burnout, generational gaps and acknowledging personal biases. Attendees were then given the chance to attend two of four breakout sessions.
The first breakout session was on preventative maintenance and was delivered by Joel Bell, engineering director at UniFirst. Bell coached attendees on the importance of technology investment and forethought in keeping operations in satisfactory conditions. The second breakout on automation and emerging technology was delivered by Gerard O'Neil, owner and CEO of American Laundry Systems and Scott Voss, vice president of technical engineering & installations at Ellis Corp. Their session was centered on the emergence and implementation of new technologies to decrease cost, starting with incremental gains that will likely remain manual labor-intensive. The final two breakouts were on Energy Efficiency and Water Treatment &
Usage and were delivered by Michael Lewis, senior client advisor at APPI Energy; John Schultz, director of water solutions at Ellis Corp. and Keith Ware, an industry veteran that is currently a consultant.
After a brief lunch and Legislative Update by Kevin Schwalb, vice president of government relations at TRSA, attendees reconvened into one group for a session on how industry colleagues are faring with pounds/pieces per operator hour under post-COVID labor scenarios that can result in laundries paying more for less production. This session was titled Identifying People/Equipment and Productivity Measures, and was delivered by Todd Leeth, strategic growth leader at Spindle. The attendees then broke into small groups of their choosing to have facilitated round-table discussions on issues affecting the industry such as automation, training, and recruitment and retention. The attendees were able to air their pain points and offer advice at a peer-to-peer level.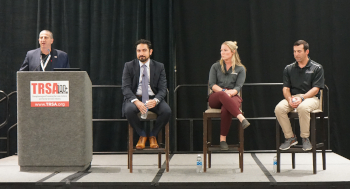 The first day of the Production Summit ended with a General Manager's Panel Discussion where three panelists were able to discuss operational factors at their plants and their perspectives on their roles within the industry. The panelists were Peter Brown, general manager at Mickey's Linen, McKenzie Lee, general manager at Alsco, Naples; and Matt Shapiro, general manager at Walker Medical Linen Service.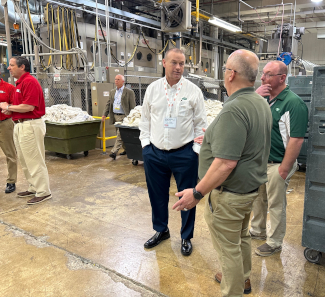 On May 11, the attendees broke into two groups to participate in plants tours of the Kansas City plants of both Crothall Healthcare and Cintas.
Crothall Laundry began processing laundry in their 50,000 square-foot facility in 1973. Crothall specializes in healthcare laundry and averages 260,000 lbs. of laundry per week at this branch. The facility utilizes one, six-module (220 lb.) tunnel washer with seven dryers, one 14-module (105 lb.) tunnel washer with six dryers, two 165-pound extractors with two dryers and two 65-pound extractors with two dryers.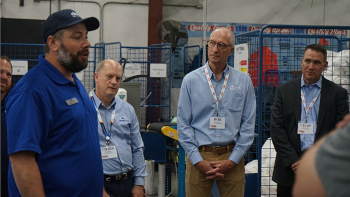 Cintas welcomed TRSA and the summit attendees to its 44,000-square-foot facility, where they kicked off the tour by discussing the company's employee-partner engagement concepts that help promote workplace safety, a key component in a multi-faceted optimization program that emphasizes its employee-partners' voice. Visitors were then guided through the facility to show the organizations safety procedures across different aspects of the plant including fleet safety, industrial wash alley safety and much more.
Lewis summed up the Summit experience as both a presenter and attendee when he said, "I enjoy meeting the people of the industry as they tell their stories. You get a wealth of knowledge when you get to speak to people who have decades of experience running plants."
---
TRSA Canadian Roundtable discusses current issues
(Report from TRSA)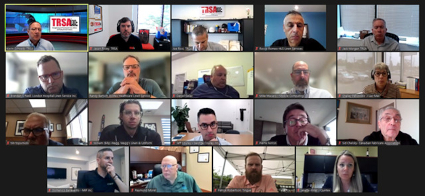 A group of 30-plus Canadian laundry operators and supplier partner executives discussed a range of regulatory concerns affecting the industry during TRSA's Canadian CEO/Executive Roundtable on May 16.
TRSA President and CEO Joseph Ricci kicked off the 90-minute online session by welcoming Canadian colleagues and inviting them to participate in an open dialogue on issues of concern such as wastewater-compliance rules and the need to promote the use of reusable healthcare personal protective equipment (PPE) in the aftermath of the COVID-19 pandemic.
Next, TRSA's Vice President of Government Relations Kevin Schwalb offered a quick overview of regulatory issues now pending before the U.S. federal government and among various states. Example include:
Pending restrictions on fleets using conventional fuels: California recently finalized rules calling on companies to implement 100% zero-emission commercial vehicles by 2035, a dozen years from now. Some 14 other states, including New York, Maryland and Colorado are following suit, modeling their restrictions on California's rules. Canada's moving in a similar direction – if not quite as aggressively – to mandate zero-emission vehicles. Click here for details. Schwalb noted that the federal or state governments could postpone the compliance deadlines but that's not guaranteed.
PFAS in wastewater: The U.S. Environment Protection Agency (EPA) and various states, such as Michigan, are implementing restrictions on wastewater containing per and polyfluoroalkyl substances (PFAS) that officials believe are linked to health problems in people. Officials have singled out a minute number of the roughly 5,000 PFAS compounds, such as perfluorooctanoic acid (PFOA) for strict limits.
The EPA wants to dramatically reduce the use of these "forever chemicals" that don't break down in nature and are present in manufactured goods such as isolation gowns and fire-resistant clothing. Planned limits would allow only 4 parts per trillion of PFAS in wastewater, an amount so miniscule that it's almost undetectable, Schwalb said.
Microplastic pollution: State officials in California are considering requiring all commercial and consumer washing machinery to include costly filtering equipment to eliminate plastic waste.
For their part, the Canadian operators and suppliers in attendance said they're facing regulatory issues at least as challenging and in some cases, more so than those in the U.S. Tim Topornicki, president of Topper Linen Supply, Toronto, noted that he recently installed a dissolved air floatation system to remove excess oil and greases in wastewater prior to discharging it. The company also must pay carbon taxes on fossil fuels, a fee not yet widely imposed in the U.S.
Another operator, Janette Millar, COO of Quintex Services Ltd., Winnipeg, noted that her company installed an expensive reverse-osmosis system several years ago to keep pace with the area's rigorous wastewater-compliance requirements.
On the healthcare front, Schwalb noted that TRSA is working both at the federal level and in various states to encourage the use of more sustainable reusable iso gowns and to discourage the home washing of scrubs and other healthcare workwear garments due to hygiene concerns. Schwalb noted that widespread shortages of disposables arose during the COVID-19 pandemic, as demand spiked and manufacturers – based mainly in East Asia – couldn't keep pace with hospitals' requirements.
TRSA laundry operators stepped up to the challenge with reusable iso gowns that could be laundered and reused. Now, with the pandemic largely over, many hospitals are reverting to disposable PPE, thus leaving themselves vulnerable to future shortages should another pandemic arise. In response, Schwalb is leading an effort with members of Congress to send a letter to Secretary of Health and Human Services Xavier Becerra asking him to direct hospitals to maintain a 50-50 balance of reusable vs. disposable PPE to protect patients and healthcare staff. The draft letter also asks Becerra to have the agency conduct a study of the benefits of reusable healthcare PPE.
As for outreach at the state level, a bill recently introduced in New York with TRSA's active support, would mandate that hospitals maintain a 50-50 mix of reusable vs. disposable PPE.
Canada faced a similar crisis of shortages of disposable gowns when demand spiked during the pandemic. As in the U.S., Canadian commercial and central laundries helped fill the gap with reusable gowns. Randy Bartsch, chair and chief executive of Ecotex Healthcare Linen Service, a Vancouver-based group of laundries, said that both the Canadian federal government, along with various provinces, through a special Pandemic Emergency PPE provisions order, procured millions of disposable gowns during the pandemic.
The problem is many arrived too late to aid in the pandemic response. In Ontario, as an example, they now have more than 46 million surplus gowns in storage, many that do not meet healthcare specs. These emergency PPE items represent a "sunk" cost to the government, and their shelf life is limited, said Bartsch, who is also vice chair of TRSA. Healthcare in Canada operates on a "universal access" model and is funded by government through a "single payer" system.
The federal government apportions tax dollars to each province to fund the full spectrum of healthcare provided by hospitals and community health facilities. While reusable gowns are used in Canada more extensively than in the U.S., laundry operators see pressure on hospitals to use up the disposable stock before its expiration date, thus discouraging replenishment of reusable stock.
Schwalb said TRSA would be happy to assist Canadian operators in their advocacy efforts regarding healthcare, environmental and other issues. Ricci closed the online program by noting that TRSA and Canadian operators and suppliers will have an opportunity to extend their discussions of policy and other business issues this fall at TRSA's Canadian Production Summit & Tours. Scheduled for Oct. 4-5 in Toronto, the program will feature expert speakers and networking opportunities, as well as tours of technically advanced plants. Ricci encouraged anyone with suggestions for the TRSA event in Toronto to contact him at jricci@trsa.org.
---
DLI Advanced Course #382 graduates multinational class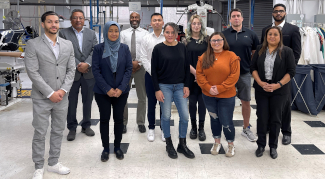 Mark Villareal, former Navy diver, educator, and real estate business owner, entered the cleaning business when he bought a drop store in Houston, Texas, two years ago. He found success with the drop store and expanded by adding a full plant to his Midtown Cleaners & Tailors operation in August 2022. "I was able to turn [the drop store] around but when it came to the plant, I realized I was walking into a whole new solar system of information for me and I felt really intimidated." He encountered a problem with a stain and contacted the Stain Wizard [A.L. Wilson's Jeff Schwartz], who referred him to the Southwestern Drycleaning Association, who referred him to DLI and its School of Drycleaning Technology.
He enrolled in DLI's Spring 2023 Introduction to Drycleaning Course calling it "very eye-opening." He said, "There are two facets that I really enjoy. The first part is collaborating with fellows from the industry. We have all sorts in the class," he said. "I happen to be an owner, we have general managers, pressers, so it allows me to get a different perspective from different businesses from around the country and how they're doing their jobs individually and how they're managing their plants in these different areas," he said.
"The second, probably the most valuable part of being here, is the hands-on experience," Villareal said. "Everybody learns differently. For me, I've always been a book learner. Give me a book, I'll memorize it, take a test, no problem. But this is dry cleaning. This is hands-on. So, when we go back to 'The Lab', probably the best-looking dry cleaning plant you could find, and you stand in front of that spotting board, that's when things become real," he said.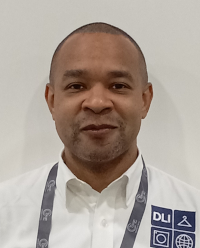 "We have an amazing instructor, Brian Johnson who is great in the classroom, very informative, but when he gets behind the spotting board, you can tell he's at home," he said. "That level of confidence allows me confidence to go about it. If you're going to mess up, this is the place to do it. That type of practical application is the most valuable aspect of the course."
Ryan Brown with Dublin Cleaners, a third-generation cleaning business in Columbus, Ohio, said he attended DLI's course because he's been working in the industry for 12 years. "Everything I did was front of the house: customer service, sales, big into the technology side but I really knew nothing about how our product is created," he said. "I knew nothing about pressing, the dry cleaning, the chemicals, fabrics. It's crazy – 12 or 13 years go by and how much education there is still to be learned," he said. "Attending this DLI class helps me train my customer service reps, my drivers, the customers on things I probably wouldn't have known. Now, with this class I'm educated even more."
"Our CEO and President, Brian Butler, empowers our company to become educated. He really wants to have us be trained so we can train our employees and our employees can train our customers," Brown said. "Between doing this and other educational seminars, we can be the best we can be."
"Day One was probably a bit overwhelming, learning about things I just didn't understand on the chemical side," Brown said, noting the course's volume of information. "For me, I loved the hands-on training. Being on a utility press or a hot head, being on a spotting board and understanding how to actually get a stain out of a garment is amazing. The hands-on approach in a class like this is honestly priceless."
CHECK OUR EVENTS CALENDAR FOR UPCOMING CLASSES.
Kreussler, Inc. and the Ohio Fabricare Association extended scholarships to several students in DLI's 382nd General Drycleaning Course.
Fabricare Canada offers the Tom Kimmel Scholarship to DLI once a year, for either the beginning or advanced course. Open to Canadians who speak English and work in a dry cleaning plant. To apply, send an email of why you'd like to take the course to becca@fabrciarecanada.com.
---
Nalini Ramki celebrates her 2nd Anniversary at the helm of Suede Master Leather Cleaners in Toronto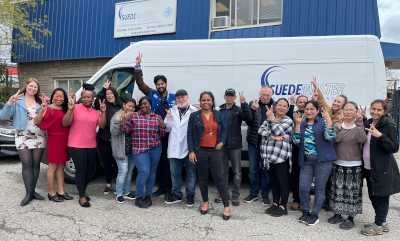 Taking a leap of faith can be daunting, especially when it comes to purchasing a business during a pandemic. For Nalini Ramki, it was a risk worth taking when she purchased Suede Master Leather Cleaners in April 2021. "You only have one life to live" was the motto that fueled Nalini's drive and passion. Along with a clear vision for business development, she brought a new energy and leadership style as the cornerstone for growth.
Nalini shared, "It has taken sweat, tears, and sleepless nights to get to the second anniversary! We got here in one piece and smiling – we are patting ourselves on the back for it!"
Over the past two years, Nalini has steadily increased services and forged lasting relationships with dry cleaners across Canada and New York State. As their name suggests, they are leather, suede, and fur garment care experts. Suede Master also describes itself as the largest bridal-wear cleaner in Canada, taking care of each wedding gown no matter the intricacy. They also clean luxury garments and specialty rugs.
In 2002, Suede Master was one of the first in Canada to utilize the proprietary silicone-based system. In 2021 when Nalini purchased Suedemaster she was committed to converting the dry cleaning operation to 100% GreenEarth. Today, she is happy to report the conversion is complete.
---
Maytag designates May as Maytag Month
Special financing available to qualified buyers
Maytag is using its "May is Maytag Month" to encourage commercial customers to replace outdated or inefficient equipment with new Maytag Commercial Laundry washers and dryers.
The special financing offer only lasts through June 30, 2023. Coin laundry store owners, on-premise laundries, route operators and apartment building owners are eligible for 6.99% financing for up to 60 months when they finance through Maytag Commercial Laundry and Eastern Funding. More offer details can be found at MaytagCommercialLaundry.com/financing.
"In the current economy, many business owners are looking for ways to improve productivity or profitability, and new equipment can help them do that. We don't want the cost of financing to get in the way," said Amy Gardner, Maytag Commercial Laundry Director of Sales, Service and Parts.
"Traditional lenders are often not very familiar with commercial laundry operations or mostly-cash businesses like laundromats. So we work with lenders with industry experience to offer rates that can be much more favorable than those of other lenders."
---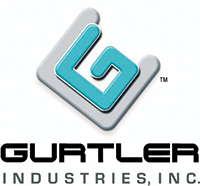 Gurtler Industries announced on March 30 an agreement with Omni Solutions to acquire full rights to Omni's Sulaos, Smart Ultraviolet Light Advanced Oxidation System. Under the agreement, Gurtler will own the Sulaos technology exclusively for the tunnel system markets across the world. Gurtler will also partner with Omni's current users of their technology in existing tunnel systems.
Greg Gurtler, president of Gurtler says, "We are very pleased to be able to acquire this technology. The Omni UV System enhances the oxidation process in tunnels, increases stain removal and whiteness, and most importantly, significantly reduces microbial contamination in the tunnel."
Gurtler will be rebranding the system under the Gurtler Vis•Tex™ family of equipment and dispensing systems. The system is designed for today's modern tunnel washers and will be renamed as the Vis•Tex Omni UV Tunnel System. The system treats press water with a combination of potent oxidizers and ultraviolet light and returns the treated water to the rinse zone, virtually eliminating organic contaminants, which provides reduced microbial contamination in the rinse zone.
Two years ago, Gurtler and Omni Solutions entered into an exclusive marketing/distribution agreement for the Sulaos equipment. Matt Wenzel, executive vice president of Gurtler observes, "The decision to fully acquire this UV Tunnel System technology was natural outgrowth of our exclusive distribution agreement. Over the last two years Gurtler has learned about the major benefits of this exclusive technology and how to best adapt it to today's tunnels operations and the market's needs."
Under the terms of the agreement, Gurtler will take responsibility for the existing Omni UV Tunnel Systems in the market. Wenzel says, "Gurtler will be contacting all of the current users of the UV system in their tunnels and reviewing their operations to make sure they are taking full advantage of this unique technology's capabilities."
"We are excited about the adoption of this technology by Gurtler," Omni Solutions founding member Andrew Rupnow said. "We look forward to working with their talented team throughout this process to ensure a smooth transition for our existing Sulaos customers. Gurtler's advanced support infrastructure and deep knowledge in the commercial laundry industry will help advance this technology to the next level. Omni will continue focusing on its primary business, the LUX™ UV Laundry Program, and would like to sincerely thank the Gurtler team for their continued partnership and support over the years."
---
CLATA Annual General Meeting Makes History
The Cleaners & Launderers Allied Trades Association's AGM was held on March 30, 2023 at Scaddabush Restaurant in Etobicoke, ON.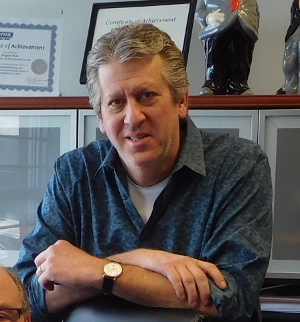 Earl Eichen completed his long time presidency of 7 years and was commended for guiding the Association through a difficult few years, and for re-vitalising the CLATA Brand at the CLATA Canadian Receptions during the Clean Shows in New Orleans and Atlanta.
Ashlynn McConvey was voted in as the new president making her the first female to lead the association. Apart from being the first female CLATA President, she is also the 3rd generation of McConveys to hold the position. Her grandfather, Darcy, was one of the founding members of CLATA in 1958.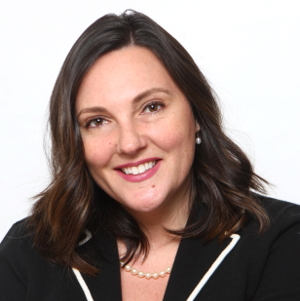 "I would like to thank Earl Eichen for stewarding the association for many years, including the very precarious COVID times. The Canadian CLATA reception in Atlanta at Clean 2022 was outstanding and a welcome return for all of our members. I am honored to step into the role of President of our organization in the third generation as a McConvey and the first ever as a female!"
2023-24 Board of Directors
Ashlynn McConvey (Dalex Canada Inc.), President
Steve Freeman, Secretary & Past President
Trevor Holmes (Seitz Inc.), Treasurer & Past President
Malcolm Caldwell (Harco), Director
Patrick Robertson (Tingue Canada), Director
Denis Lamarre (Lavanett), Director
Marc-Antoine Gelac (Kannegeisser Canada), Director
Nicolas Legault (Gurtler Industries Canada), Director
William Kahan (Unipress), Director
Artur Keyes (Extox Industries), Director
Earl Eichen (Lavanett), Immediate Past President
The annual golf tournament will be held on Thursday September 7th at the Bay of Quinte Golf Club. Further details will be shared at a later date.
The next AGM is scheduled for March/April 2023.
---
UNX-Christeyns honored with 2023 SafeTRSA Safety Excellence Award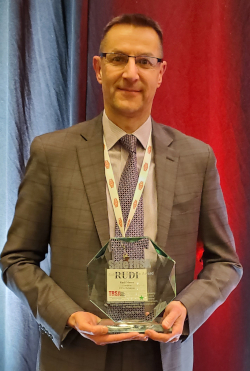 UNX-Christeyns was recognized by the industry for the third consecutive year on March 22 when company President Rudi Moors accepted the 2023 SafeTRSA Safety Excellence Award. It was presented at the TRSA's 13th annual Legislative Conference industry awards dinner held at the Westin City Center in Washington, D.C.
UNX-Christeyns won the award for completely revamping its liquid laundry chemical product labels. A new color-coded system provides care and safety information for each product grouping. Team members are also involved by training and assisting distributors and customers on the new labeling system.
"The UNX-Christeyns label improvement effort reflects the company's embrace of safety as a true corporate value, a key characteristic of companies that win the SafeTRSA award," said Ken Koepper, TRSA Director of Member and Industry Relations. "Better labeling touches the bases that score laundry safety success; getting employees involved in recommending improvements, prompting top management to fund these, and devising new training and communication that utlimately culminates in better protection."
"As one of our core values, we place safety among the highest priorities for customers, distributors and employees," said Moors. "To achieve the best results, it requires us to place an emphasis on making chemicals as safe as possible. On behalf of the entire team at UNX-Christeyns, we are deeply grateful to receive this award."
The company won the TRSA Above & Beyond Service award in 2022 for providing exemplary service to customers. It followed the 2021 TRSA Company Community Service award where the company was recognized for its involvement in local events. Employees continue to volunteer their time and participate in various community fundraisers and projects. This includes cleaning all uniforms of players competing in the Little League Softball World Series, which returns to Greenville, N.C., in August for its third consecutive season.
---
Jensen-Group reports high revenues and return to pre-Covid levels
Revenue of 341.6 Million EUR for 2022, an increase of 31.5% compared with 2021.
The Jensen-Group is back at pre-Covid-19 activity levels, despite strong headwinds from supply chain disruptions and their impact on our business activities. The setbacks in the hospitality sector of the past years are now limited to certain areas of the globe. They are eagerly awaiting recoveries in these countries, and the business opportunities this will generate in the future.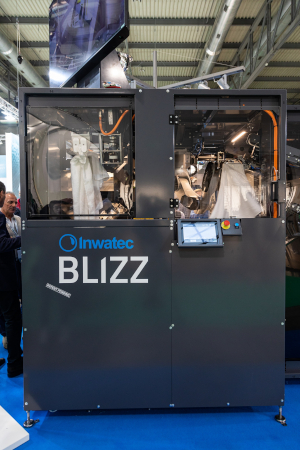 Investments for the future
The Jensen-Group assessed that automated solutions using robotics and AI would be increasingly in demand. In its fifth year of co-operation with Inwatec Aps, the company commissioned many new laundries on all continents, in which robotics enjoyed the same self-evidence as tunnel washers and integrated finishing lines. The collaboration reached a new peak in 2022 with the development of the new BLIZZ, a new approach to automate the feeding of terry towels into a folding machine. Automated solutions are said to improve the total sustainability of laundries, as they prolong the life of textiles and machines and guarantee highest health and safety levels.
Sustainability has been part of the Jensen DNA ever since its launch of the CleanTech concept in 2008, which was well demonstrated with all exhibits displayed at Clean Show/Atlanta and Expo Detergo/Milano. The launch of the new XR dryer was a major breakthrough: It will set new benchmarks in productivity thanks to its extra airflow for a greater air exchange and up to 15% higher evaporation capacity.
In 2022, the company officially opened its re-built American manufacturing plant which had been destroyed by a hurricane. The Jensen factory in Panama City, FL engineers and produces material handling solutions as well as washroom equipment for the US market.
The Jensen factory in Xuzhou/China was the first within the Jensen-Group to install solar panels as well as new e-bike charging stations as part of a "bike-to-work" initiative. The team at Jensen China is said to be overjoyed that the three-years-long lockdown has finally come to an end, and that production is running at 100%.
Outlook
The view of 2023 is clouded by geopolitical and military threats as well as a possible slowdown in demand due to an economic recession in key markets.
"We are restrained positive about the future, as we count on achieving normalization in the supply chain by the end of 2023", confirms Jesper Munch Jensen, CEO of the JENSEN-GROUP.
For further information, contact: Jesper Munch Jensen, Chief Executive Officer, Tel.: +41 34 426 1646 – marketing@jensen-group.com
---
Association of Linen Management News
ALM Announces UNX-Christeyns Support for ALM Quick Start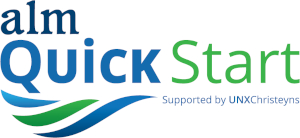 Recognizing the value and need to help educate newcomers to the industry, the Association for Linen Management (ALM) created ALM Quick Start. This online eLearning opportunity allows incoming textile care industry professionals to quickly and effectively gain a consistent industry framework. UNX-Christeyns recently joined ALM in supporting the program as part of their ongoing efforts to provide the best possible resources for the betterment of the industry.
ALM Quick Start was initially introduced with a soft launch at The Clean Show 2022 in Atlanta. The non-profit trade organization's mission is to advance industry excellence, and it has developed multiple education, training and certification programs. ALM Quick Start represents the next phase of an ambitious campaign where supervisors and managers can receive training to better understand the industry and their business.
"One of the main concerns we are hearing from our members is the shortage of skilled labor. There simply are not enough workers and it is impacting their operations," acknowledged ALM's Executive Director, Sarah Brobeck, MBA, RLLD.
"We believe education is part of the solution, and that's exactly what ALM can provide. ALM Quick Start is designed to shorten the learning curve and help new hires in supervisory and management roles get up-to-speed with accurate and consistent information. Having well-informed and trained employees will improve efficiency and aid in employee retention. UNX-Christeyns understands this value and we are truly pleased to be joining forces with them."
ALM Quick Start focuses on three disciplines: wash chemistry, equipment management, and production & operations. Laundry supervisors, vendor salespeople and service workers can complete the program in as little as three hours, and the courses are available for up to 90 days after they enroll.
"We applaud ALM for the work they do. They have been a trusted and longtime go-to source for the industry," said Josh Lilley, CEO of UNX-Christeyns. "ALM Quick Start is another shining example of their leadership efforts. We view this initiative as a critical component to ensure a stronger future for our industry. That is why we support ALM Quick Start and plan to help grow it together with ALM."
For more information visit the website.
---
ALM's 2023 IMPACT Conference Exceeds Pre-Pandemic Attendance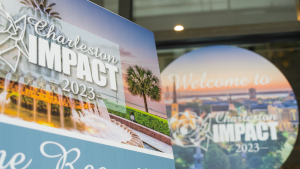 The Association for Linen Management (ALM) sold out their 2023 IMPACT Conference, held last week in Charleston, South Carolina, exceeding pre-pandemic attendance levels! This rapid event recovery reflects IMPACT's reputation for high-level education in an intimate environment, which is ripe with opportunity for business development, problem solving, and strategic thinking.
"The energy and enthusiasm of attendees was off the charts," shared James Mangini, RLLD, ALM Board President and Senior Director of Supply Chain Logistics for MaineHealth. "The amount of networking that took place, business being conducted, and minds being challenged and enlightened with actionable takeaways from the educational programming was phenomenal."
Featured presenters at the conference included Jerry Holl, author of the three-time international Award-winning book, Downhills Don't Come Free; Dan Lundergan, MHA, CEO of University of Utah Health, Hospitals and Clinics; and Jay Juffre, Executive Vice President of ImageFIRST.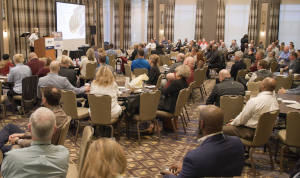 This year's conference premiered a new business-to-business forum, IMPACTful Connections, featuring one-on-one meetings between allied trades professionals and laundry and linen operators. Participants raved about the opportunity to learn about products and services.
"We're always looking for new innovations and open to looking at new equipment in the laundry," said Paul Jewison, RLLD, CLLM, and President of Textile Care Services in Rochester, MN. "Our company was able to meet with eleven companies representing equipment, textiles, and laundry bags. This was an efficient way to learn about a lot of new products and technology in a short period of time. We'll definitely participate next year."
Working to make the new IMPACTful Connections beneficial for both the operators and the vendors was a key focus for ALM staff in planning the new event. The success of that effort was seen by the comments from those who exhibited as well.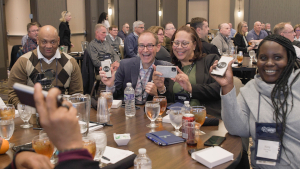 "ALM's foresight to create meaningful ways to connect with our customers, such as IMPACTful Connections, is why our organization chooses to participate as a top-tier sponsor," expressed Nicole Grubich, RLLD, CLLM, Vice President US-Business Unit, MIP, Inc.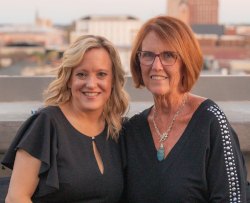 MIP returned for the sixth time as an exclusive sponsor of IMPACT's most popular evening event, which was held at Charleston's highest rooftop venue, The Pour Taproom. During the event, attendees and ALM's Board and staff bid their final farewells to retiring executive director, Linda Fairbanks, who was honored with a champagne toast and poignant speeches from long-time colleagues.
"We're already strategizing for an even bigger conference in 2024! This is just the beginning of many great things to come for ALM and its members," said Sarah Brobeck, MBA, RLLD, ALM's Executive Director. "We're also working on new avenues to continue providing valuable resources and innovative ways for members to connect throughout the year."
---
Avery Dennison Acquires Thermopatch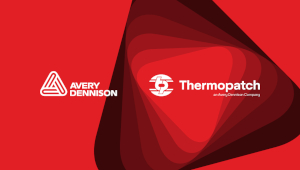 Avery Dennison announced that it has completed its acquisition of Thermopatch, a leader specializing in labeling, embellishments, and transfers for the sports, industrial laundry, workwear, and hospitality industries. Thermopatch will become part of the company's Solution Group, Apparel Division. The acquisition will allow the combined business to build on collective industry knowledge, leveraging the company's know-how, quality, and service to drive growth in external embellishments. Thermopatch, headquartered in Syracuse, New York, had revenues of approximately $40 million in 2022, with around 200 employees, with operations in North America and Europe.
Fabricare Canada checked with Thermopatch to see if there would be changes in Canada, and we were told, "Everything will remain the same." Same phone numbers, same representatives, etc.
"We are thrilled to welcome Thermopatch into the Avery Dennison family. It's an excellent strategic fit for expanding our position in embellishments, labels, and transfers," said Michael Barton, senior vice president, and general manager RBIS Apparel Solutions. "We continue to accelerate our progress within our external embellishments business, going from strength to strength and entering new markets. In doing so, we are building on last year's launch of Embelex, Avery Dennison's full-service, end-to-end platform for on-product branding, graphics, and trims, and accelerating our strategy to drive growth and innovation in this market. Combining Thermopatch and our strong product portfolio and long-standing customer relationships will enable us to continue to grow and deliver value for all our stakeholders."
"This next chapter is a great opportunity for us," said Tom DePuit, CEO of Thermopatch. "I am proud of what we as a business have accomplished over the last 85 years and I am confident that Thermopatch will continue to thrive. With the combined capabilities of both businesses, we can further advance innovation and provide increased value for our customers and the industries we serve while continuing to deliver the same quality of service."
---
K-Bro Acquires Paranet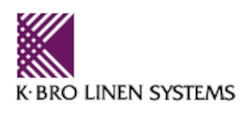 K-Bro Linen Inc., Edmonton, Alberta, Canada, recently announced that it completed its acquisition of Buanderie Para-Net (Paranet), according to a news release.
K-Bro completed the transaction for an enterprise value of $11.5 million and a potential earnout of $1.9 million. Paranet is a private laundry and linen services company for the Quebec City healthcare and hospitality markets. The purchase price will be satisfied by drawing down on K-Bro's revolving credit facility.
"With continued momentum in our business, we have been refocusing on strategic acquisitions and have an active M&A pipeline," said Linda McCurdy, President and CEO at K-Bro. "The Paranet acquisition is another example of our strategy of acquiring high-quality operators with leading market positions, enabling K-Bro to grow market share in key regions. The acquisition also provides us with additional operating efficiencies, capital expenditure synergies and significant growth capabilities. We remain well positioned from a balance sheet and liquidity perspective, and will continue to be disciplined as we evaluate acquisitions."
---
PayRange Launches #IHEARTPAYRANGE Contest for Users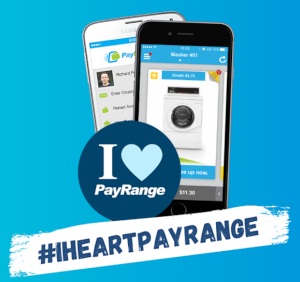 PayRange Inc., a manufacturer of a mobile payment app and payment hardware for automated retail, announced the launch of the #IHEARTPAYRANGE contest for users of the PayRange App. The contest is intended to celebrate and thank the more than 6 million loyal PayRange users.
To enter, a user simply uploads a photo to Instagram with a comment sharing why they love PayRange, tag @payrange and use the hashtag #IHEARTPAYRANGE. Winners will be selected from the entries based on how much the user's story inspires PayRange. One grand prize winner will receive free purchases for a year, paid out as 250 free purchase credits valued at up to $4 each. Nine additional winners will receive free purchase for a month, paid out as 25 free purchase credits valued at up to $4 each. PayRange will announce the ten winners on May 1, 2023, on the company's Instagram page.
"Our users are passionate about PayRange and their love for the service." stated Stephanie Cordisco, Executive Vice President of PayRange. "We want to share this enthusiasm and offer users a chance to win free purchases for a year they can use on any PayRange enabled machine, from vending to laundry, carwash to amusement, and more.", finished Stephanie.
PayRange is covering the cost of the prizes, and operators who's machines the free credits are used on will be paid in full like any normal transaction. PayRange operators will be provided with a promotional poster to support the contest which will run from March 7, 2023, through April 18, 2023. In addition to operator marketing support, PayRange will promote the consumer contest with in-app alerts, user email notifications, a contest website and more. Additional details and complete contest rules are available on the website.
---
Hohenstein develops new test method for micro fibre impact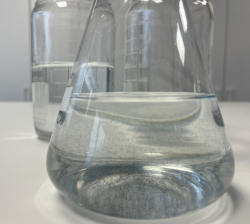 Testing service provider Hohenstein has worked with partners to create a new standardized test method for detecting and classifying the environmental effects of textiles during washing. DIN SPEC 4872 combines analysis of fiber release, biodegradability and ecotoxicity.
The test method according to DIN SPEC 4872 shows how many fibres are released during textile laundering, how well these fibres degrade in wastewater and how harmful the fibre residues are to the environment.
Studies have shown that washing textiles releases microfibres into the wash water, which cannot be sufficiently retained by wastewater treatment plants. Synthetic fibres pose the greatest risk to the environment because of their longevity and inability to biodegrade.
However, Hohenstein project manager Juliane Alberts does not give the all-clear for biodegradable fibres and natural fibres : "Biodegradability alone does not mean that pure natural fibres , for example, are completely harmless to the environment. They, too, remain in ecosystems until they completely degrade and can also have a negative impact. In addition, additives, auxiliaries or finishes used in textile production can further slow the degradation process and leach into the environment."
The new standard is said to enable textile producers and suppliers to test, evaluate and compare products for fibre release during washing and environmental impact. Juliane Alberts sees this systematic evaluation as an opportunity for the textile industry to take the initiative on environmental impact: "Our reliable data can be used as a basis for more targeted product development. This is a way to actively and consciously control further environmental pollution."
With more than 40 offices and laboratories, Hohenstein is an international partner for independent testing, certification and applied research around the human-textile-environment interaction. They develop science-based methods and standards that consider the user in real life, not just in the lab. Through standard or customized testing, and interpretation of the results, Hohenstein experts solve problems, verify claims and help partners bring better, safer products to market – more sustainably. Hohenstein is a founding member and leading provider of the OEKO-TEX® portfolio of services, and is certified by the U.S. Consumer Products Safety Commission (CPSC ID #1058) as a third-party, independent laboratory for CPSIA compliance verification. Hohenstein.US
---
Gurtler Holds Global Sales Conference

Gurtler Industries held its Global Sales Conference in December. The three-day conference was held at the Briar Ridge Country Club in Schererville, IN, just outside of Chicago, and was attended by over 75 members of the Gurtler sales and service team, headquarters support team, and management.
Representatives were present from the USA, Canada, Mexico, and Australia. Due to the pandemic, this was the first time since 2018 that Gurtler brought together the sales and service team for the conference which focused on technical and safety training, recognition of top sales performers, and a celebration of Gurtler's 40th Year Anniversary.
As part of Gurtler's continuing effort to improve customer service, Gurtler invited four customers from the industrial/F&B and healthcare laundry markets to participate in a panel to review how they perceive their expectations and standards for service from their chemical representatives. In addition, during the conference representatives from six major manufacturers of standard and tunnel washing systems shared their latest innovations and technology with the sales and service team and the manufacturers heard feedback from the service team on how the systems perform in Gurtler's markets.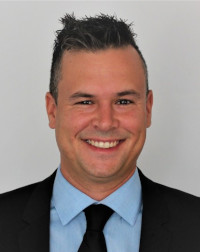 At the conference, Gurtler recognized the top sales and service performers from the last few years. The salespersons of the year for the last two years were also announced. Nicolas Legault from Ontario, Canada, earned the honor for 2021 and Joe Valdez of the Pacific Northwest was named salesperson of the year for 2022.
Lastly Greg Gurtler, President and Bill Gurtler, Chairman of Gurtler Industries shared their thoughts on the 40th Anniversary of Gurtler's founding in March of 1982. Plus, they presented an employee appreciation video that focuses on the role that our entire team plays in providing superior customer service across the entire laundry market. The video is posted on the Gurtler YouTube page.
Gurtler Industries is a leading manufacturer of advanced detergents, specialty chemicals and injection systems for the commercial laundry industry. From its headquarters and research center in suburban Chicago, Gurtler supports the entire spectrum of the laundry industry, including healthcare, hospitality, industrial uniforms, shirt laundries and textile rentals. Gurtler is a family company now in its third generation, maintaining its tradition of excellence, innovation, and service.
For more information, contact Gurtler Industries at 1-800-638-7300 or visit www.gurtler.com
---
HLAC Releases 2023 Standards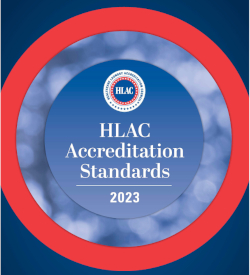 The Healthcare Laundry Accreditation Council released its 2023 updated standards to guide the industry in maintaining the highest possible quality work. Some highlights include: More emphasis on standards impacting hygienically clean linen More emphasis on functional separation and clean/soil issues Less emphasis on items that do not directly impact hygienically clean linen (i.e. eyewash stations) More flexibility for operators who employ different methods to obtain hygienically clean linen Easier to read standards, less duplication, better referenced standards You can watch the webinar or access the standards on the website.
---
Harco Canada Open House in Quebec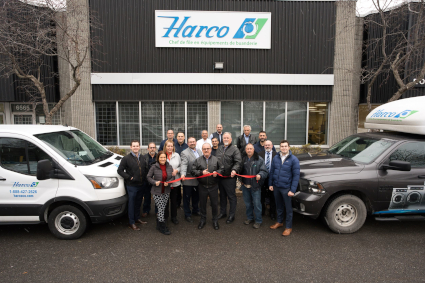 Harco Canada Inc. welcomed dozens of customers and suppliers to an open house in December. The open house celebrates an expansion for Harco that took place in February 2020 (just before the shut downs) in the province of Quebec.
"We more than doubled the square footage and the warehouse is 3 times larger than our previous warehouse space," said Malcolm Caldwell, vice president of sales. "We are excited to offer more inventory of equipment and parts to our Quebec customers."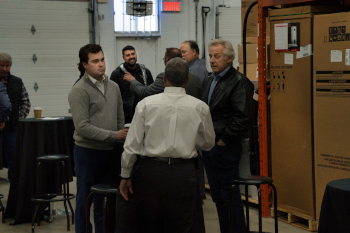 The comments from attendees were positive, and those who had visited the former building liked the fact that the new warehouse is much larger and has two types of forklifts to move and store the products, making it much more efficient.
Attendees also commented on the supply of parts in the inventory and how well organized the parts area is. Customers liked the fact that there is a parts counter that they can access without having to go through the main office.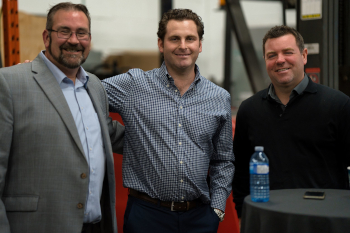 To facilitate easy equipment pick up, the facility includes a ramp and loading docks. so any type of truck or trailer can be accommodated.
The Harco office team are pleased with the way the new facility allows them to be more organized and able to focus on customer requests.
Harco senior management attended the event, and service sessions and demonstrations were conducted throughout the day. The Harco team look forward to the opportunity to support the laundry equipment, parts and service needs of Quebec and eastern Ontario customers.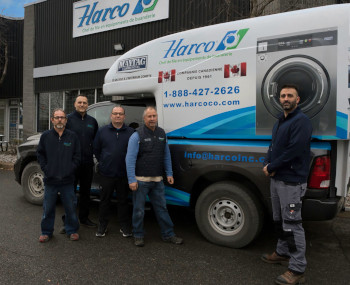 ---
DLI and CCA Defeat Plastic Bag Ban
Comments from Mobilized Members Saved the Day
The Drycleaning & Laundry Institute (DLI) and California Cleaners Association (CCA) mobilized members to defeat a proposed ban on drycleaning bags in the city of Los Angeles.
DLI and CCA learned about the city's proposed ban about one week before the city's December 1 vote. DLI and CCA immediately worked to mobilize members and share comments in defense of the industry's use of poly bags.
"DLI and CCA headed off what might have been a very costly outcome for the industry," said DLI CEO Mary Scalco. "Once enacted, measures like this are often replicated by other municipalities and states across the country."
American Drycleaner interviewed Scalco and CCA President Toran Brown who is also DLI's District 8 Director and owner of Rytina Fine Cleaners and Launderers in Sacramento, California, about the issue for its special report, "L.A. Cleaners, Associations Fight Proposed Poly Bag Ban," released in audio format on December 8, 2022. The following is a transcript of that report. Readers may also listen to the report on the American Drycleaner website: https://tinyurl.com/4zsm4pdf
Transcript of American Drycleaner's Special Report Episode 45:
L.A. Cleaners, Associations Fight Proposed Poly Bag Ban
Dave Davis
Hello. This is a special report from American Drycleaner. I'm Dave Davis, Editor of American Drycleaner magazine. Legislators in Los Angeles met on December 1 to consider banning single use plastic bags used in groceries, hardware stores, and other businesses in that area. Many drycleaners feared that the poly bags they use to package and protect their customers' clean clothes would also be affected by the proposed ban. Their concerns were addressed by both local and national trade organizations who studied the issue and added the voice of the drycleaning industry to the discussion.
The proposal, prepared by the L.A. Department of Sanitation, was heard by the city's Energy, Climate Change, Environmental Justice, and River Committee. Both the California Cleaners Association on the local level and the Drycleaning and Laundry Institute on the national level, mobilized to get clarification on the issues. Both organizations also submitted letters stating why single use poly bags are necessary in the drycleaning process and why they'd be difficult, if not impossible to replace.
Toran Brown, President of the California Cleaners Association, explains that a former board member of the CCA let the organization know that single use plastics used by drycleaners had recently been added to the review of possibly banned items. The organizations had to work fast to make sure the voice of the drycleaner was heard in the discussion.
Toran Brown
Unfortunately, because of the timing we didn't have a lot of leeway in order to mobilize a lot of people. We literally had about a week and a half – and worse yet in the middle of all this was the Thanksgiving holiday – so that took a couple of days out.
Dave Davis
The CCA was able to gather members of the southern California area together and reached out to the Drycleaning & Laundry Institute to discuss strategy.
Toran Brown
CCA former board member Jim Douglas really took the lead on this. He contacted L.A. city sanitation, and really began to explore with them what their objectives were, educated them on the implications from an operational standpoint within the industry, and began that dialogue of "Okay, we need to work together to find a viable joint solution."
Dave Davis
Brown believes that these efforts and dialogues are key in getting drycleaning poly bags excluded from this type of legislation.
Toran Brown
For a drycleaning operation, there's a much bigger implication for us than there is for a pharmacy or a hardware store that simply is just finding an alternative packaging source for their products.
Dave Davis
This process highlighted the value the trade organizations can provide to drycleaners not only in Los Angeles, but for the industry in general.
Mary Scalco, CEO of DLI, believes this type of presence is needed both at the local and the national level.
Mary Scalco
To me, advocacy is sort of well-placed conversations. You need to talk to somebody and you need to know who to talk to and what to say. So, when it's on the local level, they know who knows who. You know, who knows somebody on the city council? Who can talk to somebody in the legislative arena out there? On the federal level, it just becomes a more global conversation.
Dave Davis
Scalco believes that being able to bring her bright cleaners together on a regional or a national stage is one of the main benefits of having trade associations.
Mary Scalco
We have the ability to mobilize all the drycleaners in the country if we had to for certain issues and we've done that in the past. We were prepared to try and do that if California escalated to the next level. Because it's important for people to hear, I think, when you're making these decisions, whether it's on the local level or regional or federal or even globally, you need to hear from the industry you're regulating to find out what those consequences are.
Dave Davis
While the ban on poly bags would have only affected L.A. cleaners for now, Scalco believes it's important to enter into the conversation early rather than when matters have already been decided on a larger scale.
Mary Scalco
What happens whenever something like that proposal goes through, no matter where it is, it could have ramifications for the entire industry. We want to make sure we're on top of it whether it's at a federal level that's easier for DLI to take the lead on, but in something like the Los Angeles city proposed ban, the California Cleaners Association being the local organization, can probably be a little bit more effective because they can actually go to the meetings and show up in person if they need to. We'll also fly out if it ever gets to that point, but the idea is anything that happens on the local level has the potential to affect the entire country.
Dave Davis
Scalco feels that government issues, environmental concerns, and business needs don't have to be a cross purposes but it does take communication to find the correct solutions foreveryone.
Mary Scalco
I would think any association, having those conversations, as long as both parties are willing to listen and to make adjustments, you're going to come out with a better regulation. You're going to come out with a better rule that not only protects what they're trying to protect but also protects the industry as well. You know, we're sometimes at an advantage because we're a small business. In most cases drycleaners are small business owners, and nobody likes to put small business out of business. So, if you're having a conversation where both sides are listening, you can come out with an agenda that works for both people.
Dave Davis
Ultimately, the Los Angeles committee clarified the proposed legislation, addressing the concerns aired by drycleaners and the trade organizations, stating implicitly that the proposed ban would not extend to drycleaners. For American Drycleaner, this is Dave Davis.
---
11th Annual TRSA Healthcare Conference Pulls in More Than 150 Attendees
Trends, opportunities and challenges are key focus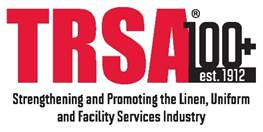 More than 150 operator and supplier partner executives serving the healthcare market sector attended Textile Rental Services Association's 11th Annual Healthcare Conference in Scottsdale, AZ. The two-day conference featured a full day of industry-specific education followed by a tour of Emerald Textiles' 65,000-square-foot plant in nearby Phoenix.
"This was a great conference," said TRSA Vice Chair Randy Bartsch, CEO, Ecotex Healthcare Linen Service. "It was good to see such a good turnout, representing so many people both on the processing side as well as our vendors. This is a great event every year to get together with the people that we work with in the industry. You don't want to miss it!"
The opening day of the conference kicked off on Nov. 16 with a morning keynote delivered by Ryan Donohue, strategic advisor, NRC Health and The Governance Institute. Titled "Patient No Longer: The Brave New World of Post-COVID Consumerism," Donohue's address detailed patients growing expectations and needs, with a focus on how healthcare providers and companies serving the healthcare sector can strategically meet these ever-changing expectations. He also examined the impact of COVID-19 on the healthcare sector and how it led to innovations such as greater use of virtual doctor's visits.
Donohue is an expert on this topic through his work with many top health systems and hospitals to understand the changes resulting from a more consumer-centric healthcare environment. His clients include the Mayo Clinic, Trinity Health, Baylor Scott & White Health, New York–Presbyterian Hospital, Providence and Partners HealthCare. Donohue continues to research how consumers make decisions and how providers can move to the leading edge in consumer and patient engagement and retention.
After Donohue spoke, attendees heard the tale of how Inova Health System in Northern Virginia designed and produced a custom, reusable isolation gown to counter the personal protective equipment (PPE) shortages brought on by the COVID-19 pandemic. The custom gowns ensured adequate supply of the healthcare system's second-most-used type of PPE, while also eliminating 213 tons of waste per year due to the system's former use of disposable gowns. The new gowns are currently in use at two of Inova's five hospitals. Lucy He, director of infection prevention and control, and Mandy Campanaro, senior service line partner, at Inova Health System, joined Carlos Iniguez, quality assurance and compliance officer, HandCraft Services Inc., Richmond, VA, to discuss the details of this reusable PPE. HandCraft provides laundry services for Inova Health System.
The morning ended with a pair of data-driven sessions recapping the results of TRSA's recent healthcare survey and long-term care initiative. Kevin Schwalb, TRSA's vice president of government relations, then provided attendees with a lunchtime update on the latest regulatory and legislative initiatives that TRSA is working on in Washington, DC, and at the state level on behalf of its members and the industry.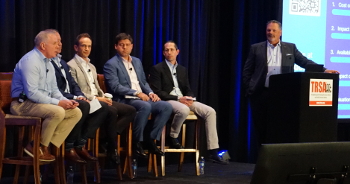 The afternoon concluded with several panel sessions on topics such as the value of reusable healthcare textiles and garments, and the use of marketing and sales to convince long-term care facilities to outsource their laundry. Bartsch moderated the final panel. The session featured five senior executives, including:
Jason Berstein, president, Nixon Medical Inc.
Jim Cashman, CEO, ImageFIRST
Karl Fillip II, CEO, NOVO Health Services LLC
Andrew Kratky, CEO, Emerald Textiles
Joe LaPorta, president & CEO, Healthcare Linen Services Group
The panel discussion featured several interactive polls that gave attendees the opportunity to share their thoughts to help steer the dialogue. The wide-ranging panel discussion touched on topics such as the prospect of a recession and its likely impact on the healthcare market, investing in automation, challenges serving the healthcare sector, and instilling culture and values throughout an organization.
"I really enjoyed it," Kratky said. "This is actually my first TRSA conference that I've been to, and I thought it was great. I thought the interaction with the people that were here was really good, the panels were really good and it was great to hear what was going on in different parts of the industry and different regions outside of where we call home in California, Nevada, Utah and Arizona. So it was well-rounded. I really appreciated the opportunity to be here."
The Healthcare Conference concluded the following day with a tour of Emerald Textiles' Hygienically Clean certified facility in Phoenix. The 65,000-square-foot plant opened in October 2003. It is equipped with three Pellerin Milnor tunnels, each of which has 10, 150 lb. modules. The facility's 240 employees process 80,000 lbs. of laundry per day. Emerald Textiles is in the process of expanding the plant to prepare for additional capacity and efficiency. The Phoenix plant is in the process of installing a new Milnor tunnel washer with 10, 150 lb. modules, a 40 BAR single-stage press, along with a rail system for sling bag loaders, a conveyor and a two-cake elevating shuttle. Six Milnor dryers also are being installed to complement the system, each with up to 325 lbs. drying with a two-cake load.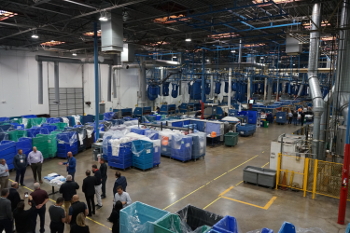 "It's amazing to see all the new technology, how it comes together, and learn some best practices and new systems," said Jeff Peterson, sales manager, Spin Linen Management, Omaha, NE. "The plant tour gives us the opportunity to see what innovations are out there that we hadn't thought about yet. Thanks to TRSA and Emerald Textiles for setting up the tour. It's been a great experience."
Several meetings took place the day before the Healthcare Conference's formal kickoff, including the Hygienically Clean Healthcare Advisory Board and Users' Group meetings. The Hygienically Clean meetings were followed by a CEO/Executive Roundtable. TRSA President & CEO Joseph Ricci moderated this discussion, which drew more than 40 senior-level executives.
TRSA's Healthcare Conference was sponsored by five-star partner Kannegiesser ETECH, four-star partners G.A. Braun and JENSEN, premium sponsors Brim, Lavatec, Pellerin Milnor and Unitex International, and supporting sponsors APPI Energy, G.A. Braun, Lac Mac and Pellerin Milnor.
For more information on TRSA, visit the website.
---
CFA Conference Wrap-up

By Sid Chelsky, CFA Executive Director
The Canadian Fabricare Association held another successful conference. I am not going to spell out everything everyone said but will highlight the items they talked about. If you were unable to attend, you missed a great conference.

The first speaker was Karen Maxwell of GreenEarth* Cleaning and as always, she was superb. She spoke on:
Growing your business
Building relationships
Improve customer retention
Engage with your customers
Build on reputation
Increase referrals
Add more sales – offer more services
How to reduce claims
Who are our customers and what do they want
Environment top of mind and sustainability
Do it right, and do it on time
Customers care 20% on product and 80% on service (How you make them feel)
CSRs must want to make people happy
Treat your staff well, so they want to stay
How to keep your customers
Knowledge is power
Loyalty programs
Cross promotions (i.e., coffee cards)
Solicit feedback
Stand out in the crowd
Frank Flair – Flair Consulting
Discussed his life story and experiences
Give CSRs autonomy to go beyond normal service
Charge premium price for great customer service
Sales up, service down = recession
Training for new hires – experience
Meet and exceed customer expectations
Treat your customers the way they want to be treated
You are in a customer perception business
Think creatively – reinvent ourselves (road to recovery)
Your competition is who the new customer came from
We must keep innovating
You need to confirm your information (not verify)
Why is your correspondence so angry
Listen to understand – not to reply
Jordan Cohen – MacDonald, Sager LLP
Roadmap to sale and purchase of a business
Share sale vs asset sale (tax considerations)
Employment law considerations
Termination clauses
Minute books
Key lease considerations
View Jordan's presentation

Jon Meijer – Dry Cleaners & Launderers Institute (DLI)
Results of the pandemic
Industry changed overnight
33% of cleaners closed
More closures to come as government assistance ends
Make changes to our businesses
What can we do for you now
Good news – industry is much stronger (less competition)
Most members doing better than pre pandemic
Future EPA concerns – possible phase out of perc
PFAS – polysubstance (used in Teflon, waterproofing, clothing, fast food wrappers)
Forever chemical – cancer concerns
Carbon absorption
Richard Ponsonby – Richard Ponsonby Creative
Richard presented the new CFA website and asked for input from the members on what they may want on it. He urged members to send in their suggestions of what content they would like to see for the public and member sections of the website.

Rick Mugno – SMRT Systems
Explained how Point of Sales systems (POS) worked and the many uses derived from them
Manage your business better
Make your business more efficient
Tonny Colyn – Salvation Army Thrift Stores
Explained what sustainability means (social, environmental, economics). Executive Director suggested that members should acquire a drop box to put in their locations to receive garments not wanted by customers to be reused and recycled. Salvation Army Thrift Stores work with other charities to help reduce the volume of textiles that are going into landfills. Consumers are looking for ways to behave environmentally in their purchases.
View Tonny's presentation

Tim Maxwell – GreenEarth* Cleaning
Explained the history and growth of GreenEarth*
Rental properties for the most part are only allowing GreenEarth* plants in their shopping centres (i.e., Rio Can)
False Green claims are hurting the ability to rent properties
Utilization of new technologies
Prices are dropping on purchases of silicone
New technology by GreenEarth* Sea Clear* stopping over 90% of microfibers going down the drain
More usage of reusable garment bag – reduce use of poly bags
Jacquelyn Stevens – Willms & Shier Environmental Lawyers LLP
Greenwashing; Truthiness; Risk
Disinformation of stating you are environmentally green
Organic cleaner – misinformation
VOC – Volatile organic compound
Canadian Code of Advertising Standards
Competition Bureau
Discourage use of vague statements
Penalties and fines are very high
Any consumer can file a complaint or file a class action
Rick Mugno – SMRT Systems Workshop
Business growth
History of SMRT (formerly Liberty)
Make a living without doing everything
Cloud based – safe security
Text customers and ask for comments by customers 15 minutes after they pick up or deliver order
Red comment comes right back to you
Green comment goes to Google to make a review
Trigger based marketing (monitors when you came in last)
SMRT reviews
Able to take a picture of every garment received and a picture of garment on completion
Scot Kight – Check Point
Scot spoke about security for your systems
Risks faced by small and medium size business
Spoke about malware
Spoke about ransomware
Offered solutions
There was a lot of content offered to attendees in a short period of time. Next year's conference will be even better, so watch for details as the conference comes together.
For more info on CFA, check the website.
---
50+ Marketing Executives Share Ideas at TRSA Summit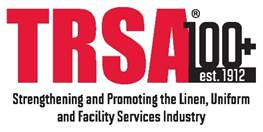 Alexandria, VA – Nov 1, 2022 – "Social media is not an extension of your brand, it is your brand," said social media guru Corey Perlman in a keynote address at TRSA's Fifth Annual Marketing & Sales Summit on Oct. 25-26 in Tampa, FL. Perlman's presentation, dubbed Social Selling: How Digital Marketing Can Strengthen Your Business, focused on why marketers must make social media a priority, drew more than 50 marketing and sales staff from the linen, uniform and facility services leaders from across North America.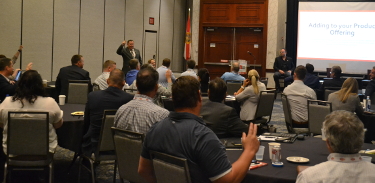 As the owner of Impact Social Inc., Perlman has been at the forefront of digital marketing for more than a decade. An author, speaker, consultant and nationally recognized social media expert, Perlman shared his eight social-selling principles, including why you must prioritize your platform, and why doing good things also is good for business.
Perlman returned to the summit that afternoon to lead a digital-marketing master class. This hands-on interactive workshop had attendees evaluating their own social-media sites, based on the eight social-selling principles addressed during the morning session. "If you are looking for more engagement in your social media, talk about someone else, your teammates, your customers, your company partners," Perlman advised in a key takeaway point that had attendees reviewing their company posts and rethinking their content-planning calendars.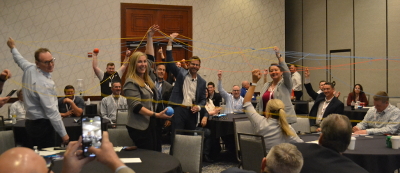 Another popular conference session was dubbed Let's Talk: Conversation Starters. In this workshop, attendees gathered in peer-led groups based on common interests. They engaged in open discussions on any of four topics: social media, the value of search engines in marketing, best practices for lead generation and how to grow market share for rental vs. direct-sale goods.
In addition, the summit included two panel discussions. Jeff Wile, the owner of Infinite Laundry, Coral Springs, FL, led the first session, titled, Developing a Marketing Strategy with Proven ROI. Jeff Peterson, sales manager, Spin Linen Management, Omaha, NE, also showcased a direct-mail gift box that Peterson and his team had sent to selected prospects. The campaign's ROI far surpassed their goal of a 5:1 ratio of year-over-year revenue.
Mark Lewis, director of business development at Dempsey Uniform & Linen, Jessup, PA, also led a presentation on ideas for improving ROI by rolling out new products for a company's portfolio. Lewis outlined the steps required to effectively research and present new products.
A second panel, facilitated by Ben Fox, director of sales and marketing, Alsco Uniforms, Salt Lake City, focused on aligning sales and marketing with service and operations. A mix of operators and suppliers, from marketing, sales and operations, shared ideas on how their companies can do more to align priorities among these groups. They discussed suggestions for improving communications, focus and teamwork. Ryan Matthews, Alsco Uniforms, the new chair of the TRSA's Marketing & Sales Committee and a senior national sales manager at Alsco, reminded attendees that, "When working on the alignment of your company players, don't leave out the customers' point of view."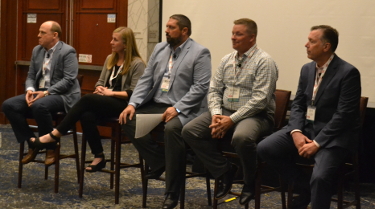 Rounding out the conference was a "best of the best" competition, in which 19 attendees submitted one of their successful marketing promotions, campaigns, videos or sales hits. During networking breaks between sessions, attendees were shown each of the submissions with a short quote explaining the idea and visual of the success. At the end of the summit, attendees voted for their top choice. Zach Ostendorf, a videographer from CITY Laundering, Oelwein, IA, was the big winner with his "day in the life of route sales rep" video. Ostendorf went home with bragging rights, plus a $250 Amazon gift card.
Reflecting on the substance and value of the summit, Mark Crewes, Workwear Outfitters, Nashville, TN, commented that "The entire day's events were very well done. I would recommend attending future events and will encourage someone from our marketing department to also attend future sales and marketing summit meetings." Next year's TRSA Marketing & Sales Summit will be held in Memphis, TN, in October 2023.
---

Whirlpool Corporation to reach 100 percent renewable electricity
Whirlpool Corp. states that it has entered into a second wind Virtual Power Purchase Agreement (VPPA) to step up progress toward its commitment to reach Net Zero (scopes 1 and 2) emissions in its plants and operations by 2030.
This agreement with ENGIE North America will represent 53 megawatts of clean, renewable wind energy over 12 years.
In order to meet its 2030 goals, the company is maximizing previous investments in onsite renewable energy and making energy-efficient upgrades across its manufacturing plants. At the same time, investments are planned in off-site renewable energy opportunities through Virtual Power Purchase Agreements. By doing so, the company intends to see its customers are to be provided with clean, renewable energy to the grid.
In February, the company joined the U.S. Department of Energy's (DOE) Better Climate Challenge. This initiative is targeting a reduction of greenhouse gas emissions by 50% within 10 years. By collaborating with the DOE and other organizations the company aims at substantially cutting carbon and saving energy.
(NEWS COURTESY OF CINET)
---
Braun Service Schools return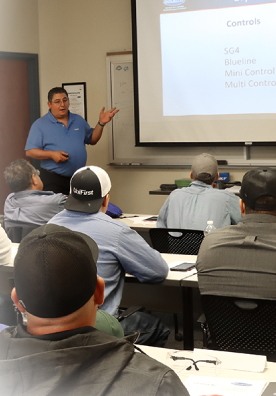 Braun announced the preliminary schedule for its comprehensive service schools in 2023, with two courses so far.
Initial 2023 Schedule:
Washers and Dryers — April 18 – 20
Finishing Equipment — May 23 – 25
Each class will cover:
Proactive maintenance (scheduling and delivery)
Basic operations
Print/schematic interpretation
Basic programming
Effective troubleshooting techniques for electrical, pneumatic, mechanical and hydraulic aspects
Basic repairs
Qualified attendees need a basic understanding of plant equipment operation, electrical and mechanical logic.
The classes will be held at Braun's manufacturing facility in Syracuse, NY. Custom Service Schools are also available. For these custom schools, Braun personnel will travel to a client's laundry facility and train their staff on equipment function and required maintenance. These sessions are tailored to the client's specific needs and include both hands-on demonstrations and classroom discussions.
For more information, visit the website, or call (800) 432-7286, ext. 219.
---
TRSA Professional Management Institute graduates new crop of managers
The Textile Rental Services Association offers a training to managers to help them improve their facilities and operations. The multi-year course graduated 11 industry professionals from the 4-year program, and gave certificates to those completing years 1 to 3 at its recent commencement event on August 11 at the University of Maryland.
The association offers the Roger F. Cocivera Professional Management Institute (PMI), a Maintenance Management Institute (MMI) and the 4-year Ehrlich-Stempler Executive Management Institute (EMI).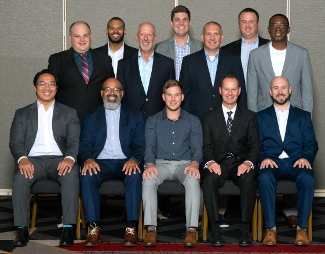 "It's just been absolutely fantastic," said Cory Rosenberger, HCSC-Laundry, Allentown, PA said of the EMI. "I would absolutely recommend it to everybody. It's invaluable for your growth."
The EMI just completed its 57th yearly edition. With nearly 40 students, EMI's Year I class was among its largest ever, according to EMI Dean Kent Baker, who's served on the EMI faculty since 1976. He summoned the Year I students to the stage, noting that, "If I'm not mistaken and somebody correct me if I'm wrong, but I believe that this is the largest class that we've ever had." He added that size hadn't inhibited the lively discussions that had taken place during the week.
TRSA President and CEO Joseph Ricci thanked students, faculty, staff and the program sponsors for helping to make this year's EMI program possible. The sponsors included Kannegiesser ETECH, Brim Laundry Machinery Co. Inc., G.A. Braun Inc., JENSEN, Lavatec Laundry Machinery, Pellerin Milnor Corp. and Unitex International Inc.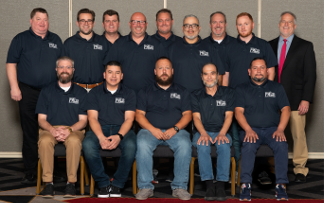 The PMI program saluted 14 laundry and supplier professionals as they received their 2-year certificates. The program ran from August 7-12, with new and returning students participating in classes focused on teaching them best practices for improving their company's efficiency, as well as their development as industry leaders.
"I really liked the program," said Adriana Reyes of ImageFirst, a first-year PMI student. "It was a lot of learning, and I received a lot of great feedback from the instructors and other students. Now I can go back and help my plant and be more successful."

October 12-14 saw 40 professionals convene in Rosemont, IL for the MMI training. Speakers included Steve Rowell, president of Accelerated Ventures, a seasoned keynote speaker and training consultant. He oversaw an interactive session showing engineering leaders exactly how they must adapt to succeed. Joel Bell, Senior Manager of Reliability and Maintenance at UniFirst Corporation led a general plant safety session on Lock Out/Tag Out. A discussion session on protecting equipment and sourcing parts rounded out the day.
Paula Brown, production manager at Shasta Linen Supply said, "I really gained a lot of information to help me learn and work with the engineers and protecting equipment for the company."
Workshops and presentations in Day 2 included one entitled Results Oriented Reliability and Maintenance Management providing tools to help extend the life of equipment. Deanna Griffin of The Griffin Group offered human resources experience on how to accelerate the hiring process. Paul Jewison, VP and general manager of Textile Care Services spoke on roof safety and fall protection. Chuck Rossmiller, Director of Laundry Programs at Medline Industries discussed general guidance on disinfecting a plant. Peer-to-peer roundtables ended the day.
The final day included a plant tour of Superior Health Linens, which processes 40,000 lbs. Of laundry per day. Afterward, presentations by Matt Lewis, Laundry Market Manager of Kemco Systems on key energy management a performance strategy ideas and Ian Bigelow, Executive Officer of Simple Management Solutions on developing a defensible capital budget.
TRSA programs are held regularly, and can help industry members improve their performance and grow their careers. For more information, visit the website, TRSA.org.
---
Maytag tests 7 machines through 60,000 cycles in lab test
Last month, Maytag engineers ended a 7-year lab test on the Commercial Laundry MHN33 front-load washers; a test of the DuraCore Drive System that started in 2015 with 10 machines running daily, with proper use and care and adherence to the recommended maintenance schedule.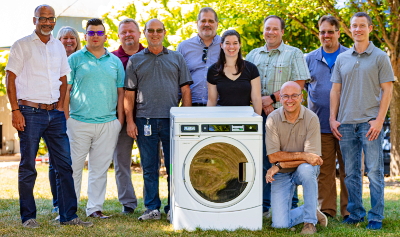 Throughout the course of the ongoing lab test, three of the 10 machines were removed from testing and used at trade shows to demonstrate the results achieved while the remainder of the 7 machines reached over 60,000 cycles individually.
To put that in context:
In a multi-family property 1 washer/dryer pair can serve 8-12 families; if a family on average washes 5.2 loads of laundry per week then that washer would have to run continuously between 20 to 30 years until it'd reach 60,000 cycles
It is common for a Commercial Laundry machine in a laundromat or hotel to run at least 5 loads a day, 365 days per year; it would take over 32 years for that machine to reach 60,000 cycles.
Parameters and disclaimer
The press release on the testing included the following:
The test was "based on lab testing of the DuraCore Drive System up to 60,000 consecutive 34-minute timed cycles using an 11-lb laundry load on the "Heavy Load" setting. The DuraCore Drive System as tested included Hub, Drive Bearings, Bearing Spacer / Shaft Sleeve, triple-lip with garter spring Tub Seal, Cross Piece Assembly with Drum Shaft, and Drum. Individual washer dependability may vary in actual use. This testing is not meant to supersede the machine's actual warranty. (See maytagcommerciallaundry.com for specifics related to your machine.)"
The testing team
Dan Roscoe, Engineer Lead, has been working for Maytag Commercial Laundry since 1989 and led the design concepts seen in the tested machines.
Jason Hudock, Engineer Lead , has been with Maytag Commercial Laundry for over 12 years and led the efforts to translate design into production launch, testing and validation.
Engineer Kurt Werner has worked for Whirlpool Corporation for over 40 years. He has more than 25 patents in his name and is an expert on laundry drives and motors. Kurt started working on commercial laundry in the 1990s and focuses on producing long-lasting equipment.
In 2019, the Commercial Laundry marketing team decided to take one of the MHN33 test models from the lab offline after more than 25,000 cycles to bring it as a display at The Clean Show in New Orleans. A live feed video was playing showing what was going on in the lab including the techs coming in and out and changing out loads. This year in Atlanta, as the machines reached over 60,000 cycles, another one of them was on display along with a look of internal components to demonstrate how the DuraCore Drive System held up after all those cycles.
Engineers are satisfied with the results obtained for the past 7 years and will shift efforts to start testing new machines launching to market soon.
---
HLAC updates standards for 2023

The Healthcare Laundry Accreditation Council (HLAC) offers accreditation to laundries that provide quality healthcare textiles and have proven the process they use is accurate and credible. The HLAC board of directors and committee members determine the standards used in the accreditation process, after listening to industry professionals' feedback. Now the 2023 updated standards have been released.
A few things to expect from the updated standards:
More emphasis on standards impacting hygienically clean linen
Prominence on functional separation and clean/soil issues
Less focus on items that do not directly impact hygienically clean linen i.e., eyewash stations
Flexibility for operators who employ different methods to obtain hygienically clean linen
Easier to read standards, less duplication, better-referenced standards
HLAC is planning a live informative webinar to spell out what's new, and answer any questions.
To view the 2023 Accreditation Standards, visit the website.
To register for the Zoom webinar, go to the information page.
---
UNX-Christeyns Begins the Building Process after The Clean Show
Progress continues at a steep rate at the new UNX-Christeyns. Now marking 90 days since finalizing the merger, and with a dedicated goal to become one of the top chemical providers in the textile care marketplace, the company is sharpening its growth strategy by tackling one key building block after another.
"The Clean Show was a pivotal event for us," said CEO Josh Lilley. "There was extraordinary excitement in being able to bring members of our management, sales, and R&D team together as part of the integration process."
"Having our team at The Clean Show in Atlanta helped everyone understand the immediate and future goals to satisfy our commercial laundry, dry cleaning and textile service customers," added president Rudi Moors. "Going forward, we plan to build off that success and emphasize the capabilities and technologies we now bring to the marketplace as one company."
A key building block in the company's strategy includes a comprehensive plan for a new corporate campus in Greenville, N.C. that is expected to be completed in 2023. The new state-of-the-art campus will become the central headquarters for UNX-Christeyns product and equipment manufacturing, engineering, research and development, marketing, sales and operations.
"We currently operate in two different locations, with our manufacturing division separated from our home office team," said Lilley. "We are taking the necessary steps to secure property that will unite our teams and enable us to manufacture the most innovative products as efficiently as possible. We are working to share our plans with a more detailed announcement in the coming months."
---
Methods for Management holds Q3 Bureau Meetings, introduces new benefits
International consulting group Methods for Management (MfM) held its third quarter Bureau Meetings, in which members of the group travel to one plant or another in the group for an in-depth look at how it operates. All the members are in a cost group of non-competing companies that share their financials, marketing and advertising efforts, challenges and successes together. At the end of a plant tour, the members give the hosts constructive critiques and suggestions for improvement and innovation.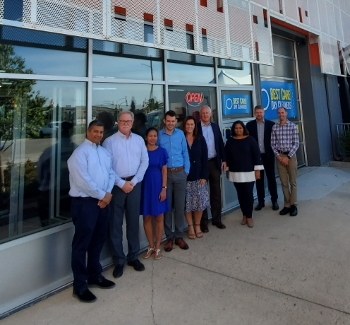 The Canadian Management Bureau met September 13-14 at Best Care Dry Cleaners in Winnipeg, MB. Kevin Hiebert and Lisa Loscerbo hosted the group. All members shared fresh ideas, toured Best Care's state-of-the-art facility and enjoyed an evening of dinner and socializing.
New Benefits
Two new benefits for MfM members were announced at the various Bureau meetings.
The first is the Value Builders platform for increasing a company's value, both for members moving toward transitioning their businesses and those who want to start building value for the future.
Each member will have access to one Value Builder module monthly on a self-study basis, along with a monthly discussion with Kermit Engh, a certified Value Builder Coach. Through these modules, members will work through value-building exercises.
Members who complete all the modules are said to be in a better-positioned business for a transition (whether to the next generation or for sale) or have a more valuable and profitable business to operate.
Canadian Bureau member Don Mungal of Drape Master Platinum in Toronto, Ontario, CA, said after going through the Value Builder system, "Value Builders have broken down what seem to be monumental goals into simple and proven strategies that have started to change the direction of our company. Kermit Engh and the Value Builder platform have provided tremendous support and guidance that has helped us work on our business and not in our business."
The second benefit introduced is the next iteration of the Methods for Management financial platform, MfMBI, MfM's financial platform. These include enhancements to the trend analysis platform, including creating multiple custom KPI reports for the various departments within each member's company.
For more information on Methods for Management, visit the website.
---
23 Board of Directors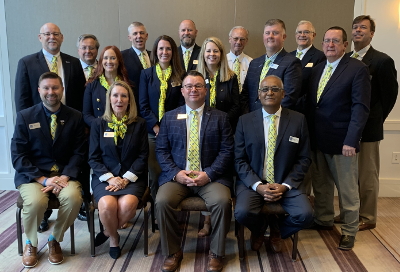 Drycleaning & Laundry Institute officials swore in DLI's 2022-2023 Board of Directors at its Summer 2022 Board Meeting in Atlanta. DLI's Board is comprised of fabricare business owners and operators from eight regions around the U.S., an Executive Committee, and Allied Trades representatives. All Board members volunteer their time and energy to guide the Institute toward providing the best benefit to DLI member cleaning professionals.
The 2022-2023 DLI Board of Directors includes:
Chair: Bobby Patel, Kona Cleaners, Costa Mesa, California
President: Jeff Schwegmann II, CGCP®, Sunshine Cleaners, Cold Spring, Kentucky
President-Elect & District 1 Director: Kathy Benzinger, Benzinger's Dry Cleaning, Hamburg, New York
Treasurer: Kyle Nesbit, Tide Cleaners, Spring, Texas
District 2 Director: Norman Way, Puritan Cleaners, Richmond, Virginia
District 3 Director: Don Holecek, Crown Cleaners, Knoxville, Tennessee
District 4 Director: Ray Kroner, Kroner Dry Cleaners, Cincinatti, Ohio
District 5 Director: Ed Longanecker, Iris City Cleaners, Mount Pleasant, Iowa
District 6 Director: Danny Bahlman, Bahlman Cleaners, San Angelo, Texas
District 7 Director: Hilary Taylor, Continental Cleaners, Salt Lake City, Utah
District 8 Director: Toran Brown, Rytina Fine Cleaners & Launderers, Sacramento, California
Allied Trades Director: Mark Albrecht, The Route Pros, Woodbury, New Jersey
---

Carousel Cleaners & Fletchers Fabricare certified as Affiliates of America's Best Cleaners
Carousel Cleaners and Fletchers Fabricare have both received notification of their official national certification as Affiliates of America's Best Cleaners, a dry cleaning industry certification agency.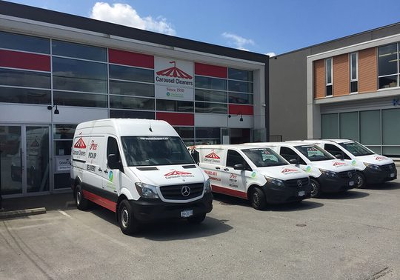 Servicing Vancouver since 1950, Carousel Cleaners has been a staple in their community for over 70 years. Through the years, they have shown a willingness to embrace emerging technologies and maintain uncompromising standards for customer service and carbon footprint reduction. They are actively engaged with their community and are frequent contributors to charitable organizations in their area.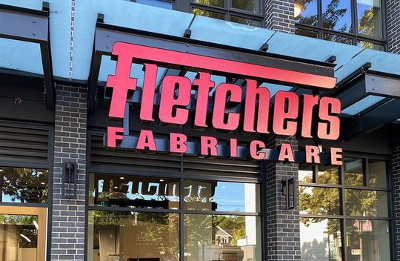 Founded in 1968, Fletchers Fabricare has been providing premium dry cleaning and laundry services to the greater Vancouver area for over 50 years. Fletcher's Fabricare's commitment to modernization has helped them evolve alongside the ever-changing needs of their customers. Led by their expert, knowledgeable and talented team, they've cultivated a genuine approach to their service that allows them to pour their heart and soul into the care of their customers' fabrics.
President Cam Bastien said, "Our company has been transitioning from a small family business to a larger company while maintaining our high level of craftsmanship and family-style culture. With this expansion and new corporate structure comes a greater emphasis on foundation, skills and systems development."
Executive Director Chris White shared, "We are excited to add our second Canadian affiliate to America's Best Cleaners. The Carousel Cleaners and Fletchers brands are synonymous with excellence and first-class service in the Vancouver, B.C. market. We are thrilled to have Cam and his entire team of leaders and highly skilled technicians able to represent our brand in Canada."
Bastien added, "The power of a forward-thinking group of similar-minded, organization size and caring individuals providing advice is priceless. We are looking forward to both giving and receiving from this group and growing together for many years to come."
As two of under 50 businesses certified by America's Best Cleaners, Carousel Cleaners and Fletchers Fabricare both join an exclusive group of elite dry cleaners within the United States and Canada.
America's Best Cleaners is a certification agency and team of consultants who assist owners, managers, and team members to realize their full potential while striving for continued personal and professional success. For more information on America's Best Cleaners and its affiliates, visit: https://americasbestcleaners.com/contact/
---
Starchup Joins Cents to expand pickup and delivery
Cents, a venture-backed technology company serving laundromats and dry cleaners, has acquired Starchup, a pickup and delivery, dry cleaning and POS software. Through this acquisition, Cents will be able to bolster their existing pickup and delivery platform by adding functionality and further investing in new tools and features to help laundry and dry cleaning owners grow their business.
Nick Chapleau has joined Cents as Head of Dispatch, and will be leading the development and commercialization of the pickup and delivery product.
The combined companies will spend the next few months building a roadmap for adding and improving features of both systems into one integrated platform.
For more information, visit the website.
---
DLI Announces 2022
Ontario Hazardous Waste Program Registry changes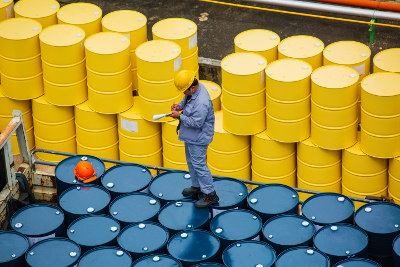 Ontario's hazardous waste generators (including dry cleaners) have some new rules to take note of to avoid running foul of regulators.
The main change is in the method of reporting. Instead of paper reports being sent in, now waste generators will be required to submit their reports through an online reporting portal, beginning January 1, 2023.
Companies can designate their waste recycler to submit the reports and pay any fees involved, but this must be done according to the regulation. Rather than try to restate the rules and changes, we're making a PDF file available to you for downloading. It is the official presentation from the Ontario government, and is easy to read and understand.
Please download it here, and review it so you are ready for the new regulations when they kick in.
---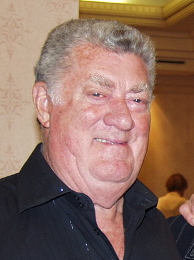 Tom White passes away
Tom White, active in the fabricare industry for over 60 years, passed away on August 30 at age 96. Read more about Tom and see memorial details by visiting our People page.
---
GreenEarth acquired by Greybull Stewardship

Greybull Stewardship, L.P. ("Greybull") formally announced its acquisition of GreenEarth Cleaning. The Kansas City, Missouri-based company is the world's largest brand of environmentally friendly dry-cleaning solvent.
The GreenEarth acquisition marks the latest significant expansion into the garment care space for Greybull. In recent years, the Jackson, Wyoming-based equity firm has invested in several cleaning franchises under their Clean Brands company, including both Lapels Cleaners and Martinizing Cleaners.
The GreenEarth management team, headed by Tim Maxwell, will continue to serve in their current roles.
"This entire acquisition process has confirmed to me that ownership of the GreenEarth Brand is moving from multiple pairs of guiding hands that founded the company more than two decades ago to a group that understands the potential opportunities available through so many avenues in the professional fabric care space," says Maxwell. "The entire team here at GreenEarth is excited for the opportunity to continue to bring environmentally non-toxic cleaning to our affiliates around the globe."
Maxwell added, "The most important thing to note about this acquisition for our customers and affiliates is that GreenEarth will continue to be GreenEarth. The ownership may be different, but the direction and vision of the company and commitment to our business partners remains the same."
---
Continental Creative Services changes name to Girbau Creative Services
Continental Creative Services (CCS), a division of Girbau North America (GNA), recently changed its name to Girbau Creative Services (GCS). "We wanted to change the name to better align with our parent company, Girbau Global Laundry Solutions (Girbau)," said Creative Services Manager Kim Foxcroft.
Developed in 2005 to support GNA distributors and end-users, GCS offers cost-effective marketing, advertising and public relations services. With a team of laundry industry marketing experts, GCS provides distributors and their customers with everything from logo, brochure and website development to signage, direct mail campaigns, vehicle wraps and press releases, according to Foxcroft.
"We've worked closely with distributors and store owners for years to provide the kind of marketing support that sets them apart in the eyes of their customers," she said. "Today, we move forward together under the Girbau umbrella – focused on customer proximity, one team and innovation and sustainability."
For more about GNA or GCS visit www.gnalaundry.com or call 920-428-4682.
---
ALM releases Monkeypox Best Practices for hotels
The growing concern over the increased spread of Monkeypox in the United States provides an opportunity to address best practices for hotel textile processing and handling. With a focus on protecting workers and providing a safe and comfortable environment for the travel public, the Association for Linen Management (ALM) and the American Hotel & Lodging Association (AHLA) have partnered to release their latest best practice document Monkeypox: Textile Handling Guidelines for Hotels.
This collaborative effort included multi-dimensional textile service providers, end users, regulatory authorities, and related industry subject matter experts. The final document involves research of regulatory compliance and incorporates the concerns of the public, customers, and key stakeholders.
"As business and personal travel returns to typical numbers, we felt it important to revisit the best practices for hotel laundries, including additional measures to keep textile service professionals and guests safe during travel with the increase in Monkeypox cases" said Linda Fairbanks, ALM's Executive Director. "And after our work with AHLA during COVID-19, we welcomed the opportunity to collaborate with them again on this project."
For access to the complete Monkeypox: Textile Handling Guidelines for Hotels document, please email Leesy McCorgary at lmccorgary@almnet.org.
---
Tingue Invests in Management Team's Future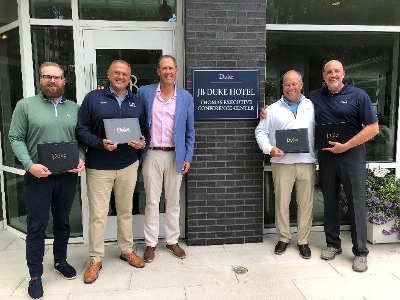 Tingue's management team attended a week-long executive education program at Duke University's Fuqua School of Business, with each participant earning a certificate in Finance.
The Duke program is designed to introduce participants to the essential elements of financial reporting, including managerial and financial accounting. Additional topics include, interpreting financial statements and developing capabilities to communicate operating, marketing, sales, and growth strategies in financial terms.
CEO David Tingue explained, "Our management team has historically been strong in operations management and in sales management. As I look ahead, I believe our managers will best serve both Tingue, Brown & Co., and their customers if they combine this expertise with strong financial competence as well. To that end, we turned to Duke University to help raise the financial understanding and aptitude of four of our company leaders: David Rovetto, Regional Sales Manager; Jamie Bridge, Regional Sales Manager; Chris Melchionni, Regional Sales Manager; and Patrick Robertson, VP of Operations."
Patrick Robertson had high praise for the program. "An exceptional course. Building from basics on day one, to real-world applications on the final day. The Duke program has allowed me to analyze financial statements and make impactful decisions backed by the data. A deeper understanding of company financials is critical for any leader, and this program has made me a much more competent decision-maker within our organization."
---
CFA works to raise profile of industry in Canada
Some things you can do on your own as a business owner to improve your standing in the community. But others are best done by Associations of members. The Canadian Fabricare Association is launching an initiative to remind municipalities, cities and provincial governments of the key role fabricare professionals play in the community.
In speaking to the City of Mississauga Council, CFA President Dino Kantzavalos proposed a program called "Get Close with Your Cleaner Again!", urging customers to remember those who are standing by to care for their garments once again.
In part, his statement said: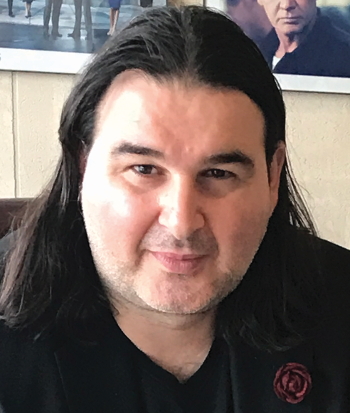 The last two years have been extremely challenging across all levels. We lived through some unprecedented events not seen in our country. This pandemic has caused many businesses to suffer economic stress because of lack of revenues, partly due to government-implemented lockdowns and the encouragement to "stay at home".
However, no industry has suffered more than ours. We saw on average, up to a 90% drop in sales across the country for almost two years. A more dramatic statistic is that our industry has closed over 30% of its locations nationwide. One of the key contributors to these declining numbers is that our industry was deemed an 'essential service', thus causing us to miss out on much-needed financial assistance which other businesses were able to benefit from. Another key detriment was the removal of travel. Not travel in the traditional sense but the type of travel that would take you to a social function. Even funerals were limited. Between zoom meetings and all restrictions there was no need to have your suits and dresses and shirts taken to your cleaner.
We are not asking for a handout. We are asking for your assistance in helping us tell our story.
The City of Mississauga issued a supportive proclamation on July 6, signed by John Kovac, Councillor, Ward 4. It read:
WHEREAS the City of Mississauga is home to over two-hundred dry cleaners, of which combined employ thousands of Mississauga residents;
WHEREAS the City of Mississauga is a significant provider of businesses associated with the fabricare industry;
WHEREAS many businesses have endured economic hardship due to the societally negative effects of the pandemic;
WHEREAS dry cleaning businesses, on average, have experienced a considerable decline in their sales locally and nationally, with many locations having been closed down as a result;
WHEREAS the dry cleaning industry once thrived and is now in desperate need of community support and revitalization;
THEREFORE BE IT RESOLVED
That the Council of the City of Mississauga extends its support to members of the dry cleaning community by acknowledging the hardship suffered but rallying behind their "Get Close with Your Cleaner Again" industry campaign; and further,
That the Council of the City of Mississauga connects with their counterparts at the Federal and Provincial levels, local-area MPs and MPPs included, and calls upon them for their support of this campaign and for their further assistance where possible.
For more information, contact Dino at 416-804-2261 or kdk@tscwetclean.com.
---
TRSA names Brian O'Neil Lifetime Achievement Award Winner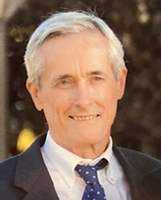 The Executive Committee of TRSA's Board of Directors recently voted to honor Brian O'Neil, president of California Linen Services, Pasadena, CA, with the association's highest honor, the TRSA Operator Lifetime Achievement Award. O'Neil will receive the award on Sept. 15 at TRSA's Annual Awards Dinner, held in conjunction with its Annual Conference in Nashville, TN.
O'Neil, 80, has dedicated his career to working in the linen, uniform and facility services industry and continues to lead the staff at California Linen, where 25% of its employees have been with the company for 25 years and another 25% have been for another 10-25 years.
TRSA Chair Noël Richardson, president, Shasta Linen Supply, Sacramento, CA, noted that the Executive Committee's decision, "allows us the pleasure of extending a heartfelt thanks for Brian's service to the industry with the TRSA Operator Lifetime Achievement Award. This is bestowed in recognition of exceptional personal service to our industry and to the associations that serve our industry."
O'Neil has longstanding ties to TRSA. He served on TRSA's Board of Directors from 2003-'09 and chaired TRSA's Textile Management Committee from 2001-'03. O'Neil also served as the vice chairman of the Textile Management Committee from 1999-'01. California Linen Services is certified Clean Green® and Hygienically Clean Food Service®. Additionally, the company has sent employees to EMI, PMI and MMI to further their industry-specific professional development.
Brian's son Andrew, the general manager at California Linen commended his father's achievement: "Humble and soft spoken, Brian inspires others to become leaders within the organization and beyond…He is a staple in the community and respected by many industry leaders."
For more information on the TRSA Operator Lifetime Achievement Award and to review past recipients, visit www.trsa.org/awards.
---
Malboeuf chosen President-Elect of ALM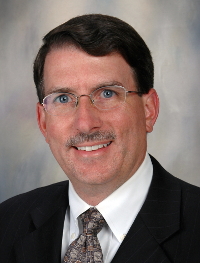 Chip Malboeuf will join the Association for Linen Management (ALM) Board of Directors at the end of June. Malboeuf has been a long-time member of ALM, and succeeds Jim Mangini, RLLD, as president-elect as Mangini moves into the role of president. Malboeuf has over 28 years of experience in the industry, and currently he serves as vice president of Engineering for ImageFIRST Healthcare Laundry Specialists.
"I am honored and humbled at being selected for this position," said Malboeuf. "I look forward to working with the ALM leadership and members and am excited for the opportunity to share my knowledge of the industry and to give back to ALM members."
Malboeuf has taught myriad ALM educational programs throughout the years, and his history with ALM has built a foundation for collaboration with both the incoming and outgoing Board presidents.
"I am excited that Chip Malboeuf been chosen by our membership to serve as the president-elect of ALM," said Mangini. "Chip's extensive background within our industry is an asset to not only our membership but also our Board. I welcome the opportunity to work side-by-side with him over the next few years."
"I am thrilled to have Chip join the ALM Board as president-elect," said Rich Bott, RLLD, CLLM, who is shifting into the role of immediate past president. "I have known Chip for several years and his reputation, integrity, and industry knowledge are exceptional. Chip will add tremendous insight and leadership to ALM as we look to the future to provide excellence in both education and support to our industry. I appreciate Chip's willingness to serve and look forward to working with him."
ALM Executive Director Linda Fairbanks is pleased with the members' decision for ALM leadership.
"I am so proud of how many wonderful individuals we have throughout our membership," said Fairbanks. "So many step up to help others learn from their expertise, and Chip is the quintessential example of working together to make things better for everyone. I'm confident that with his leadership, ALM and its members will continue to grow and thrive!"
---
Cindy Molko, former ALM President, retires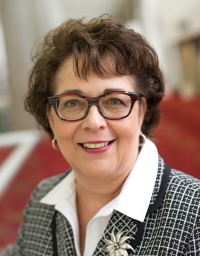 Cindy Molko, RLLD, CLLM, and former president of the Association for Linen Management (ALM) Board, recently retired from her position at Mayo Clinic after nearly 43 years of dedicated service.
"Some of my fondest ALM memories have been with Cindy," said Linda Fairbanks, ALM executive director. "Cindy has always been someone we could reach out to for knowledgeable guidance, whether it be for industry education, understanding member needs, or business insight, she has always been generous and enthusiastic in helping textile care professionals."
That knowledge has been gained through years of working at every level within The Mayo Clinic. Cindy began as a Central Service Tech, and was quickly promoted to a supervisory position, where through the years, she was instrumental in building the Mayo Linen and Central Services into what it is today.
"It has been an incredible experience to work with Cindy, whose knowledge and experience is invaluable to the organization and industry," said Kathy Mulhern, Director Linen and Central Service, Mayo Clinic, Rochester, MN. "I cannot thank Cindy enough for her mentorship. Cindy's consistent support and leadership is responsible for all our accomplishments. Congratulations on your retirement!"
Despite Cindy's many responsibilities at Mayo, she always found time to lead by example in other industry associations and organizations. At ALM, Cindy has spoken at conferences, taught at the Laundry & Linen College, as well as leading by example by completing and maintaining certifications in both the Registered Laundry & Linen Director (RLLD) and the Certified Laundry & Linen Manager (CLLM). She has also participated in the Boards of the Minnesota Health Care Central Service Materials Managers (MHCSMA) and the International Association of Healthcare Central Service Materiel Management (IAHCSMM).
---
Christeyns USA and UNX Industries sign merger agreement to for UNX-Christeyns.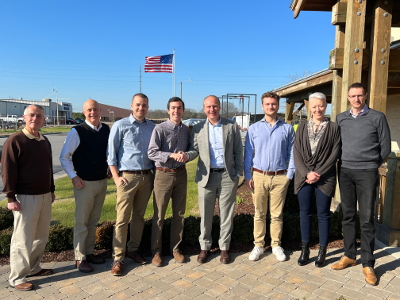 June 13, 2022 – UNX Industries and Christeyns USA announced they are entering into a definitive merger agreement to create UNX-Christeyns. The new U.S. based company will be able to deliver a portfolio of chemicals, detergents, engineered equipment and cleaning solutions to the commercial and industrial textile care market.
This alliance creates opportunities for customers by combining Christeyns' global innovation and supply chain capabilities, with UNX's domestic manufacturing and distribution platform. The agreement also means the companies will be combining their booth space (#4128) and discussing future plans with customers at the upcoming Clean Show, July 30-August 2 at the Georgia World Congress Center in Atlanta.
With the arrangement beginning July 1, company headquarters will be located in Greenville, N.C. Josh Lilley of UNX will serve as Chief Executive Officer and Christeyns' Rudi Moors becomes the President. Sales and service staffs, as well as their established distributor networks throughout the country, will remain in place.
"We have embraced family values for over 60 years in our business, and now another like-minded family-oriented business with a global reach has joined us," commented Lilley. 'This agreement makes us a stronger, more flexible organization that is laser focused on expanding our presence in the U.S."
"This is a true 50-50 partnership, and both companies have compatible values and a shared passion for serving our customers," remarked Moors. "Current and future customers will benefit from a wider selection of products and wash concepts, enhanced service, and the chemical innovation and R&D capabilities we have to offer."
UNX was founded in 1958 and earned a reputation for providing companies with superior, commercial grade cleaning products for their laundry, houskeeping and warewash needs. A supplier to a variety of industries including industrial laundries, education, healthcare, food service, hospitality and athletics, their equipment also is said to help customers increase their efficiencies and extend linen life.
"We strive to bring added value to our customers, and this merger gives us the ability to provide better buying power and new product concepts to make them more efficient operators," said Lilley. "Christeyns has 46 offices, 17 manufacturing facilities and nine R&D centers around the world. When you add in the manufacturing, distribution and supply chain strengths UNX has built domestically, these are strong attributes that will benefit our customers."
Christeyns USA was a division of Christeyns, the $300M family-owned and operated Belgian manufacturer of cleaning, hygiene and disinfection products for laundries, the food industry, cleaning companies and the medical sector serving customers in over 50 countries.
"We intend to be one of the top three chemical providers in the textile care sector," said Moors. "As a family owned company, UNX developed very close relationships with their customers that was integral in building their business. When you add in the full complement of resources from an internationally respected company, UNX-Christeyns represents the best of both worlds. We have our customers' best interests in mind, and our combined resources and experience will benefit them across the board."
Any customers who have questions are encouraged to contact their respective UNX Industries and Christeyns representatives.
About UNX-Christeyns
Based in North Carolina, the partnership of UNX and Christeyns brings together more than 100 years of experience in the textile care industry. Specializing in commercial quality cleaning chemicals for the laundry, housekeeping, warewashing, and dry and wet cleaning markets, these products are supported with custom designed dispensing equipment. Learn more by calling 800-869-6171 for more information or visit the website.
---
Read the official government press release here.
What does it mean for you? Will it include the poly you send your customers' garments home in? Read the definition of a "single use bag" and you may be enlightened… or confused.
SPECIAL UPDATE FROM KEN OLSEN of Environment and Climate Change Canada, via Sid Chelsky:
"I have followed up with our colleagues managing the Plastics Regulations and they have informed me the Single-use Plastics Prohibition Regulations do not cover dry cleaning bags.
Further details are available in the Technical Guidelines, where it is noted that bags to protect clothes after professional laundering or dry-cleaning are not intended to be prohibited by the Regulations: Single-use Plastics Prohibitions Regulations Technical Guidelines – Canada.ca
---
Gurtler Celebrates 40 Years with Video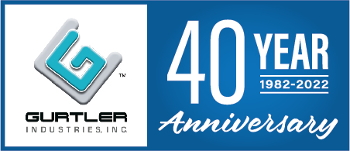 Gurtler Industries recently released a short video that commemorates the 40th Anniversary of the company. The video features the three generations of the Gurtler family, Bill, Greg and Jake, and their thoughts on the company that had its start in 1982. Bill, now the Chairman and his son Greg, President, were there at the beginning when Gurtler Chemicals started as a regional laundry specialty chemical producer and service provider. Now Gurtler has stretched its coverage across the US, Canada, and Mexico, opened a business unit in Australia and has customers in the Caribbean and Central America.
Jake Gurtler, V.P. Corporate Accounts, joined the company in 2008 and is the third generation to take a role in managing Gurtler's growth. In the video, Bill, Greg, and Jake review how Gurtler has built on its successes over the decades with primary focus on the Gurtler Advantage: Service, Innovation and People. They especially take the opportunity to thank all our loyal customers, some who have been with us for the entire 40 years!
The video can be accessed on the company's website home page or on Gurtler's YouTube Channel.
Gurtler Industries is a leading manufacturer of advanced detergents, specialty chemicals and injection systems for the commercial laundry industry. From its headquarters and research center in suburban Chicago, Gurtler supports the entire spectrum of the laundry industry, including healthcare, hospitality, industrial uniforms, shirt laundries and textile rentals. Gurtler is a family company now in its third generation, maintaining its tradition of excellence, innovation, and service.
For more information, contact Gurtler Industries at 800-638-7300 or visit www.gurtler.com
---
AWGS Annual Meeting in Florida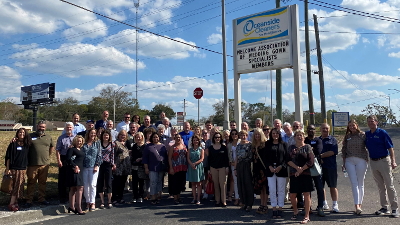 Members of the Association of Wedding Gown Specialists (AWGS) met recently in Jacksonville, Florida, to discuss marketing strategies with wedding industry experts and elect officers. This year there were two stops on the traditional plant tour: one at Oceanside Cleaners award-winning plant (2020 CNET Global Best Practices) owned by AWGS members Mike and Amy Harris, and the other at the company's remarkable, completely computer-programmed drop shop.
A highlight of the meeting was the presentation of the eleventh annual Jack Barth Memorial Award of Excellence. Initiated by Linda Stokes-Barth in remembrance of her late husband and his achievements in the dry cleaning industry, the award recognizes a member of the Association of Wedding Gown Specialists for advancement, promotion, and development of industry standards for wedding gown care and for outstanding contributions and service to the Association and its members.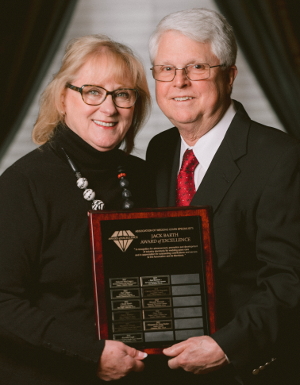 For the first time ever, there were dual honorees, Greg and Margaret Butler of Dublin Cleaners in Columbus, Ohio. As AWGS president Kermit Engh noted when he presented the Barth Award, "The Butlers represent the heart of our association—family-owned businesses with a long history of both exceptional care for wedding gowns and community activity. When the Butlers joined the association in 2007, they credited AWGS for tripling their gown business over the following year, but AWGS in turn has greatly benefited from their membership—not least because we truly look forward to the true pleasure of their company at our meetings."
Speakers at the conference presented a range of important trends and ideas for branding and networking. Kirsten Ott Palladino, founder and editor of EquallyWed.com spoke about learning to use inclusive language and affirming values. Something as simple as adding the phrase "We support wedding equality" to a website is an effective way to better serve and market to the rapidly growing LGBTQ+ community.
Trevor Allred of Kenect.com demonstrated the benefits of marketing via text through a business phone number rather than a personal cell phone. As opposed to dealing with texts to a personal number at inconvenient times, a company's business phone can be programmed to be available 24/7 and accommodate a repeatable process with an automatic response.
Francis Flair's exceptional presentation completely convinced the group that effective management of the customer's experience can make price irrelevant. As he describes on his website, www.FlairConsultingGroup.com, creating standards for each part of the cycle of the customer's experience removes variations and provides a consistent world-class customer experience at every touchpoint by every employee. Flair's personal story is also inspiring. Growing up in an orphanage in Ghana alongside his younger brother, he personifies the American dream of personal achievement.
Other presentations included "Is Your Number 1 Employee (Your Website) Ready" by Tracy Arnett of Wedding and Party Websites, "Surviving the Pandemic and What Lies Ahead" by Kermit Engh of Methods for Management, "Documenting the Bride's Gown" by Vikki Reed of Fashion Cleaners in Omaha, Nebraska, and "Why and What to Blog" by Michael Astorino of Fabricare Cleaners in Norwalk, Connecticut.
In addition to speakers, there were a series of round-table conversations offering everyone in the group the chance to discuss topics ranging from the best techniques for dirty hemline to magnets for attracting wedding couples.
Re-elected to office were president Kermit Engh, vice president Gary Fine of Parkers Custom Clothing Care in Toronto, Ontario, and secretary-treasurer Sharlene Thum of Five Star Wedding Gown Specialists in San Antonio, Texas. Malcolm MacGregor of Browns Cleaners in Ottawa, Ontario, serves as immediate past president and chair of the finance committee.
Incoming members of the Board of Directors are Mila Martin of ArGown Preservation in Bentonville, Arkansas, Michael Rowe of Shores Fine Drycleaning in High Point, North Carolina, Angel Suarez of Rey's Cleaners in Miami, Florida, and Heather Ziccarelli of Owl Cleaners in Pittsburgh, Pennsylvania.
Sponsors of the event were Foster-Stephens, Inc., Sankosha-USA, Inc, Select Risk Insurance, and Kleerwite Chemicals.
AWGS is a not-for-profit trade association with members in seven countries.
---
DLI Virtual Presentations in June
The Drycleaning & Laundry Institute (DLI) is hosting two intriguing webinar presentations in June that you won't want to miss. Both presented by long-time cleaners who've "been there, done that, and survived it", the online sessions will cover the areas of laundry lockers and evaluating your marketing efforts.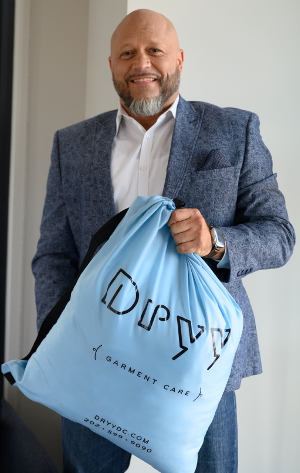 ---
My experience implementing dry cleaning lockers
June 8, 1 p.m. Eastern time
Ken Sandy of Dryy in Washington, D.C. can save you the frustration of figuring it all out for yourself where laundry lockers are concerned. His presentation will walk you through what he did right… and what he did wrong along the way.
If you're thinking about diving into the interesting service of providing laundry lockers, you'll want to tune in.
---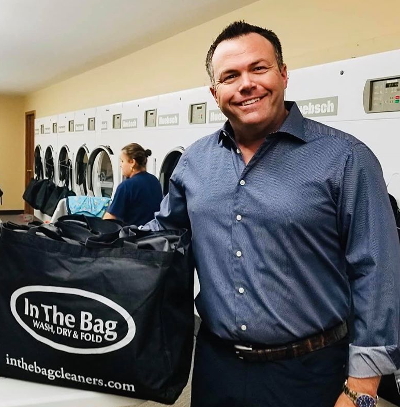 Measure your marketing — Only do what works
June 15, 1 p.m. Eastern time
Industry marketing coach Dave Coyle of Maverick Drycleaners of Wichita, Kansas will help you figure out how to measure your marketing efforts. After all, how can you tell what works if you don't measure it? His presentation will help DLI members evaluate their marketing so they can focus on what drives result.
In addition, DLI will also offer it's usual Peer-to-Peer Members-Only Zoom Calls and the On Demand Video Library is always available. For details on any of DLI's programs visit the website: DLIonline.org
---
TRSA Annual Award Winners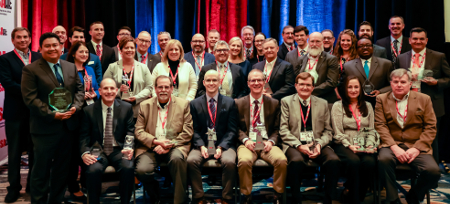 On March 30, 2022, individuals and operations were honored by their peers for outstanding efforts made in specialized categories in their digital, safety, educational, inclusionary and operational pursuits.
Best Plant Award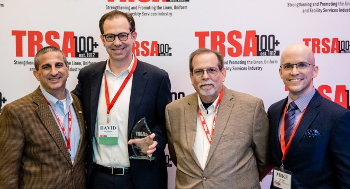 This an award honoring a company that is setting the standard for how an operation should be run, as voted by their peers. This year the highest honor that TRSA can bestow was awarded to the Unitex plant in Linden, NJ.
Unitex was honored for their diligent commitment to customer satisfaction, ensuring high reviews through weekly surveys, quality fulfillment rate reviews and data analytics. Operating seven days a week, the plant houses 200 full-time employees and produces nearly 140,000 pounds of laundry to serve nearly 30 routes weekly.
---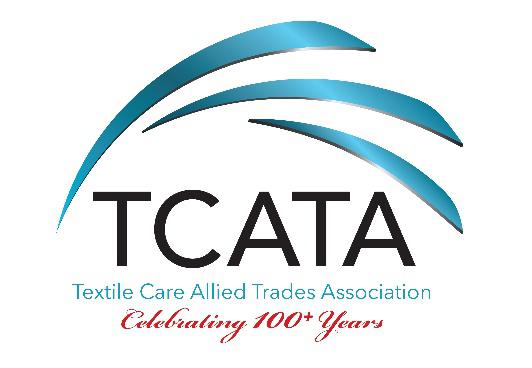 TCATA Honors Schwarzmann
The Textile Care Allied Trades Association honored Fred Schwarzmann, Jr. of A. L. Wilson Chemical Company with the prestigious J. Morry Friedlander Award at its 2022 Annual Educational & Management Conference, April 3–6 at Wild Dunes Resort in Isle of Palms, SC.
Fred served on the TCATA Board of Directors in various positions from 2005-2011 and most recently as President of the Board beginning in January 2020.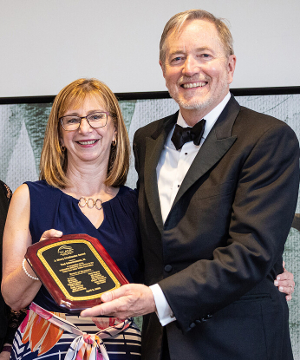 After receiving the award, Fred said, "I was certainly touched by the recognition I received, but I know that my contribution would not have been nearly enough in a vacuum. Only by pulling together were we able to protect TCATA through the dark days and re-launch it into a bright future. Thank you once again!"
TCATA established the J. Morry Friedlander Award to honor outstanding dedication and service to the association, naming it to acknowledge the unrivaled enthusiasm, dedication and goodwill Friedlander generated in his more than 40 years of service. Only six people have received the award since it was introduced in 1994.
New President
Also at the event, John Silverman, President of Tschopp Supply Company of Buffalo, NY, was installed as the incoming president of the Textile Care Allied Trades Association. He will serve a two-year term as president.John previously served on TCATA's Board of Directors representing Distributors and in the role of Treasurer.
John began his career at Tschopp in 1989. By 1999, John became Corporate Vice President and General Manager. In 2005, James Tschopp retired, and John Silverman assumed the role of Corporate President. When asked what being a member of TCATA has brought to Tschopp Supply, John said, "The relationships and connections I've made through TCATA have helped Tschopp Supply grow as a company."
---