CURRENT FEATURE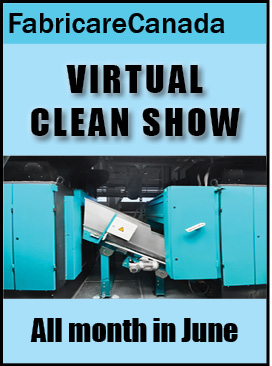 Virtual Clean Show 2021
Who would think we'd ever get to the point where we forgot the aching feet and longed for a Clean Show? The pandemic has shown us the importance of in-person interaction, but the next show isn't until August 2022. So, to tide you over we've assembled a three-part Virtual Clean Show and invited companies across the board to contribute their information.
Part 3 of our 3-part series is here…
---

Free CINET Webinar, June 17
Awareness of Sustainability Value of Professional Textile Care
CINET is a European-based international organization focused on professional textile care best practices, industry developments and education.
The webinar program will focus on both Business-to-Customers, and Business-to-Business segments. If you are having trouble convincing customers and potential customers that doing their cleaning themselves is actually bad for the environment, this webinar will help you with facts and information you can share.
To learn more, and register to participate, go to the CINET website.
---
Over the Border
HappyNest now available in more than half the U.S.
With new expansion into the Northwest of the U.S., HappyNest has increased its reach in the country to over half the states. The company partners with established cleaning companies by providing software to facilitate affordable, next day pickup and delivery laundry services to businesses and residents.
The company is offering a free Webinar about its business model and software on Wednesday, June 16.
Learn more in Over the Border…
---
People in the News
ZIPS Dry Cleaners names Bob Barry President and CEO
Barry, a restaurant veteran and business strategy expert, will be focusing on expanding ZIPS footprint throughout the US, and guiding the company out of the lingering effects of the pandemic.
---
LAST CHANCE TO PARTICIPATE….
Quick Industry Snapshot Survey
It's time for a fresh snapshot of the industry. How are you doing?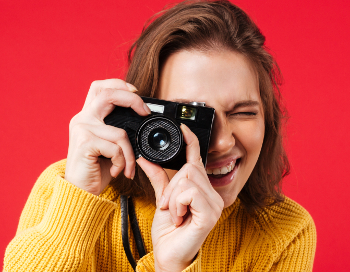 ---