---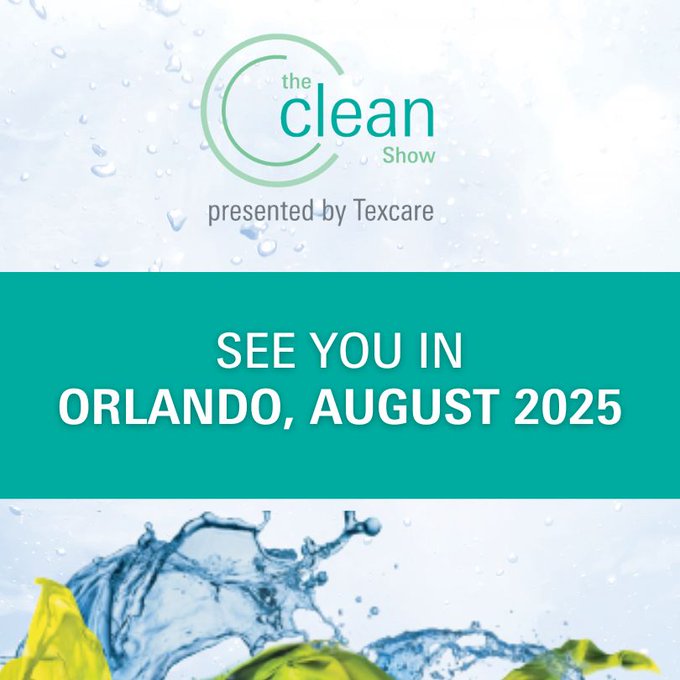 Yes, you're tired of it. But whether you were there or not, it's good to take a last look at the overall Clean Show experience. Check out our Clean Show Diary and enjoy the photos from the CLATA Canadian Reception.
We're still waiting for final numbers on the participation in the Show, but the organizers, Messe Frankfurt, seemed pleased with what was happening during the event.
The next show is in Orlando, Florida in August 2025. Make plans now to attend. The world is changing fast, and so are your customers. You need to stay ahead of the curve.
Oh, and who won that $100 Amazon gift card just for sharing an email address with us? Well, you'll have to check the story to find out.
---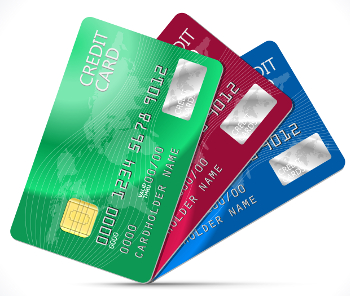 Did you take Visa or MasterCard between 2001 and 2021?
Your company may be eligible for money from a recent Class Action lawsuit involving merchant discount fees and interchange fees. Up to $5000. Check out the details here. At least one Ontario cleaner has already been able to claim $600.
---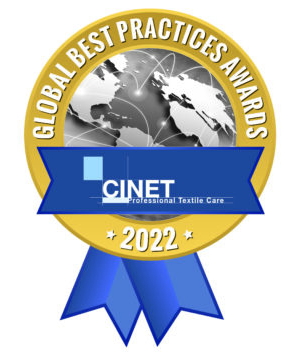 ---
Deadline nears for CINET award applications
If you are planning to enter the CINET 2022 Global Best Practices Awards competition, time is running out. August 15 is the deadline for initial applications. Winners from each country will be competing at the Expo Detergo show, October 20-21. For more information and to enter, check the CINET page.
---
Kevin Minissian awarded posthumous lifetime achievement award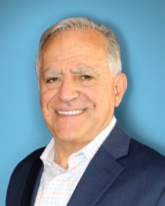 The Textile Rental Services Association (TRSA) has awarded Kevin Minissian, former president and CEO of Norchem Corp., posthumously with the TRSA Maglin/Biggie Lifetime Achievement Award, an honor recognizing the exceptional lifetime contributions by a supplier partner to improve the association and industry.
---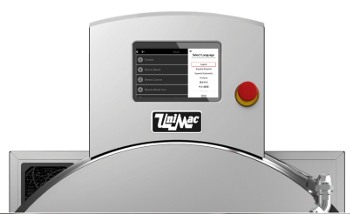 UniMac announces the release of its next generation control platform. UniLinc Touch builds on the advantages of its popular UniLinc control and puts them in a touchscreen.
---

OUR FEATURE STORIES FOR AUGUST, 2022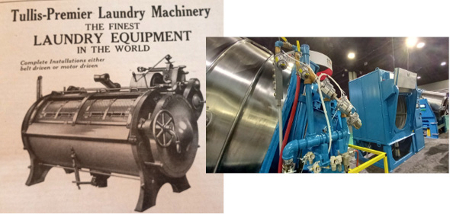 It's hard to capture a Clean Show in one article, so we'll be bringing you several through the rest of this month. In this article, we take a look back and a look ahead, to see how far we've come… and wonder what might be next.
---
OUR FEATURE STORIES FOR JULY, 2022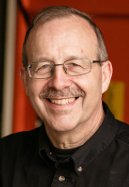 Everyone is looking for an edge: Something to differentiate their business to make them more successful. A product or service that would bring in more customers. Where would you find something like that? The Clean Show in Atlanta next week!
I've been thinking about some of the greatest hits from past Shows, things that have helped my business and our customers' businesses.
---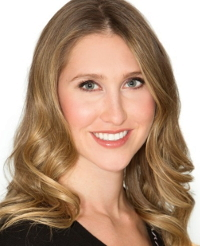 Summer calls for easy reading, so July called for a light-hearted column. I'm always pleasantly surprised when a dry cleaner makes its way to the big screen. Here's a roundup of my favourite dry cleaning related movie and TV clips.
Be sure to click on each subheading to watch the relevant clip on YouTube.
---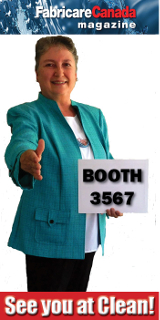 In just over 2 weeks the industry will be gathering in Atlanta for the first Clean Show in three years. It's also the last one for three more years. This is a pivotal show! But just because it's important, that doesn't mean the Show can't be fun.
---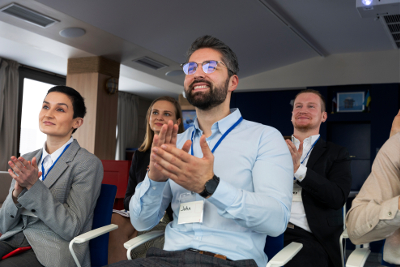 Are you proud of your company? Think you're doing a great job? Then how about nominating your team for a major industry award? The CINET Global Best Practices Awards for 2022 brings great positive publicity to the whole industry, and especially to the winners. But what does it take to enter? What makes a winning presentation to the international jury? What will your company gain as a result of entering?
---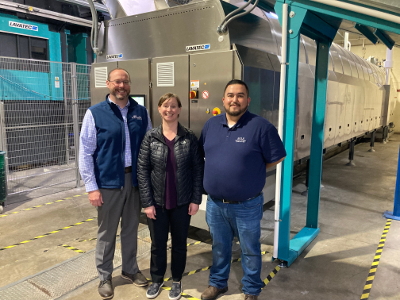 It's great to see companies moving ahead after the downturn of the pandemic years. One linen service has increased its capacity and cut its water consumption by 30,000 gallons a month with new equipment.
---