Did you know we offer Classified Ads?
Check out what's for sale and
pick up some deals for your plant!
Classified ads.
---
OCTOBER COLUMNS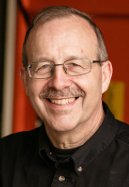 The Manual — An important part of the machine.
When you bought that new car did you throw the owner's manual in the garbage? Did you just get in the car and start pressing buttons until it started to move? Why do we assume that we can just figure things out as we go? Even if you hesitate to ask for directions when you are driving around lost, don't neglect this essential part of keeping your plant running smoothly.
Rethink What It Means to Expand Your Business and Customer Base
Everybody admits two things: There are fewer customers bringing in work for you to do, and there are fewer dry cleaners to do the work. This is a prime opportunity for you to grow! With the popularity of e-commerce and delivery services, businesses are now able expand their footprint and appeal to customers outside of their backyard without building bricks and mortar. It's time to rethink your expansion strategy.
---

Call for DLI Board of Directors Nominees
The Drycleaning & Laundry Institute is seeking nominations for DLI members qualified to serve on the Institute's Board of Directors for terms beginning in Summer 2022 to Summer 2023. The DLI Board is comprised of business owners, top-level managers, distributors, and manufacturers who volunteer to act as DLI's policy-making body. Nominees should have a strong interest in serving their fellow industry members and be willing to accept the responsibility of guiding the Institute's activities into the future.
For more information regarding the nomination process, please contact DLI CEO Mary Scalco at MScalco@DLIonline.org. The nomination deadline is February 15.
Director nominations are being sought in Districts 2 and 6, covering the following states. Nominees must operate in the states listed for their district.
District 2: Delaware, District of Columbia, Maryland, North Carolina, Pennsylvania, Virginia, West Virginia
District 6: Arkansas, Kansas, Louisiana, Mississippi, Missouri, New Mexico, Oklahoma, Texas
For more information about DLI and its programs, visit https://DLIonline.org.
---
FEATURE
Roll Call, please!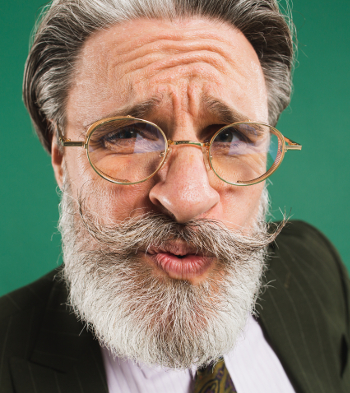 Remember back in school when you were young, the teacher would begin class with a simple roll call? Each name was read off, each student responded, and a check mark went in the book. It was the easiest way to ascertain who was present and who was not.
After the last 2 years we've all gone through, it's time for a roll call of our Canadian industry partners. We can't get you all in a room and go through the list, so we use our annual Buyer's Guide as the roster. If you've been in the Guide before, you've already been contacted to submit your updated information. If you want to be in it (open to any company that supplies the Canadian fabricare industry), you can fill out a form and join the class.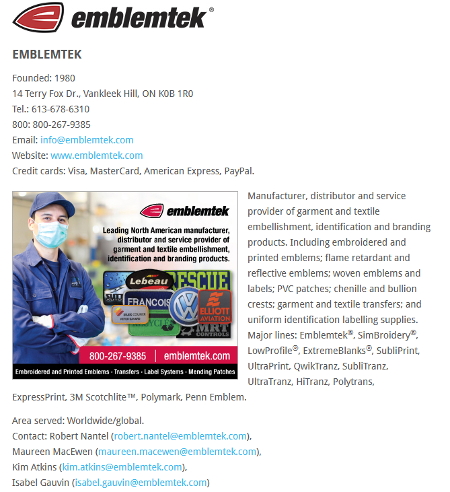 People will be reviewing the Buyer's Guide with more than passing interest this year, as a number of companies have closed their doors for good during the pandemic. You don't want there to be any doubt at all that you are alive, your doors are open, and you're ready to do business — so please fill out the requested form and let us include you.
You can access all the necessary information from the menu at the top of our page. Hover your mouse over the Buyer's Guide tab and options will drop down.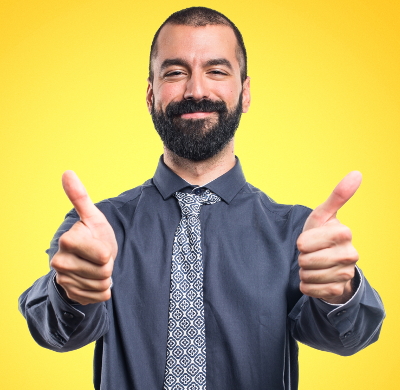 Consider dressing up your free listing with an eye-catching logo, an ad that gives more details, or a photo of the key person your customers will deal with when they contact you.
We're eager to get a friendly thumbs-up back from all of you, and to let your current customers, as well as potential new customers, know where to find you. Thanks for participating!
---
Feature Story
Different, not unequal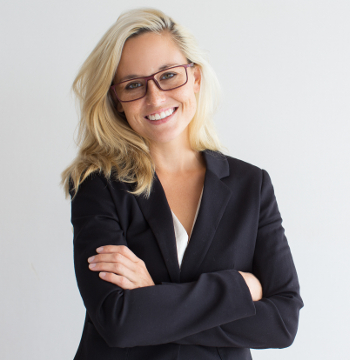 It isn't news to anybody that there are far more men in our industry – particularly in management or ownership positions – than women. Being less numerous brings with it challenges that might be surprising to some people, but also opens the door to unique management styles.
We interviewed some women in management in the Canadian industry to see what they thought of their role in it today.
---