CINET's Hybrid Program seeks Young Laundrepreneurs
|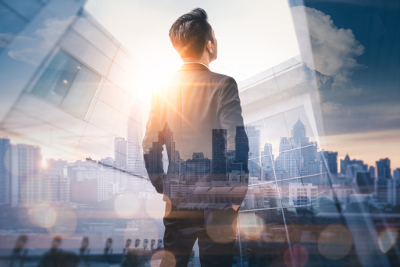 In the Fall of 2019, I had the privilege of travelling to Ophemert, a small town in the Netherlands, to attend CINET's Young Executive Program. CINET (Comité International De L'Entretien du Textile) is an umbrella association with over 100 members worldwide. CINET's aim is to share relevant industry information with its members and often has a strong focus on innovation and sustainability. Their team of texcare professionals continues to build a global network of businesses through hosting its well-known Best Practices Awards Competition and creates unique programming for those in the textile care industry. The YEP is one such program, and this year CINET is delivering their program with a twist – using a hybrid model of both digital and in-person learning.
Almost two years ago my YEP session kicked off at CINET's headquarters, a beautiful historical building in the Dutch countryside. As for accommodations – who needs a hotel when you have the option to stay in Ophemert Castle, a 'kasteel lodging' just one block away from CINET's HQ. On day one I met my fellow participants in a boardroom organized with whiteboards and notebooks. A table with bitterkoekje (traditional Dutch cookies) and tea was also set up at the back of the room, ready to combat jetlag and the possibility of 'hangriness'. We kicked off the day with introductions. My session included business owners from Germany, France, Denmark and St. Lucia. My peers came to the session from a wide range of business models, including traditional family-style businesses (like mine), novel apps and industrial laundries.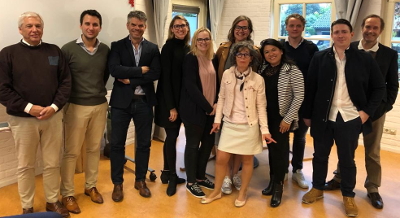 Throughout the weekend our group heard from CINET's texcare professionals who shared industry reports, growth trends and sustainability metrics. We were also encouraged to brainstorm a new and unique concept that could be used to solve a problem at our own business. After two days of speakers, working sessions and socializing, I left the Netherlands feeling happy to have met other young individuals from the industry and to implement a few new ideas!
In 2021 and 2022, the Young Executive Professionals Exchange Program will continue in a new hybrid-style format that will combine online and, when possible, in-person learning sessions. The first in-person meeting will be held at the Texcare International Show in November in Frankfurt. This will be followed by a meeting at the Clean Show in Atlanta next summer (2022) and then a final meeting will be held in Milan in October 2022. Online content and sessions will be announced throughout the year.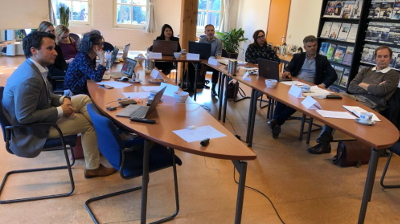 CINET's Young Executive Program is for young entrepreneurs in the retail textile cleaning (B2C) or industrial textile services (B2B). In addition to receiving a certificate, the next group of YEP participants will have the opportunity to reflect on their experience during the pandemic, share more about their business's ideal future state, and discuss business strategy as it pertains to new markets, digitization and sustainability. Each hybrid session will be led by one of CINET's texcare experts.
Depending on the world's reopening, additional sessions may be scheduled. The best part? Currently registration is free of charge! If you have a young professional who is eager to learn more about the industry and grow your business, connect with the team of CINET to learn more.