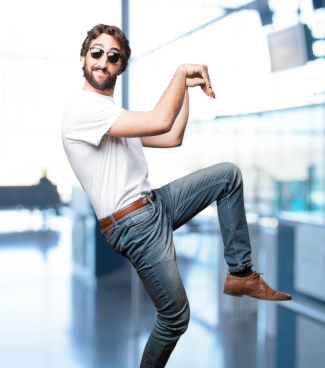 Side Hustle is a cool term for a revenue stream, which translates into making more money. They've grown in popularity as a way to diversify your revenue because of the untapped potential inherent in access to new customer groups.
It's worth considering having extra products and services that have a high profit margin and don't require too much inventory or expertise. If a side hustle is also fun, all the better.
Why consider a side hustle?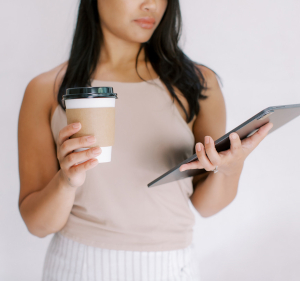 The typical customer has changed a fair amount, and even more since the pandemic did a seismic shift in our society. They want different service levels, more options, and more al a carte. They have different garments, materials, time demands and have less brain space to put towards managing their wardrobe and other textiles.
New parents, working families, lots of sport equipment, single professionals that work many hours and travel a lot, seniors that need assistance—people with new needs are open to new places to get those needs met. You can be that provider.
Hustle up some ideas
Here are a range of ideas. Some are common, and some are "out there." My goal here is to get you to think without restraint.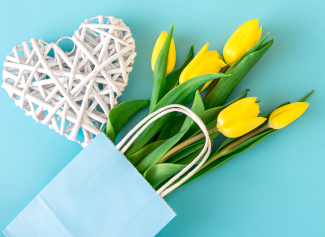 Flowers. Keep prepackaged bouquets of colourful flowers that are easy for customers to buy. Putting up a sign that says, "We have flowers!" notifies both current customers and passers by. You've seen the kind of bouquets I'm talking about at the grocery store. They attract the eye, are easy to grab and they seem to sell steadily. Don't even think about custom bouquets—there are florists for that. Keep it simple.
Gift baskets. You serve customers who get garments cleaned in order to attend different kinds of venues. It could be the office, or it could be a formal affair. A birthday party, a graduation, a celebration, even a funeral. When people need a quick gift basket, they generally need them right away. Target the most common events to keep inventory low and moving. Assign someone to tend to the display and keep it attractive. No dust!
Key cutting. There are even machines now that do the work for you, allowing the customer to put in the key, put in the money and out comes the new key. Again, a sign will let them know it's available.
Shoe care and repair. If you have extra labour capacity, this can be a nice bump as the material needed is very low and shoes can be cleaned in 15-20 min if you use good quality products. For actual repairs, sign up with a company that does repairs for many cleaners. You ship the shoes, they come back looking like new. You bank the profits.
Collaborations with nearby clothing stores, restaurants, realtors, sports teams, etc. For ideas on this, watch what's going on in your shopping center, nearby shops, and in the newspaper. Look for what's popular, and think of a creative way to tie in with it. Then approach the company you target with a solid, reciprocal proposal.
Cleaning and deodorizing hockey gear and other sports equipment can be an excellent way to boost revenue. Nobody wants to do these things. You will need good equipment that can handle the bulky items, and an ozone chamber is recommended. When you're not using it for sports stuff, you can use it for fire restoration and smoke elimination work.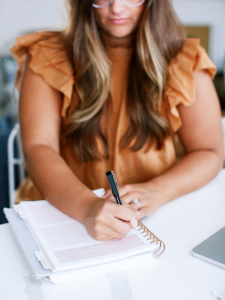 How to think about side hustles
Ask yourself some questions when exploring a side hustle.
Will this add to or take away from my core business?
What kind of training is needed?
Who is going to be the champion?
What is the investment in new equipment, product, space, etc.?
How can I run a low risk experiment?
Being an entrepreneur means experimenting, trying new things, taking risks. I encourage you to look around your area and see what services exist and what is missing. Come up with some ideas, set some simple goals and give it a good effort.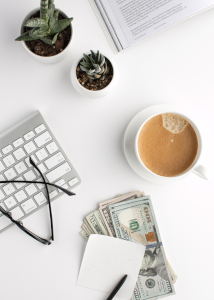 Bottom Line
Even more investigation is needed when adding a side hustle than when adding a regular service to your roster. You're stepping outside your comfort zone. You are taking on something that will require thought and planning. And you have to be willing to pull the plug if it doesn't live up to expectations after a specified time period.
That said, some people have turned side hustles into major revenue streams to support the core business when things are slow. If a side hustle gets too big, or threatens to overwhelm the main purpose of your company, maybe it's time to spin it off into a business all its own. If you're big enough to dream it, you're big enough to do it.
---
Latif Jamani is the owner of Elevation Supplies, a fabricare distributor based in Calgary, AB, specializing in supplying poly, hangers and chemicals for dry cleaners and commercial laundries across Western Canada. He has been an entrepreneur for 15 years, has his Executive MBA from INSEAD, and is a business coach working with small business owners and their teams to grow. You can reach him at latif@elevationsupplies.com.