The Dry Cleaning & Laundry Institute's training course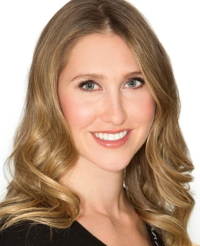 In early March I had the privilege of visiting The Dry Cleaning & Laundry Institute (DLI) to take part in their 'Introduction to Dry Cleaning' course. Instructed by DLI Education Director Brian Johnson, the five-day course focuses on dry cleaning fundamentals, including fabrics and fibres, spotting, stains, pressing, equipment and more. Read on to learn more about my experience and to see if this course is something you should attend. Spoiler Alert: It is!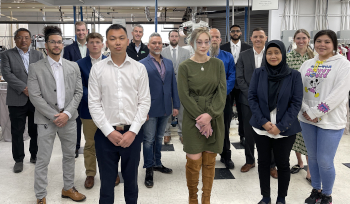 Arrival
DLI's headquarters is located in Laurel, Maryland, a city of 30,000. Though small, it's close to major hubs including Washington DC, Baltimore and Annapolis, which makes it easy to get to and from several international airports. The Double Tree, one of the hotels recommended by DLI, is quiet and comfortable. As is standard with Double Trees, you are greeted with a warm chocolate chip and walnut cookie at check-in. (Insider tip: You can ask for an extra cookie each day, and this became a common practice among our group.) I woke up each morning and hit the fitness centre before heading to the complimentary breakfast buffet. Staying at the Double Tree also includes a free shuttle service to DLI each morning and afternoon.
Day 1 – Off to Class!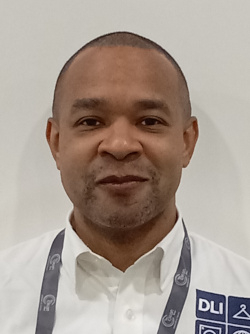 It had been a while since I'd been in a formal classroom setting. My 'class' included 15 participants from around the globe, including Malaysia, Canada, Australia, and five different states. The class makeup was a blend of managers, production staff, and some who were completely new to the industry. Instructor Brian Johnson has a wealth of knowledge, with over 20 years of hands-on plant and in-classroom training experience. After basic introductions, we opened our binders and got into Day One material: fabrics and fibres. Brian gave us a handful of swatches to glue into our binder, and provided detail on how each is made and how they can be affected in the cleaning process. We left day one feeling excited but overwhelmed – after all, we were to have our first quiz the following day.
Day 2 – Time for Some Hands-on Stain Removal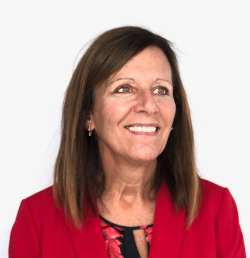 Moving on to Day Two, the class had the pleasure of meeting Mary Scalco, DLI's CEO. Mary provided our group with an industry outlook, comparing the recent pandemic to 'The Polyester Era' when hundreds of dry cleaners closed shop, and only the strongest survived. It's dry cleaners who are investing back into their businesses and into training programs that will prevail. Next up, we headed to our spotting boards to remove our first set of 'test' stains – olive oil and nail polish. I've never been behind a spotting board, and it felt gratifying to see the stain lift out of the fabric and disappear!
Day 3 – Don't Put Me on a Presser!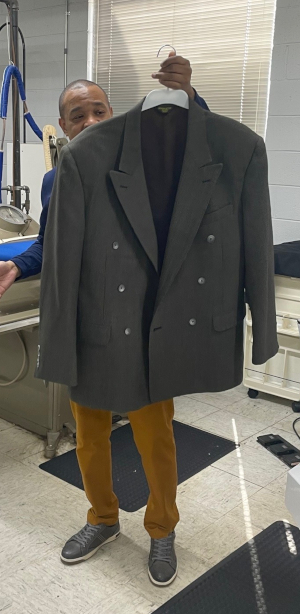 On Day Three, we focused on the equipment side of things – dry cleaning machines and pressing equipment. In the intro course, students are taught basic pressing for garments like skirts, pants and blazers. (Note to self, I am not a very good presser, and I have a new-found appreciation for our pressing department. They are experts at what they do and it's clear that high-quality pressing takes a lot of practice.) Next, Brian gave us an overview of dry cleaning machine maintenance, solvents and cycle times, which was a good refresher for the experienced and eye-opening for the 'newbies'. In the evening, someone in our group organized a trip to attend the Washington Wizards basketball game and to see the famous DC cherry blossoms. Sightseeing and stain removal – a beautiful combination.
Day 4
Speaking of combinations … Day Four focused on combination stains. Tackling combination stains like lipstick required us to bring together everything we had learned thus far and put our skills to the test. Brian also had us focus on protein stains, using a protein formula in combination with a digester. We learned about the four 'W's': Without alkali or acid, Warm, Wet and Wait. While digesters are sometimes ignored in plants due to the associated 'wait' time, they're sometimes the only agents that can remove an old protein stain. Perhaps some things are worth the wait.
Day 5 – Pizza Party & Goodbyes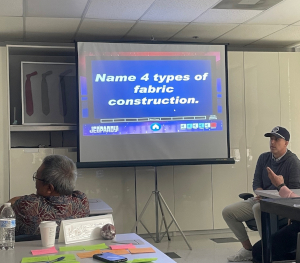 What's a 'school' Friday without a pizza party and group game? Brian divided us into groups to work on our first of two final exams – the stain removal portion, which included having us remove two mystery stains. Before our final written exam, Brian played Alex Trebek and led us through a game of Jeopardy – dry cleaning themed. Questions were designed to help us study – with topics like 'fabrics and fibres', 'dry cleaning' and 'stain removal'. The class wrapped up with a discussion, Brian answering any outstanding questions, and a group exchange of emails and phone numbers.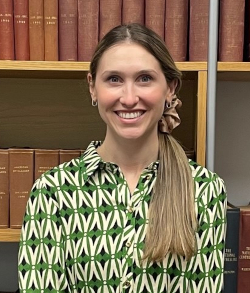 At the beginning of the week I thought I would be excited to head back to Toronto, but after completing the Intro course, I would have happily stayed for the next two weeks for the Advanced portion. The course gave me a renewed sense of pride for our industry. While our clients may think it's just 'laundry', the original dry cleaners were chemists, and today it still requires knowledge, experience and attention to detail. Most of the time, the dry cleaning industry depends on knowledge transfer, or passing information from the experienced to the inexperienced. While I don't doubt we've all had good teachers, there's also a chance that people in your plant are doing a lot of things because 'that's the way it's always been done'. Learning dry cleaning the 'DLI way' allowed me to reflect on our current practices and how they may be able to be improved.
I would highly recommend learning more about what DLI has to offer your business. Sign up for the next intro course – it's coming up!
Editor's Note: Fabricare Canada offers the Tom Kimmel Memorial Scholarship each year to a Canadian wanting to attend the DLI program. You must be employed full time in a dry cleaning business, speak English, and be able to cover the housing, travel and meal costs. To apply, send an email to becca@fabricarecanada.com with your reasons for wanting to attend and all your details.