Where to get your News in 2022
|
While it can feel overwhelming to keep up with reading all the content sent to our inboxes, reading (or scanning) certain articles can spark ideas and present new opportunities. If you're reading this, you're likely familiar with the industry's most well-known publications, so I've put together a few of my favourite platforms so you can keep your business relevant and keep thinking outside of the box in 2022.
The Business of Fashion
The Business of Fashion (or 'BoF') was founded by Canadian writer and entrepreneur Imran Amed in 2007. The growing media platform publishes independent, agenda-setting journalism with practical business advice, online learning, career building tools, and hosts virtual events and experiences.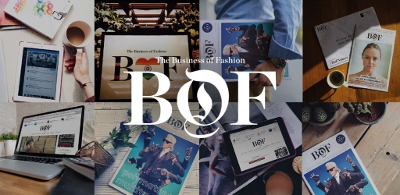 While many of BoF's articles are free, it offers paid options starting at $20/month that give access to exclusive articles, email newsletters, and more. The Business of Fashion's Daily Digest email newsletter is a must-read and features a roundup of the day's most popular articles in fashion, beauty and retail. If you only have time to visit one site, BoF is my first choice.
LinkedIn
LinkedIn is a powerful platform that allows individuals and companies to share company accolades, explore new sales prospects, and monitor competition. It can be a great resource for finding a lot of information in one place. I recommend setting up your LinkedIn profile to follow your suppliers, competitors, friends and sales prospects so you have a 360° view. LinkedIn also gives you the ability to unfollow accounts, which can be useful to reduce the news clutter and get efficient about finding what you need.
Retail Insights
Consulting firm McKinsey & Company publishes several reports a year focused on retail, consumer behaviour and fashion. Each report is written by industry specialists who have dedicated time and resources to gathering data and piecing informative insights together. The reports are published with thoughtful information and easy-to-understand infographics. While not all reports will apply directly to your business, reports on consumer behaviour, sustainability and supply chain may spark ideas and new ways of approaching problem solving.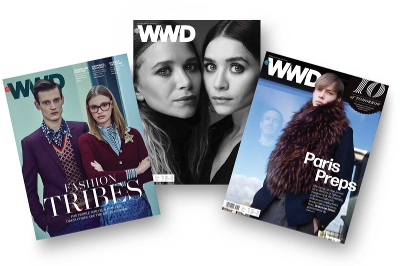 WWD
Women's Wear Daily (or the 'Bible of Fashion') brings its readers information and intelligence on changing trends and breaking news in the men's and women's fashion, beauty and retail industries. Its readership is made up of retailers, designers, manufacturers – and now fabricare professionals! In addition to producing its own content, WWD also features content from other popular sites like Variety and The Hollywood Reporter. If you're someone who has a long commute or absorbs information auditorily, WWD launched a podcast ('WWD Voices') about retail trends in partnership with Accenture. I like to scan WWD for ideas of what things to post on Instagram and LinkedIn.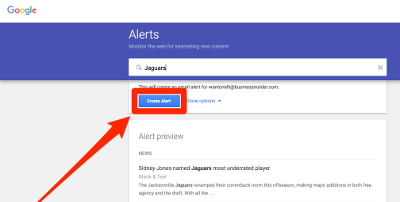 Google Alerts
Google Alerts is a free tool that sends email notifications to your inbox that contain specific keywords and/or search terms. This can allow you to monitor the mentioning of your company, the dry cleaning industry and more. Setting up Google Alerts notifications only takes a few minutes, and you can choose if you'd like to be emailed with updates daily, weekly or instantly. I review my Google Alerts email daily and find it a quick and easy way to monitor what's happening in the news and to stay abreast of any mentions of the company or competitors. Get started with this guide here.
And, of course, I can't forget about Fabricare Canada. Reading our digital magazine, in combination with the sites listed above, you'll be set in the new year.