Fashion Resale & Recycling – A Growing Trend
|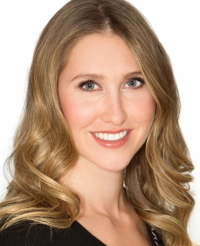 April is Earth month and the right time to think about the climate impacts of the garment industry. As garment care experts, we can educate our clients about how they can extend the life of their garments using these types of organizations.
Did you know that at least 500,000 tonnes of post-consumer textile waste end up in Canadian landfills each year? The fashion industry's impact on the environment has inspired new and old businesses to innovate their operating models to focus on ways to extend the life of garments and reduce the amount of textile waste. These organizations may make for strategic partners with our industry in years to come.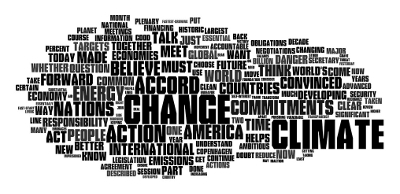 Fashion Takes Action (FTA)
Founded in 2007 by Kelly Drennan, Fashion Takes Action is Canada's first not-for-profit fashion industry organization focused on sustainability. The Toronto-based organization works with both corporate and public partners to educate and offer expertise on textile recycling and circularity. Commissioned by Environment and Climate Change Canada, Drennan co-wrote the 'A Feasibility of Textile Recycling in Canada Report', which dovetailed into an innovative pilot program with big brands, like Canadian Tire, to create their own way to recycle textiles in their supply chains. Curious to learn more or get involved? Every year Fashion Takes Action hosts an annual conference, 'WEAR', which brings together retailers, academics, manufacturers and policy-makers to discuss key issues, and has built a comprehensive toolkit. This year's conference will online in May, and hybrid in October.
NoCloset
NoCloset is a Canadian-based start-up with the mission to be the world's largest and most innovative marketplace for new and second-hand clothing. The app, which plans to launch next month, makes it easier to find a second home for unwanted clothing and accessories that you may otherwise throw out. With a core value of sustainability, NoCloset is prioritizing in-app features to educate its users about sustainable fashion, and plans to partner with like-minded organizations so it's easier for users to donate their clothes once they're unwearable. Founder Kubby Mano and his team are currently looking to partner with dry cleaners in the Greater Toronto Area to pilot the business model. If you're interested in working with an innovative app, reach out to linleym@gibsonscleaners.com.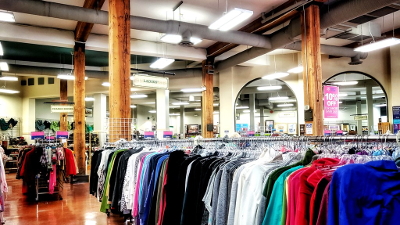 ThredUp
With a billion-dollar valuation, ThredUp is making waves in the rental and resale industry. Co-founded by Harvard Alumni James Reinhart, ThredUp is an online consignment and thrift store that sells second-hand women's and children's apparel. The 'start-up' has partnered with over 15 brands including Pacsun, Target and Abercrombie & Fitch to launch a 'Clean Kit' resale program, where clients are shipped a box with a prepaid shipping label, asked to fill it with clothes, and given a store credit to one of the partner stores in return. ThredUp's proprietary technology sorts, photographs and prices items efficiently, and can use real-time data to alter the price of an item based on its demand. If you're looking to find a new home for your items, and make a profit, check out ThredUp today.

The Restory
The average woman wears a piece of clothing just seven times – The Restory wants to change that. It's on the mission to have 'you fall in love with your favourite pieces all over again' and is an aftercare service for luxury products that aims to revive, repair and restore shoes, handbags and clothing. The UK-based company recently partnered with Manolo Blahnik with a program called 'Mend My Manolos' to offer repair and restoration at their stores at select outlets. "Together The Restory and Manolo Blahnik are championing a responsible approach to support a greener future." Check out The Restory's curated Instagram page to see artisanal workmanship and 'before and after' shots.
Salvation Army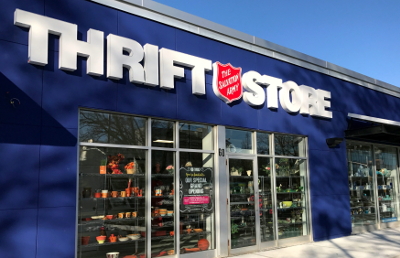 And of course I couldn't forget about the company that started it all. Founded in 1865, The Salvation Army operates the oldest bricks and mortar thrift stores in Canada. Sales go toward the organization's emergency relief efforts and programs that serve over 400 communities and have diverted over 70 million pounds of items from local landfills! The Salvation Army is always in need of gently used clothing especially socks, underwear and men's clothing. Perhaps a spring clothing drive at your business would make for a feel-good initiative. Better yet, they'll handle the logistics of pickup and drop-off to one of their donation centres.
Help your customers help the earth
Your customers know about the issue of garment waste going to landfills. They are aware of the impact of various industries on the environment. Make it easy for them to feel good about helping out by publicizing organizations like those I've listed here, so they can pitch in.