Retiring Customer Garments Well
|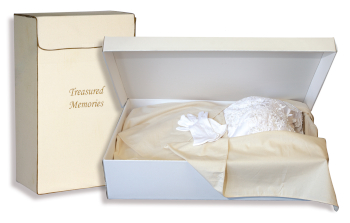 As a final take on retirement for our September 2023 issue, consider the cherished garments your customers wear to unforgettable events—be they weddings, christenings, prom, military parades, sports events, or special anniversaries. They often wonder what to do with them when the event is over. They don't plan to wear them again, but there has to be something better than just hanging them in the closet.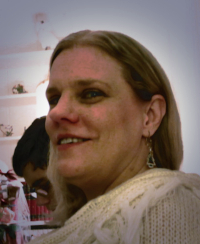 If you're not offering garment preservation, you're missing an opportunity to meet a special need for your customers, and a potential profit area for your company.
Think inside the box
We interviewed Nancy Jones, President of Foster-Stephens of Elk Grove Village, IL, long-time supplier of preservation boxes, to find out how this corner of the industry has changed over time.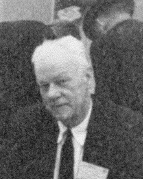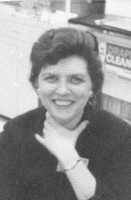 Foster-Stephens was founded in 1936 by Elmer "Bill" Jones, Nancy's dad. Her mother Ruth also was very active in the company. "We now have the third generation of Joneses working at the company with the addition of my daughter Teri," Nancy said. Originally, the company supplied seasonal advertising posters for the industry, then added one-page calendars, Marcia Miller's training program, and Jolly Tokens—the Green Stamps of the dry cleaning industry.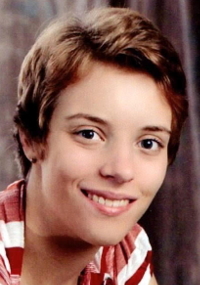 Fast forward to 1947, and Foster-Stephens displayed Wedding Gown Boxes for the first time at an industry trade show. They went on to add more sizes to their Keepsake Pak line, bought out Keystone Line in 2009, and have continued to add to or cull products from the line as customer needs change.
"Today our main products are our vast array of various sizes and styles of Preservation boxes and our muslin garment bag line," she said.
Foster-Stephens ships its boxes into Canada to several distributors, as well as retail dry cleaning customers, and across the U.S. "Our most popular box is still the Traditional Keepsake Pak, the first box we ever made," Nancy said. Though the overall size of the box has remained constant, there have been design changes over the years. Other popular boxes include Deep Keepsake Pak, Heirloom Pak (economy boxes) and Premium White or Gold boxes.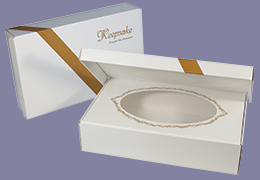 "We have several lines of packaging. The Keepsake Pak line is the granddaddy of them all. We have the most sizes in this line, in part, for the different needs of our customers and the types of clothing they are preserving," she said. Customers preserve everything from wedding gowns to military uniforms (Forever Pak), first Little League uniforms to college or professional sports uniforms, Christening gowns and more. "The Keepsake line is all made from acid-free paper. Heirloom Pak boxes have pH-neutral paper.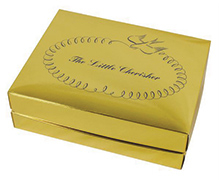 The Keystone Line of gold foil boxes added some flash to the selection and come in three sizes: extra deep, Treasure Chest and Little Cherisher. Many people love the look of the box, which has made it a successful addition to the line.
Premium Wedding Boxes come in gold, white and pink, with acid-free lining. It is the one most brides picture when they think of preserving a gown.
Consider the Memories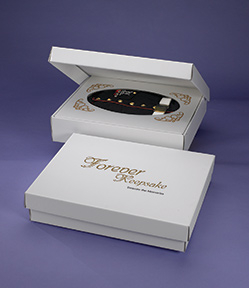 Cleaning a garment or outfit specifically for preservation can be tricky. These days, brides do crazy things in their dresses (such have their attendants throw paint on them, walk with them across rough terrain, and more.) The embellishments may be solvent-safe, or not. The cost of the gown has to be factored into the price of cleaning and preserving it.
In any case, when dealing with preservation, it isn't so much the fabric that is being saved—it's the memories. Having a quality box to display and preserve the garment appeals to those customers who have attached a great sentiment to the outfit. This is not an average cleaning project, and should be approached with care.
When marketing preservation services, think outside the box as well as inside it. "One of our more interesting customers is David Galusha of Restoration and Preservation Labs in Georgia," Nancy said. "He has worked on preserving items from the Titanic. Another is Tom Spina Designs, which works at restoring and preserving television and film props." In other words, there are untapped markets out there if you just look for them.
COVID hit the preservation industry, too
"In the beginning, we were very worried about surviving the pandemic," Nancy admitted. "But after about two months, business started to pick up again. A lot of people were in cleaning mode [during lock-down] and found items they wanted to preserve. Since we get a number of people wanting to personalize the muslin box covers, we can tell what is going into the boxes.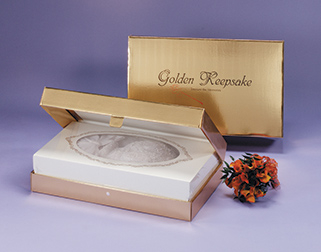 "There were many older wedding gowns, Christening gowns (sometimes from the turn of the last century), ethnic clothing like dirndls and, most of all, military uniforms. We've also had such collectibles as film costumes, sports uniforms and even rock stars' outfits. We made it out of 2020 in reasonably good shape. By the middle of 2021, sales were back up to what they had been previously, and by mid 2022 we were barely keeping up."
With the suspension of so many large social events like weddings during COVID, some of that traffic was from pent-up desire to preserve when weddings became allowed again. "Although the desire to preserve the past did not go away, we have slowed down a bit this year. But we're still going strong and looking forward to a great future," she said.
What are you selling?
When you sell cleaning services, you're actually selling people several intangible things: good looking clothes, convenience, and best of all, time they don't have to spend doing it themselves. Preservation boxes are similar. They aren't just boxes; they encapsulate a particular moment or day in time.
Consider marketing them accordingly.
Preserving yesterday for tomorrow
Keep the memories alive
You'll never forget that day . . .
Have you found a great marketing approach to selling preservation services? Share it with us in the comments below.