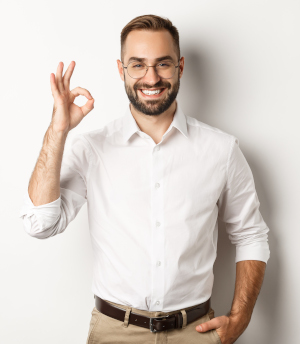 Maybe you don't remember the cereal commercial in which the pickiest eater on the planet (Mikey) suddenly lit up when he took the first bite of the advertised item. The line 'Mikey likes it!' came to embody anything that somebody liked – despite all odds.
Your company may be one of those things.
Let's face it, as important and useful as a garment cleaning service is, it's not exactly something people talk about when asked for a list of their favourite things. However, because of the internet, people do talk about anything and everything in their lives, especially in reviews.
How are your reviews trending?
Have you checked your reviews online lately? What are they saying about you? Online reviews are great opportunities to be professional, improve your service, and actually come up with new ideas for services you hadn't thought of before.
Let's start with your reviews. You can find them by Googling your company name. 'ABC Dry Cleaners, Little Town, AB' – or whatever. You'll see you've been given a rating by those who reviewed you. It might look like this:
ABC Dry Cleaners
* * * * (40)
Someone looking at it can see at a glance that you have a pretty good rating, and that 40 people have taken the time to review your company.
If you click on the rating, a box will pop up with full info on your company – hours, locations, services, etc. And if you scroll down, there are the words behind the ratings. (Note: Not everyone who gives a 'star rating' also leaves a comment.)
You need to read those comments regularly. If you are smart, you are also replying to every one. A good review should get a 'Thank you! We appreciate your business. Let us know if there's anything else we can do for you.' A negative one should be addressed with something like, 'We apologize for any inconvenience or miscommunication. We are working with the customer to solve this problem.' (And then you have to do it!)
Actual Examples from the Internet:
[5-Star Review]
4 months ago
Took my duvet there on Tuesday, to be cleaned and was told that it would be ready on Thursday. Was surprised to get a text message today informing me that it was ready a day early, so I drove over to pick it up. The manager presented me with an invoice, and waited for me to pay. I told her that I had already paid in advance. She explained to me that there was a separate charge for the cover, and another charge for the duvet itself. I had totally misunderstood, so I stood there with a stupid look on my face. The owner came out and within one minute resolved the issue. Unbelievable. Great customer service, great empathy and best of all, the duvet seemed cleaner than when I bought it. Thanks.
Response from the owner
4 months ago
Hi Mike,
Thank you for taking the time to share your experience. We are so happy that we were able to resolve the misunderstanding and you are happy with the cleaning of your duvet and cover. We are looking forward to seeing you again soon.
---
[1-Star Review]
a month ago
Critical: Professionalism, Value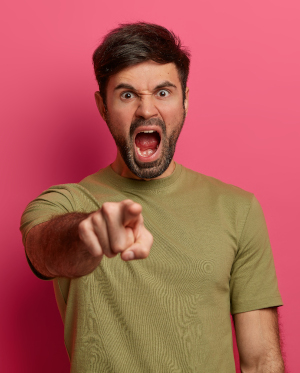 I would give zero stars if I could. My cousin just brought his jackets over to dry clean and the bill came out to be 180$ for 4 jackets. Which is ridiculous. We had a similar issue in the past, which is why we stopped going to this location. The other [COMPANY] location nearby only charged us $20 for the same jacket, whilst this location charged us $50. When we talked to the lady, she offered to give us a credit of the difference but it was enough for us to stopped going here. No business ethics. Wish we had told our cousin prior to him going here. Such a scam!
Response from the owner
a month ago
Dear Lucy

Thank you so much for the feedback. We appreciate and take seriously any and all comments our customers have and are glad you took the time to review us.
While our prices may not have been what you were expecting, I wanted to share with you that they contribute to our quality of cleaning, keeping our business great, our employees happy, and our community thriving.
We take pride in our family owned and operated business. We don't want you to feel like you're not welcome here and we'd love for you to become a returning customer. If there is anything else can help I with please contact me at [EMAIL ADDRESS]
Sincerely
Tammy
---
What else can you do with reviews?
Good reviews can be great advertising! If you have several nice reviews, take a screen print of that page, blow it up and put it in your window for others to see. We all recognize the review format these days, so people will look and read – and, often, trust – what you are displaying.
A high rating is something to crow about, as long as it's legitimate. Resist the temptation to post a bunch of positive reviews yourself in order to drive up your star rating. It is obvious what's been done, and it just makes people not trust you.
On the other hand, it is fine for your CSRs to encourage happy customers to leave good reviews online.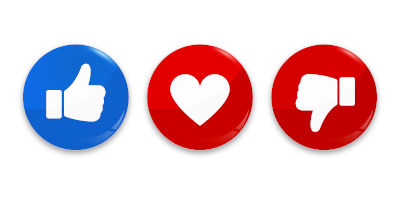 Watch for patterns
If you see a sudden pattern of negative reviews (maybe about late orders, or stains still there, etc.) sit down with your team and show them what is coming up online. Address the problem, fix the problem, and then post something like, "Thank you for this invaluable feedback. We have found the problem in our system of garment care, and you should not see this again in the future." It makes you look professional and proactive.
Read your competitors' reviews
No, you're not doing this to gloat over any bad review you come across, but to look for competitive advantages. Chances are high that your competitor is not reading and reacting professionally to his reviews. So when you see an issue that is reported about his service, it's your chance to promote how well you do that at your place.
For instance, say there are reviews that say orders are always late. Make sure your own house is in order on this score, and then promote it. 'It's done on time. Period.' Put it up as a banner or an A-frame sign, or a window sign. Add some balloons. Catch the eyes of your competitor's customers with a message that addresses their frustration point with him.
Actual Examples from the Internet:
[1-Star Review]
Critical: Professionalism, Quality
I had used this dry cleaner a few times over the past ten years- but won't be going back after my recent experience with them. I dropped off a wool coat to have a zipper fixed and a cleaning at the beginning of winter. When I returned to pick up my coat a week later, I waited ten minutes in the entrance while the clerk searched, just to be told that the coat 'wasn't done' and that I should come back a week later. When I returned the second time, the coat was located, although I wanted to confirm the zip repair and cleaning, so gave it a quick inspection.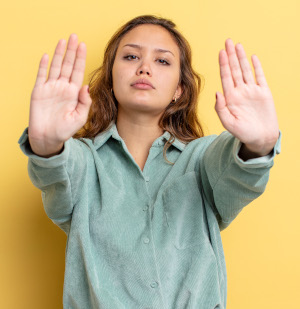 The zip was fine, however the coat was clearly not dry cleaned at all, was now covered in white pet hair (I don't have pets) and was in a worse state of cleanliness than when I brought it in. When I voiced this issue, the clerk initially dismissed it, then said it was because of the 'type of fabric' (it's wool) and subsequently went on to attempt to show me how to remove the hairs with a sticky roller (???). In total disbelief, I asked to be refunded for the cleaning- which the staff member begrudgingly accommodated- I paid for the zip repair, and went elsewhere. Terrible service, major inconvenience, and they've lost my business.
[Note: There was no reply to this from the owner, leaving the horrible review hanging out there forever.]
---
[1-Star Review]
Critical: Professionalism, Quality, Value
Don't bring your clothing here for cleaning! Hot tip if you do: take a picture of how it looked when you dropped it off so you have recourse when they ruin it!
---
Make their report card your idea bank
Keep a running list of what bothers customers who post reviews online, and also what they like about their cleaner.
HATE: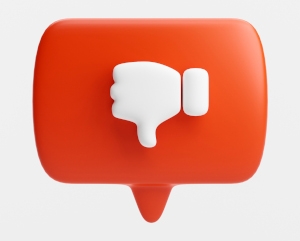 Not done on time
Stains still there
Damage to clothes
Bad communication
Price different than what quoted
Pot holes in parking lot
Unfriendly/unhelpful staff
LOVE:
They know my name!
Pick up and delivery is so convenient
Always on time, or early
Great app to track progress of garments
So friendly
Love the free coffee and paper
They give my dog a dogbone
You get the idea. Use the 'hate' list to shore up your own operation. Make it your goal that no one will ever leave a review like that for your company. Use the 'love' list as a place to fish for ideas for new services, ways to do things, or training opportunities for your staff.
Actual Examples from the Internet:
[5-Star Review]
Great service. Delivery service to apartment buildings is perfect for busy people. Highly recommend.
---
[5-Star Review]
This location is very reliable. I have gone here several times and had bedding laundered. They are very friendly and professional. The pricing is very reasonable. I appreciate the quick turnaround service. Also if you are using the laundromat portion, they have soap for sale on site.
The entrance is wheel chair accessible and has an automatic door opener. There is usually plenty of street parking in the area as well.
---
[5-Star Review]
Positive: Professionalism, Quality, Responsiveness
Have always come here for my dry cleaning and they've always finished ahead of time. Quality has always been great and the owner, Imran, is a great person to have a conversation with to share your concerns or experiences with. He and the people at this location, truly want to make sure you get what you're looking for and are happy. Have also done alterations here and have been happy with the work.
---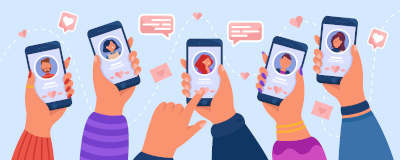 Don't limit your search
Rather than just putting in 'dry cleaner' and your immediate area into a search, just put in 'reviews, dry cleaner, Canada' (or whatever you wish as a modifier). Now you'll have a much more thorough Love/Hate list going, and lots more ideas for improving your business and getting creative with new services.
Actual Examples from the Internet:
[5-Star Review]
So glad I found this laundry gem. Very clean and comfortable place with new machines and driers. Everything worked perfectly and it's all is very well maintained. The ladies who worked there were super helpful and friendly. Wi fi and a comfortable area to sit, makes this place well worthy of five stars.
---
[5-Star Review]
Positive: Professionalism, Quality, Responsiveness, Value
Very much impressed with [COMPANY] that is conveniently located in the Lower Level of the [MALL]. They were able to not only to dry clean a couple of comforters, but also pillows and suits that I brought them recently. The staff could not have been more helpful, and I recommend them without reservation.
They also provide pickup/delivery services, which is great if you aren't comfortable yet entering a mall while COVID-19 is still with us.
---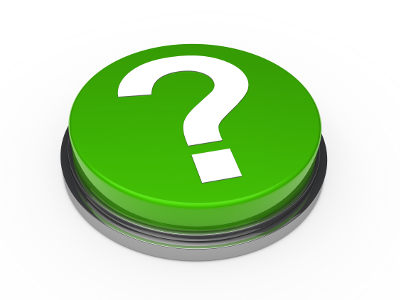 Reading about what people like and hate about their own cleaner can help you make your company the 'Mikey likes it!' in your area. It's all right there waiting for you to glean what you can from the information. Happy scrolling!