Marketing Gems from Fashion's Biggest Brands
|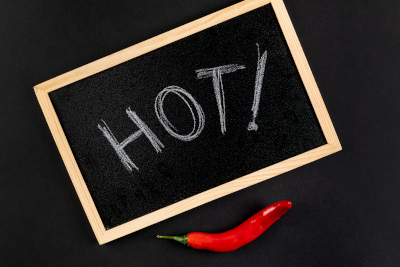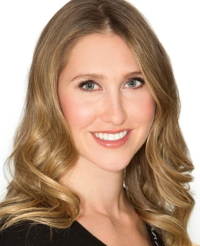 If you attended the Canadian Fabricare Association (CFA) conference this year, you'll know that Jason Loeb, CEO of Sudsies and keynote speaker, spoke on the importance of adding a couture service line to your business. Whether you see one couture garment a year or fifty a week, I echo Jason's thoughts and believe it's essential for fabricare professionals to understand what's happening in the luxury or couture fashion landscape.
Each quarter, a fashion technology company called Lyst releases a report called The Lyst Index, which uses consumer data (including search and product sales) to track fashion's 'hottest brands'. I reviewed this year's Q3 list and found these 'marketing gems' to be consistent across the board.
Collaborations & Partnerships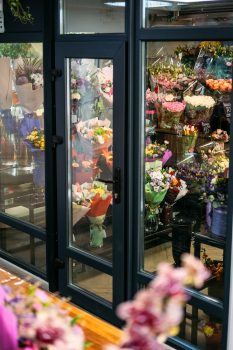 Many of Lyst's top brands launched a collaboration within the past year. Prior to Italian fashion week, Prada collaborated with local flower kiosks to sell luxury floral arrangements to generate buzz. Are there opportunities to collaborate with other businesses or individuals in your community to expand your reach? Here are a few ideas:
Partner with a local cobbler to offer a week-long shoeshine pop-up in your store
Reach out to a local coffee shop and see if they'll work together to run a hot chocolate booth for a few Sundays over the winter and treat your clients to a yummy warm drink
Partner with a florist to sell, or gift, poinsettias to your customers during the holiday season
'Pop Up' with a drop-off station for winter coats at a local winter-wear store, or provide tips and tricks on winter coat cleaning
These types of collaborations offer visibility. Make sure to take photos and video footage of the collaboration and post and re-share on social media.
Person of Influence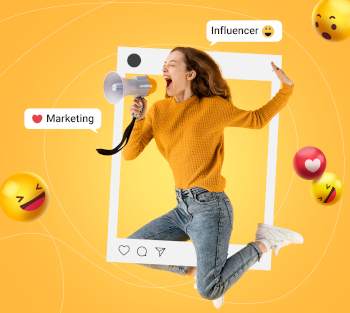 Most of this quarter's 'hottest' brands introduced a celebrity ambassador as a spokesperson. Data shows us that the power of the celebrity and the Taylor Swift Effect is real. After attending the Kansas City Chiefs game, Taylor's influence drove Travis Kelce's merchandise sales by almost 400% and skyrocketed the sales of her New Balance shoes by 44%. Yes, Taylor Swift or a big-name celebrity endorsement may be out of reach for most of us, but consider engaging community members who will spread the word about your services. Here are some ideas:
Mommy bloggers or influencers (moms with a high and localized social media following)
Athletes from University Sports or Junior Level Teams
A local news anchor or reporter
Local business owners, preferably an individual who owns a clothing boutique
The leader of your Business Improvement Area (BIA)
Creating this relationship doesn't need to be intimidating. Take some time to introduce yourself in person or over email, and share more about your business and how you play a role in the community. Offer to clean a few pieces free of charge. In exchange, simply ask for feedback. If things go well, you can discuss a more formal partnership.
The Thrill of Anticipation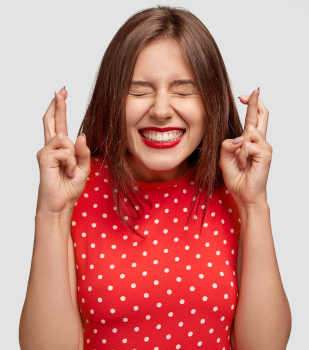 Many Lyst brands did some type of gorilla marketing or shock-and-awe campaign to build momentum and to gain publicity. Versace, for example, deleted all its Instagram posts to build anticipation for an upcoming launch. This signalled to their followers that something big was coming. Here are a few ideas of how you can do this in your business:
Consider a big-ticket item to put up on an Instagram or an in-store contest like $1,000 in free cleaning or 'free cleaning' for a year!
Before launching a new service, build suspense by sending out a marketing email or text with the subject line like 'We Have Something Exciting in the Works' or 'You'll Never Believe It'
Get a magnet for your delivery vans that says something like 'when you see this, you get 10% off' – include a code or reference and get people excited to see your truck on the road
Have fun with these types of marketing tactics. They generate word-of-mouth marketing and will ripple out through your community.
And remember, always continue to innovate …
In small businesses we can get too comfortable with our marketing tactics. All the brands on this year's hot 'Lyst' continue to innovate as their consumer base evolves. Put a reminder in your calendar each quarter to review your marketing plan. Use this as an opportunity to reflect on what's working and what may need to change.