Making brides say 'Yes' to your services
|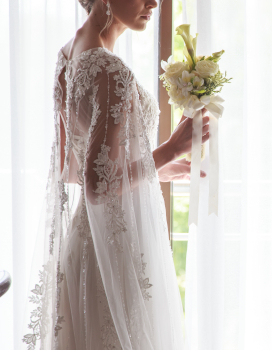 When it comes to marketing services to your customers, there are fashion fads that come and go, and there are 'evergreen' opportunities that come around yearly (or more often). Wedding-related services fall into that latter category, and represent a real opportunity for you to expand your offerings.
This is the second of a two-part series on marketing your wedding services. Check out Part 1 here.
Keep up with the times
Weddings seem like timeless events. The bride gets a dress, the groom rents a tuxedo, everybody else in the party dolls up, and off they go to the ceremony. In its basic bones, that is a wedding. But today's weddings have expanded to include many more garments, and require special services you can offer.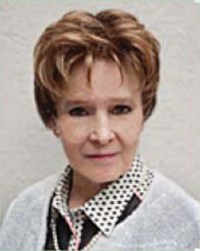 In speaking with Sally Lorensen Conant, Executive Director of Association of Wedding Gown Specialists, she spelled out some of the marketing ideas that are making a difference for successful members of her association. Her members represent eight countries in some 500 cities around the world.
'An aspect of today's weddings are the number of activities both before and after the wedding that require a bridal wardrobe of both formal and informal clothing,' she said. 'The number of brides wearing a different dress at the reception, a practice almost unknown ten years ago, is very significant. This means an increase in the need for bridal cleaning services.'
Sally's best marketing ideas
A package of services
Marketing a package of cleaning services for the whole bridal wardrobe is an option. Particularly with the rise in the number of destination weddings (in which the entire wedding is conducted in another location or even another country) this could easily be marketed with a packing service, as well. Knowing that when they arrive, the garments in their bag will still be crisp and ready to wear is a big plus to a traveler. Such a packet could be offered to anybody attending a destination wedding, enlarging your potential customer base.
Professional alteration and seamstress services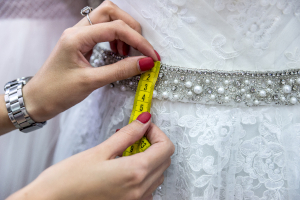 Sally noted that many bridal shops don't offer alterations any more (especially discount shops), and brides who buy a dress online will be on their own getting the dress to fit properly. If you have a skilled alterations person or department, you can offer bridal fitting services to the whole wedding party. A spotless work area is critical to this kind of work, and a dressing area where the bride or others can try on their garments for alteration in private. Make it pretty, and make an event of it. Have refreshments available and seating for those in the party who have come to cheer the bride on.
PRO TIP: Always clean the gown before measuring and altering it, in case there is any shrinkage.
Pressing and Transport services
A bride sees herself walking down the aisle in an absolutely perfect gown. A nice big wrinkle across the back is not in the picture. A huge rumple in a bridesmaid's dress is beyond distressing. But how do you get a big dress or a long gown to the ceremony without wrinkling it?
You get your dry cleaner to do a last touch-up pressing, and then transport the gowns in a (clean) van to the ceremony site. Most people don't have access to the kind of equipment you have – presses, steamers, tall vans, professional people. Think of ways to put them to use for a bride and then market it.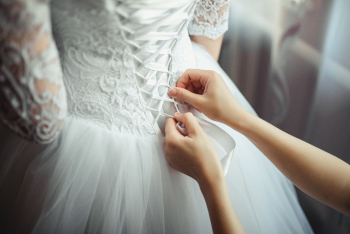 Dresser Services
Taking the idea of transporting the gowns to the ceremony a step further, consider offering dresser services. (For an idea of what is involved in that, check out this PDF from Sally.) A dresser would go to the site with the gown(s), and be with the bride all day to be sure the gown always looks perfect. Helping her carefully don her finery and then adjusting anything that needs last-minute attention is a service that a nervous bride would treasure. The amount you can charge for full-day attention from a dresser is more than what you'll get cleaning the gown, and can include taking the gown back to your shop after the wedding for cleaning and preservation—if that is what the bride desires. Finding the right person on your staff to do this, or hiring a freelance dresser for these events, is critical.
Testimonials
Whatever services you offer, get testimonials from happy brides and then use them in your marketing efforts to attract more brides. Your website is an ideal place for this. So is Facebook or other social media. An attractive bulletin board in your call office with photos from the ceremony and quotes from the testimonial will also remind people you not only do wedding cleaning, but you offer other services and do it superbly.
Dress for your own success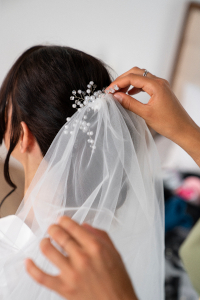 Offering wedding services is not something you do casually. It needs to be well thought-out, purposeful, and keep up with the changing needs of wedding parties. That means you need to do your research so your offerings will be relevant and attractive. You can do that on your own, or you can join an association (like AWGS) to give you a decided advantage. Why an association?
'We help our members grow their wedding gown businesses, and we save them money,' Sally said. 'Our logos and trademarks set our members apart from other dry cleaners, and they become the trusted cleaner in their communities. Our guarantee is unique in the industry: we guarantee the wedding gown fabric will not yellow, and any member of the Association will honor the guarantee of every other member. If the member who did the original work is no longer in business, the Association takes responsibility for the wedding gown. One of our newer members tells us her wedding gown business grew 30% in her first year as a member, and that experience is not uncommon," she said.

There's more to it than just the guarantee. 'As a group, we can afford marketing costs such as providing care labels that recommend members for wedding gown manufacturers to sew into their gown, and a presence on the world's top wedding websites, that an individual cleaner can't afford on their own. Our members also pay much less for vendor listings on wedding websites and for museum-quality, archival storage materials such as wedding chests,' Sally said.
The association also communicates throughout the year via a Google group, and offers training, annual meetings and networking opportunities. Its websites (www.WeddingGownSpecialists.com and www.WeddingGownSpecialists.net.au) link brides to members, and include a members-only section for sharing marketing resources, technical support, and supplies.
You can see the association's own testimonial page to find out how other cleaners are making use of what it offers. (Sally always practices what she preaches.)
It's not too late to shore up your wedding-related marketing for the rest of the year. Getting it right will only set you up for further success in years to come.