Say 'I Do' to Wedding Gowns
|
Part 1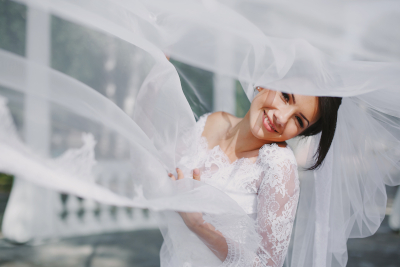 Though people get married all through the year, there is a definite 'season' in late spring and early summer when many brides and grooms step up to the altar and commit. Fortunately for dry cleaners and wet cleaners, those events include lots of guests wearing fancy clothes that need cleaning, and the bridal gown itself which will need attention and possible archival preservation.
Do you do wedding gowns? Do you do them well? Do you promote that service properly? How can you up your game when it comes to this profitable area?
Ask the expert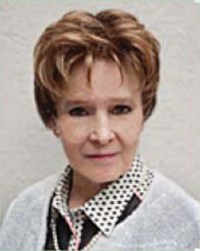 We contacted Sally Lorensen Conant, executive Director of the Association of Wedding Gown Specialists for fresh insights into the wedding industry in 2023. She gave us so much information that we will break this interview into two articles. (Part 2 focuses specifically on marketing tips.)
AWGS is a Canadian not-for-profit organization, and includes 9 members in Canada. Many members have locations in lots of places, plus the association works with bridal shops, so the count of members may be 110 in eight countries, but they are represented in 500 cities around the world.

'We help our members grow their wedding gown businesses, and we save them money,' Sally says. 'Our logos and trademarks set our members apart from other dry cleaners, and they become the trusted cleaner in their communities. Our guarantee is unique in the industry: we guarantee the wedding gown fabric will not yellow and any member of the Association will honor the guarantee of every other member. If the member who did the original work is no longer in business, the Association takes responsibility for the wedding gown. One of our newer members tells us her wedding gown business grew 30% in her first year as a member, and that experience is not uncommon.'
The group helps its members with marketing, as well. (We'll discuss that further next week.)
Getting started
Sally and her husband Rogers have been involved in the industry for 32 years. They both came to it from very different backgrounds (Rogers from banking, Sally was an art historian) when they lost their jobs withing three days of each other. Rogers decided to buy a laundromat as a change of direction.
'I think he thought all you had to do was open the little boxes in the machines [to remove the coins.] The first thing that happened was we could not get the little boxes open!' she said. Though they had lots of adventures in their store, they both agreed that cleaning wedding gowns was much more interesting than run-of-the-mill shirts and skirts.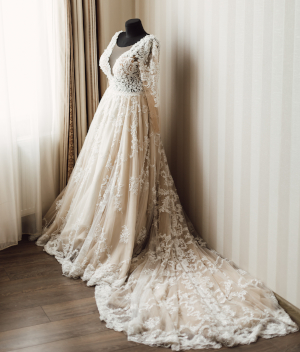 'We saw an ad for a process that removed yellow from wedding gowns, and we thought that was magic. We joined the Association in 1991. Eventually we let the laundromat go and did nothing but wedding gowns. When we sold our business in 2022, we were doing 3,000 gowns and veils each year.'
With her art history background, Sally especially loved doing the vintage gowns. 'One veil was from 1734. It was probably a curtain before it was a veil—lace was very precious in those days,' she said.
Times change
Weddings today are different than they were 10 years ago, or even 5 years ago. COVID was an unwanted guest that had a huge impact on the industry.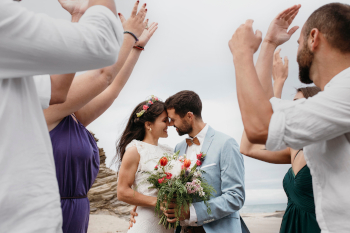 'Many people during COVID had small weddings and sometimes a reception later,' Sally said. 'They found that small weddings are very meaningful and a lot more fun. Some never did have a large reception later. Overall, there are still large weddings now, but the number of those who opt for a small wedding has grown. In addition, 30 years ago the number of destination weddings was relatively small. Now they represent at least 15% (and perhaps more) of the market.'
Sally also pointed out the shift in how and where brides shop for gowns. Years ago, David's Bridal, a no-frills operation that sold wedding gowns and other formal wear at bargain prices, reigned supreme in all 50 of the United States. Changes in the bridal shopping landscape drove it to bankruptcy in 2018, and again in 2023. In its day, when a David's location opened, nearby bridal shops experienced a drop in sales by as much as 30% because of the low price appeal to brides.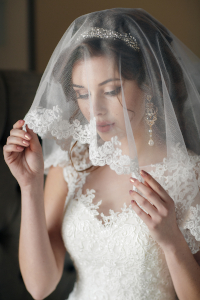 'Factories in China now sell direct to bridal shops and to brides, and inexpensive gowns are widely available,' Sally said. 'If you Google "cheap wedding dresses" you may choose from many options such as "wedding dresses under $100" or $200, etc. Wedding dresses sold directly from China are all over the Internet without the need for costs such as a shop, employees or a corporate structure, and that put David's at a serious competitive disadvantage,' she said.
In addition, brides flock to sales and wear sample wedding gowns. 'Even the brides who shop at high-end stores often plug the value of the wedding gown's resale into the wedding budget,' Sally said. 'Some actually post their wedding gowns on websites offering pre-owned wedding dresses before the wedding. Both things mean the market for cleaning wedding gowns, as opposed to cleaning and preservation, has grown significantly.'
It's not just the wedding anymore
Weddings have expanded to include a number of activities both before and after the wedding that require a bridal wardrobe of both formal and informal clothing. 'The number of brides wearing a different dress at the reception—a practice almost unknown ten years ago—is very significant. This means an increase in the need for bridal cleaning services,' Sally said.
'The need for wedding gown alterations has grown, too. It is more and more difficult to find experienced seamstresses, and many bridal shops no longer offer alterations,' she said. 'Some provide a list of seamstresses to the bride; others just send brides out on their own. Either way, both alterations and pressing wedding gowns are very useful services to offer.'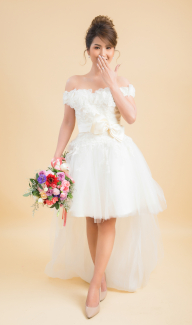 Citing the backlog of weddings held over during COVID, Sally said, 'The last two years have been a bonanza for cleaners who specialize in wedding gowns. And not just gowns. There are more variations of wedding attire available, such as pants, jumpsuits and especially shorter gowns for both brides and bridesmaids. At a recent market in New York, I saw many very short gowns you might call baby doll dresses. It's an appealing, fun look.'
It is essential that if you are marketing your services to today's brides, you know what the landscape of today's weddings looks like. If you are trying to entice a bride of the 80s (or 50s!) with services geared to their tastes, you're off base. Things have moved on. Your techniques and marketing points should, too.
'It used to be that high-end designers used nothing but silk, and many still do. But there are others who, perhaps because silk is now so expensive or perhaps because today's artificial fibers mimic silk so well, are using polyester and other artificial fibers,' Sally said. 'The ratio used to be 25% of the market was silk. It's probably much less these days. However, if you have a good reputation, a higher percentage of silk wedding gowns will come to you. At my plant we were as high as 50% silk. You can charge for the extra work involved in handling such gowns.'
Sometimes it just doesn't work out
Everyone has a story of an order that went astray or went south when least expected. Sally had one, too.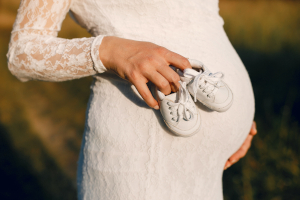 'We were such newbies in the industry we had no idea you could remove yellow from wedding gowns. But after we joined the Association, our first yellowed vintage gown came to us. In terms of color, the restoration was a huge success, and we were incredibly proud of ourselves. . . until the bride and her mother came to pick up the mother's restored gown. Turned out the bride and groom had been living together for years and already had a child, but were finally getting married. When the bride and her mother arrived, the bride had just told her mother she was pregnant again, and by the time of the scheduled wedding she would be too big to wear the gown (an 80s-type sheath with little chance of sufficient alteration) ' she said.
There are bound to be mishaps and missteps in dealing with wedding gowns. In Part 2 of this series, we give marketing ideas and tips that might increase your wedding gown services enough to raise a champagne glass in toast at the end of the season.