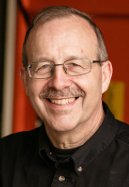 Have you sent your wish list to Santa yet? Humour me for a moment. It's a little slower this week, so take 10 minutes and make a list. What are your four worst machines? The ones that give you the most trouble. The machines that you absolutely hate.
If you could ask Santa for one machine each year for the next four years, what would you ask for? (Stop reading and make the list!)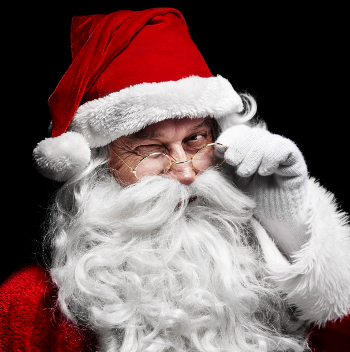 Oh … I just heard from Santa. He is working on those machines but he needs some more info. You need to be more specific. What solvent do you want to use? Is that a tensioning shirt unit or one with chests? What brand of machine did you want (and why)? If you are not specific in your request, who knows what kind of machine you might get!
Edit your list and add more details please. He doesn't need all the info for next year's machines yet, but you need to start working on it.
Letter to Yourself
I know. There is no Santa but maybe this could be a letter to yourself. You have just started on your equipment replacement plan. You won't be getting anything this Christmas, but you have begun the process.
You have a framework that can be adjusted or advanced as you require. If you wait till there is an emergency, who knows what you might get stuck with.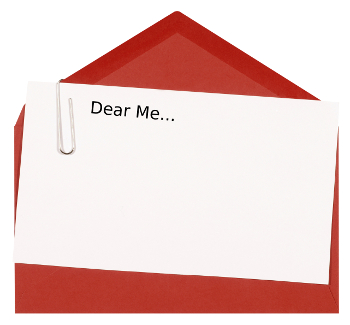 A year ago we replaced a boiler for a customer that was about 30 years old and had failed the annual inspection. The boiler we replaced it with was 28 years old and it was only in fair shape. The customer bought it because that was the only boiler available on that day. He failed to plan and he spent a lot of money installing a boiler that I thought should have been scrapped. But it was better than his old boiler.
Pin your wish list on the bulletin board and begin thinking about the choices/steps to be able to replace that machine. What research do you have to do? What options are there? How will you pay/finance this machine? Where will you locate it?
Even if you are planning on making this change in a year or two, it is worth the time to begin investigating your options. Delivery times seem to be longer than usual on many items, so plan ahead.
My Wish List
So what is on my Wish List? I wish we could space out emergency calls enough so that we could take care of everyone. I wish that we would always have the right parts in stock to get you going right away.
I also wish people would take the time to understand the basics of dry cleaning, laundry and pressing. How does water lift soil from fibres? Why do wool fibres retain their shape when you steam them? How does that machine work?
Some people think their machines are controlled by wizardry. Press this button, stand on that foot, cross your fingers and the stains might come out. Everything we do is understandable science. Acids and bases. Pressures and temperatures. Dirty and then clean. Your customer can think it is magic, but you better know what you are doing.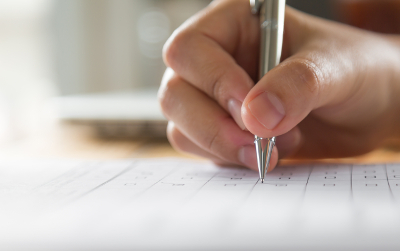 We would like to move machinery from your liability column to your asset column. Our guys like machinery and they would love to help all our customers enjoy using their machines. We don't want you to be stressed over having to run a load of cleaning.
That may entail some staff training, some equipment repair or maybe even a replacement. You have enough other things to worry about without having to stress about machines.
I guess if I was to sum it up, I wish that you would also start a staff training list and a scheduled maintenance list. (You have already done the equipment replacement list, so you know how easy this will be.)
It is a lot of work training people, but think about how much work it is not training them.
It is also a lot of work setting up a scheduled maintenance program, but work with your technician. I'm sure he'll be glad to help you set something up. With a little training your staff could be doing much of that maintenance too.
Maybe this could be the year that you take control over the machines! It's time they started working for you. Too long you have been running in circles when they cough or blow out a puff of smoke.
We are not certain what the future holds, but I can guarantee that you will have machine problems this year. In order to beat those problems we both need to work at the things on our lists.
My personal best wishes for 2022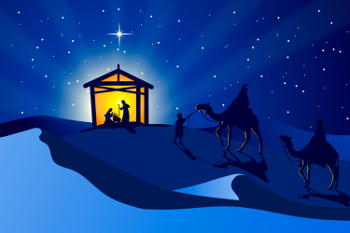 Finally, it seems hard to believe that we are about to begin a new year. It should be full of hope and promise … well, maybe only a little hope. Hope that things might finally get back to normal.
In the meantime, don't forget the real meaning of Christmas. We take this time to celebrate the birth of Jesus Christ.
But the angel said to them, "Do not be afraid. I bring you good news that will cause great joy for all the people. Today in the town of David a Savior has been born to you; he is the Messiah, the Lord." Luke 2:10-11.
May God fill your life with Love, Joy and Peace this Christmas and throughout the New Year. All the best in 2022.
– Kevin and Paula Marois