Expert Resources for Most of Your Marketing Needs
|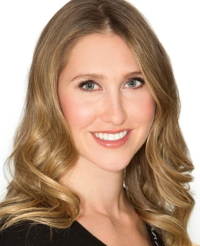 Google, YouTube, TikTok, Audible, webinars, in-person courses – it can be overwhelming to know where to find the right source of information when trying to understand a new marketing trend or tactic. It often feels that it takes longer to find the right resource than to actually read or watch a video about it. This month, it's my goal to make this process more efficient. Here are my top choices for where to seek your marketing resources.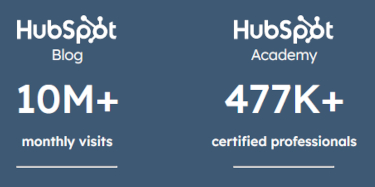 Online: HubSpot Blog
If you search for a marketing topic on Google, there's a high likelihood that the first result is an article published by HubSpot Blog. HubSpot is a Customer Relationship Management (CRM) tool to make businesses and individuals excel at marketing, sales, customer service and content management. Though you'll need to pay to access HubSpot CRM tools, the company offers a wealth of free and user-friendly resources, like blog articles, on all things marketing.
Written by HubSpot employees, blog posts focus on topics like social media, digital marketing, content management and strategy, and more. The majority of blog posts include free downloadable templates that are easy to use. HubSpot also offers a variety of certifications and courses if you're looking to spend more time to learn about one area of focus.
The site's main page currently features articles on 2023's marketing trends, 'How to Create a Sales Plan,' and '5 Steps to Create an Outstanding Marketing Plan'. If you can't find what you're looking for on the site's current 'front page', try using the search function in the top right corner – it's quite robust!

Tool: ChatGPT
It's 2023, so an AI or Artificial Intelligence related tool has to make this list. As of March, there were close to 15,000 AI tools in the marketplace, and that is only expected to grow. ChatGPT, which stands for Chat Generative Pre-Trained Transformer, is a language model-based chatbot and was developed by OpenAI. It can be used for hundreds of purposes, but I'll focus on two use-cases for our industry here.
ChatGPT is like a digital library, and therefore an excellent research tool. Type in any kind of question or query and you'll get a detailed response. For example, we are currently doing a re-haul of our brand database and needed to get a list of the most relevant luxury brands. Rather than search on Google, I asked ChatGPT to 'give me a list of the top-50 luxury fashion brands'. Within seconds, I had the list.
ChatGPT is also quite good at generating copy and content for things like customer service emails and your website. Let's say you need a paragraph for your website that explains dry cleaning. It's as simple as asking ChatGPT, 'write a short paragraph about the dry cleaning process'. In seconds you'll have a response. If you don't like the response, you can ask ChatGPT to try again, or ask it to use a more casual or more formal tone.
The key to success with any AI tool is understanding how to properly word or phrase your question. The way to do this is to play around with the tool, so create your account here – it's free.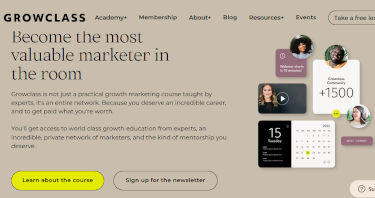 Course: GrowClass
I may have mentioned GrowClass in a previous article, but it continues to be one of the best Canadian marketing courses for small and medium business owners. I took the course in 2021, and liked it so much that I may take it again!
The eight-week marketing course focuses on topics like Google Ads, AI marketing, copywriting, email marketing, and more. GrowClass instructors are experts in their fields and have worked at companies like P&G and Uber. Content is released digitally once a week via a Zoom-like platform and there is also an opportunity to participate in live instructor Question and Answer sessions.
Each GrowClass cohort is also connected through a Slack channel or chat forum, which allows you to meet other business owners, and connect in real time. If you're interested in getting an idea of what GrowClass is all about, but not ready to take the plunge, just sign up for their newsletter.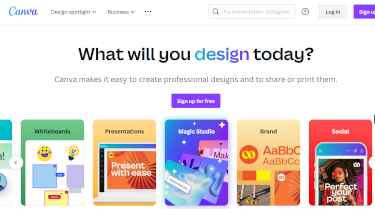 Canva is by far the best money we spend on a marketing dollar basis per month. If you're unfamiliar with Canva, it's a cloud-based graphic design program that can be used to make presentations, social media content, invitations, and more. We use Canva to create the majority of our social media and website content.
Though Canva is extremely user friendly and easy to create a design from scratch, it also comes with thousands of user-created templates and stock photos. If you're designing something that will eventually take a physical form (poster, pamphlet, brochure), Canva offers printing or the option to download your design in several different digital formats. The platform offers both a paid and free version, so it may be worth experimenting with the free version before you opt into a payment plan.

Email Newsletter: Morning Brew
As a business owner and marketer, I think it's incredibly important to have an idea of what's happening in the world and in our industry. The Brew is a free daily email newsletter that 'delivers quick and insightful updates about the world every day of the week'. I get The Brew delivered to my mailbox each morning. It takes five-to-10 minutes to read, and provides me with a sense of what's happening in business and in the economy.
In addition to this original newsletter, The Brew also has industry-specific newsletters for topics like Retail, HR and Finance. I also subscribe to Retail Brew, which provides an update on the retail landscape and consumer trends. I find this newsletter especially helpful as it provides insights into what bigger retail brands are doing to market their products or services. The Brew and Retail Brew are completely free and sometimes include webinars and speaker sessions.
Do you think I missed a key marketing resource? Let me know in the comments below.