Using Social Media, Texting and Email to Reach Customers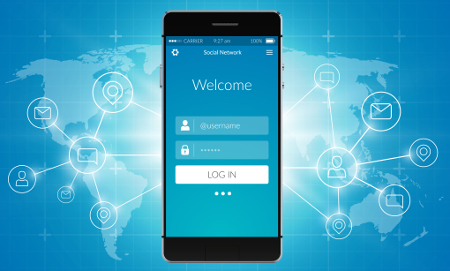 Twenty years ago, old-school marketers viewed the internet as a fad that would come and go – and the sooner, the better. Then social media began, and the same people labelled it 'something for the kids'. Obviously they were wrong. Are you in their camp? If so, it's time to wise up and plunge in.
It is estimated that half of the world is on social media. (Digital 2020 July Global Snapshot.) The pandemic has only increased the use of all things digital. In fact, one headline called it, '10 Years of Innovation in 10 Months.' That's pretty accurate.
Twice as many people are working from home as are working from offices. Amazon and other online retailer revenues have skyrocketed, as have just about every home-delivered service or product. Online Zoom meetings are common, online church attendance has grown by over 500%, and people under lockdown or otherwise at home have only one real outlet: the internet.
Now that we've established that you need to be online and communicating with your customers, let's look at avenues you can use and the rules for each.
Which should I use?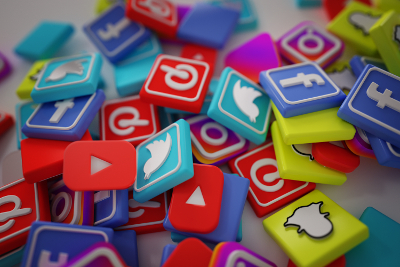 There are lots of ways to reach out: Facebook, Instagram, Twitter, your website, email newsletters and messages, texting. How do you pick the 'right' ones? And which really are fads that will go away soon?
Things change online constantly. It may seem like wasted effort to get up to speed on a given platform, knowing it could be the next MySpace (remember them?). However, if you focus on what is popular today, with the understanding you may have to adapt to a new one down the road, you'll be alright. Accept the fact that this is not a one-time learning curve, and embrace it.
The basics
A website. You do have a website. (I'm not even going to address those who do not. If you don't, then get one and catch up.) But are you updating it regularly, changing content weekly, and using it as a tool – or just a billboard that is still posting specials from before Covid and is no longer relevant? Does it list hours you aren't open at this point? Does it look tired? Get it into shape. It's the first block in the communication tower you are building to broadcast your message.
Facebook. Some say it's already dead, but it sure has a lot of people on it. And many of them are your customers. Once you've updated your website, include 'Follow Us on Facebook' buttons to draw them from one platform to another. Include an incentive: 'Follow Us on Facebook for weekly tips and tricks you can use to make XYZ more productive/enjoyable/profitable.' They need a reason to go there.
Instagram. This gives you a quick way to say something that will attract attention and draw in more followers. An image with a well-crafted caption will do that. Kate Greunke, a.k.a. Kate the Socialite, has an excellent article about crafting Instagram posts, how to create and use hashtags, and much more. (You can read the whole article here.) One important take-away: Plan to post three times a week, and vary the types of content.
Have one post each week that is educational or a tip. (Business-centred.)
Have one post a week that is inspirational about your company. (Before/after cleaning example, etc.)
Have one post each week that is personal. (Something that makes you human, approachable and interesting. Connect with customers.)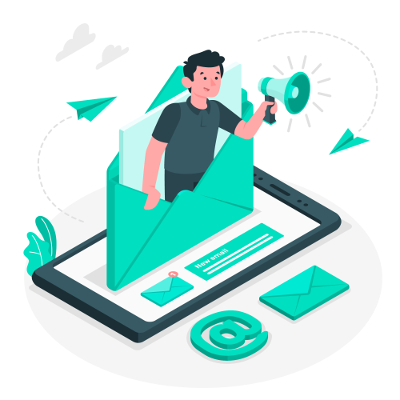 Email newsletters and messages. This was the first 'ah-hah' thing that marketers realized about the internet. They could suddenly slash their production/mailing costs for direct mail pieces almost to nothing and have things show up right on people's computer screens. Of course, what started as something simple became complicated as spammers took over and others were careless in their email habits toward customers. Nevertheless, this is still a standard way to reach customers, with some guidelines.
Collect actual addresses from real customers. Never buy a list. The Canadian anti-spam laws are very strict on this. Everything must be permission-based (and the one who gives the permission is the customer). Keep records of their permission, too.
Make things easy. Tell them to 'whitelist' your address and give them the option to unsubscribe at any time.
Send out regular and interesting content. Say, weekly. Don't send too many messages or your open-rate will drop and you'll see unsubscribes go up. Restrain yourself from being frivolous or repetitive. It isn't always 'The greatest sale of the year!'
Be careful with subject lines to avoid being automatically sent to spam folders and ignored. For example:

NOT: Hello!
OK: Your weekly news from XYZ.
NEVER: 'Sex! Now that we have your attention …'
BEST: Three things you forgot to clean this week. (Intriguing, makes them click.)

Keep track of opens/bounces/unsubscribes and clean up your list regularly.
Make note of what topics get the most opens, and react accordingly.
Texting. There are lots of ins and outs and many regulations involved in texting. There are also services available (like iContact for email, but aimed at texting) that you can use. We can't give you all the details here, so check out this article by Sammi Caramela through Business News Weekly. A few tips:
Keep it legal, by all means.
A great tool for alerting customers as to order status, new services, etc.
Use it to invite them to come look at hot topics on your website or in Facebook, etc.
Some are singular, some are mass messages. Obviously, order status is personal to one customer; a new service, etc., is more of a mass message.
Segment your customers so you don't bother them with information they've shown they don't care about. (Services they don't use and don't want, etc.)
Make sure they can opt out.
Twitter. This part of social networking is fast and crazy. And people get into trouble if they shoot off a Tweet without thinking. Clawing it back is not always easy. ("What gets on the Web, stays on the Web.") Twitter is good for directing people to other parts of your social media program, but should never be the heart of the program. Length of messages is restricted tightly, so you really have to keep that in mind. Choose your words carefully.
What to post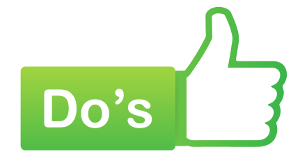 Make use of the tools that are now available to you. Don't be afraid to experiment!
Add a blog or online column to your website. This is a great start. Include the kinds of information listed above under Instagram.
Post a video – whether it's a virtual tour of your plant, a new piece of equipment being delivered or in operation, or some community involvement on the part of your staff. It is estimated that 82% of all internet traffic will be videos by 2022! (Joydeep Bhattacharya in 7 Smart Ways to Upgrade Your Ecommerce Content Marketing Strategy.)
Remember that content with clear, interesting images receives nearly 100% more views.
Try a webinar. Have you ever thought of setting up a Zoom meeting for customers to interact with fabricare experts? Or select a topic not related to the industry, but that is particularly hot and that they might find interesting. Find people willing to participate as speakers, and invite your customers via the Zoom invitation tool.
Attract attention with 'Top 10' or 'Top 3' headlines. People love lists, and the idea that they can cover a subject quickly is appealing.
Use information over and over across all platforms. Write about it in your blog, then boil it down to an interesting Facebook post (with a link to your website), direct people to it with a Twitter notice or Text message, etc. Make it into a one-image/caption message on Instagram.
Allow comments. How often are your decisions to buy/use a product or service influenced by the comments others have left? Yes, it's risky. But if you engage those who leave bad comments directly, respectfully and proactively, even those become good advertising.
What not to do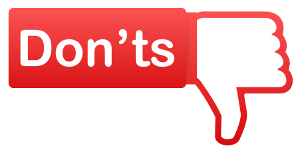 Make sure your online presence is positive and professional, but not stiff and boring.
Don't lose steam and let your posts dwindle down in frequency. Make a schedule of three per week, have it in the back of your mind so you recognize a good idea for a post. This makes you look forward to it as well.
It's not all about dry cleaning/wet cleaning/laundry! Most customers want to escape those, so vary your content. Select a few categories your posts can fall into, and stick with them. For instance, cleaning tips, things going on in your community, light humour. Every post should fall easily into one of your categories.
Don't try to cram a message from one platform into another. Be aware of the rules of each form of communication and use them to complement each other, not copy one another word-for-word.
Don't send communications to those who have not given you permission.
What to say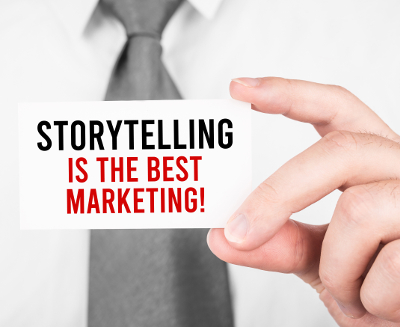 Tell a story. Your communications build a picture of your company and you. Be personal, share small bits that are interesting (no drama!) and not just company information. Talk about employees too (with their permission) and even customers (ditto). What they do for hobbies, where they volunteer and how, why they like what they do, how they became expert in their jobs, etc.
Let your personality shine through. You can be less formal, but don't be flippant or offensive.
Consistently communicate, "We're here to help and make your life easier."
Include a call to action – even if it is to stop in and pick up a free cup of coffee and a donut on Wednesdays, or donate to a charity at your business. Get them moving.
Follow other companies online and watch what they do. Emulate the good ones, ignore the ones that irritate or offend you. Learn. Try. Grow.