9 Side Hustles You Can Add
|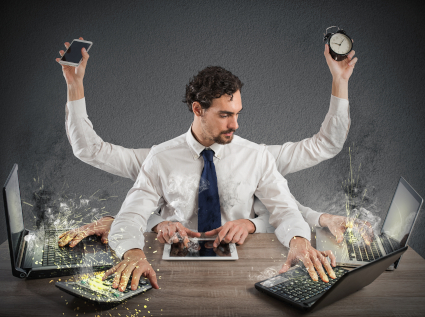 The truism about having all your eggs in one basket is a sobering one. If something goes wrong with that "nest" then all is lost. Diversifying your list of services is a great way to supplement your main business when things are slow. Here are nine side hustles to consider for your company.
Why side hustles?
You have a space where you do business. You have employees. You have equipment. You have customers. You probably have down times. Rather than let all that good stuff go to waste, add an extra service or two that brings in additional income. The more simple the service, the better, to avoid adding to your costs. The goal here is to make use of what you have in new ways for more income.
What do your customers need?
Whether you are a cleaner or run a laundromat, you have a pretty well defined customer base. Put yourself in your best customers' shoes and try to think of things they might need from time to time. Having services available, even if they don't need them right now, will stick in customers' minds and they'll come to you when they do.
Garment Care Items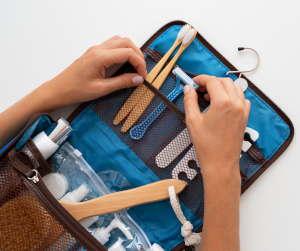 This is a no-brainer. You are in the garment care business. People will need things to care for their clothes between cleanings. If they don't get it from you, they'll get it somewhere — so why not make a profit? Be creative in what you offer in your call office or a corner "store" area. Good quality and interesting products will sell. Try these:
Nice hangers (wood/velvet, etc.)
Fabric shavers
Closet organization items
Travel organizers
Lint rollers/brushes
Leather care products
Cedar items for storage
Sachets
Garment bags
Steamers
Travel laundry kits
Sewing kits
Mesh bags for lingerie
Folding palettes
Boutique Displays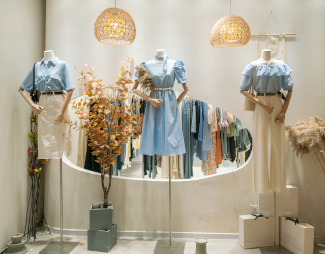 If there is a nice boutique in your center or your area, work out a deal with them to display some pretty clothes in your call area, and you refer the customers back to them for try-on and purchase. Give a special card so they know the referral came from you, and have a percentage deal on sales. A coupon for a discount on cleaning can be given by the store, to lead them back to you. Displays should be freshened and changed out on a rotating basis by the store.
Tailoring and Repair Services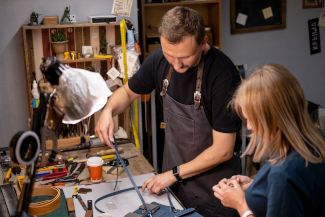 You may already have a tailor on duty. But do your customers know you do? Make a big deal about his/her expertise and build up this side of your business. Don't have someone? Find someone already doing this and lease out a piece of your space as a shop for them to operate in. Take a percentage of profits, in addition to the lease.
Shoe Repair/Shoe Shine
Some cleaners have a shoe repair service (either they gather them up and send them out, or they have someone on site.) This is great, as those who dry clean their clothes generally wear nicer shoes. But are you also offering shoe shine/cleaning services?
Think about it. They are picking up garments they plan to wear to something a notch above the average. And suddenly they look down at their shoes and realize they are a disaster. How convenient to have them cleaned up right there in your shop and go off to whatever event they have on the calendar. One-stop shopping is coveted by customers. If you don't have someone who can do this, find someone in the community and rent them space for it, just like the tailoring service.
T-Shirt Silk Screening/Embroidery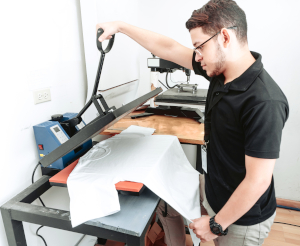 This is another opportunity, if you have space, to lease out part of it to a clothing-related service. The more services you can add, the more bleed-over there will be of customers. They come in for one service, see what you are doing, and take advantage of another service, as well. This is the height of the successful side hustle.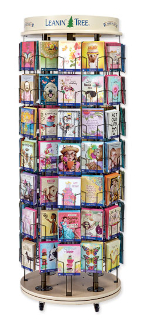 Greeting Cards
Many of your customers are coming in to pick up garments for a special event. That usually means they need a card — whether it be for a birthday, condolence, or other event. People gravitate to card displays, and if the cards are funny or pretty or otherwise appropriate, it's more convenient to buy them right then and there. And they'll remember you have them for next time. Read more about merchandising cards and using a card service here.
Coffee Bar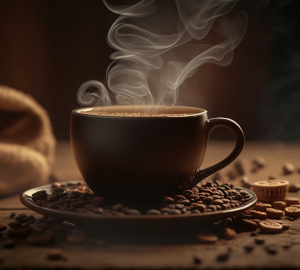 This has worked well in laundromat locations, with people coming in to clean clothes and lingering over coffee and Wi-Fi while machines are running. But do you have any idea how much time people spend standing in line at coffee outlets and in drive-through lines? Again, it's something they love, it's in a place where they may well be using another service, and it saves them time. Another good one for leasing out space to a barista with a coffee wagon or something similar. Even doing it in the parking lot will bring people in. Those who love coffee are drawn like filings to a magnet by the smell and the anticipation of their favorite brew.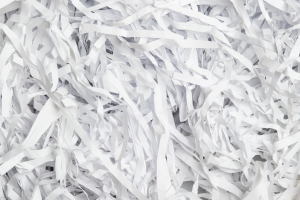 Documents need shredding to ensure the data they contain doesn't go astray. Get a quality shredder (not the kind that fits over a little trash can!) and offer the service. Tie it in with your other environmental activities and promote it on your windows. Charge a reasonable fee for use of the shredder, and let the customer shred their own stuff. Put a limit on how much they can bring in at a time to keep some from abusing the service.
Fax Services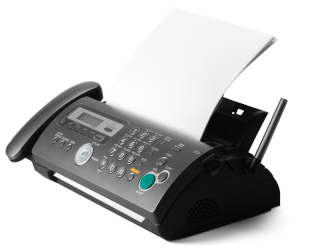 "Nobody faxes anymore!" Oh, really? Well if you've had to send a fax for some reason lately, you'll have discovered the service is hard to find. And at probably $1 per page, you can help out a customer and more than pay for your costs. Get a reliable fax machine and post a sign. Be sure more than one person in the building knows how to run it.
Be cautious in adding side services. Don't let them overwhelm you or take your eye off the main business. But when added carefully, small services can be goldmines.
What side hustles have worked for you? Share in the comments below.