Collect overdue payments without ruining customer relationships
|
By Eleanor Wyatt
In a perfect world, your customers would always pay on time. Unfortunately, we don't live in a perfect world and customers often wait until the last minute to pay invoices—or worse, let them become overdue. Late payments can create significant cash flow issues for your business. But hounding your customers for money just doesn't seem right. What if you damage the customer relationships you worked so hard to develop?

Why Prompt Pay is Important
With the aftermath (and continuation) of the pandemic, many business owners are struggling to make ends meet. For them, the importance of getting paid on time is obvious. But prompt payments are crucial for stable companies with good cashflow, as well.
According to Ordermentum (a wholesale online food and beverage order management system), one of the biggest issues with late payments is their ability to disrupt cash flow and derail financial projections. If a business winds up with less money coming in than expected, it might not be able to cover ongoing expenses or pay employees without taking on business debt.
Financial uncertainty makes it challenging to make important business decisions, like whether to cut costs or invest in new marketing opportunities (see more business lessons here). In addition, chasing customers for payments can be a huge productivity sink.
It's also uncomfortable to get on the phone and call a late-payer. Nobody likes doing it, but when all else fails, you may have to do so. Don't let late payments slide just to avoid confrontation.
Be Empathetic
Before you contact a client about a late payment, take a moment to check your emotions. Don't let feelings of frustration seep through into your communications with your customer. Instead, try to be empathetic. Remember, there are many reasons why a client might be overdue on the invoice.
Perhaps the person in charge of processing payments just left the business, leaving your customer scrambling to fill the empty position. In the case of a dry cleaning customer, they may be struggling out from under a mountain of bills due to Covid-19 issues. Giving them the benefit of the doubt will help you avoid an accusatory tone.
Send Reminder Emails
Sending payment reminder emails is a great way to get invoices paid on time and follow up with customers who fail to pay by the due date. Send a series of emails to help customers keep on top of things — even one a week before the bill is actually due, to keep it top-of-mind for your customer.. An email immediately after the due date may bring the payment right way. Schedule out other notices from there. Better yet, automate this process with invoicing software that sends reminder emails after a certain amount of time has passed since the invoice was sent. Of course, you need to keep on top of the system, so you don't accidentally send out notices when payment has been received — or at least promised.
Etactics, a company that automates billing collections, recommends waiting about a month before sending your next reminder email so your message can avoid being flagged as Spam. Include a copy of the original invoice with each of your emails and remind the customer of their payment options. It's a good idea to draft your email and let it sit for an hour or so. You can check it for tone with a fresh set of eyes. You want to be friendly, but firm.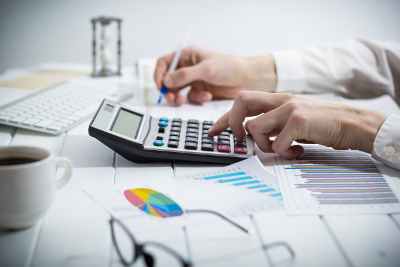 Encourage Faster Payments Going Forward
The best way to reduce late payments and maintain a good relationship with your clients is to avoid invoice challenges in the first place. Going forward, establish an invoicing system that makes it as easy as possible for clients to pay you on time. Optimize your invoices with simple information, clear payment terms, and details about your accepted payment methods. Send invoices out immediately after you deliver your work to the customer and consider automating invoice reminders before the payments become due.
Many companies request a deposit or prepayment from customers before starting work to ensure consistent cash flow. Clients who put money down or pay in advance are involved in the order, and are more likely to be timely in pickup and final payment. Offering a discount for prepayment is also a great way to avoid the issue of late collections altogether.
Dealing with late-paying clients is an uncomfortable activity for any business. By putting yourself in the shoes of the person you are communicating with, it's possible to resolve the payment issue without negatively impacting an ongoing, profitable relationship.