Feel Good Inc. – Business Initiatives That Give Back
|
Since the beginning of this pandemic, we've heard many touching stories from business owners who've helped those in need. It's time to celebrate all the good our community has accomplished during these tough times. Read a few of these heartwarming examples below – hopefully, they'll warm your heart and spark some inspiration.
Support Job Seekers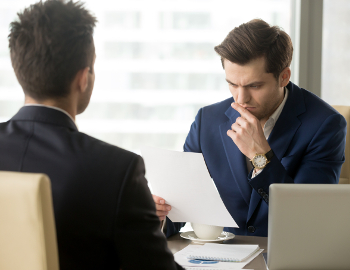 Over 200 million jobs were lost worldwide due to the pandemic and over 200,000 of those jobs were in Canada. Dry cleaners, like Magic Cleaners in Calgary, have taken note of this and now offer free dry cleaning services to those out of work and in need of their services to look polished for upcoming job interviews. Along with being a great media opportunity, this kind of goodwill gesture is likely to spread by word of mouth amongst your community. If you're hesitant to share the initiative with your entire customer base (unfortunately some individuals may take advantage of your kindness), you can also offer free cleaning on a case-by-case basis. We recently had a customer at Gibson's who shared his 'Covid-19 back-to-work story' and were able to assist him with his cleaning needs free of charge. This is truly a quick and easy feel-good win.
Mask Up

Throughout this pandemic, many of our industry friends raised money and used their alterations departments to make masks for vulnerable communities. Classic Cleaners and Tailors in Red Deer, Alberta leveraged their tailoring teams to sew thousands of masks for those in need. Owner Jamin Sohen used the popular 'one-for-one model' for his initiative – for every 100 masks sold, his business donated 100. National brand Stitch It also used their team of skilled seamstresses and sewed over 75,000 masks for those in need across Canada. Is this still a relevant initiative? Do we really need more masks? The combination of a slowed vaccine roll-out, and inability for those in vulnerable populations (the homeless) to access vaccination sites, should make mask accessibility front of mind. Developing countries like India are also in need of funds and resources. Look at other ways your talented team can make a difference.
Make Your Monthly Special Really Special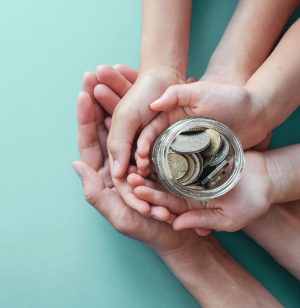 Rather than promote a special next month, consider donating the same percentage to a local charity. The dry cleaning business runs on seasonality and it's likely your specials re-occur year after year. Rather than give your customers 10% off winter coat cleaning, donate 10% of the winter coat cleaning sales towards a charity of your choice. This is a great initiative to promote on your social media accounts, through email marketing, or on your website. Tip: make sure to tag the charity you are supporting on social media (assuming they also have social accounts) as it's likely they'll re-share it on their social channels and your initiative will get more coverage and eyeballs. Choose a local charity or not-for-profit recognized by your community, as your customers will feel more passionate about a charity they love and know.
Community Spaces – Parking Lots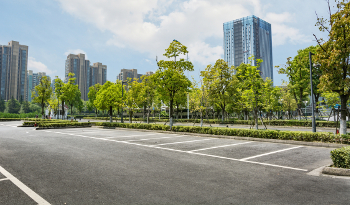 A dry cleaner in the United States had the idea to use their extra parking space as a vaccine clinic for their employees. While we have more stringent health care regulations in Canada, there may be an opportunity to use parking lot space for future community events. As Canada slowly re-opens and summer weather arrives, many people will still feel more comfortable being outside. Brainstorm using your space for events like local farmers' markets or outdoor concert space for charity. Encourage your employees to use the space and organize a staff picnic or 'parking lot' Olympics. You could also host a Spring Cleaning clothing drive and set up a space outside for donation drop-offs.
Connection is Key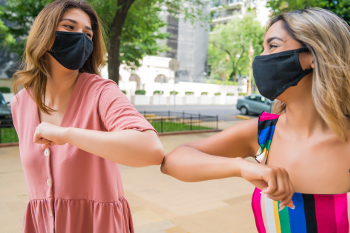 'Screen time' took on a whole new meaning in 2020 and 2021. The public is tired of communicating through platform likes like WebEx, Zoom and Microsoft Teams and is craving human connection. As essential businesses, dry cleaners and garment care providers have had the opportunity to engage with our customers face to face (or through a plastic barrier) throughout the entirety of this pandemic. This face time is valuable and rare, and we learn the most about our business and our community when we engage in conversation. You might be surprised to learn about an important community event or charitable event that can give you a platform. Yes, business has been tough, but let's be grateful we still get to see and chat with our customers.
There's finally a light at the end of the tunnel. Americans are starting to head back to work and, fingers crossed, our businesses too will be booming. Throughout Covid-19 we've been down at times, but certainly not out. Let's continue to support our communities when we can and give back to those in need.