Clean Show 2022 Sneak Peek
|
Have you booked your trip to Clean Show 2022 yet? Here is an appetizer taste of some of the new and exciting products that will be featured at this year's show.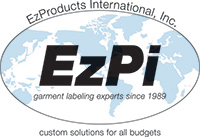 EzProducts International Inc. – Booth 3303
EzPi will have their EzLabelOff® in a new 6 oz can on hand for you to try. This product is said to be safe for most fabrics and to easily remove both the permanent barcode heal sealed label and any remaining residue.
---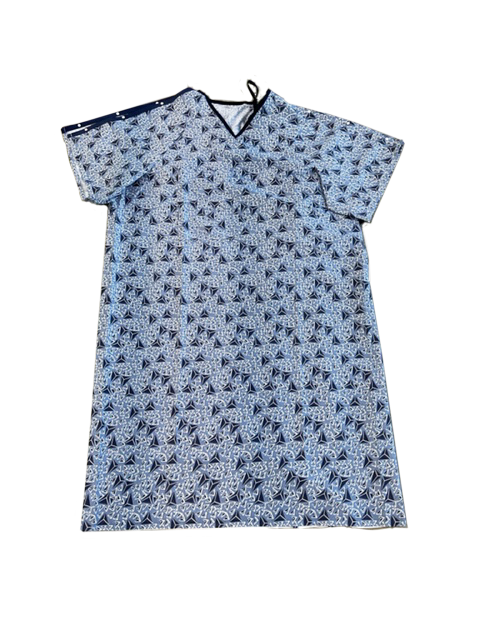 George Courey Inc. – Booth 944
George Courey is a wholesaler of linens and fabrics providing custom products for the hospitality, healthcare and retail industries. They will be featuring products specially designed for the healthcare sector such as their 100% polyester and cotton/poly blend hospital gowns.
---

Girbau North America – Booths 2118, 2112, 2106
GNA will showcase its complete washer and dryer line up, including the new line of Continental Girbau (Continental) GS7 soft-mount washers for vended and commercial laundries, which are to said to have simple installation and high-speed extraction up to 450 G-force.

Also on display will be the new DRC Cornerless Feeder with up to three feeding stations and accommodating items up to 138-inch ironing widths; the DRE high-speed clip feeder, designed to feed healthcare and hospitality linens, along with napkins and pillowcases; the CompactPro 5-in-One that automatically feeds, dries, irons, folds and stacks; and the new FTQ Folder – which automatically folds dry work items of different dimensions one after the other, including towels, bathmats, washcloths and blankets.
GNA and Seitz will together showcase and demonstrate the Poseidon Wetcleaning Machines and moisture-sensing and reversing Poseidon Dryers in the Poseidon booth (#3264).
---

Hohenstein Institute America – Booth 407
Hohenstein Test Strips will be introduced at Clean Show. The test strips were developed for industrial laundries, equipment manufacturers and detergent manufacturers to evaluate the quality and impact of washing conditions, and to reduce the environmental impact by helping products last through a longer number of care cycles. The customer washes a custom strip of fabric about 50 times and sends the strip to the Hohenstein lab for testing. The lab will check the washed strip for whiteness, yellowing, soil removal, tensile strength, and residual substances. The data collected is then used to identify any critical issues and corrective actions for improving the laundry process.
---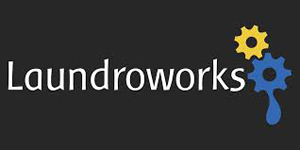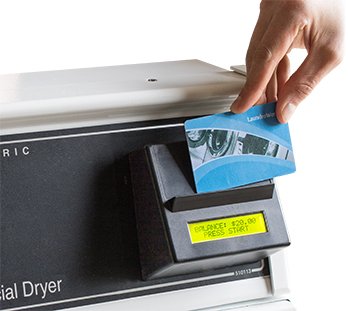 Laundroworks – Booth 3812
Laundroworks will be demonstrating their new mobile app for contactless payment options. Using NFC technology, this app works like a reloadable laundry card. No QR codes to scan and no in-store WiFi required in store.
---
Lavatec — Booth 528

LAVAPress ULTRA is a new extraction press designed to speed workflow and conserve resources. With the ability to handle 265-pound loads using up to 60-bars of pressure, it is said to process more linen from a tunnel washer and compress the time spent on each load before moving to a dryer.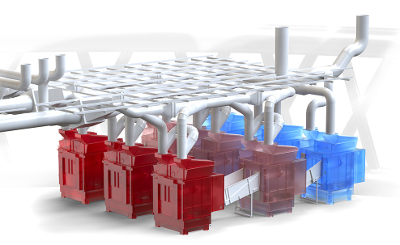 Also on display will the the three-tiered LavaCascade system for moving loads smoothly through the plant.
---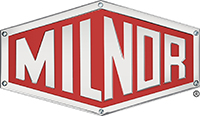 Pellerin Milnor – Booth 2828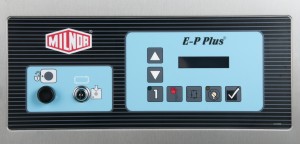 Pellrin Milnor will be introducing the E-P Plus® Control on their 80 lb. (36 kg), 100 lb (45 kg), and 140 lb (63 kg) rigid-mount washer-extractors. The E-P Plus control is equipped with 30 pre-programmed formulas, including 10 options for 8 different industries. The new 80, 100 and 140 lb rigid-mount washers with E-P Plus feature a 150 G-force cylinder and Milnor's RinSave® water and energy saving technology. Their booth will also showcase a 76039 PulseFlow® technology tunnel with an interactive demo unit, a full range of OPL and cabinet washer-extractors and their MilRail® monorail systems.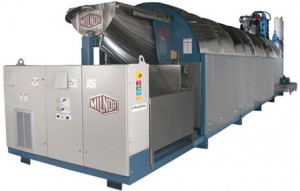 Time to get excited!
If you've only got one oar in the water about going to Clean, you know what's going to happen—you're just going to go around in circles. So, both oars in, register and book your travel and housing, and get organized for the Show. You won't regret it!