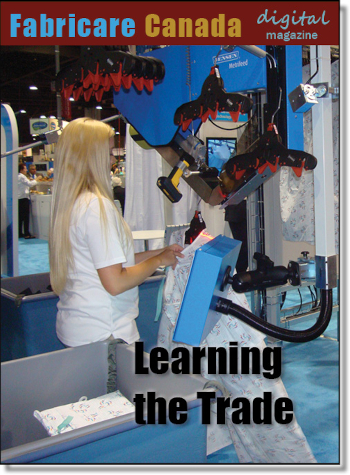 All month we've been talking about training. It seems fitting to wrap up our focus by highlighting professional training you can access right in your plant. Sending employees to school to learn is great, but sometimes you need training specific to your equipment and processes.
Let's look at two aspects of in-house training: distributors and consultants.
Where are the trainers?

We contacted dozens of companies that are listed in our Buyer's Guide as distributors of equipment, expecting we'd get back lots of information on training programs. We got back just two replies – Harco and Integrity Mechanical. Many thanks and kudos to both for giving us a rundown on the training they do with their customers. They are truly setting the bar and walking the talk.
Joseph Hanna is Harco's wet cleaning specialist. He takes great pride in making sure his customers know how to operate the equipment for the best possible results. We asked him about how that works.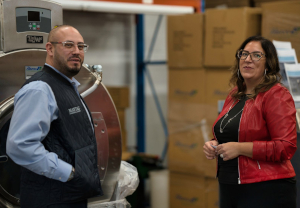 "With wet cleaning systems, we tailor appropriate programs and chemicals for each customer's needs," he said. "We are fortunate to have a wet cleaning systems and chemical expert in-house. He has been on the forefront of the wet cleaning process and revolution from its inception in 1998.
"Unfortunately, a lot of companies sell wet cleaning systems, but may not really understand them from a processing point of view. This is where we shine. Anyone can sell equipment, but having someone who has utilized the systems in a plant makes a world of difference. We ensure the right unit matches the needs for a quality result," he said.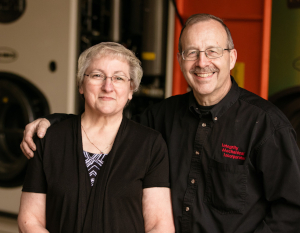 Paula Marois of Integrity Mechanical describes herself as partner/office manager/parts person/forklift driver. (We have a feeling that list could go on a lot longer.) She said, "We always do a start-up on the machine to make sure it is working properly. We then train the operator how to use it. For most machines the training is just one session.
"When we sell a dry cleaning machine, however, we usually go back 3 or 4 times to go over things. It is hard to remember all the details the first time you hear them. We want to make sure the machine is working properly and that the operator is comfortable operating it and with the daily maintenance that they have to do."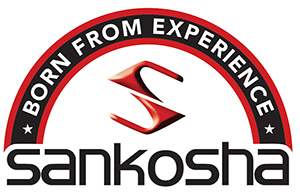 Geography plays a role in training, too. For Integrity, their base in Alberta fills a gap in manufacturer representative training. "Our manufacturers' sales reps do a lot of training, but we are a long way away from most of them, so we usually do the training when the machine is first installed," Paula said.

"When the sales rep comes to town, we follow up with some more training with him. Richard Reese from Unipress and Mike Tungesvick from Sankosha are great trainers. They are quick to follow up if there is ever an issue.
"We have great support from our supply reps as well. Chris White from Kreussler Chemical, John Rizzuto from Air World and Jeff Schwarz from A.L. Wilson are also excellent trainers.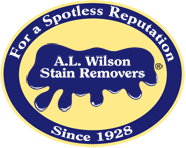 We have spent many days visiting plants with all of them and helping customers with problems."
Tapping into the experts
Harco's Hanna admitted they don't know everything, but they maintain strong relationships with the manufacturer of their equipment so they can touch base when unusual questions or situations arise. And the door swings both ways – manufacturers call Harco team members for ideas on improving their products, too.
"The manufacturers produce a machine that will work, but we make field adjustments to ensure the machine performs to the customer's standard. For example, Tony Polegri, Harco VP of Service, was at the Chicago Dryer factory and was showing their service team how he had made adjustments in their towel folder programs. We had a hotel customer with tall shelves on their carts, but the normal folds made the stacks too narrow to stack 10 high. Tony adjusted the programs and the unit was folding towels perfectly within minutes," Hanna said.
Customer needs first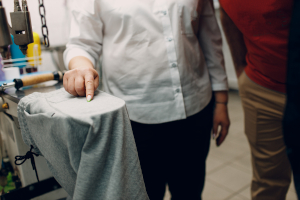 Hanna estimated that 80%-90% of Harco customers take advantage of the training that comes with their machines. "The only reason someone would not do so is if they plan to program the machines themselves and are familiar with doing so," he said. "Either way, we are always available to help. Sometimes custom formulations have been found to work well in certain plants and environments, so the customer takes over the process."
Not everybody is open to learning new ways, of course. Hanna cited the example of plants replacing older equipment with new machines that have extra features (like moisture sensing). They opted for the equipment because management was convinced of the time savings it would generate. "But some employees will go back to the old way of doing timed drying on high heat," he said. "The challenge in training is to show the advantages of better fabric care by drying at proper heat and time."
Paula agrees that some customers would like to go it alone. "Some people tell us they don't need us to visit. They are doing just fine and don't want our help. But sales reps see hundreds of plants every year. They have seen almost every possible problem and have a suggestion that might help you. Still, some people think they know everything already.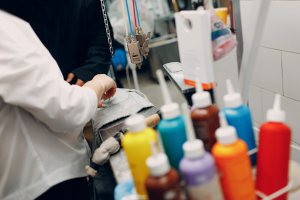 "Probably half of our customers avail themselves of the help that is offered. Some don't want a stranger seeing what they do. Some might be intimidated. Most are busy. They really don't realize how much experience and knowledge these reps have. A 10-minute conversation could be invaluable. I don't understand why some don't take advantage of this support; it doesn't cost them anything."
Sometimes a sales rep's recommendations might come as a surprise. "They may recommend something they don't even make, because that is what is best for the customers. They're not just out to sell you another machine," she said.
Training success stories
"We recently installed a new wet cleaning system for a very well established and reputable cleaner in Toronto that have never been exposed to a real wet cleaning system," said Hanna. "They were shocked at how versatile, efficient and easy it was to implement in their facility (despite what they have heard from others that used subpar wet cleaning systems).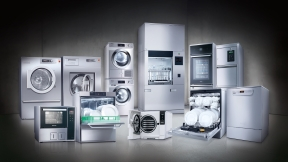 "We guided them in selecting the most appropriate system for their needs. Fully trained all operating staff and ownership to fully utilize the technology to its full potential. After a few weeks, they had cut down their spotting and re-cleaning percentage significantly, are better equipped to solve cleaning problems that arise, and were able to cut down their labour and chemical costs."
What's not to like?
"In the beginning some were hesitant to put expensive and delicate designer clothing through the wet cleaning process (something most 'old school' dry cleaners experience)," Hanna said. "So we spent two weeks training staff on-site, and we also included two weeks of off-site training in an operating wet cleaning plant to help them understand the differences and tricks about wet cleaning that they would otherwise learn the hard way. It's an open resource for all our customers and many 'skeptics' that haven't been exposed to a wet cleaning plant; they come out confident and surprised they didn't implement this system sooner."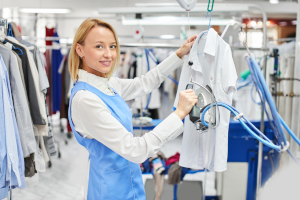 Hanna sees his role as pivotal to the progress of fabricare. "It's truly rewarding to showcase today's evolving technology and see people, who once didn't believe in it, evolving into the future of our industry."
He encourages all cleaners hesitant in investing in new technology and training by saying, "There's no reason to make a hard job harder. The technology that's available today truly makes processing easier and, as a bonus, the equipment is more user friendly for training new staff. It has become difficult to find trained and skilled professionals to operate equipment, so we have found that more sophisticated units allow a lower training threshold to introduce new procedures."
What about consultants?
We contacted some consultants who will come to your plant and train in various aspects of the business. It probably won't surprise you that the pandemic had a rather negative effect on the consulting side of the business, and some have retired, taken up other jobs or otherwise left the field. James Peuster (The Route Pro) and Sandra Haralson both responded to our request for comments.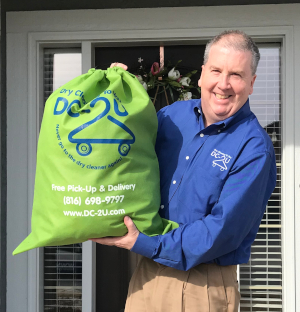 James Peuster
The Route Pros
www.theroutepro.com
james@theroutepro.com
816-739-2066
Peuster has been in the business for 23 years. "A friend hired me to consult for six months from a business development angle. I fell in love with the idea of routes and it's been a great marriage since then," he said. He focuses on routes, leadership and customer retention strategies.
There are signs that a company needs a consultant to get to a higher level. "When they continue to experience stagnant growth, employee turnover, customer turnover or when competition is making a dent," Peuster said. "Or, when they are thriving and want to maintain that level!"
Many business owners assume consultants are horribly expensive. Peuster tries to put it in perspective. "Employee turnover costs more than most people ever try to calculate," he said. "But when you invest in your staff, the results are inevitable. If you look at your employees as a cost, you never grow. When you look at them as an investment (and it's time to get a return on that) then you have consultants who can save you money and make you money."
How do you get the most out of a consultant's time and effort? "Implement the major recommendations," Peuster said. "We only succeed if the owner does."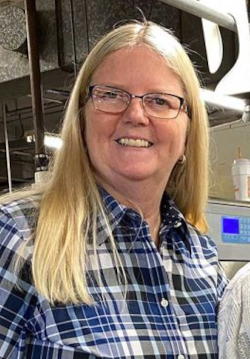 Sandra Haralson
Haralson Consulting
www.sandraharalson.com
sandra@sandraharalson.com
(Cell) 843-813-3106
Sandra has been consulting/teaching/coaching for 23 years, after working as a dry cleaner, presser, manager and other positions in both dry cleaning and laundry plants for over 18 years.
She agreed that consultants come to mind when a company wants to improve their quality, production numbers, production flow or they have new equipment and need training.
"Companies will also call me when they have hired new team members or there has been a long-term team member who has left the company. They need to replace the knowledge that went with that person," she said. "I work with owners, experienced production teams and new team members. Team members should be encouraged to always be learning new techniques and furthering their education."
When it comes to fees, Sandra is up-front with her clients. "I discuss the fees with the client when we discuss his or her needs," she said. "We are building their team to make them better. I become a part of their team, and they have my phone number. I encourage them to call or text with any questions or concerns. I'm always available to help."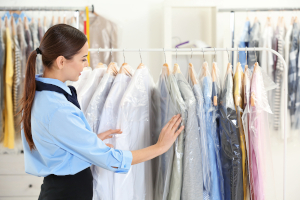 Regardless what the client has called her in to focus on, Sandra starts at the front of the plant and works her way back. "I check quality and then work my way back. I check equipment, work hands-on with finishers on technique, with dry cleaners, stain removal people, and do laundry, wet cleaning, inspection and maintenance training."
Her advice if you hire a consultant? "Meet with your team and tell them you have a consultant coming in to help them become the best they can be! The consultant is there to answer questions and help them with issues they may be facing daily. Be positive when discussing an outside person coming into the plant."
The bottom line
You work in a technical field. Training is essential for good results. Your success hinges on how well you perform the service your customers are expecting. If you do not have a training program, aren't keeping it top-of-mind as you try to grow your business, you will not succeed in the long run.