The only expert that matters
|
You can spend thousands of dollars to bring in an expert to assess your business, help you find areas that need attention, and then decide whether to follow their advice or not. (Of course, it would be pretty silly to ignore it after all that effort.)
Or you can just turn to the only experts that matter: your customers. Nobody knows your strengths and weaknesses better than they do. And nobody's opinion is more important than theirs.
"Hire" your customers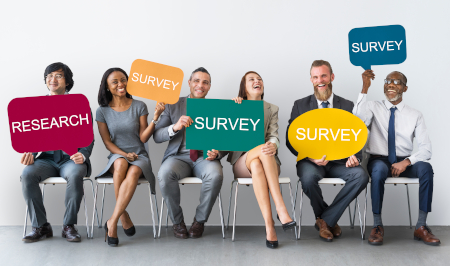 When is the last time you had an actual campaign in which you asked your customers for their feedback on your service? Not just a casual, "Was everything all right today?" question, but deeper than that. Perhaps with an incentive provided to give you honest feedback. Years ago? Never?
If you want to up your game, acting on sincere feedback is the best way to pinpoint what needs fixing, recognize those doing a great job, and convince your customers you care about them and their garments. But like any successful campaign, it needs to be carefully planned and executed to give the desired results.
The plan
Gather a small core group of your team members and tell them you will be evaluating the business by asking for targeted customer feedback. Give the plan a name, or have the group come up with one. Something like, "We're Listening" or "Project Step Up". Then make a list of areas that you want to survey about and begin to formulate questions.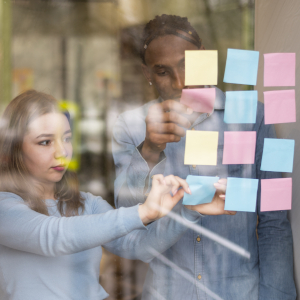 Be careful not to have a survey too long or complicated for the customers to complete, nor too short to appear serious. Questions should require specific answers, not general statements like, "It's fine."
Include areas in the survey like:
Appearance of your location
Convenience of parking, drive-thru, clear signage, etc.
A list of all your services, asking which they have used
Specific areas of cleaning and finishing they have experienced, and whether they have had any issues with them.
Pick-up and delivery issues (if you offer it, or if you are determining if your customers would use it.)
Employees they would like to cite for commendation
Ask if you can contact them to discuss any issues further
Don't ask for an opinion on something you can't fix. For instance, don't say, "Do you wish we had a bigger parking lot?" when there is no way to change the size of the lot.
Pay the piper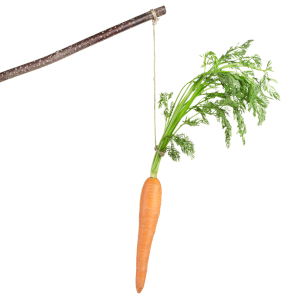 When you hire a professional consultant, you pay them. Give your customers an incentive to complete the survey by putting them in a significant drawing, or giving them a good coupon in exchange for turning in the survey. Use the incentive as a way to thank them for participating and to show how highly you value their opinions and experiences with your company.
Give out surveys with pick-up orders, attach them to deliveries, send it out through email newsletters, post it on your website. Make it so accessible, they won't miss it.
Work the data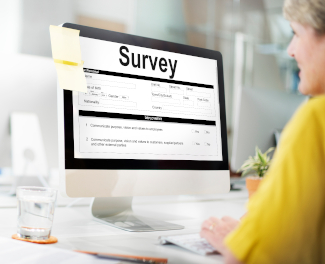 As the replies begin to come in, gather the team again and go through them. Break down the items cited for action by department or in whatever way makes sense. Have the team members go back to the rest of their department and discuss how the company can improve on those areas. Use the discussions to build buy-in by all team members so they are eager to be part of the solution.
Make signs or banners throughout the plant that carry the name of the feedback program, to remind all members of the team that customers are watching and commenting. Put a positive spin on it so that it doesn't come across as, "The boss is out to get us," or "Our customers hate us." Rather, it should be communicated that the most important people–the customers–are helping the company to do even better.
Don't just fix, tell them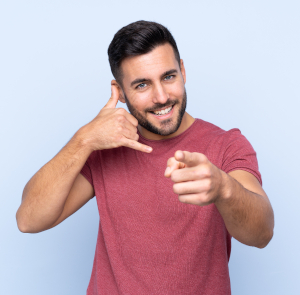 To close the loop on the whole program, let the customers know what has been done to correct things that needed it. Signs, newsletters, emails, website, Facebook. Use them all to convey the message that customer comments have resulted in specific changes.
We heard you! How do you like the new lobby?
We heard you! We just installed a $18,000 press to give better finishing.
We heard you! We now offer pick-ups and deliveries downtown.
Customers feel invested in your company if they suggest something and you actually put it into practice. If you put up a sign or make a social media post with a photo of a particular employee and a customer's quote about the service he/she has given, it pleases them. A survey is both a way to get feedback and a way to increase buy-in by both employees and customers.
If you have a survey that seems to bring in good response, share it with us! We'd love to share it with our readers. Send it to becca@fabricarecanada.com.