5 Podcasts to help you beat the winter blues
|
Throughout this pandemic, I've listened to podcasts as a means to inspire and distract. Based on recent data, so has most of the world. Podcasts continue to grow in popularity with Podcast Insights estimating that half of American households are now listening to podcasts on a regular basis.
If this is your first time hearing about the word, it's time to join the club. Merriam-Webster defines a podcast as 'a program (as of music or talk) made available in digital format for automatic download over the internet' or, in simpler terms, radio shows you can stream through your phone or computer. Podcasts cover a variety of topics from murder mysteries to politics.
Whether you're looking for a spark of business inspiration or something to pull you away you from the toxic news cycle, here are five podcasts to help you beat the winter blues.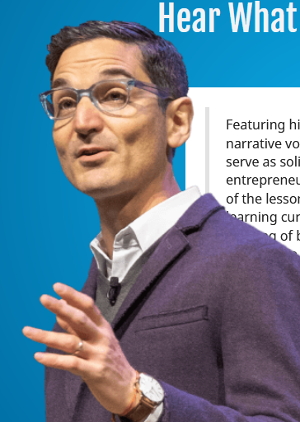 Times are tough for our industry and so it's reassuring to listen to the stories of other resilient entrepreneurs. 'How I Built This with Guy Raz' tells the stories of innovators, entrepreneurs, and idealists from the world's best-known companies. From interviews with Spanx founder Sara Blakely to Sam Dyson of Dyson vacuums, Raz's interview style will have you hooked within minutes. Throughout the pandemic, Guy has interviewed past guests in a 'How I Built This, Resilience Edition' to learn how they've coped with unique business crises in the midst of Covid. Episodes range from 20 minutes to 1 hour. If you're new to this podcast, I recommend 'The Laundress' or 'Rent the Runway' as they follow entrepreneurs linked to the dry cleaning and fabricare industries.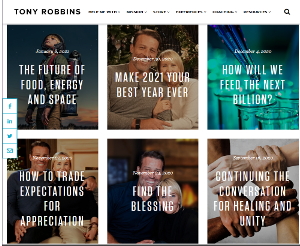 Tony Robbins is the forefather of personal development and using growth mindset. His podcast, 'Tony Robbins Podcast' provides insightful lessons to develop stronger relationships, improve your finances, and better your personal health. No matter the interviewee or topic of focus, each episode gives you tangible tips and tools to help you grow your business, better yourself and/or leadership capabilities. These 20-minute episodes make it easy to listen during your morning routine or afternoon walk. I recommend a past episode from April 2020, 'The Small Business Resiliency Kit'.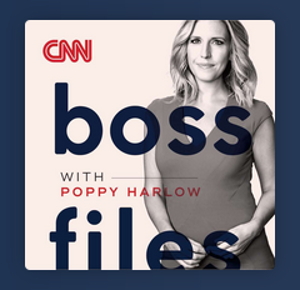 Boss Files CNN's Poppy Harlow sits down with business leaders to confront the tough questions and what it takes to rise to the top. Poppy homes in on business leaders facing unique challenges in their industries. Throughout the pandemic she spoke with Ed Bastian of Delta Airlines as he led his company through the aviation industry's crisis, and YouTube's CEO Susan Wojcicki on how the company navigated filtering misinformation during the Presidential election.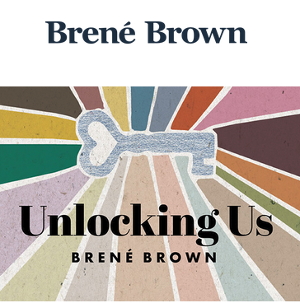 Brene Brown's Unlocking Us is less focused on business development and more on personal growth – which we all know go hand in hand. The #1 New York Times best-selling author unpacks and explores ideas and experiences relating to common human experiences. Struggling to communicate with your colleagues? Dealing with some added family stress? Unlocking Us taps into tough conversation topics, including how to apologize, debate and confront your insecurities. Though it may seem fluffy to start, Brown's work in backed by her data and research as a leading psychologist. Still not convinced? Brene's Ted Talk 'The Power of Vulnerability' has been viewed over 51 million times.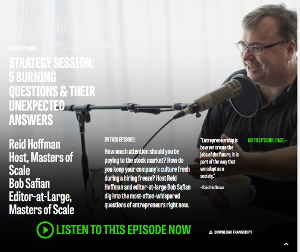 Masters of Scale is a podcast hosted by LinkedIn's founder Reid Hoffman. With a focus on business growth, Reid interviews business leaders to identify how they grew their companies from 'zero to a gazillion'. Each episode looks at a company's unique path to scaling up and sheds light on how simple business hacks can lead to the unexpected. Guests include Nike's founder Phil Knight and John Foley of Peloton. Fun fact – Masters of Scale is the first American media program to commit to an equal balance of male and female guests.
The best thing about podcasts – they're completely free. You can access podcasts from your iPhone podcast apps or listen directly on from the web. Here's how:
Online on your computer: Search for the podcast you want to find and listen directly from the web – most podcasts have their own websites.
On your iPhone or iPad: Search 'Podcast' and click the purple podcast app icon to listen. You can search for specific podcasts in the app or sift through its recommendations.
On your Android phone: Search for the Google podcasts app, install it as per the instructions, and browse for the podcasts you want.
Don't miss out on information that can make or break your ability to continue to evolve your business in these unpredictable times. Or to just relax when you need a break from it all. It's at your fingertips.