The Wedding Boom of 2022
|
How tapping into today's wedding trends can spark new ideas for your marketing strategy
2022 marks the most weddings since 1984. How many in total? According to The Wedding Report, there will be over 2.5 million celebrations. I officially turned 30 in May (eek!), which means I've entered wedding prime-time. In combination with rescheduled nuptials due to Covid-19 in 2020 and 2021, I will have attended 14 weddings by October 2022. And for those reading, no, one of the weddings is not my own. So, as an 'unofficial' wedding expert, I thought I'd share a few insights from my 2022 wedding season, and how they may spark new ideas of how to market your wedding services.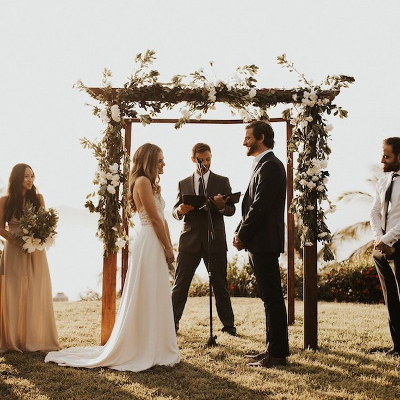 The Dress
The average wedding in Toronto in 2022 cost slightly over $55,000. That is a lot of money. Some couples will go big, while others will go into big debt. Wedding gown cleaning and preservation is expensive, and often the reason a bride waits several months to have her dress cleaned post-wedding. Knowing that these services can be expensive to many, ensure your business's marketing materials look elegant, classy, and worth the investment. Ensure your CSRs are educated about your business's wedding services, and that they always congratulate a bride when they walk through the door. Brides, after all, want to feel special. It's important to ensure that your client feels the service we're providing is worth the value. It is also important to note that many brides today will resell their dress on a resale site like 'Still White'. Consider how this might impact your wedding service pricing or how you market to the modern bride.
The Suit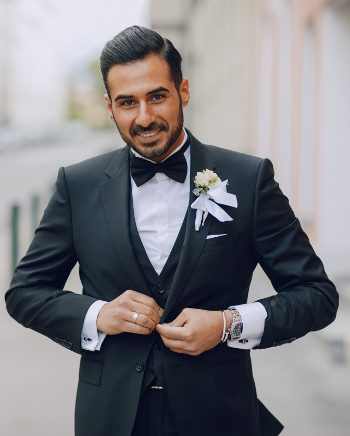 Did you know suit tailors recommend a groom should buy at least two shirts for his wedding day? An outdoor summer wedding is usually hot, add the nerves, and sweat is unavoidable. A groom's tuxedo or suit can range from $500 to $1,500, and most groomsmen are asked to buy a specific tuxedo or suit for the wedding. Knowing these suits will eventually need cleaning, brainstorm a list of local tailors or suiting boutiques who can recommend your services. Design a postcard or cardstock insert for the store associates to drop in a customer's garment or shopping bag that outlines proper suit care. Educate the store associates that cleaning a suit shortly after wear should be top of mind, as this will reduce the chances of insect damage.
The Guest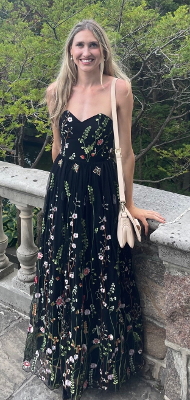 Attending 14 weddings means 14 wedding outfits! Rather than buy a new outfit for each, I've rented 70% of the dresses I've worn this season. The concept of rental is not new; men have been renting everything from tuxedos to frilly shirts and cummerbunds for decades. Now, more women are starting to rent for special events as well. So far, the rental experience has been wallet-friendly and stress-free. Of course, all these dresses need to be cleaned! Do a quick Google search to see if there are any rental boutiques in your area. Reach out to see if they're happy with their dry cleaner. The boutique I frequent has over 200 dresses in stock, and many of them are worn every weekend in the summer months. Consider how rentals can become a new revenue stream for your business.
The Gift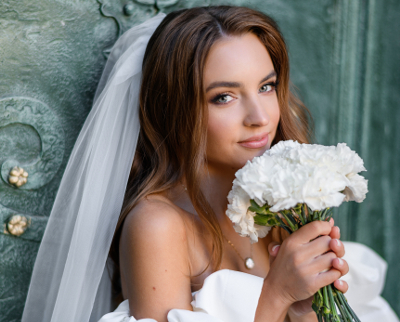 As mentioned, many brides put off the cleaning and preservation process—if not skip it altogether. This is not good for business. But what if the service was already prepaid? Or is given as a gift, something they could include on their registry? Platforms like The Knot make it easy for businesses like ours to showcase services like gown preservation and add it to their registry. The Knot is a paid platform, so you can also consider advertising this as a gift for your clients to purchase for an upcoming wedding. Dress preservation is a gift that several friends can contribute towards, and something that the bride will appreciate.
At the point of writing this, I've attended seven weddings, and have seven to go! Wish me luck.