Subscription for Success
|
Our theme for March 2021 is Reinventing Success. This article focuses on companies that are succeeding by branching out into subscription purchases for their services. What can you learn from them?
The idea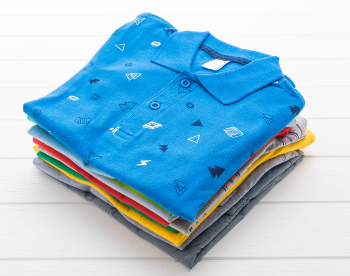 In the course of the last America's Best Cleaners forum online in February, the subject of subscription services came up. It was clear that this interested some cleaners, and that some POS providers have moved to facilitate it.
The idea is simple: Customers prepay for services on a weekly, monthly or annual basis, and the cleaner performs the service on the customers' garments. This can be either dry cleaning or a wash/dry/fold service. It's a win for the cleaner because of the re-occurring revenue coming in, and many times the customer does not completely use up the amount prepaid. It also keeps the cleaner's services top-of-mind for customers. It's a win for the customer because it eliminates the need for individual order pricing, payment, etc.
One cleaner's story

"When the pandemic hit, we lost 85% of our dry cleaning business overnight," said Monika Manter, partner and vice-president of Balfurd Dry Cleaner, located in State College, PA. "Our thought was, how can we capture other textiles from our clients?" In May 2020 the company launched a subscription service. "A predictable revenue stream is an ideal business model. We also own a commercial laundry, which operates on service contracts, and cash flow in that business is significantly easier to manage, compared to our dry cleaning business. We know exactly what we'll be collecting on a weekly basis."
The wash/dry/fold service for laundry was marketed to the company's existing client base through emails, text messages, social media posts, and educating and bringing awareness to the service. "We've found the most difficult part of selling laundry service is simply informing potential clients that it's available, and proving to them it will save time and money," Manter said.
How it works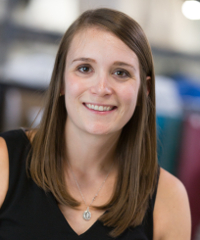 Customers sign up for the service, and Balfurd confirms their route days and clarifies what is involved in the service (no dry cleaning, button-down shirts or comforters). The customer receives a welcome bag with information on the service, other services offered, and a referral card to give them additional discounts if they tell others about the program and they sign up.
The first order is picked up in a disposable bag, and a large reusable laundry bag is dropped off at that time for them to begin filling. Orders are wrapped by item, put in a reusable bag, and delivered back to the customer. Subscriptions range from $99/month to $199/month. "The average plan is $149/month. We're in a university town, so the number of people using the service fluctuates with the coming and going of students," said Manter. About 30% of the subscribers are university students.
Manter suggests 'no-brainer' offers to get customers to try the program, with the expectation that a good percentage will sign up for a plan after that. One offer that succeeded for Balfurd is to charge just $7 for a bag of laundry (they do limit the size of the bag to a standard kitchen garbage bag). They also offer monthly specials in which a client receives a $20 dry cleaning gift card for signing up for a specific laundry plan.
The results
The service has received a good response from customers. Manter said, "You can't just roll out this program and expect people to sign up. The key is to educate our clients about how much time they'll save with the service. We've found that promoting our subscription service plans has also grown regular price-per-pound wash/dry/fold service – a positive and unanticipated outcome."
She said the program has enabled them to keep their team members working, even in this time of reduced business. "When our team is done pressing, washing, etc., for the day, they all come together to fold our laundry orders. For us, it's been a great way to continue giving our team members hours."
The biggest hurdle has been dryer capacity. "We don't have a laundromat, but we do a significant amount of restoration, so we are fortunate to have a bay of small dryers. I know many operators may not have small dryers, which makes it difficult to complete the work in-house, but outsourcing to a laundromat is also an option," she suggests.
POS to the rescue

Organizing the program and communicating with customers is made possible through the POS system Balfurd uses. SPOT's system now offers functionality for subscription services. "When we first rolled this out, our POS system didn't have a subscription program set up. We had to manually set reminders to charge credit cards on a monthly basis, and it was difficult to keep track of who joined and who dropped off." The system now offers reporting and a subscription billing program. "We're able to streamline this and see our monthly reporting, reach out to new clients, and follow up with those who have cancelled. It's much easier."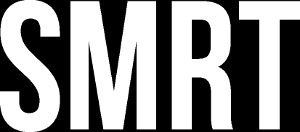 SPOT is not the only POS provider to offer software to deal with subscriptions, repetitive automatic billing and email/text contacts with customers. SMRT Systems (formerly DCCS) handles subscriptions for dry cleaning or laundry, or wash/dry/fold by the pound or bag, according to David Lee, sales manager. The company received a number of requests for the feature, and added it to the system. There is no additional cost for the feature.
"Subscriptions in SMRT allow a cleaner to bill the customer a fixed monthly amount, and gives them a specific promotion, such as 'X' free dry cleaning items monthly," said Lee. Subscriptions can be used with automatic payment and statement customers. At present, subscriptions are managed by the POS system, but "there are plans to allow the customers to self-manage the plans through the mobile customer interface," he said.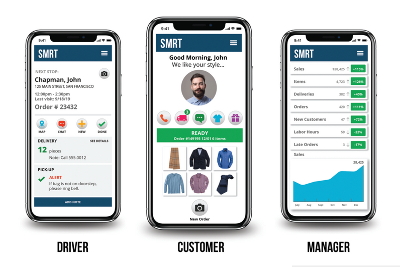 "Everything from the customer communication using automated two-way texting, to the pickup and delivery, to the tracking of the garments throughout the cleaning process are automated. The customer is then automatically notified by text or email as soon as the garments have been cleaned and are ready for pickup or delivery. The monthly billing is similarly automated."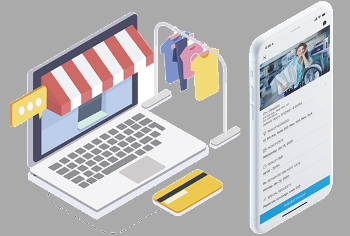 Computer Systems International has a new platform called Cleantie. According to Al Anjavi, a new pick-up and delivery app is included with the cloud-based software. It supports subscription plan pricing, making it another option for cleaners wanting to implement subscription programs.
Another POS company with subscription-capable software is Scan Q. Their cloud service includes a module for subscription management, according to Evaz Fanaian. "Customers can pay on cell phones or other devices," he said.
"In addition, reports are available to business owners remotely, so they can be anywhere in the world and still know what is going on." The software also includes digital marketing tools, which can look at customer habits to predict work flow, send email and text messages, and keep communication moving.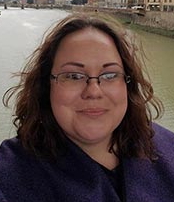 The SPOT software supports different types of subscription models. "Examples of possible subscriptions are 50 pounds of wash/dry/fold for $100/month, or 10% off all, or a selection of, services for a set price monthly or annually – like a membership discount," said Nicole Kirby, customer success manager at SPOT Business Systems. "Users can create subscription programs with multiple time periods (weekly, monthly, annually) for any variety of item types, and assign a discount between zero and 100%. The options are almost endless." SPOT also created documentation and a video outlining the set-up and use of subscription services.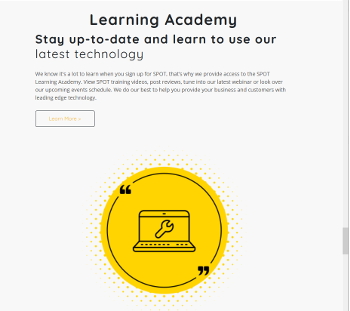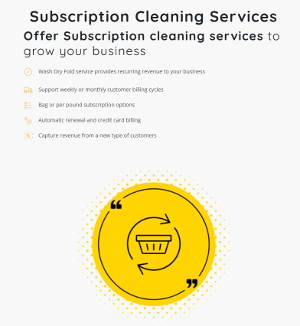 All of the POS companies are eager to make the software reflect the needs of the cleaners, and can help with getting a program started.
Are you considering it?
Nicole Kirby said, "Wash/dry/fold has been one of the only services where sales have increased during Covid. This is probably the reason most cleaners have picked that service to start subscriptions."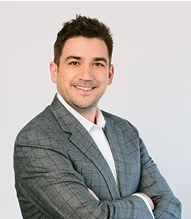 One Canadian cleaner who has not set up a subscription program yet, but is planning to do so in the near future, is Cam Bastien, president of Carousel Cleaners and Fletcher's Fabricare in Vancouver, BC.
"If Covid-19 has taught us anything, it is that as business owners, we need to be quick on our feet and adapt even faster." Bastien applauds his team for being able to do so. "Back in March 2020, we started to notice a substantial drop and, without fully understanding the effects of Covid-19, we decided it would be best and safest to close for a month. We then reopened and in the last year have been noticing decreases in revenues. However, recently we are starting to see signs of people going back to work in their offices, as our shirt service and overall business are increasing."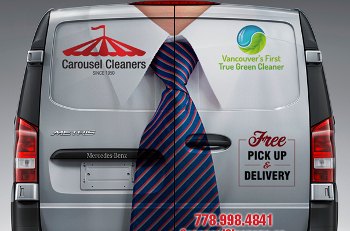 Bastien feels that the addition of subscription services will help them become a one-stop shop for customers. "We already have such a dynamic and captive audience that instills their trust in the services we already provide. This subscription service is another great extension of what we can provide for our clients, and another way we can continue to provide high-quality cleaning and excellent customer service."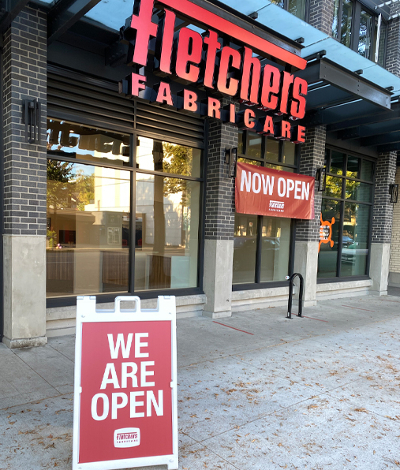 There are considerations to keep in mind. "We will need to re-evaluate the flow of our production area to ensure we roll this program out successfully, and not lose the confidence of our loyal clientele." They will start promoting it through email marketing. "We are fortunate to have amassed a large email database for both Carousel Cleaners and Fletcher's Fabricare. This service will be available for both brands.
"There is always concern when trying to roll out a new service, an initial hesitation. But these are signs of growth, and great change to come. We want to be sure if the service takes off that we have the appropriate infrastructure to accommodate the extra volume," he said.
Final words
As with any alteration to your business, do your homework. Go online and search for 'laundry subscription service' or 'dry cleaning subscription service'. Look at the websites of those who have implemented a program. Call someone in a non-competing area and ask them how it's going. Be willing to share your thoughts and ideas, too. That's something we can all subscribe to.