Finding Employees — it's the Wild West out there!
|
It's no secret – finding quality candidates, well, any candidate for that matter – is a challenge. Hiring, and retaining talent is stressful; the traditional methods to source new hires are no longer effective. Here's hoping these creative tips will help you find your next superstar.
Look to Local Colleges
In Ontario there are several college programs with a Cooperative Opportunity or 'Co-Op' component. This means that to graduate, students need to participate in a work semester that aligns with their degree. These full- or part-time placements are for students in programs like hospitality or marketing and can be paid or unpaid. By doing a quick Google search you can find the contact information of the Co-Op Officer from colleges like George Brown or Seneca. Many of these schools also employ a staff member who is dedicated to finding full-time roles for students after they graduate.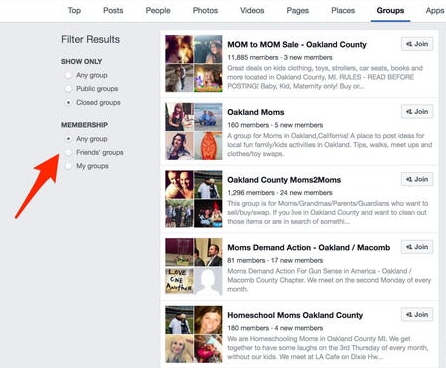 Scavenge Facebook Groups
In Etobicoke, there is a popular group called 'MINOE' or 'Mothers in Need of Entertainment'. While I can think of a lot more ways to entertain myself, the group is chuck full of engaged mums looking to offer recommendations and advice. At Gibson's, we've had luck posting in this group, making note that we're hiring part time CSRs. Many mums are quick to volunteer their children in high school or recommend a friend who is out of work. If you're on Facebook, do a quick search and request to join any relevant mother or neighbourhood groups. Though most groups enforce a 'no soliciting' policy, present your job opening as an opportunity to support local business. Introduce yourself as a fellow community member who is looking for support from other members.
Get Familiar with Nextdoor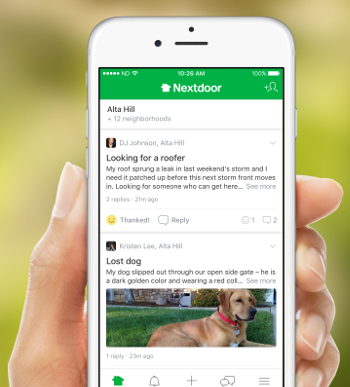 Have you heard that Nextdoor could turn into the new Facebook for your neighbourhood? Nextdoor is a website and app for neighbourhoods where you can get local tips, recommend businesses, and is the world's largest private network for neighbours. Like Facebook, Nextdoor allows its users to create a personal and/or business page where they can post on a regularly updated 'news feed.' Unlike other platforms, Nextdoor limits its communication to people who live close to one another. This makes it a great platform to post job openings or opportunities as it will ensure candidates are local and know your community. We posted recently and had a ton of luck! You can download the app on the app store or visit nextdoor.ca and enter your address to locate your neighbourhood.
Become Your Own Recruiter on LinkedIn
LinkedIn is one of the most popular tools used by corporate recruiters. While I don't recommend spending money to use LinkedIn's paid plans, its 'Search Bar' function can be a powerful tool to find potential candidates. Simply type in the role you are looking to hire for in the search bar at the top of your LinkedIn Page (e.g., 'Customer Service Manager'). Next, use the filter function to narrow down your search to your geographic location or years of experience. The search should bring up a wealth of profiles.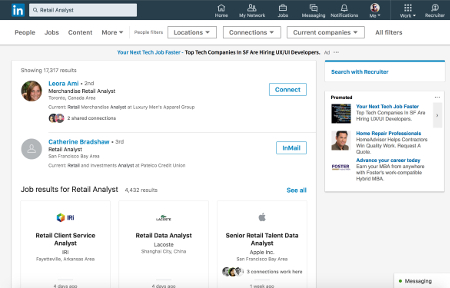 When you find a candidate you may be interested in hiring, click the 'Connect' button. You should be prompted if you'd like to include a message – select yes. This will allow you to write a quick note about who you are, why you're reaching out, and that you're impressed with their experience. While there is no guarantee the individual will respond to your message or connection request, this method allows you to be more laser focused in your search. Note: LinkedIn does put a limit on the number of searches you can conduct per month for free, so be wise with your time.
Do Indeed and Zip Recruiter Right
Indeed and Zip Recruiter are likely the most popular platforms to consult in your hiring search. However, we all know how painful sifting through applicants can be and it can get expensive fast. To cut costs, reach out to the platform's support team and ask for a 'trial offer' or discount. I recently called Indeed to ask for a discount and later got a postcard from Zip Recruiter for a free posting. Also, did you know that 'reopening' an old job posting weakens the chance of the role being seen by potential candidates? Instead, create a new job posting for each new role. Because this can be more time-intensive, copy a version of the job description on Word so you can easily access it again later.
Closing Cleaners or Industry Friends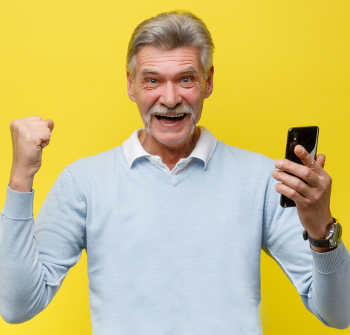 Unfortunately, we've lost a few businesses in our industry this year. These businesses want to make sure their employees have a place to work and are often generous to introduce their team members to new opportunities. Lean on your sales reps to learn if anyone is out of work and looking for a job. Calling other cleaners asking if they know of anyone in the business can be helpful, too.
Since joining Gibson's, I've learned that finding good people is one of the most important but most challenging parts of small business. Hopefully these suggestions can alleviate some of the stress when it comes to filling your current openings.