COVID-19's impact on the reusable industry
|
We all saw the images on television and the Internet: stacks of boxes of disposable Personal Protective Equipment (PPE) destined for hospitals, nursing homes and other health care settings to keep COVID-19 at bay. It was masks and gowns, gloves and face shields. And it greatly increased the tonnage of what was going to landfills, as a result.
When COVID hit, we had no idea what it was, how it would grow or impact society, or how to fight it. Everyone was grasping at straws, and there was a lot of fear. As the pandemic picked up steam, one thing became clear: our supply lines for disposable PPE were critically under-stocked. Many companies and facilities then turned to the reusable textiles suppliers.
We asked industry leaders in this segment of textile care how COVID-19 changed the way they do business, and their overall company direction.
Our experts: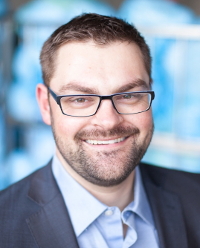 Bryan Bartsch
President, Ecotex Healthcare Linen Service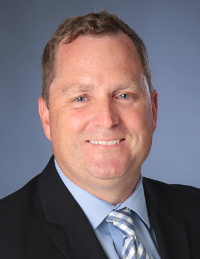 Brendan O'Neill
Chief Operating Officer
London Hospital Linen Service, Inc.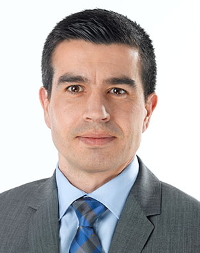 Nilton Pacheco
Vice President of Portfolio & Business Development
MIP
Q: What was the state of the reusable textiles industry/market before COVID-19 hit? What were the immediate challenges?
Bryan Bartsch: Prior to COVID the healthcare laundry market in North America has undergone large regional consolidation, with investor money coming from outside of the industry. Consolidation has taken out many of the smaller owner/operators who had previously participated in the industry for many years. COVID came along and decreased the workforce size, and that scarcity caused wage rates to skyrocket. Supply chain challenges are putting pressure on textile prices and energy rates. Today our industry is in a labour crisis and struggling to keep up with supply chain and inflation cost pressures. I expect that this will be a defining period for many operators; those who provide quality services, increase automation and innovate will survive.
Brendan O'Neill: The Canadian Market for reusable textiles (specifically PPE gowns and surgical gowns and drapes) were engaged in heavy competition and price pressure from the single use world, pre-pandemic. We are one of a few full-service laundries who supply both PPE gowns (isolation gowns) as well as sterilized surgical gowns and drapes, and leading up to March of 2020, we had seen some moderate gains in PPE gowns, but a "hold the line approach" and in some customer groups, a reduction in reusable sterile surgical gowns and drapes.
Nilton Pacheco: It was business as usual, with continued efforts placed on protecting and growing our market share (vs disposable options), through new product developments, field testing, etc. We had just finished planning extra production in preparation for Chinese New Year and the upcoming flu season.
An immediate challenge was China's lockdown and the uncertainty it brought. How serious is this unknown virus? When will our Chinese factories be able to reopen? Although we had several alternate supply options available, we needed to find more options quickly, so did the rest of the world.

Q: In the initial days of COVID-19 everything was focused so much on disposable PPE. How did that affect your company?
Bryan Bartsch: During the early days of the pandemic, Ecotex supported the conversion to reusable PPE for many of our customers who traditionally relied upon disposables. In total we experienced a 5X increase in PPE output as a company. Today PPE output is still running at 2.5X precovid levels, mostly because our conversions have been permanent practice changes to embrace reusables. Customers benefited from reusables because of our ability to provide product when they needed it during the pandemic. The trailing positive impact of reusables is the environmental sustainability impacts, as reusables create 97% less solid waste, 30% less greenhouse gasses and 28% less energy consumed

Brendan O'Neill: The initial days of COVID in the Health Care laundry sector was dealing with the reduction of service levels, along with the pivot to massive increases in PPE across all customers. It became clear very quickly that the supply chain for disposable PPE was compromised, and many customers in the single use world were placed on allocation, therefore limiting their ability to scale up access to increased volumes of product. This meant very quickly that they turned to their laundry partners to assist in procurement, and supply of reusable PPE gowns. This further progressed into impacts on other single use shortages, as the raw material for single use items (polypropylene) was in huge demand around the world for all things PPE, (specifically masks), and therefore PPE, surgical gowns, drapes and sterile wrappers were an issue by the time June 2020 occurred.
Nilton Pacheco: The marketplace was scrambling for PPE, not just disposables, but any Protective Equipment option that could be used by Healthcare staff. The demand was not just coming from our traditional Hospital and Commercial Laundry customers, it was also coming from Federal, State and Provincial Governments attempting to secure PPE to support their Healthcare systems.
Q: As COVID-19 progressed, how did the market alter its instructions to users of reusables (if at all)? How did you reassure them about your processes?
Bryan Bartsch: Ecotex has offered customers with dispensing solutions that aid in the convenient use and storage of reusable PPE.
Brendan O'Neill: We had been supplying reusable PPE for years, therefore our customers had the confidence in our processes and wash efficacy. The challenge was the procurement of new PPE inventory to supply the growing demand for it.
Nilton Pacheco: In an attempt to minimize supply shortages, the FDA was recommending the use of reusable isolation gowns instead of disposables. Our message to the market did not change. We continued to promote the environmental and economic benefits of reusable options. Like disposables, reusables faced similar supply obstacles. The big difference was the ability of Commercial Laundries to return a hygienically clean PPE back to Healthcare staff, instead of having to wait for new single use disposable options to arrive.
Q: How has the market responded to any repositioning you've done? What is the outlook for the reusables industry going forward?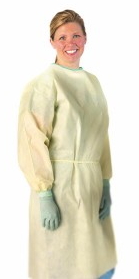 Bryan Bartsch: In general, Ecotex has built stronger relationships with most of our customers during covid 19. We were able to support so many customers with critical PPE and uniforms when their disposable supply chain failed. Our customers have consistently commented that they now enjoy our reusable isolation gowns because of the (1) Environmental sustainability, (2) supply sustainability, and (3) comfort of reusables.
Brendan O'Neill: Pre Covid we were processing approximately 20,000 PPE gowns per week. With the assistance of our partners in supply chain, the Ontario government and investments of our customers and LHLS, at the height of the second and third wave, we were shipping approximately 250,000 gowns weekly. Today, we have levelled out at approximately 150,000 weekly, and will see some adjustments in this volume, as regional COVID cases wax and wane.
Nilton Pacheco: For the most part, the market has responded positively. We've heard from several Healthcare providers that they do not want to face the same supply shortages again, and reusables will continue to be part of their PPE program moving forward.

Our outlook on the reusable industry is optimistic, but disposables will remain a threat. In the early stages of the pandemic, Government bodies purchased disposables on behalf of Health Authorities. These disposables are now in stock, and making their way back into some facilities. As an industry, we need to continue to promote how a reusable Supply Chain is more sustainable, economical and above all, will provide uninterrupted supply.
Honestly, eyes have been opened to options for reusable textiles, specifically due to the supply chain interruptions. We can never replace disposables; however, we have increased our exposure, and service levels from the pivot. My personal opinion is we will get to a place where a true hybrid solution will be the end result. One where reusable items, in concert with single use items that meet the clinical needs of patient care will be used, while ensuring a sustainable solution for the environment, the energy we consume, and waste we dispose of.
Final comments
Bryan Bartsch: Reusable textile products create an environmentally sustainable, local supply chain that has stood up strong during the pandemic. Many thanks to the amazing textile supply partners who were able to support the pivot in manufacturing demand.
Nilton Pacheco: At the onset of the pandemic, many non-traditional manufacturers retooled their operations to make isolation gowns. Although their intention was to help supply much needed PPE, their lack of knowledge with Healthcare Textile requirements muddied the waters for traditional providers. This left some Buyers believing disposables were superior, because non-traditional supplier products were not withstanding commercial laundering, fabric selections were not ideal for Healthcare workers and gown designs were not optimal for donning and doffing.
As part of our efforts to unpack the nuances between disposable and reusable gowns made by traditional market suppliers, MIP commissioned a third party perception audit and interviewed healthcare administrators across Canada and the U.S. in hospitals, long-term care homes, and other healthcare facilities.
Editor: Among the findings of the audit, respondent comments included the following.
"We have been using reusable since before COVID-19, but we have amped it up. We started 3 years ago. Reusable gowns are more cost efficient." (A long-term care facility in BC)
"I prefer reusables. We get better compliance from the staff. The nurses like them better. They find they are more breathable, less hot to wear." (A long-term care facility in QC)
"Reusable [gowns] are comfortable. They feel good. We call them our pajamas. Disposable gowns feel gross." (A long-term care facility in QC)