The "in" term for it is zero-waste fashion—generating little or no textile waste in the production or disposal of garments. It's trendy. It's a buzz-word. It's not new.
What goes around, comes around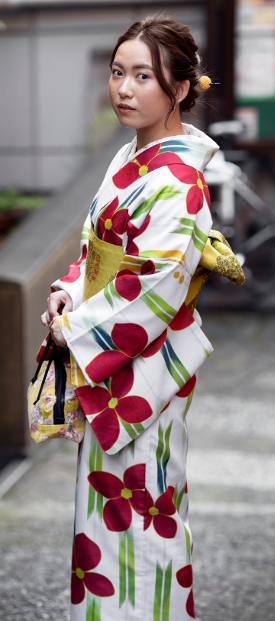 For centuries, people have been recycling fabrics. Makers of Japanese kimonos, Indian saris, Greek chitons (similar to togas) and other traditional folk costumes have been masters of reusing fabrics and reworking garments into something new and spectacular again.
Master tailors learned to maximize their profits by getting the most pieces of garments out of a single bolt of cloth—and then came computers, which squeezed even more usefulness out of a length of fabric by calculating pattern piece placement better still.
Today's manufacturers have made use of scraps of fabric by turning them into something other than the garments they were creating, such as linings or exteriors of purses, head scarves, bandanas, and other smaller items. Yet still, there is always something left over (called off-cuts) that ends up in the landfill; the garment industry wastes roughly 15% of the fabric it uses.
Rethinking the process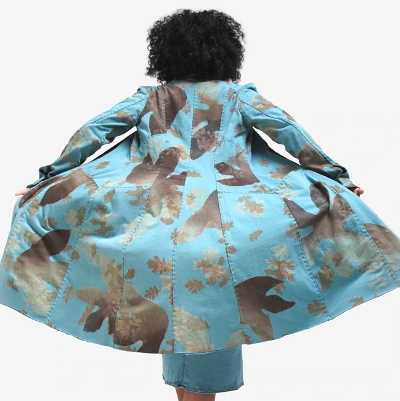 As the zero-waste movement picks up steam, manufacturers are taking a thoughtful look at their processes. For example, Alabama Chanin produces cotton jersey goods. They've developed patterns and appliques that make the best use of off-cuts to minimize waste. They also sell bundles of scrap fabrics for use by quilters, stuffing, appliques and other uses.
Innovation is moving to the loom, as well. Siddhartha Upadhyaya of India has developed a process called Direct Pattern on Loom (DPOL). As the name implies, the patterns loomed into the fabric are done in such a way that a sleeve or skirt piece is woven in its final shape, with the pattern intact. Each piece is complete and ready to sew immediately, not even requiring cutting from a larger bolt of cloth.
A Piece of Cloth (A-POC) technique made its debut in 1973 in the Issey Miyake Collection. It is now both a manufacturing process and a label. The fibres are knit into fabric tubes that are seamed together in strategic places to create cavities and then the tubes are snipped open to create garments. Sounds wild, but it has proven very interesting in design circles. It uses a digital Jacquard machine to embed seams, instead of just weaving patterns.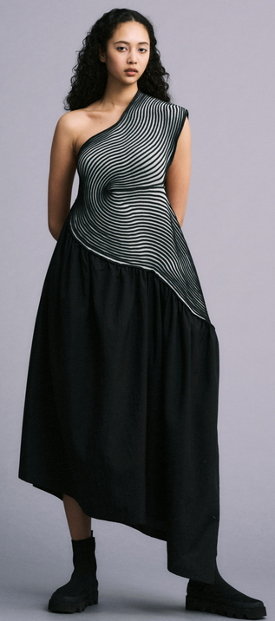 Slow it down, turn it around
The pace of our society has increased our demand for the latest and most trendy. Enter "fast fashion", made up of garments that are so tightly targeted at particular colours, fabrics or styles that they don't even last a season before being put aside for the next new thing. Naturally, keeping up with demand has led to less attention to quality, leading to things wearing out quickly, as well.
In the rethinking of the garment industry, the new term to watch for is "slow fashion."
According to The Good Trade, which calls itself "the premier digital destination for sustainable fashion and lifestyle content," slow fashion is "an argument for hitting the brakes on excessive production, over complicated supply chains, and mindless consumption."
In other words, better quality, less gotta-have-the-latest mentality, being a thoughtful purchaser, and patronizing stores and brands that have made a commitment to more sustainable manufacturing and design techniques.
That doesn't mean moving away from the season's colours or fabrics just to be less frantic in our fashion choices. Rather, buying classic styles and fabrics, and then accessorizing to reflect the latest ideas. Scarves, handbags, ties, belts, shoes, jackets can all transform an outfit from blah to blazing, and be more sensible to swap out than entire wardrobes each year.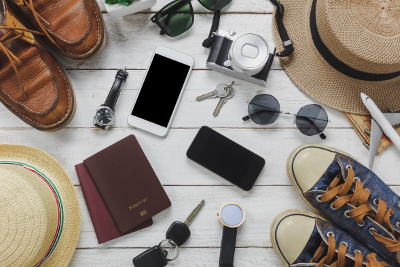 How does it impact you?
There are cleaning implications for zero-waste garments and home textiles. In an effort to use every scrap of every bolt of fabric or trim and yet still have an attractive garment, manufacturers may be combining fabrics you would not normally find in one piece of clothing or duvet, etc. Suddenly, it's not a silk blouse; it's a silk blouse with an inset of batik fabric and some crinkly trim of unknown origin.
If you haven't been confronted with such a garment yet, just wait. As the fabricare expert, your customers will be expecting you to not only know what you're dealing with, but be able to restore their items to like-new condition, regardless of construction and manufacture. How do you do that???
Test, test, test. Yes, testing takes time. Testing different areas of a single garment takes even more time. But that's what you are paid to do. Checking for colour-fastness, making sure the fabrics can stand up to your cleaning techniques and solvents, watching for unusual trims are part of your everyday routine. However, now you may have to perform multiple tests on one item to ensure serviceability.
Waivers from your customers (in writing, please) will protect you to some extent, as will having up-charges for garments that contain excessive different fabrics and trims. But in the end, your success depends on keeping your customers happy. They want the spots out and the garment clean. How you get there doesn't really matter to them.
Fashion driving cleaning innovation and practice is not new. You just need to be on your toes and ready to show what a great cleaner you are in all fashion seasons.