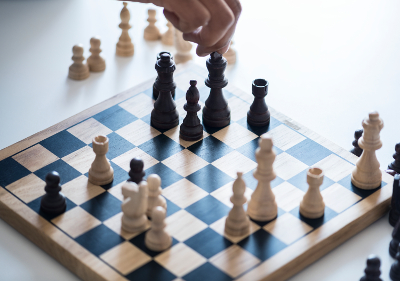 There's a psychological problem with waiting for things to happen before you do something. If you are reacting all the time, you feel out of control. There's a sense of being behind the curve and needing to catch up. That's stressful.
As a business person, sometimes you have to react to situations. But there are a lot of things you can see coming down the tracks if you just get your head out of the dryer and look ahead. Not only can you put yourself in a position of strength by anticipating things, you can shore up your marketing, as well.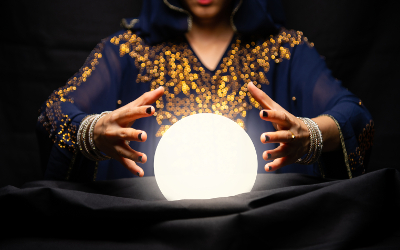 Be a seer
You do realize that those people with a crystal ball are just reading your cues, right? They don't really have a line on special truths coming up in your life. They ask you tiny, leading questions and watch your reaction. Then they build on that until you're amazed they know so much!
It's possible for you to do the same thing when it comes to your business. There are lots of indicators out there that will give you a leg-up on staffing, supply ordering, promotions and overall business success. Let's look at a few.
Talk about the weather
Everybody talks about the weather, but nobody ever does anything about it, according to Mark Twain. But you can do something about it.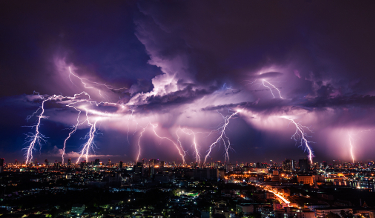 Your business is intimately linked to the weather! When the weather changes, people change clothes. Sundresses give way to sweaters give way to down jackets. Go online and look at sources like almanac.com to see the experts' best guess on what's coming this winter. Will your area be cold and wet? That means one thing in terms of outerwear. Or just snowy, with the attendant use of salt and other things to melt it (which do coats and boots no favours)?
Long-range weather forecasts can let you know what will probably happen in months to come, and you can build your marketing around that. If you know when it's due to get truly cold, you can back up your promotion schedule to remind people it's time to get their winter coats cleaned before they need them. If you know severe weather of one kind or another is on the way, you'll look like a prophet for alerting people and getting them ready to handle it.
What's on Social?
Yes, going on social media sites like Facebook or Twitter can eat up half your day if you're not careful. But if you are selective in what you are looking for and don't get bogged down in the fun kitten videos, you can get a sense of what is trending.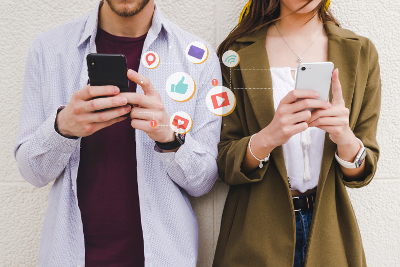 In 2022, 34.47 million Canadians were using social media. So if you want to tap into the pulse of the country, that's the place to start. Rather than focusing on what you're reading on social media, look past the content to the trends you may see developing.
For instance, is there a rash of winter wedding announcements, after the postponement of so many during the pandemic? Are you ready to roll out a wedding gown preservation promotion – either as something a bride can buy, or that can be given to a bride as a wedding gift?
Lots of people talking about closing up their cabins or summer homes? What about a promotion dealing with textiles related to that segment? "We clean and deodorize life vests so they're fresh for next summer!" or "Don't put it away dirty. Bring us your summer stuff and we'll prepare it for storage."
On the other end of the spectrum, as summer winds down, begin promoting cozy times at home for winter. Encourage rug cleaning, throw pillow cleaning and freshening, and similar suggestions for services your customers might not realize you offer.
Search online for current home décor trends. These can give you ideas of what to invite customers to bring in (like decorative throws that seem to be everywhere these days). Seeing what is shown in photos of current decorating also clues you in about what to feature in your promotions. Don't let your marketing look dated by using 'last year's' colours and styles.
Get out the calendar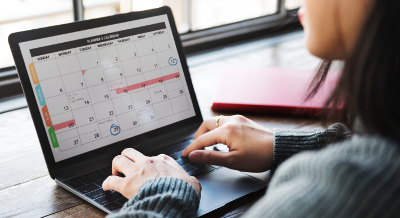 Every community has some kind of calendar it puts out that tells about upcoming events for the whole year, or for the season ahead. Is there a rodeo that is big each year? Opera? Sports event? Kids' events? Every one of those has a wardrobe. Even if it's just sitting in the bleachers, people often bring cushions with them to soften the seat. They need cleaning. Formal events require special cleaning of garments that are unusual and not frequently worn. If you can expertly press jeans, you will be the rodeo's best friend.
You need to know what is going on in your community – and therefore, in your customers' lives – to be acting instead of reacting to marketing opportunities. Not only can you meet the cleaning needs of these diverse events, there are usually sponsorship opportunities to get your name and services in front of potential customers in a fresh way that ties in with what they love doing.
And while you're looking at calendars, pay attention to the 'national' or 'international' dates. October is Breast Cancer month. February is Heart month. There are lots of official days or months that can have marketing tie-ins. Couple your promotion with a donation to a respected charity and it will appeal to customers who might otherwise walk past your door.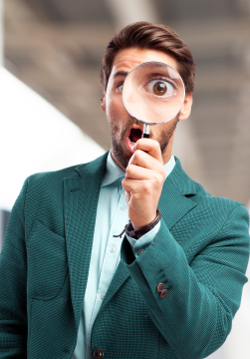 What are you doing?
Examining what you and your family or friends are involved in is also a great way to pick up on trends. How are they decorating their homes? What kinds of clothes are they buying? What are they talking about or planning for? A great winter cruise? Hey, that takes special clothes. Ski trips? Holiday parties, now that we can gather again? All require things that you can clean and preserve for customers.
Being active, rather than reactive, all comes down to one thing: being observant. Once you start looking for trends, you'll see them everywhere. You'll see companies doing a good job marketing to those trends. Get on the bandwagon and take advantage of ready-made sales opportunities.