A Tsunami of Side Hustles
|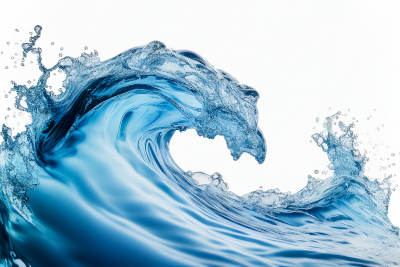 Ever since people started taking clothes to the river and pounding them on rocks, laundry has been a somewhat communal experience. It's one of those things that just has to get done. But that doesn't mean it can't be enjoyable.
It may be difficult to add side hustles to a dry cleaning or wet cleaning business, but laundromats just fall into it naturally. Some are so crazy they get written up in Fodor's, the "travel bible" of the adventurous set. Rather than a place of drudgery, some laundromats are known as destinations!
Know your customer
All of your customers are at your laundromat out of necessity. They're going to spend a good bit of time waiting for the loads to get done, and they're bored. Those are all a given. But what kind of neighborhood is the shop in? Does it bring in mostly young people? Immigrants? Young professionals? Older folks? Give them what they want and they'll be happier to come in and will bring friends.
Go wild with a purpose
Here are some examples of laundromats that have studied their clientele and added services to increase foot traffic significantly.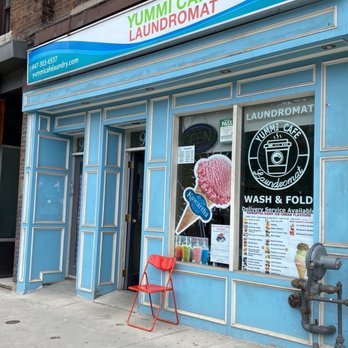 Yummi Cafe Laundry, Toronto, ON
Yes, there are machines. There is wash-dry-fold service. And there are more than 20 flavors of Kawartha ice cream and a full cafe with sandwiches and drink galore. What's not to like?
For those in this neighborhood, the conversation might be a little different than most. "Let's go out for lunch! Oh, and bring the laundry. We'll do it while we're there."
Cafe Laundromat, Oslo, Norway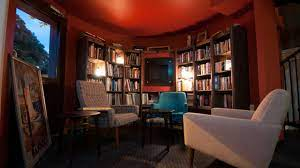 In addition to the usual equipment, this place has a library of over 4,000 books, cozy reading nooks, and gypsy jazz nights. Customers know that their laundry experience is going to be less stressful and a lot more productive, since they can relax in an easy chair, pick up a good book, and lose themselves in reading. They just might forget to move clothes from the washer to the dryer….
Sunshine Laundromat & Pinball, New York City, NY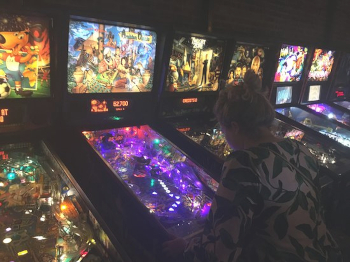 Walk through the laundry area and through the secret door, and you're in pinball heaven. The merry bells and buzzers of pinball machines help take the boredom out of watching clothes go around. And having customers feeding money into the pinball machines isn't bad, either, especially since they give the proceeds to charity. They also sell t-shirts for those who need one while washing their other ones.
Wasbar, Ghent, Belgium
This place gives one-stop service a whole new meaning. It has a laundromat, a full hair salon and a cafe. The menu includes wine and other beverages, just to further ease the pain of laundry day.
Walk in with dirty clothes, come out with a new hair colour, a full stomach and a wardrobe for the week ready to wear.
Splash Laundry, Barcelona, Spain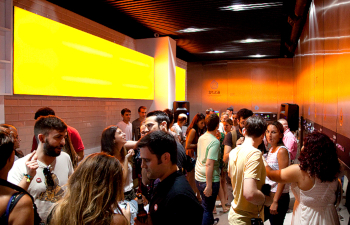 What wouldn't you give to have a reviewer write what this one did: "I would move to Spain just for this laundromat. Even if I had a washer in my apartment I would go out of my way to use this place." Splash has been described as a laundromat that thinks it's a nightclub. It's upscale, it has events, and it attracts a young, hip crowd that is enthusiastic about doing laundry there.
Brain Wash Cafe, San Francisco, CA (closed 2017)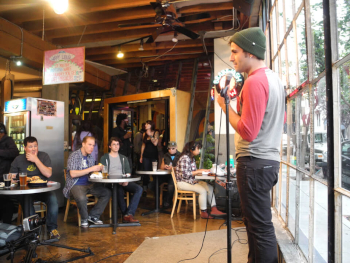 In it's day, this laundromat was a trendsetter. It was one of the first to offer entertainment for the customers, with its popular open-mic nights for stand-up comics or anyone else who wanted to be famous for a few minutes. They also sold food and drinks, of course.
People flocked to it for the fun, and did laundry while they were having a laugh.
Side Hustle or Service?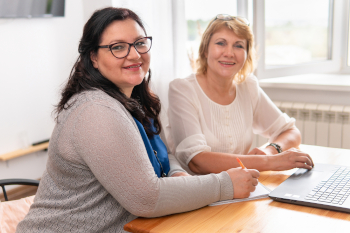 Since laundromats can easily become community centers in neighborhoods, some owners have taken that mandate to heart. They offer things like English as a Second Language tutoring from volunteers, literacy tutoring, job fairs, health information and blood pressure checks by area health volunteers, and more. They don't charge for any of that, but if you learned to read at Lissy's Laundromat, do you think you're going to do your clothes anywhere else?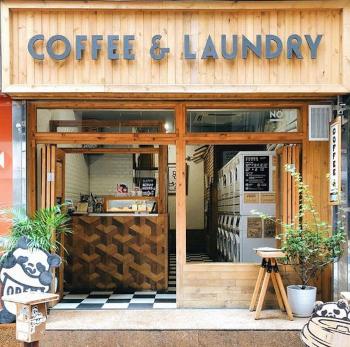 Coffee Bars and Cafes
These have been big in laundromats for years. It's the perfect fit. People need something to do while their clothes are having fun in the machines, and enjoying a great cup of cappuccino or a deli sandwich, a shake or an ice cream bar are all very enticing.
Face it, people love their coffee, and they'll go where they can count on getting it.
Game Zones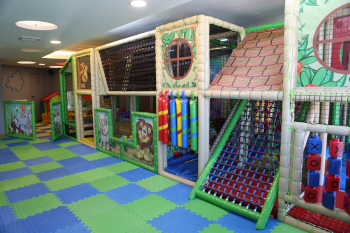 Play areas and game machines have also been fixtures in many laundromats for decades.
Dedicating a room to the gaming keeps the noise down a bit, and parents knowing their kids have something to do while they are matching socks is worth a lot.
Having a play area for smaller kids is welcoming and friendly. Don't forget to sanitize frequently.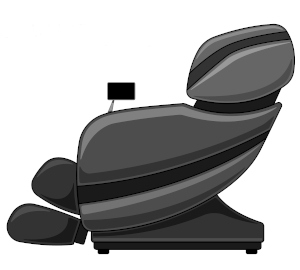 Massage Chairs
If you've been to a Clean Show in the last 10 years, someone has tried to waylay you and get you to sit in a massage chair. When they were done with you, there was no question the relaxing treatment was worth real money. They have them in malls in public areas with a payment kiosk on them. Why not in your laundromat?
Need a shine?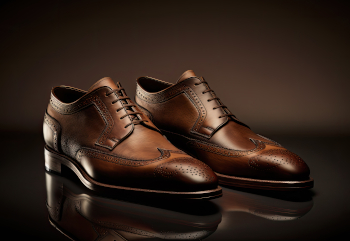 If you have a local shoe shine entrepreneur, let them set up in your store. Once people know they can get their shoes cleaned and buffed as well as doing the rest of the laundry, they'll remember to bring in shoes next time. It's a natural tie-in that people appreciate.
There's really no limit to the number of ways you can add services (and fun) to a laundromat, other than your own creativity and budget. When a service brings in customers who aren't even there with dirty clothes, you know you've hit the bull's eye. A laundromat so welcoming and enjoyable that customers look forward to returning is priceless.
Do you have a creative sideline in your laundromat? Share it with us! We love to hear about it and see what you're doing.