5 Ways to Grow Your Current Business
|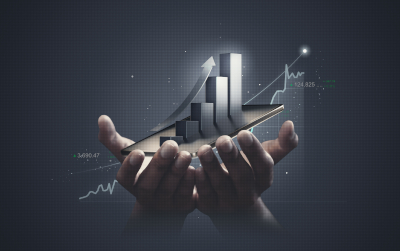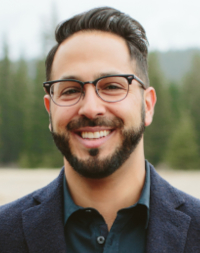 What business goals have you set for 2023? Perhaps increased revenue, more customers, additional profit?
In today's fast-paced and competitive business environment, it's essential for dry cleaning businesses to keep up with the market's evolving needs and trends. The dry cleaning industry faces increased competition, rising costs, and shifting consumer preferences. Therefore, growing your dry cleaning business has become more critical than ever.
In this article, we'll discuss five ways to grow your dry cleaning business. By implementing these strategies you can set your business on a path to long-term growth and success.
Expanding your service offerings
By offering additional services like alterations, shoe repair or tailoring, you can increase revenue and improve customer loyalty. Customers prefer a one-stop shop where they can take care of all their garment needs in one place. Offering more services can help to retain existing customers and attract new ones, as well as increase your average order value.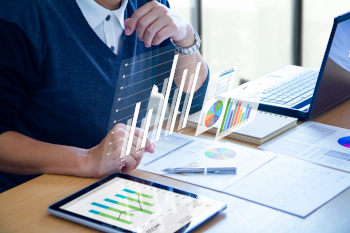 The benefits of expanding services are not limited to just increasing revenue. It can also help you to differentiate your business from competitors, improve your brand image and increase customer trust.
A concept that is quite effective is to offer bundle deals. For instance, bring in a duvet and get two shirts cleaned for 50% off; bring in 10 shirts and get the 11th cleaned for free. Come up with some ideas and run the math, and then test in your store.
In addition to alterations, shoe repair or tailoring, there are several other services that a dry cleaning business can offer. For instance, dry cleaners can provide laundry services for households, commercial cleaning services for offices, or offer garment preservation services. Perhaps there is a demand for super-fast turnaround time, or your clients might like after-hours access with an automated pick-up window.
Ask your customers for feedback and start testing ideas in your store.
Increasing your client reach
You need new customers. People are constantly moving into neighbourhoods and need various services. Some time-tested techniques are: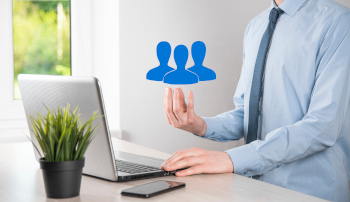 Offer a promotion or flyers to the immediate vicinity to try your services.
Connect with local community groups, schools, gyms and other businesses, and collaborate on offers.
Participate in local events to keep your company's name in front of potential customers. It is surprising how effective and inexpensive these can be.
Promote special services such as wedding gown cleaning, delicate garment preservation, shoe repairs, etc. Offer a special service in conjunction with a much-used service to increase customer awareness of all your services.
Analyze your past year's revenue and see which customer groups make up various amounts and then target each segment.
Improving your marketing strategy
An effective marketing strategy can help to attract new customers, retain existing ones and establish a strong brand image. Here are some tips on how to improve your dry cleaning business's marketing strategy: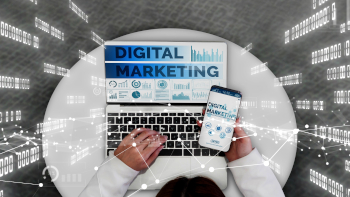 Offer discounts. Consider offering a discount on first-time services, bulk cleaning or a loyalty program. You can also offer discounts for referrals, such as a 'Refer a Friend' program.
Utilize social media. Social media platforms like Facebook and Instagram provide an excellent opportunity to reach potential customers. Use them to promote your services, showcase your work, and engage with your audience. People love watching before-and-after images. Tell the story of how you saved a sentimental garment, or helped a wedding stay on-track with a clean dress.
Use Google My Business. This free tool allows businesses to manage their online presence. Use it to promote your services, hours of operation, location(s) and customer reviews.
Leverage email marketing. Having a direct, cost-effective communication channel with your customers is extremely powerful. Being able to let them know about promotions, seasonal reminders and reinforcing your role as part of the community is an investment that will stand the test of time.
Seek customer reviews on social media, your website or Google My Business. Respond to both positive and negative reviews in a timely and professional manner. Positive reviews can be used in marketing campaigns, while negative reviews can be used to improve service quality. All these elements combine to help build your local reputation and trust with your customers.
Enhance your online presence
This is very low-hanging fruit and does not have to cost a lot of money; many of the tools are free or low cost. Have a good-looking website that is easy to navigate and read, contains pricing and a list of service offerings and, of course, some pictures of before-and-after garment results. People love to see a disaster brought back to life.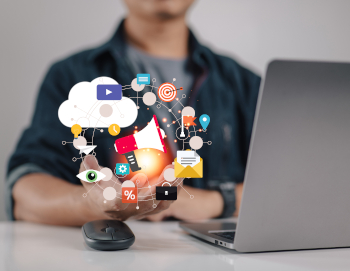 Get listed on various directories like your city guide, community association listings, even Yellow Pages. If you are on Facebook or Instagram for personal enjoyment, make a company page and comment on others under your company name. This will create awareness and engagement back from your community. Of course, be professional and tactful in your comments.
If you want to get fancier, you can work on your search engine optimization (SEO) techniques. There are many companies that can help set that up, as well as doing paid advertising. This will help your online presence be as effective as possible.
Develop a loyalty program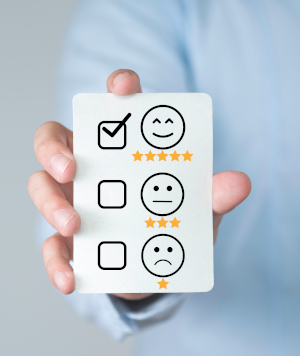 Some customers love to be rewarded for loyalty and others just love to play the game. In your business, the number of customers, the amount they spend and the frequency of their visits are the most important elements. If your loyalty program incentivizes any of these three aspects, you should see an improvement in your sales.
There are many ways to establish a program, but a key starting place is knowing what your objectives are. New customers, retention, increase average spending? Once you know what you are after, you can customize your program. This can be lots of fun for both you and your customers to participate in.
If there are any ideas here you would like some help exploring, reach out to me. I'd love to toss possibilities back and forth with you!
—————————————
Latif Jamani is the owner of Elevation Supplies, a fabricare distributor based in Calgary, AB, specializing in supplying poly, hangers and chemicals for dry cleaners and commercial laundries across Western Canada. He has been an entrepreneur for 15 years, has his Executive MBA from INSEAD, and is a business coach working with small business owners and their teams to grow.