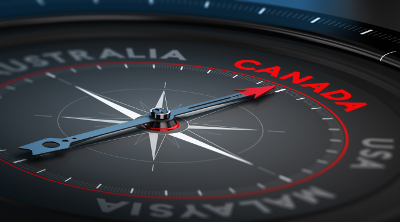 You need employees to make your operation run. These days when unemployment rates are low, it can be a challenge to find your next employees. Maybe you're not looking in the right place.
According to Statistics Canada, nearly one fourth of all Canadians are immigrants. From 2016 to 2021, just over 1.3 million new immigrants settled permanently in Canada. This is a massive pool of people looking for a way to secure their future. They're eager, they're committed and they want the jobs you are willing to train them to do.
Who you gonna call?
Right now there are Ukrainian immigrants who are looking for jobs. The Newcomer Centre of Peel is working to connect at least 10 women and some men with jobs they can take up right now. The beauty of it is that there is funding available both provincially and federally across Canada to assist in training these people.
Tetiana Lazorenko is the contact person for the Newcomer Centre of Peel, a multi-service agency in the Toronto area that assists the entire newcomer family in achieving settlement. They have experience and expertise in English language training; employment, business start-up and comprehensive settlement services including programs for women, youth and seniors. NCP works with funding from Immigration Refugees and Citizenship Canada (IRCC) and provides a variety of holistic services to new immigrants.
But this isn't the only place to get workers. There are similar organizations all across Canada.
'Every province, every big city or region has not-for-profit, charitable, government-funded organizations that provide settlement services including employment to newcomers,' she said.
She provided a few links for you to use to find the organization closest to you:
You can also touch base with Tetiana via email, or visit the organization's website for Toronto-area job vacancies. Her number is 1-888-306-0577, ext. 719.
You can make a difference
People who are new to Canada are eager to put down roots. One of the first ways to do that is to start working among people who wish to welcome them to the country. You could be someone's first Canadian boss… and their first friend.