What a stinkin' great idea!
|
We may have come through a doldrums as the pandemic kept many people at home for the past few years, but that doesn't mean technology hasn't marched on. There are many new kinds of textiles being used in garments and home décor that you need to keep track of.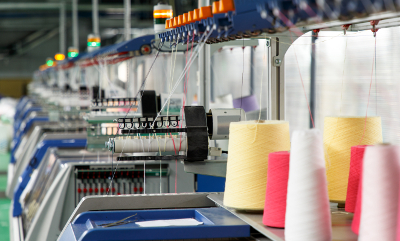 Some of the innovations are due to the actual fibres being used. Others are thanks to finishes put on the fabrics before they are made into clothing and other items.
For instance:
But one popped up recently that sounded like the best (non)stinking innovation in years. It's called NOBO(TM), by Sciessent (pronounced SIGH-essent). Marketed as "a cost-effective way to combat body odour," NOBO is specially formulated to reduce the buildup and retention of odour in natural and synthetic fabrics for the lifetime of the garment.
Can you say socks, underwear, athletic wear, bedding, athleisure…?
The information from Sciessent says that the formulation is not a biocide, and therefore does not require EPA or EU registration. It also regenerates with washing, so the garments go right back to being fresh and ready without the accumulated odour-causing particles in them.
How does it work?
The solution harnesses the power of mesopourous oxide. The mineral bonds with odour compounds and they are readily absorbed by its porous surface. The odours are washed away in the laundry, and the molecules are all ready to absorb new odours.
It is said to capture, trap and neutralize odours that build up on natural and synthetic fabrics, and is durable for the lifetime of the garment.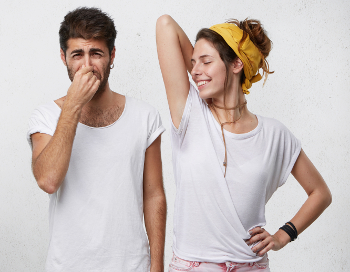 Wouldn't it be great?
When we heard about NOBO our immediate thought was, "Wouldn't this be a great service if cleaners could offer it to their customers? Bring in your clothes and get them back impervious to odour!" Of course, nothing is that simple.
In talking with Steve Cunningham at Sciessent, it became clear the application of NOBO is easy—it can be put on by spraying or using a pad—but then it has to be cured. Curing involves temperatures of around 170 degrees. "This usually occurs when the fabric goes through wet processes where different finishes are put on, and then it goes through a hot chamber for a few minutes to cure it," he said.
We asked Cunningham if there is any consideration of making the solution available to textile care professionals as something that can be added to fabrics as a service, and he said not to his knowledge.
"Right now, we're focused on providing it at the manufacturing level where it is added to the textile before garment manufacture," he said.
Why do you need to know?
Obviously, anything added to garments or home textiles is a concern to you as a cleaner. Can it stand up to dry cleaning? Is it long-lasting? What do they really mean by "durable"? If nothing else, it's one more thing to look for on the care label.
Cunningham said that they formulate different strengths of the solution depending on how many washes the manufacturer anticipates a given type of garment will go through, from levels of 20 to 60 in strength.
"The threshold of ISO testing is 85% reduction of odour," he said. As long as it's reaching that benchmark, it is considered effective. Obviously, even if it dips below 85%, it is still resulting in significant odour reduction.
NOBO has not been specifically tested under dry cleaning conditions, but it theoretically should not have issues. "Really, since the garments and items treated with it to date are not the kinds that are dry cleaned, it's unlikely to run into that situation," Cunningham said. Most items will be laundered or wet cleaned, at the far end of the care spectrum.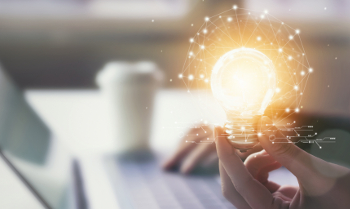 If you are a serious garment care specialist, it's good to do an occasional online search for what is new and innovative in the textile field. You don't want the first time you learn about something to be when you pull it out of the machine and it's no longer serviceable.
Keep up, and let your customers in on some of the innovations out there when you send out an e-newsletter or otherwise communicate with them. They appreciate bringing their garments to someone they view as proactive and professional.