Retiring Well – Two Case Histories
|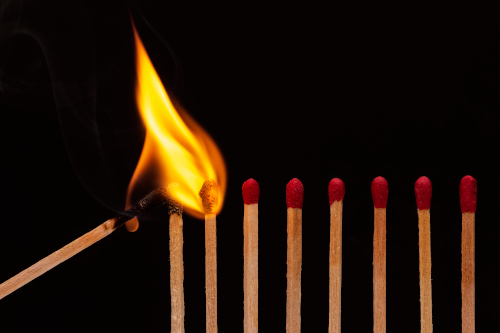 Regardless which area of the industry you work in, retiring well involves common steps. This week we interviewed a supplier and a cleaner. One is moving into the industry, one has moved out. What do they have in common, and what can you learn?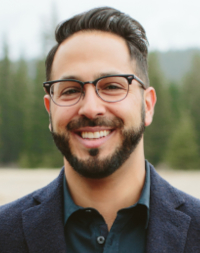 Latif Jamani
Elevation Supplies, Calgary, AB
Director
Elevation Supplies was founded in 2016, and Latif's father, Makhbool (Mike) Jamani was the founder. Latif took over in August 2021, but is fortunate that his dad is still involved in the business by handling purchasing, so he has ongoing support.
"I've learned how important it is to have a transition plan and allow time for training when a new owner takes over," Latif said. He listed the positive things his father did to prepare him to lead the company:
Introduced him to the main customers and vendors
Took him to visit various plants, dry cleaners and laundries
Educated him on the various products and services Elevation offers
Helped him understand the custom products they source for their customers
Connected him with the industry association and long-standing members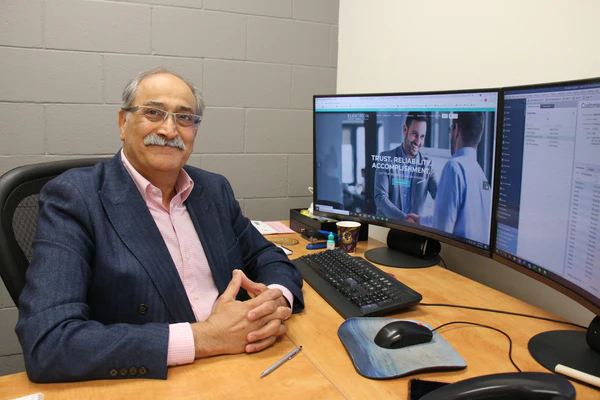 With this firm grounding, and the ongoing support he receives, Latif was well set to succeed as head of Elevation Supplies.
As for what he plans to do to smooth the way for a (very eventual) successor, he said:
It's important to allow ample time for training on products and services offered.
He will ensure that all processes are documented and details exist on different ways to do things. Nothing "in his head" that others have to puzzle out.
He'll introduce his successor in person to as many customers and vendors as possible. "Starring off the new relationship will ensure that the business can transition smoothly, and the clients do not experience any interruptions," he said.
Recognizing that a change in ownership or leadership is a sensitive time for vendors and the whole supply chain, he'll work for continuity there. "Vendors feel good when they can continue to offer credit while managing the risk. They don't want to lose a customer, but don't want additional risk." Proper hand-over will ease this tension.
He'll communicate growth opportunities to the new owner/leader, as they can provide a springboard for future success.
The bottom line is that a good transition is a planned transition. Some don't have that luxury, like our other interviewee.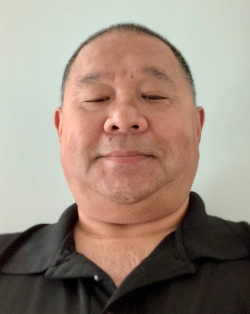 Bob Wong
Quality Cleaners Ltd. (1951), New Glasgow, NS
President, Chief Bottle Washer, Punster
Bob's father Doug Wong established Quality Cleaners in 1951. He ran it until his untimely death at 57 in 1985. Bob had just graduated from Dalhousie University in May of that year after working in the plant through his teen years. "The plan was for me to work outside the company for a year, and then decide whether I wanted to come into the company," Bob said. He didn't have the opportunity to consider any other decision; he jumped in and took over, ready or not.
Bob's dad had set a great example for him. "I remember my dad working late many nights fixing equipment, so when I took over, I did the same. My philosophy was, 'If I am not cleaning clothes, I'm not making money,'" he joked. He had quite a collection of machines to keep running, too, but would have loved to have his father around to guide him more.
"I wish he did not pass away so early. Our relationship was maturing, and I certainly could have used his advice on many occasions," he said.
Bob was fortunate that others stepped in to fill the role his father had vacated. "Many of his friends became mentors, as did other family members. My older brother, Les, is an accountant. We fought continuously when we were growing up, but he worked hard to keep me on a sound footing." At Bob's place, every piece was $1.99.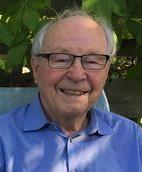 Widening the net, Bob reached out to others. "Through the Internet I was able to make contacts online like Ernie Ferguson from Peterborough, ON. I just finished reading his book, Thanks for the Memories. What a great read! It mentioned when Darcy Moen, Sharon Chandler, Ernie and I would chat on ICQ back in the day. I would suggest Ernie's book as your game playbook for life."
Bob's mother also had sound advice: Buy an RRSP (Registered Retirement Savings Plan). "I look back now and say thanks for the advice, Mom."
In Bob's case, there was no successor. He put in a lot of new equipment, made and met most of his personal goals, but found the work over time took a toll on him. "In the end, it was not worth it," he said. "It was a case of not being able to secure workers in a small business. It wore on me physically, mentally, emotionally."
He has no regrets, though. "I provided a great service, in my opinion, and never missed a day's work due to equipment being broken down. We did about a ton of clothing a day, sometimes same-day turn-around." As an example of his dedication, he said, "I was cleaning the day of Hurricane Fiona as soon as the power came back on." He also joked that he hadn't had to worry about the recent Hurricane Lee.
After 37 years under his ownership, Bob sold the equipment to a colleague and friend whose family he's known for close to 40 years. "We shook on a deal that is mutually beneficial to both parties, and signed a document (the last part to satisfy my accountant brother, I hope.) But he still has advice for those who are entering or continuing in the industry.
"Live within your means and do the best you can. Be honest with yourself, your customers, your staff and know at the end of the day you can be thankful."
Bob had fun, and he retired. That's retiring well.