How Canadian companies can depend on their suppliers even in a pandemic.
Everything changed in March 2020 – especially for salespeople and support personnel who visited their customers on a regular basis to offer help, advice and ideas. Suddenly, everywhere was off limits, but the customers still had needs.
We asked several allied tradespeople what they're doing to overcome this difficulty and still bring the best possible service to owners and operators across Canada. Here's what they said.
Questions:
Before Covid, how many people did you have who made personal visits to customers? What kinds of things did they do during visits?
What are you doing during the pandemic to service your customers that is different than in the past?
What are you doing about travelling?
What are your plans for service in the future?
Answers: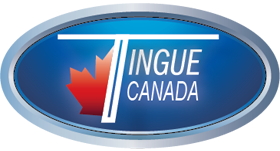 Ty Acton, president, Tingue Canada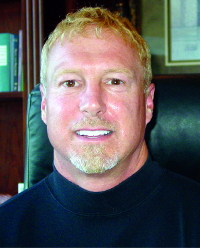 Pre-Covid, we had three representatives servicing our Canadian laundry customers and 40 reps servicing our U.S. customers. Visits by reps consisted of conducting flatwork ironer surveys to ensure the ironers were functioning properly, monitoring linen quality and reject rates, and conducting ironer textiles, supplies and parts inventory to ensure our customers had adequate supplies on hand.
We're currently making plant visits based on customers' requests, as well as requested ironer textile changes or addressing equipment issues. When travelling, our reps abide by local government guidelines, and continue to follow quarantine protocol depending on the country and/or region of the country.
Much of our business model requires in-plant visits to perform ironer textile replacement and/or equipment repairs, as well as surveys and the monitoring of linen quality and flatwork efficiencies. Our plan is to return to pre-Covid activity once the pandemic is behind us.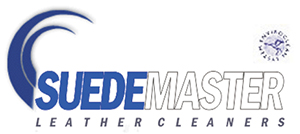 Brad Maxwell, president, Suedemaster Leather Cleaners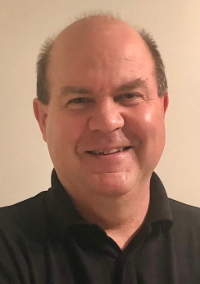 Before Covid, we had seven delivery service people on the road every day visiting our customers either once or twice a week. Their duties consisted mainly of delivering and picking up specialty items for cleaning. But they also provide important information about what items our customers should be promoting at different times of the year. Right now, during Covid, we are telling customers that household items like drapes and area rugs should be promoted and we are offering free signs to help our customers promote these specialties. Since our delivery servicemen see dry cleaners all over Ontario, they are often asked for their insight into the industry and how it's coping with our present challenges. Our specialists are often the only contact our customers have amongst each other and enjoy the opportunity to share information and stories.
With the new restrictions imposed, we have obviously provided all of our delivery service people with proper PPE. Due to a decrease in business from the lockdown, we have had to change our routes, and now we are servicing all of our customers only once per week. Sometimes even going once per week is not profitable, but we feel we must visit our customers at least that often to satisfy their retail customers with timely service and to demonstrate our commitment to serving our wholesale customers.
Our delivery specialists have adapted quite well to following proper Covid safety protocols. Their biggest challenge is that dry cleaners have changed their hours of operations drastically. This has caused our delivery service people to start their day later and spend a lot more time redirecting their routes to make sure they visit every customer within the hours that they are open.
Our long-term strategy is to improve communication with all of our customers electronically. We are compiling as many emails as possible for our database, which will allow us to communicate more efficiently and to improve the two-way informational flow with our customers.

Carlos Fernandes, Jensen USA, vice-president of key accounts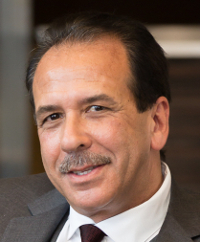 The employees travelling to our customer base, and potential new customers, are our sales associates and the plant design team from our CAD department for new plant or existing plant upgrades. There are 15 people (in total) in these two departments. The sales associates visit to identify areas of improvement that would increase productivity and reduce overall labour within these facilities. In addition to these two departments, our technicians from our service and installation department travel weekly for service calls or installation of new production equipment.
The Jensen Group employees worldwide have adapted and adhere to PPE suggestions and recommendations for the protection of themselves and, even more so, our customers and citizens that they may come into contact with during travel. Travel during Covid-19 has become difficult but our customer base still rely on service support. Fortunately, Jensen equipment can be supported remotely through a modem for troubleshooting equipment with an issue. Our technicians can review the functions of equipment on their computer and make changes to the software remotely or indicate if there is a hardware issue. At the start of the pandemic, we quickly started work on developing a virtual service school program that was implemented by the middle of April (2020). The program was designed to provide virtual troubleshooting techniques and equipment repair processes for the maintenance teams of our customer base. This program was capable of accommodating up to 35 people per session and was free of charge then, and to date.
The most challenging aspect of travelling in the past 10 months has been cross-border travel to and from the USA and Canada. Although the laundry industry had been classified as an 'essential service' and travel back and forth was to be possible with proper documentation, many customs border agents were not completely educated on the rules and subsequently some of our service technicians were turned away. This was an issue more in the first few months of the pandemic. The issue now is getting the required Covid test before you travel to either Canada or the USA, and getting tested on the way back. The challenge is getting your test results within the three-day limit from the date of your test before you leave and return.
We have had to adapt and educate ourselves on being efficient, but effective, with today's new normal. I think the virtual concept will continue to play a key role (as it has over the past 10 months) and we will continue to develop newer and better ways to reach and educate customers throughout the globe. However, I don't think that good old-fashioned face-to-face interaction with our customers will disappear. Good business relationships are built on trust, and relationships require face-to-face meetings.

Malcolm Caldwell, Harco vice-president of sales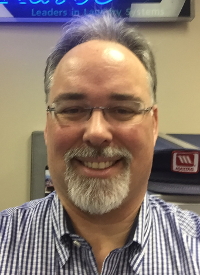 Typically we would expect between 27 to 30 Harco employees visiting customer locations on any given day. These individuals includes sales, service, installation and management. Customer visits would include discussions about the nature of laundry being processed, product discussions, contract negotiations, service of and maintenance of equipment, delivery and installation of equipment, supervision of crews on-site, evaluation and recommendations regarding utility sizing, training of customers on equipment use, performance evaluation of processes and equipment, consulting on potential projects and realignment of existing processes.
We have adapted to the new rules by moving most of the sales process to a virtual one. We will Zoom/FaceTime customers or conduct conference calls as the available technology and the number of participants requires. Service and diagnostics has to be done in person, but even that is being done virtually in some cases. We even had an occasion of the service manager providing direction to a facility's maintenance technician through the window with a cellphone. We were not allowed in the nursing home due to a Covid outbreak, but the washer required a fairly simple fix; with directions over the phone and looking through the window, the task was accomplished.
We have asked our customers to get more involved in assisting us when they request replacement equipment. We typically need access to the back of the equipment to read the model and serial plate data, but we are using cellphone technology to gather that information, along with details required to send an installation crew to the site.
Hands-on delivery and service of industrial laundry equipment cannot be done off-site, so we have our service and install crews take necessary precautions. We send each technician in a separate vehicle to handle on-site deliveries so they minimize exposure time to one another and, of course, PPE is provided to keep everyone safe. We ask that they follow all pertinent government guidelines to stay safe. We have limited travel to driving trips (rather than by air or train, etc.).
There is an expectation that technology will improve sound and video, allowing more cases to be solved virtually. When a piece of equipment requires service, there has to be someone willing to put their hands on the faulty equipment and diagnose it. The most efficient service process includes a knowledgeable technician with an available parts inventory in a vehicle, so downtime is minimized.

Kevin Marois, Integrity Mechanical co-owner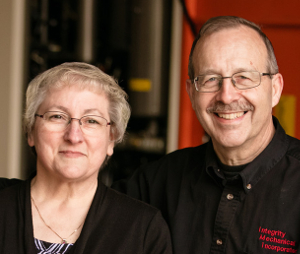 Other than Paula (Marois), who works in the office, all of our staff were making sales or service calls to all our customers. They checked detergent pumps, took supply orders and serviced equipment. We installed equipment as well.
For the balance of 2020 through the present, we have been making sales calls by phone to reduce the personal contact. We still have to deliver the products in person but we are following all the regulations and being careful. We are all wearing masks when any in-person interaction is needed.
Because the geographic area we cover is large, we have always done a lot of technical support over the phone. FaceTime makes that a lot easier. We are no longer travelling by airplane. We can't afford to take the chance that someone on the plane has Covid and we might have to isolate for two weeks. Of course, that means it takes a lot more time to drive to Vancouver or Grand Prairie (from Calgary).
Despite all this, we are looking forward to a great year in 2021. Detergent sales are up a little and we have some quotes out on equipment. Our customers are beginning to make plans for after Covid. We just hired another technician and are getting him trained on our machines. Our focus has always been on providing support for the products we sell. We will continue to support our customers in whatever way we have to.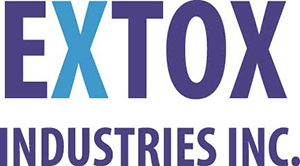 Artur Keyes, president, Extox Industries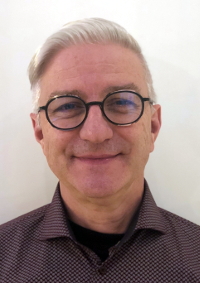 We had two employees in sales, one of whom assisted customers with equipment/parts and the other dealt with detergents.
Since the dry cleaning business is essential, some customers still need help; as a result, we still have personal visits done by our employees, such as the technicians. However, we also have incorporated more Zoom and phone calls with customers to not only help them technically, but also with their dry cleaning needs. In addition, we aim to help customers with cost management and navigate government help programs during the current period.
Each employee carries a letter stating that they are part of an essential service.
Online business is definitely a future endeavour like with any other business; however, in our industry such undertakings will take a while.
---
Our thanks to all who replied to our request for input for this article. We appreciate their flexibility in making it possible for their customers to keep working, even now.