This is an unprecedented time for all industries, and as we focus on Laundry this month, we asked industry leaders what they are seeing happening now, and what they expect for the near future.
Question: This has been the most challenging year in a long time. What has your company done to weather the storm?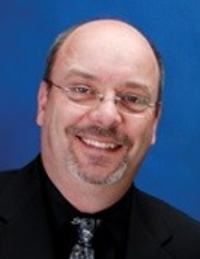 Gerard O'Neill, president/CEO, American Laundry Systems
Working remotely, doing CAD work, design layouts and project management for our customers was the big change for us.
Ty Acton, president, Tingue
Unfortunately, we've had to make layoffs, reduce hours for those who remain and reduce salaried employees' compensation.
Keith Ware, vice-president of sales, Lavatec Laundry Technology, Inc.
We have reduced sales travel due to the pandemic and looked to control expenses due to a downturn in sales. We also applied for the PPP (payroll protection plan) to help absorb some of the overhead expenses.
Ashlynn McConvey, general manager, Dalex Canada, Inc.
We are proud to say that we acted quickly to position ourselves to weather the storm. In these situations, as business leaders, we cannot wait around for someone else to tell us what to do.
Simon Nield, president, Jensen USA, Inc.
As this crisis has progressed it has thrown up new challenges almost daily. However, our main goals have been to keep our workforce safe, while at the same time we continue to service our customers. Like most companies we've also had to reduce costs and manage our cash flow, while also working with customers and suppliers who have cash flow issues of their own.
Question: How much has the industry shrunk (or grown) through the Covid crisis?
Gerard O'Neill: It's very hard to tell, as this is far from over. I would predict that when the dust settles, there will be a drastically different laundry business landscape. I wouldn't be surprised if 25% of operators don't survive.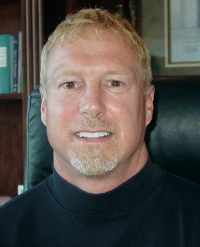 Ty Acton: The Hospitality sector has been hit quite hard. Our Hospitality customers realized a 70%–90% initial reduction in their business. The Health Care sector was initially down, on average, around 50%. Both are recovering. Health Care is at, on average, around 90% of pre-Covid numbers. Hospitality, depending on location, is back to around 50%. We continue to see certain areas' volume increasing every week.
Keith Ware: Hospitality has taken a huge hit due to the lack of business and leisure travel. We have spoken to many clients whose business was off 90%, and many who closed their doors temporarily while their clients closed hotels. Health Care has seen drops of up to 45% due to many clinics and outpatient locations not doing elective surgery. It was determined Covid patients were utilizing up to two-thirds less linen than standard acute care patients. Health Care was starting to see a rebound, but with the surge of new cases we are not sure of the effect it is having.
Ashlynn McConvey: The industry is on pause. It is too early to say what the long-term effects will be. Cleaning and sanitizing clothing and linens will always be essential.
Simon Nield: The effect of Covid-19 varies significantly by market segment; some sectors were over 90% down at the peak of the crisis, others reported being down only 20%. The Hospitality sector was the worst hit, followed by Food & Beverage and then the Health Care and Industrial sectors.
Question: Can you cite a company that has made a success of this market, despite the difficulties of 2020?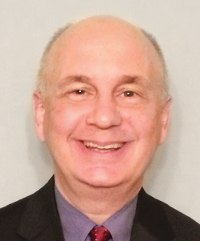 Keith Ware: Many of the health care companies had projects already in the works and chose to move forward. By adjusting operating parameters and effectively managing costs, they have weathered the storm, but it is not reasonable to expect that they are doing better today than before the pandemic hit their markets.
Ashlynn McConvey: Any company that has pivoted from their basic line of business to service complementary or supplementary sub-industries – like shifting to cleaning hospital gowns, PPE, etc.
Question: Have you seen laundry companies go out of business this year – more than normal?
Gerard O'Neill: Definitely more than normal and I still think we have a ways to go.
Ty Acton: Absolutely. Business failures have been higher than normal during Covid-19. Remaining in business with the sort of business reduction we've seen, and with little or no money coming in, proved to be too difficult for some businesses to survive.
Keith Ware: We have seen some smaller companies (that were not doing well prior to the pandemic) struggle even more. We anticipate many of these will not make it over the course of the next year or so. There have been a few large companies that were for sale prior to this issue, and these plans were cancelled or delayed. A buying opportunity for companies with strong balance sheets is occurring, but they are all very hesitant to not buy underperforming plants (that could weaken their organization) until the volume returns.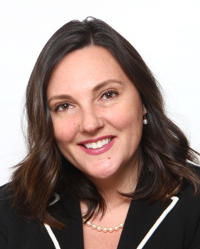 Ashlynn McConvey: The available subsidies have prevented immediate closures. However, as this pandemic drags on, we will likely see doors shut for good.
Simon Nield: I am not aware of any businesses in our industry that have gone out of business this year. In fact, it's been really impressive to witness how companies are managing their way through this crisis.
Question: What lessons has the industry learned through this time?
Gerard O'Neill: I think one thing is that working remotely (if you can do that) is possible in some cases – depending on your job description, of course.
Ty Acton: Diversification, where possible, will insulate companies in our industry from being severely impacted by future pandemics and/or other unforeseen occurrences similar to Covid-19.
Keith Ware: Diversification is key to survival. If your business has only one market segment, it is hard to pivot to processing other work in a short period of time. Many hospitality providers thought they could switch to health care during their slowdown, but found that the expected surge in health care volume never came. Hospitals were reluctant to have a provider with little or no experience processing this work during a critical time.
Ashlynn McConvey: Innovate, move quickly and above all else, manage cash flow.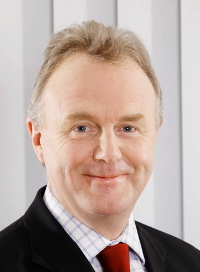 Simon Nield: We've certainly learned a lot about Zoom! Said in jest, but I think remote conferencing and, in some cases, remote working are here to stay. I also think that some of the procedures and technologies that have been introduced recently to improve hygiene standards will outlive this pandemic.
Question: What do you see as the future for the laundry industry going forward for the next five years? Ten years?
Gerard O'Neill: We all were taken unawares with this Covid-19 disaster and I think we will be better prepared in the future if this becomes a seasonal occurrence (similar to the annual flu). There will definitely be fewer Food & Beverage operators and Hospitality operators by the end of this year. Some will sell, others will declare bankruptcy, and some will just close their doors and quit. It's going to be a very interesting and different future for the laundry world.
Ty Acton: The Health Care sector should recover nicely over the next few months. The Hospitality industry will take longer to recover. I see a gradual recovery through 2020, with a full recovery in place by mid- to late-2021. Some of the recovery timeline is contingent on a vaccine and effective prophylactics to treat Covid-19.
Keith Ware: Volumes will eventually return, but the weaker operations will continue to struggle in a more competitive environment. Companies not focusing on reducing costs and cutting labour will lag behind more efficient competitors. With many laundries struggling in a low-volume environment, the next few years may see the entrance of more venture capital groups looking for bargain acquisitions. While this may save some owners who were able to sell their operations, rarely do these companies come into the market with a long-term strategy. Often they have a 5–7-year plan to flip the business and pull out significant capital over time, often weakening the acquisition during their tenure.
Ashlynn McConvey: Automation, clear protocols and increasingly efficient environmentally friendly solutions.
Simon Nield: Even though a Covid-19 vaccine may be just around the corner, economic recovery will take longer, and it could easily be 3–5 years before we are back to pre-Covid levels. However, life must go on, and at Jensen we still believe that investment in automation and green technologies will continue to be key to our industry's development in the coming years.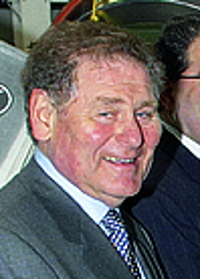 Ian Gibson, Ontario Laundry Systems: The industrial laundry and linen supply industry are dominated by the 4 American giants: Cintas, Ameripride, Alsco and Aramark . There are two other good sized laundries serving the greater Toronto area and southern Ontario, and one of them will likely be acquired shortly by one of the giants. The healthcare laundry industry in most of Ontario is provided by three co-ops: Mohawk Hospital services, London Hospital Linen Service and HLS, with plants in Toronto and Ottawa. In the private sector there are Ecotex and K-Bro Linen, which serve both the healthcare and hospitality markets. Because of the investment in equipment (tunnel washer systems) etc., and the cost of installing water treatment systems to meet municipal codes, it is almost impossible to start up small laundries any more in the larger markets of Ontario.
Question: What questions should laundry operators be asking themselves right now, or steps should they be taking, to position their companies for the immediate future?
Gerard O'Neill: I would be asking myself, "What can I do with my laundry to make it Covid-proof or any other similar situation as we are experiencing right now." I would look to new or different customer bases and not have all your eggs in one basket.
Ty Acton: I think it's important that companies ask themselves, "What can we do differently to avoid a business interruption going forward?" I alluded to diversification earlier. Diversification will mitigate the kind of hardship experienced by many companies these last several months.
Keith Ware: How can I reduce my costs, lower labour through improving efficiency and more productive equipment, and improve customer service to current and future clients? While many clients are struggling, it cannot become a race to the bottom on pricing, or the long-term effect will be lower margins. They must learn how to adjust to the new normal.
Ashlynn McConvey: Laundry operators need to adapt to protocols and promote that they have done so.
Simon Nield: At times like this the term survival of the fittest is especially relevant and it's up to each of us to make sure that we remain competitive in our marketplace. In fact, cash flow permitting, now might be a good time to invest in automation, as there are a lot of motivated suppliers out there.
Question: How has the pandemic changed the mindsets of companies like yours?
Gerard O'Neill: I always thought I needed to be on-site, or my staff of engineers needed to be on-site, to do our jobs. While this is necessary in some cases, in others it is not, and working remotely is quite possible for a lot of our work.
Ty Acton: We take nothing for granted. It's important to have cash reserves on hand in the event that we experience a similar occurrence in the future. We are also looking for ways to offer products we currently manufacture to other industries.
Keith Ware: We have attempted to review how, as a manufacturer, we can improve our own efficiencies. We're asking ourselves, how do we improve service to our customers but lower overhead expenses? What will the future of travel for sales and service look like in a post-Covid world? And with a potential consolidation of the client base, how do you work with a smaller base of sales targets?
Ashlynn McConvey: We are taking each day at a time and are hopeful for the future.
Simon Nield: Pre Covid-19, much of our management focus was on mid- to long-term planning. Post Covid, our focus has been much more short term. At some point life will return to normal, but it will probably be a long time before this pandemic ceases to influence management decisions.
Question: What does the new normal look like for your company? What's different and what hasn't changed?
Gerard O'Neill: The new normal will be less travel in general. We used to spend 80% of our time on the road, but now it will be probably closer to 50% in the future, and some engagements will have no travel at all involved.
Ty Acton: The short-term new normal is that we're practising social distancing in our manufacturing plants, limiting the number of outside visitors, and making sure our sales and service reps wear masks when visiting customers. Mid- and long-term, we see a return to a pre-Covid lifestyle. Again, some of returning to a pre-Covid lifestyle is contingent on a vaccine and effective treatments for the virus.
Keith Ware: In the past there were slow periods in parts of the world that could be compensated for by improved markets elsewhere. This pandemic hit worldwide and nearly every segment of the industry. Many operators do not expect to see a return to pre-Covid volume until 2022, depending on how well the U.S. handles the recent surge in cases. Lavatec has been offering our clients deferred payment options and lower-than-market rates on financing. We will continue to do so for the foreseeable future to help our clients move forward with purchases and new equipment.
Ashlynn McConvey: What's changed? Flexible schedules, remote work, physical distance and face masks. What doesn't change? Our ability to provide the best customer service and product knowledge in the business, and our continued commitment to our customers.
Simon Nield: Our plant in Florida now resembles a medical facility – temperatures are checked upon arrival and masks are worn when we leave our workstations. Apart from this, probably the most noticeable change is that a lot of our office-based staff are now working from home and most face-to-face interaction has been replaced by telephone and remote conferencing. The effects of this can be both good and bad, of course, but one positive example has been our introduction of remote service training seminars, which have proved to be very popular and will be continued after the pandemic is over.
At times like these, a good team spirit and a sense of humour are necessary, and I'm pleased to report that at Jensen, these are still intact.
Thanks for that!
It's easy to feel cut off from the rest of the industry. We appreciate all the industry leaders who took time to give us their insights, and help us all feel more part of something far bigger than ourselves or our individual companies.