Just entering makes you a winner
|
Have you ever considered putting your company forward for a major industry award? (Maybe you don't know there are any!) There's a huge benefit to entering a competition of dedicated professionals and strutting your stuff in front of a jury of experts.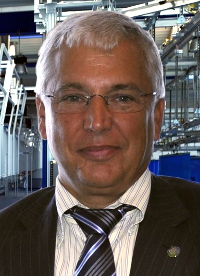 We spoke to Peter Wennekes, CEO of CINET – the International Committee of Professional Textile Care – about the CINET Global Best Practices Awards 2022 to find out why you should put in a nomination for your company. The answers might surprise you.
What is CINET?
If you are unfamiliar with the organization, CINET is a merger of two European associations, as well as a global umbrella association for the industry. It focuses on exchange of information for associations, companies, suppliers, experts and cleaners from all over the world. It seeks to stimulate business development by doing so, and profiles the performance of industry clients, governments and stakeholders.
Each year, CINET presents a program on technical research and benchmarking, market research, updates on E-learning materials, the Cerclean Certificate program. It has an international library for the industry on it's website.
What is the Global Best Practices Awards competition?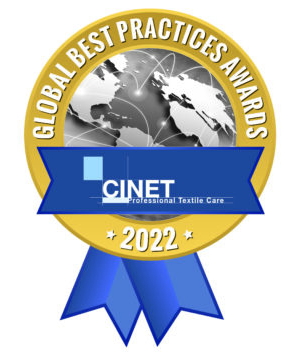 "In line with our mission, we felt it helpful to demonstrate good, successful business practices to lead the way forward," Wennekes said. "We want to encourage the speed of innovation and value, and recognize initiatives of entrepreneurs to deliver new services appreciated by their clients. The markets for professional textile care are changing rapidly. But they offer exciting new opportunities for those who are focused on these changes."
Companies interested in competing put together a 3-minute presentation that highlights specific aspects of their company's work. The presentations are judged by a specially chosen international jury of independent experts from 20 countries, including people from associations, trade magazines, research bodies, etc.
There are three categories in the competition:
Retail Textile Cleaning (small and medium enterprises)
Retail Textile Cleaning (big enterprises)
Industrial Textile Services
Within the categories, there are multiple areas that are awarded:
Overall Winner
Innovation
Sustainability
Country Awards for the highest scores for the approximately 40 countries competing
In addition, there will be a Lifetime Award and a Corporate Social Responsibility Award presented.
Because of the pandemic, the last Awards presentation event was streamed live online, and it was followed by 26,000 industry professional. This time, the goal is to meet live in Milan, Italy, on the first day of the EXPO Detergo convention, October 21, 2022. (Those who do not choose to travel can still attend and participate online.)
Why nominate your company?
"Participating is really the most important part," Wennekes said. "It causes you to evaluate the value of your services from your customers' perspective, as well as from the viewpoint of your employees and the company owners."
Just looking at your company with fresh eyes can be a revelation, and lead to improved operations. In addition, the excitement generated when you tell your employees you think they are doing such a great job that you're putting them forward for an international award is a huge morale boost. The enthusiasm can have a direct impact on improved productivity.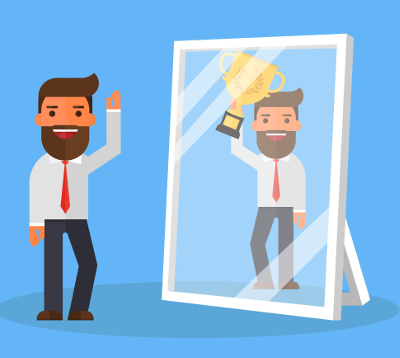 "It forces you to think about what you do to add value to your services, how you can improve your product quality and service performance, reduce costs, motivate employees, and so much more," said Wennekes. "It helps everyone recognize the value of the professional textile services your company delivers, and that makes everyone proud to be part of it. Some companies have seen an improvement in profits of over 30% as a direct result of this process, as well as higher customer appreciation and trust."
In other words, just entering such a competition is a win for every company that does it.
What makes a great presentation?
Wennekes emphasized that good preparation makes a great presentation. Check the criteria of the competition, evaluate the key issues cited there, and think through how you want to demonstrate your adherence to great practices to the jury.
"Bear in mind, these people are not necessarily from your country, but from other nationalities and with different customs and languages. Be clear about the things you want to explain," he said.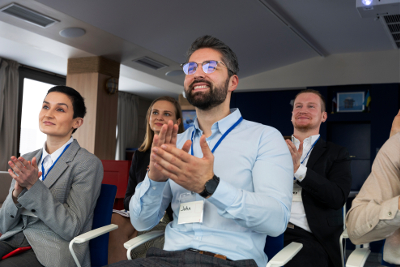 Visuals are key! Rather than using up a large part of your 3 minutes with words, a quality image can say it at a glance where 1,000 words fall short. Think about what you would want to view about your company. Would it be screen after screen of small type in a PowerPoint presentation? Or images that demonstrate the quality of work and dedication to excellence in various aspects of the company?
A new addition this year will be one or two questions put to the presenters from the jury after the pitch. "Clear, short answers will underline your message," said Wennekes.
Stick to the five areas on which the jury will be grading your company:
Quality
Sustainability
Innovation
Business model
Key notes – why your company should win
(These are all detailed in the Criteria on the website.)
Jump on it NOW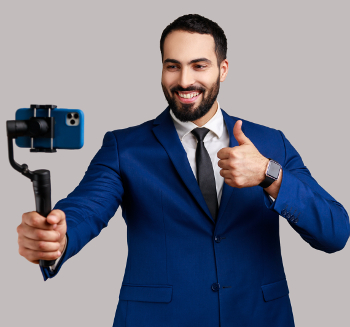 All applications are due by August 15, so you need to get moving. The evaluation process includes a first selection based on materials submitted. By mid-September there will be a choice of finalists. This is roughly 4 weeks before the live presentation program in Milan on October 21.
All official registered applicants will receive an invitation for the Awards Ceremony. Those selected as finalists to present their 3-minute pitches live onstage in Milan will be offered a complimentary hotel room for one night, and dinners on October 20 and 21.
You can visit CINET's website to access application forms, Awards details and more.
And the winner is …
In 2020, the Canadian country winner was Gibson's Cleaners in Toronto. Speaking of the experience, Gibson's Linley McConnell said, "The CINET Global Best Practices awards allowed us to focus and showcase our strengths as a team. Winning the Canadian Best Practices award was exciting for our team, and a way we could differentiate ourselves to our clients and business-to-business prospects."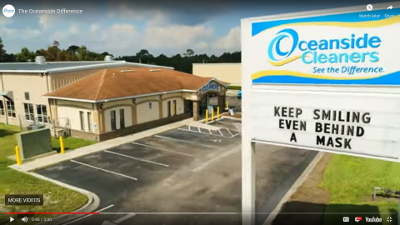 The overall winner named in the Retail Textile Cleaning Small Enterprise category was Oceanside Cleaners of Jacksonville, Florida, USA. (If you want to see a great presentation video, visit Oceanside's website. They've posted it!)
In the Retail Textile Cleaning Big Enterprise category, the winner was from the U.K.
The Industrial Textiles Services category winner was BIH 77, from France.
What did they win? Plenty of positive media attention for a start. The world trade press received (and ran) press releases from CINET. There were extensive online messages sent out by CINET as well.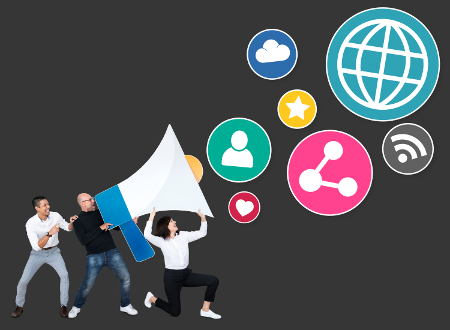 The companies were given the CINET press release for use with their own local, regional and national media contacts, which generated a lot of great mentions in newspapers, on radio and TV, and certainly on Social Media.
Even better, winners reported substantial increases in business as a result of their participation and the subsequent validation of their companies through the media.
Should you win, you are free to make as big a deal of the honour as you wish. It's a great chance to alert the whole community to the fact that you've been judged one of the Best in the World.
It doesn't get sweeter than that.