How big is the industry today?
|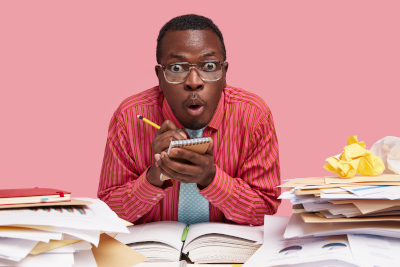 Everyone is concerned about the health and size of the dry cleaning and laundering industry coming out of the COVID-19 pandemic. We all "suspect" the industry has shrunk — but by how much? How can you find out?
The Internet is a great source for statistical information, some of it great, some of it merely confusing. Here are some statistics gleaned from various sources (all cited) to get you some insight into what has happened in the last few years.
Different viewpoints
The reason numbers were gathered has a bearing on what they really mean, and how accurate they may be. Information assembled to help potential investors is bound to be a bit different from government statistics used for taxation and other purposes. But if you combine both viewpoints, you can come pretty close to the truth.
DRY CLEANING INDUSTRY IN CANADA
Source 1: IbisWorld, a market research company that assembles detailed (and pricey) reports for those seeking investment data on different industries.
Note: While we could not access the vast majority of the report on Canada without paying huge subscription fees, we could at least pull some key numbers to give you a look at the industry as of October 2021.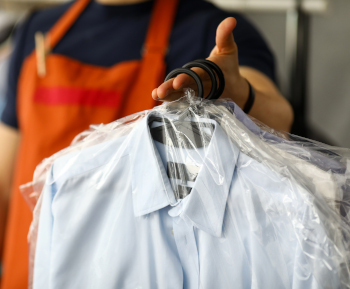 IBISWorld defines the industry in Canada this way: "The Dry Cleaners industry in Canada provides full-service laundering and dry cleaning services to household consumers and commercial clients, such as hospitals, hotels, restaurants and nonprofit organizations. The industry also provides specialty cleaning services for hard-to-clean garments and textiles, such as fur, leather, suede, wedding gowns and draperies, as well as tailoring and alteration services. The largest market for industry operators is households, which are estimated to account for nearly two-thirds of revenue in 2021. Since households generate the majority of the industry's revenue, trends in per capita disposable income and consumer spending are primary economic demand determinants for the industry."
Specific numbers include:
Market size: $993m
Number of businesses: 2953
Employing how many? 9230 (so an average of 3.12 people per company)
Biggest names in the industry (the study noted "there are no major players with market share of over 5%")
Certified Restoration Drycleaners Network
Perth's Dry Cleaners
Cadet Cleaners
Martinizing Dry Cleaners
The report naturally had a heavy focus on the toll that COVID-19 has had on the industry, both from the standpoint of drop in business and ongoing cultural changes that may result from this two-year period.
"The Dry Cleaners industry in Canada is expected to experience challenging operating conditions as downstream demand for industry services remains suppressed due to pandemic-related disruptions and altered work arrangements. Many smaller operators may be forced to exit the industry due to the financial burdens created by the COVID-19 (coronavirus) pandemic."
Another view
In contrast to investor reports, statistics gathered by Statistics Canada are more cut-and-dried (and often harder to interpret).
NOTE: The numbers available from Statistics Canada on dry cleaning are "as of 2020". Though the COVID situation makes much of that out-of-date, it is also striking to see where the industry was in 2020, compared to where IBISWorld estimates it is as of late last year. Shrinkage has been great.
Statistics Canada divides dry cleaners into "employers" and "non-employers/indeterminant" meaning they counted those with payroll withholding differently from those without. That doesn't mean these companies didn't have employees (they may well have had contract laborers), but that taxes were not withheld for them. We've combined these two numbers below to show the size of the industry before COVID caused such havoc.
As of 2020:
Number of companies: 2238 (employers) + 2145 (non-employers/indeterminant) = 4383
Ontario: 1002 + 1242 = 2244
Quebec: 447 + 419 = 866
British Columbia: 316 + 225 = 541
Alberta: 299 + 149 = 448
Manitoba: 58 + 37 = 95
Saskatchewan: 48 + 26 = 74
New Brunswick: 20 + 9 = 29
(Other provinces are under 20, or zero)
LINEN AND UNIFORM RENTAL INDUSTRY IN CANADA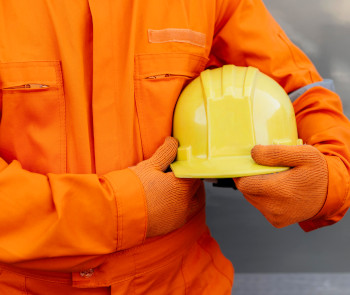 IBISWorld describes the Industrial Laundry and Linen Supply market in Canada this way: "Operators in the Industrial Laundry and Linen Supply industry in Canada supply laundered items, such as uniforms, gowns and coats, table linens, bed linens, towels, diapers, clean room apparel and treated mops to various other industries. These items are provided on a rental or contract basis. Typical clients include industrial plants, healthcare, food service and hospitality establishments."
Specific numbers include:
Market size: $923m
Number of businesses: 310
Employees: 8333 (so, and average of 26.8 per company)
Major players:
Aramark Corp.
Cintas Corp.
UniFirst Corp.
Alsco Inc.
The report noted that while COVID-19 had an adverse impact on this part of the industry, it has not been nearly as great as on dry cleaning, and the uptick in need for sanitized linens by healthcare sectors has helped offset the drop in linens from hospitality and restaurant clients.
The Government's view
Statistics Canada information was dated 2019 in some places, which makes it less valuable as an indicator of today, but really interesting for comparison purposes.
Number of businesses: 299
Ontario: 85
Quebec: 44
Alberta: 27
British Columbia: 26
(All other provinces were single digits, or zero)
Average revenue: $724.3 thousands (we assume per company)
So the answer is . . . ?
By comparing some of the information above from both sources, it's clear a great deal of shrinkage has occurred in the dry cleaning sector (perhaps as much as half) and that industrial laundry and uniform rental has remained relatively constant. Yes, that's what your gut probably told you — but now you have the numbers to back it up.
If you want to see US statistics for comparison, there are numerous sources online. Here's one you may want to look at:
US Statistics article — good information, but a very annoying guy waving at you all the time in the lower right corner of your screen. Just keep a post-it note handy for him.