Don't box in your wedding services marketing
|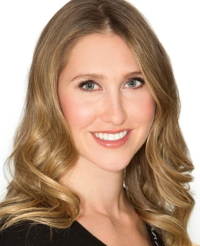 Spring marks the 'unofficial' start of wedding season, which means it's time to think of ways to market your services to brides, grooms and wedding guests. Weddings and formal events present huge sales opportunities for your business. Here are a few creative and low-cost ways to market your services during wedding season.
Partner with a Planner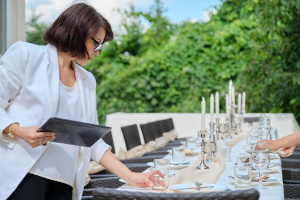 Wedding planners used to be a service for the very wealthy. Today, almost 30% of brides use a wedding planner to plan their big day! Wedding planners are responsible for a breadth of planning services, including providing a couple with a list of trusted vendors. This may include photographers, musicians and florists. I believe there is an opportunity to add 'preferred aftercare specialists' or dry cleaners to this list. Do a quick Google search to find wedding planners in your service area. You can also ask your newly married friends or family for recommendations.
When creating your list, make sure you reach out to planners that align with your business. If you're a couture cleaner, align yourself with someone who plans high-end weddings. Send the planner information about your services, what makes you different, and make them an offer to try your services for free. It's likely they'll want to experience the service for themselves before they recommend your business to their clients. In some cases, vendors will provide planners a 'kick-back' or compensation if a couple uses their services. The planner is responsible for disclosing this to the couples they work with. I'll leave it to you to decide how you want to structure your own deal!
Upcycling, Repurposing and Alterations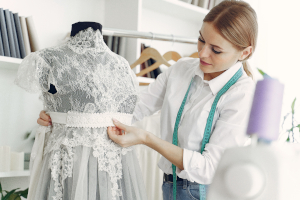 Today, gown preservation is becoming less popular as more brides repurpose their gowns for another occasion or memory. If you employ a seamstress, consider marketing services that give new life to wedding items. Unbox the Dress is an online company fully dedicated to transforming and upcycling wedding gowns. Check out their website to see what's possible and if you could incorporate elements into your own alterations process. Bridal alterations can cost $400 to $1,500, and sometimes this is just for simple and easy repairs. Ask your seamstress if they would consider doing a select amount of bridal work. Of course, you should charge a premium. Because of this, be selective with which dresses you take into your business, as you want to ensure you can commit to what you've promised.
Partner with Local Boutiques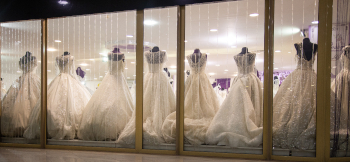 Wedding gown boutiques present two opportunities for our industry. For one, they own tons of sample dresses that need a good clean. Two, they have clientele who will require gown cleaning and formal wear cleaning services after their wedding day. Similar to partnering with a wedding planner, I recommend establishing a relationship with two to four bridal boutiques in your service area. Offer to clean a few of their sample dresses for free so they can experience your service. Hopefully this will become an ongoing service you can offer for sample dresses. To market to a store's bridal clientele, design a postcard or get some branded swag that is eye-catching, and ask the boutique owner to share it when a bride picks up her dress. Remember, a bride buys her dress more than 6 months before her wedding and it's likely she's not thinking about cleaning it at the time of purchase. Your marketing should be memorable and include your business's contact information, as well as information about how to access the services. Covid resurrected the QR code, or a scannable code you can access using your camera phone. You can create your own QR code here: https://www.qrcode-monkey.com/
Create a Display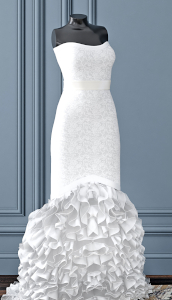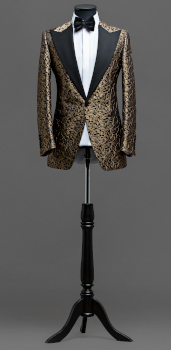 Sometimes we neglect to realize the space in our stores can make an impact on our clients. Create a display in your store to advertise your wedding services. You can buy inexpensive but high-quality mannequins on Amazon. Outfit one in a tuxedo and another in a wedding gown. If you want to take it a step further, you can add signage or include an offer. You can also advertise preservation services by having your finished product of preservation boxes in a visible area. We set ours up on shelves that are visible to clients, so clients can ask about the service. Having a sample on hand is also an easy way for your CSRs to market the service. You can get inspiration for signage or displays on Pinterest, a free website or 'visual discovery engine' that agglomerates images across the internet. Set up your free account and start getting inspired here.
Wedding Board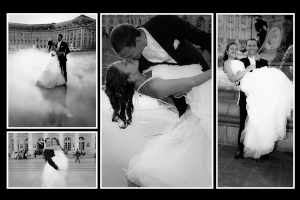 Our clients are the reason we're in business. So why not share their stories with your community? Has a newly married client used your services for alterations or post-care? Why not feature their love story in your upcoming email newsletter or social media accounts. If you're not using digital marketing, ask clients to bring in their wedding photos and create a bulletin board collage. I recently saw this at a dress boutique where I purchased a couple of cocktail dresses – I thought it was a creative way to tell a story about your brand's services. After all, we do more than clean clothes, we help to make and preserve memories!
While wedding garments can be a big boost to sales, they're extremely sentimental. Make sure to take the time and give them the attention they deserve. Let us know what you do to market your wedding services in the comments section below.