2021 Canadian Industry Person of the Year
|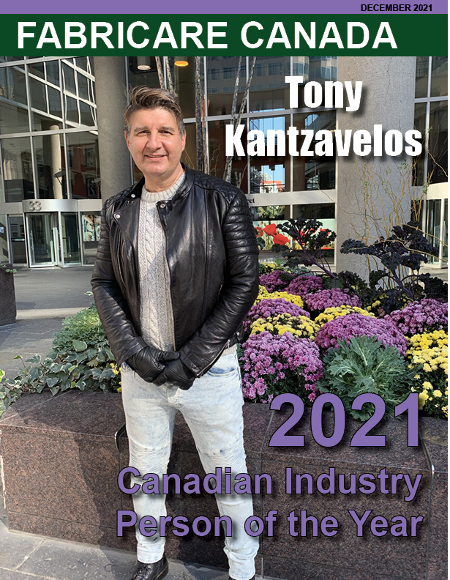 Tony Kantzavelos
Nobody thinks 2021 was a great year. Unless they either forgot to read the newspapers and internet stories about the pandemic… or chose to move ahead in spite of it. This latter quality is what boosted Tony Kantzavelos, of Trillium TLC in Toronto, to the head of our list as 2021 Canadian Industry Person of the Year.
Background
Kantzavelos opened Trillium TLC in 2002, specializing in leather cleaning and restoration. Over time, the company has gone from serving local customers to handling orders coast to coast and into the U.S., as well as entire truckloads of items from importers who need a manufacturer defect corrected on thousands of identical items before they can be sold.
In 2010, TLC launched an overall brand called 'Love Your', and applied it to each of the services the company offers (Love Your Purse, Love Your Leather, Love Your Rug, etc.).
In 2019, the company purchased landmark Toronto rug cleaning company Babayan's, founded in 1892, to expand and replace the company's own rug cleaning department.
And then came Covid-19.
Horizon gazer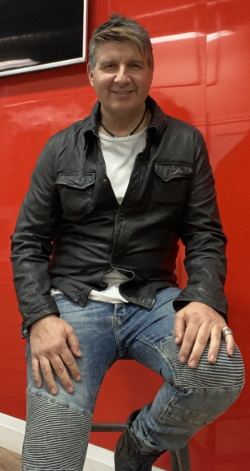 While most companies recoiled in shock at the devastation to the economy and society caused by the pandemic, Kantzavelos never took his eye off the horizon. Yes, business slowed down. Yes, society changed overnight. But Kantzavelos knew things would pick up again, and he conducted business with that in mind.
He made good use of the 'down' time to shore up his business in several ways.
Of course, he followed all Covid protocols for distancing regarding drivers and internal staff, and provided full PPE for all staff.
He moved his phone system to a state-of-the-art cloud-based one that links his two high-production plants together seamlessly. A caller has no idea that their call may be transferred down the hall or across the city for the best response to their question.
He switched POS systems (to SMRT), which represented a significant financial and time investment, but resulted in a much-improved client experience. It also reduced person-to-person contact as curbside delivery and free pickups became the norm.
He continued his research into better quality environmentally friendly solvents with computerized auto chemical feed systems to reduce waste.
He had all his websites upgraded (every Love Your branded service has one dedicated just to it) and automated the customer experience via mobile and email links. Now customers can access their account link to view images of their items, monitor the status of an order, email directly to the facility and pay online.
Bold moves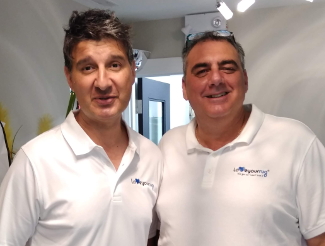 Many company executives used the business pause to upgrade their systems and operation. That's not enough to make you Industry Person of the Year. So what else does it take?
While others either slashed or eliminated their marketing budgets against the day 'things get better', Kantzavelos tripled his, enabling him to take advantage of reduced rates being offered. That meant his message began circulating on over 100 city buses, local news channels, and billboards.
Two more complete divisions were added to the Love Your group of companies: Love Your Coat and Love Your Carpet – which necessitated purchasing a brand new in-home carpet cleaning truck and equipment to expand the service offering.
As a result, TLC's workforce didn't shrink, it grew to almost 80 people. And the company as a whole experienced an annual growth increase of 20%.
In a pandemic. In an economic downturn. In what some have called the darkest days of the industry.
But if you're Tony Kantzavelos, you don't focus on the dark. You strike a match and keep going.
Congratulations, Tony, on an honour well-deserved. Thanks for setting the bar. We'll be watching.