People like to start a new year because it feels like a time to look ahead, do things better than the year before, and anticipate new opportunities. Fashion is often a bell-weather of society's attitude, so what's ahead in 2023?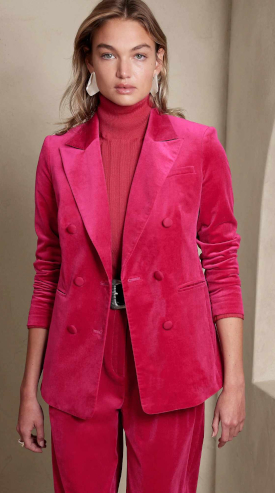 Colour!
Pantone, the company that standardizes colour throughout the fashion, printing and home trends fields, has selected Viva Magenta as the "it" colour for 2023. It's not really pink, nor red, nor true magenta. But it is a strong jewel tone that will blend nicely with other similar jewel tones, as well as be set off well by lighter neutrals. You'll be seeing a lot of this in coming months!
Nostalgia is In
You may look at the designer offerings for this year and think, "Wait, I've seen that before…" and you'd be right. There's a distinct sense of nostalgia for the 1990s and the early 2000s in the shapes and details of the fashion trends.

Blazers and other more tailored items
Cargo pockets — everywhere
Leather (and vegan leather for those who prefer it)
Maxis, minis and everything in between, but with tailoring
Sheer garments
Chain mail
Dip dyed garments
Relaxed fit in slacks
Denim used more creatively
Chunky-soled shoes and boots
Ballet flats for everyday and evening wear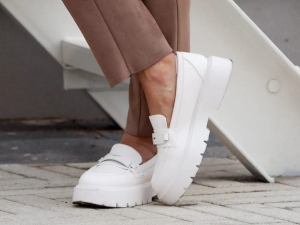 Enlightened Consumerism
The essence of "fashion" is that it is continually on the move, but today's consumers are more aware than ever of the environmental costs of fashion production. As a result, there is more emphasis on shopping for the long-term (someone has called it "wardrobing") and purchasing higher quality basic pieces that will require proper care to maintain them. This is good for you as a fabricare professional, since people who pay more for clothes are also apt to choose proper care for them.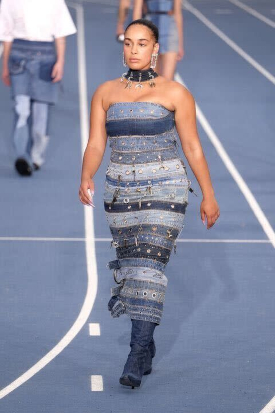 Why does it matter?
If fashions come and go, do you really have to keep up? Well, if you want to remain in business with a loyal clientele, you do. How do you clean vegan leather? If a dress comes in made up of fifteen different types and colours of denim, each with its own embellishments, how are you going to take care of it? It may be denim, but that doesn't mean it was cheap. Do you really want to pay to replace it?
Precautions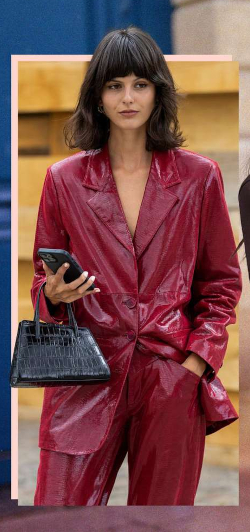 The debut of fresh fashion trends means a return to basics. Test, test, test before you clean. Keep up with bulletins from DLI or other sources that warn of garments that are less serviceable than they may seem. Increase vigilance of pocket-searching, since many garments will have cargo pockets in unexpected places.
This is also a good time to build rapport with customers. Help your CSRs to keep up with the newest colours and styles, and encourage them to comment to customers about their fine taste when they bring items in. There's nothing that builds up a customer's confidence like knowing you both notice their garments and appreciate them.
Your attitude is infectious. That can be good… or bad. If you dread new styles coming into the plant, your team will pick up that attitude and internalize your negative thoughts. Why not embrace the challenge, share the opportunities to do a great job with your team, and encourage optimism instead. You're in a service business; smiles and enthusiasm can turn drudgery into success.