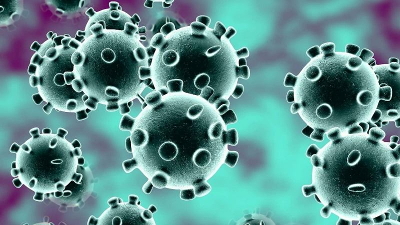 April 2020
HLAC Advice on Coronavirus (COVID-19)
The Healthcare Laundry Accreditation Council has issued a reminder that established cleaning and disinfection practices can play a critical role in reducing environmental transmission and averting a medical crisis.
The COVID-19 is a fragile organism that is susceptible to the antimicrobial action of the established laundering process, which occurs through a combination of mechanical, thermal and chemical factors, according to Dr. Carol McLay, Infection Preventionist. It is crucial for laundry operators to reach out to their health care customers to ensure they understand how each facility intends to handle linen from confirmed COVID-19 patients, because there may be variation in policies between hospitals.
HLAC President Linda McCurdy emphasizes all soiled laundry should be handled as if it is contaminated. It is imperative that laundry staff follow universal precautions, ensure proper personal protective equipment with eye protection and mucous membrane protection; enforce functional separation; and ensure that soiled textiles are properly bagged.
For more information, visit the HLAC website www.hlacnet.org.
---
Package Targets Untapped Market For Wash/Dry/Fold Service
This non-franchise licensing opportunity is aimed precisely at busy young professionals for whom time-saving is an important factor in their lives. Coin stores and dry cleaners can zero in on this untapped market with a fully developed package of promotional items including brochures, business cards, a set of bags for in-house laundering, as well as attractive customer collection bags among other items.
The complete campaign zeros in on hot-button items like gym clothes, sheets and towels, and offers free pick-up and delivery at home or office. An important component of the package is its social media content and images.
The campaign called Skip the Laundry was developed by Eric Tessier, a member of the generation being targeted. He has developed a total package, which is available for protected market areas for three years, plus option. For more information and to receive marketing samples, contact eric.busybee@sasktel.net.
---
Canadian Scholarship for 2021 Now Available to Applicants
This scholarship to the DLI in Laurel, MD, covers tuition, course materials and lunch for three weeks of training at the Drycleaning & Laundry Institute. The award is worth more than $2,000. It is open to any Canadian over the age of 18 who has been working in a dry cleaning plant for at least a year. Previous winners have included men and women at the start of a career, experienced workers about to take their first management job, and older operators wanting to learn more about the newest solvents.
The applicant must be able to speak English, must be able to attend three consecutive weeks, must provide his or her own transportation to the school, and pay for room and board. Weekend trips to Washington and Baltimore are available to the class. Course will cover all aspects of dry cleaning with an emphasis on hands-on learning in the DLI school plant.
To apply for the scholarship, the applicant must write an email stating why he or she would like to receive the Tom Kimmel Memorial Scholarship. Send it to marcia@fabricarecanada.com along with full contact information.
---
People News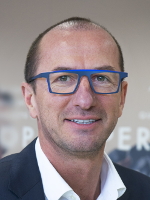 GIRBAU GROUP announces the naming of Serge Joris as its new President.
HLAC has elected Linda McCurdy as President of its Board of Directors. She is also President and CEO of K-Bro Linen Systems Inc.
COLMAC announces the appointment of Tom Murgatroyd as applications engineer.